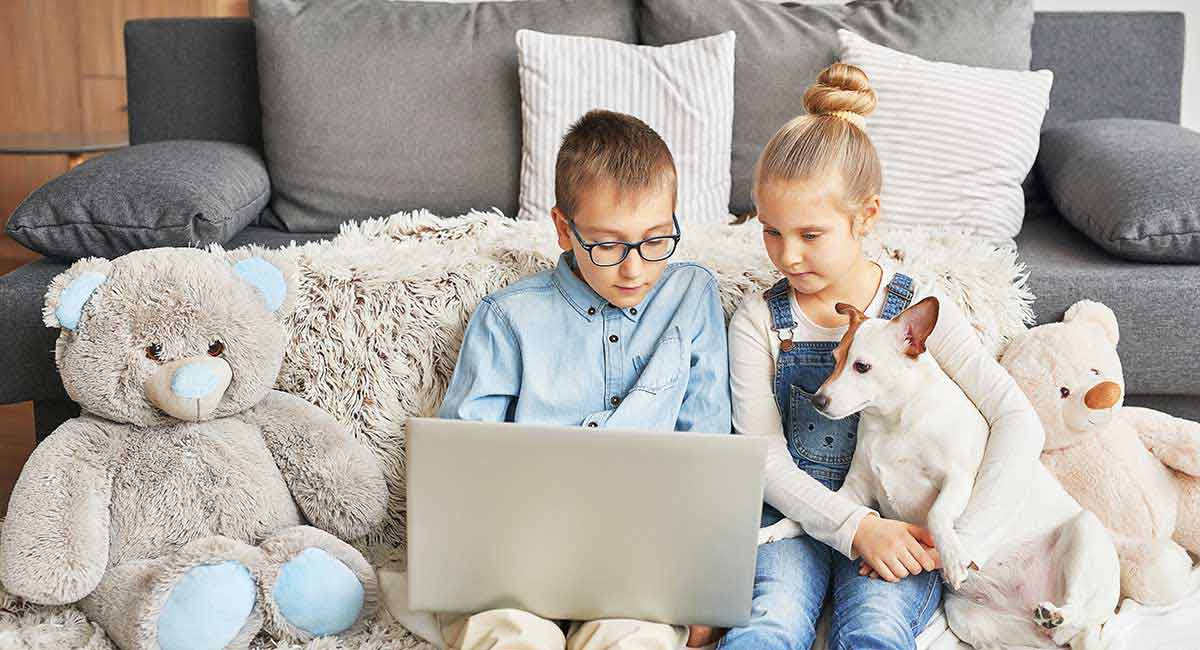 News
Sunshine Coast Libraries' virtual library is open!
The doors at the local library might be closed for a short while. But that isn't stopping Sunshine Coast Libraries from continuing to offer a stack of fab activities for kids. 
Online activities at Sunshine Coast Libraries
Rhymes at Home: A page with weekly rhymes for you to continue Rhymetime sessions at home. The rhymes change weekly, so you always have something fresh to share with your child.
Stories at Home: A page for parents with a link to read or listen a story online, along with a wide range of fun activities relating to the book to extend the story throughout the week. Everything is provided – simply read the story with your child and pick some activities to do. The book changes each week, so it's just like visiting weekly Storytime sessions at the local library. 
Things to do at home
The early literacy activities aren't just for the little ones. "We are building a large online program for families to suit all ages, which includes 'Things to do at home' online activity pages," said Karen Gawen, Young People's Services Supervisor from Sunshine Coast Council.
"We have two separate pages – one for children, and one for teens," Karen said. "Each page has 10 things to do that week and are a mixture of online and offline activities. These include learning a language, reading an ebook, going on a virtual tour or fun craft activities and things to do that aren't computer related."
To add a little fun (and, let's be honest, we could all do with some light relief right now), Sunshine Coast Libraries are putting a bunch of jokes online every week in their Weekly Laugh page. Kids are invited to submit their favourite jokes to appear the following week. "Kids love silly jokes, and this will be a great way for children to interact whilst also bringing some much-needed humour to everyone's day-to-day in this difficult time."
Digital Detective Program
Using the same platform as the Summer Reading Club, Sunshine Coast Libraries have introduced a Digital Detective program. "This is a four-week program with 20 challenges all using the libraries extensive e-Library resources," Karen explained. 
As the crisis unfolds, the team at Sunshine Coast Libraries will be regularly expanding their online activities, so make sure you check back often and visit their What's on page.
There is also a large range of eBooks and eAudio to foster the love of reading (and listening!) as well as eMagazines and eComics to get your My Little Pony and Disney Fix.  Just like visiting the library, parents are reminded to always keep an eye on what your children are borrowing. 
For parents looking to support a child's schooling, or simply in need of some constructive screentime, Sunshine Coast Libraries also has a stack of online resources for home education. Head to their School page to find links to sites such as Nat Geo Kids, Busy Things and Britannica Library – all which are great sites to keep kids engaged and learning. 
You can also access a huge range of e-resources from World Trade Press, such as World Maps online, World Book Online and stream movies and documentaries. 
"You can learn a language with LingoLite, or or learn coding through The Computer School," said Karen. "Simply log in with your library card and you have access to a wealth of educational resources and fun activities for the family."
If you aren't a member of Sunshine Coast Libraries it's now as easy as joining online. Once registered you can access the huge range of eLibrary resources available 24/7.
For more on what's happening the libraries, try Sunshine Coast Libraries improving children's literacy. For more literacy ideas, try Winter is the perfect time for indoor early literacy!
Written by
kidsonthecoast