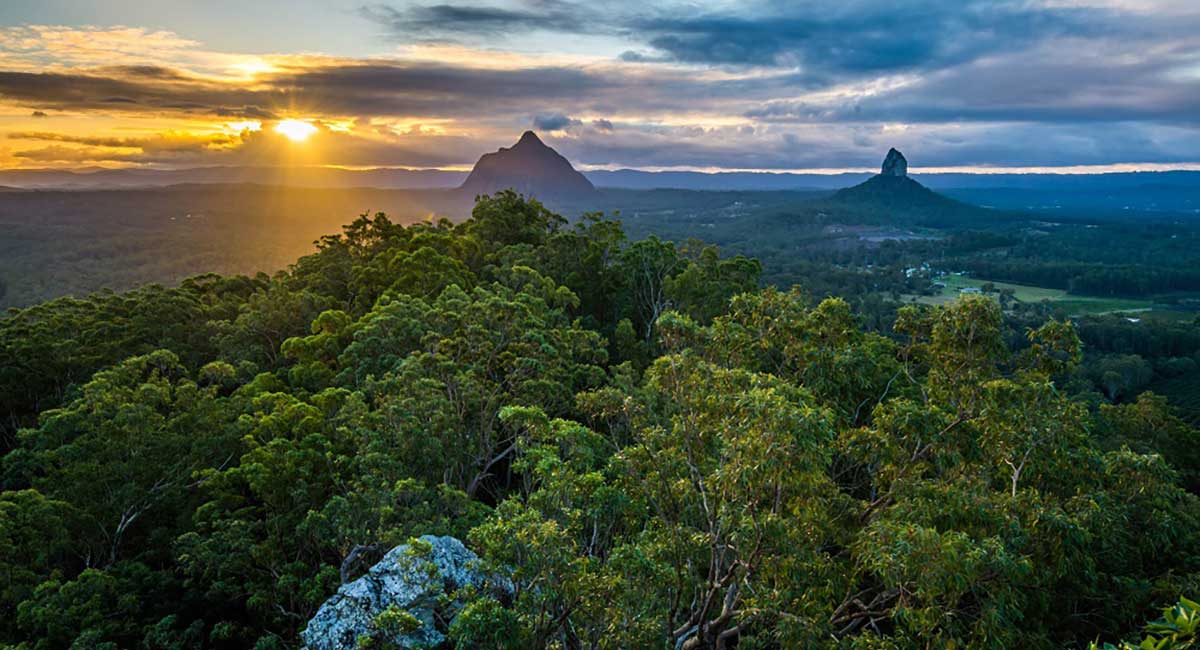 News
'Truly historic': Sunshine Coast officially becomes a UNESCO Biosphere
It's official! The Sunshine Coast has officially been recognised internationally as a UNESCO Biosphere Reserve. The region now stands proudly as an international site of excellence and an area of natural beauty.
The new Biosphere Reserve sits south of the existing Noosa and Great Sandy Biosphere Reserves. It means three of the five UNESCO Biospheres in Australia are located on the Sunshine Coast. Together they form a biosphere corridor stretching from the Glasshouse Mountains in the south, along the coastline through Noosa and north to Tin Can Bay.
Sunshine Coast Council mayor Mark Jamieson says this recognition is a truly historic moment for the Sunshine Coast.
"I am very proud to live and work in a region that has now become a UNESCO Biosphere Reserve, as we continue to celebrate people and nature," Mayor Jamieson says.
"This prestigious designation will help us protect and enhance our region, communities, economy and our natural environment for future generations."
Visit Sunshine Coast CEO Matt Stoeckel says the new biosphere credentials will reinforce the Sunshine Coast's position globally as one of Australia's leading nature-based destinations.
"Our environment is what makes us special," Mr Stoeckel says.
He says there are great examples of sustainable and eco-certified operators, including tours where visitors are encouraged to carbon offset their travel. There are also accommodation providers capturing rainwater, recycling all scraps and composting green waste.
"But it goes deeper than this," Mr Stoeckel says. "Locals and the tourism industry alike are passionate about sharing what is special about our environment and educating others about the importance of sustainability. Caring for where we live is very much a way of life."
Sustainable living and travel becoming increasingly important
The announcement comes as research shows holiday makers are increasingly preferencing sustainable travel options.
Mr Stoeckel says eco-certified experiences on the Sunshine Coast include Saltwater Eco Tours, Glass House Mountains Ecolodge and Sunreef Mooloolaba.
"A biosphere designation shows the world we are a community that wants to live in harmony with our environment," Mayor Jamieson says.
"[It] recognises the need for responsible development to cater for the people choosing to live on the Sunshine Coast while also recognising the importance of preserving our natural environment."
Council's environment and liveability portfolio councillor Maria Suarez says joining the network of UNSECO Biosphere Reserves is significant.
"Being a biosphere also has a range of benefits, particularly for our tourism and agriculture industries," Cr Suarez says.
"Our biosphere designation could support a sustainable 'Produced on the Sunshine Coast' brand, which increases the value of products and services."
She says the Sunshine Coast has the potential to become a magnet for others from around the world wanting to buy from and visit a region that focuses on sustainability.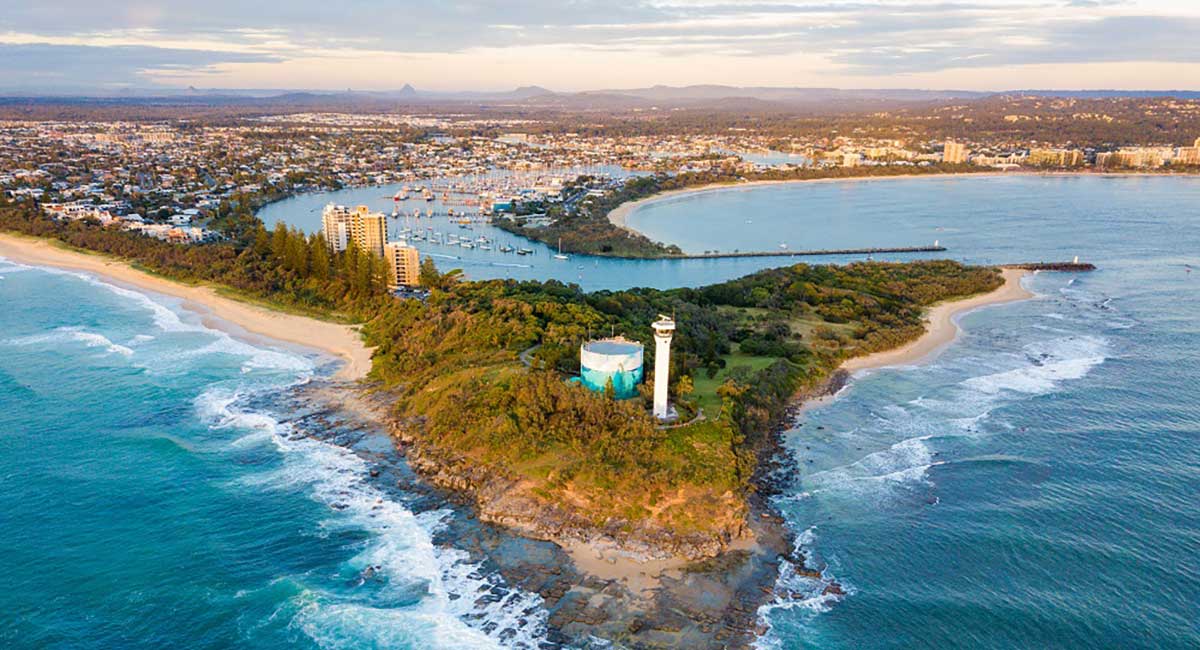 What is a Biosphere?
A biosphere is an international site of excellence. UNESCO recognises these as areas of natural beauty where people live and work. Biospheres are places, like the Sunshine Coast, where active conservation sits alongside responsible development and people living sustainably.
In addition to the Sunshine Coast Biosphere Reserve, there are four others around Australia. The Great Sandy Biosphere Reserve and Noosa Biosphere Reserve in Queensland. The Fitzgerald Biosphere Reserve in Western Australia. The Mornington Peninsula and Western Port Biosphere Reserve in Victoria.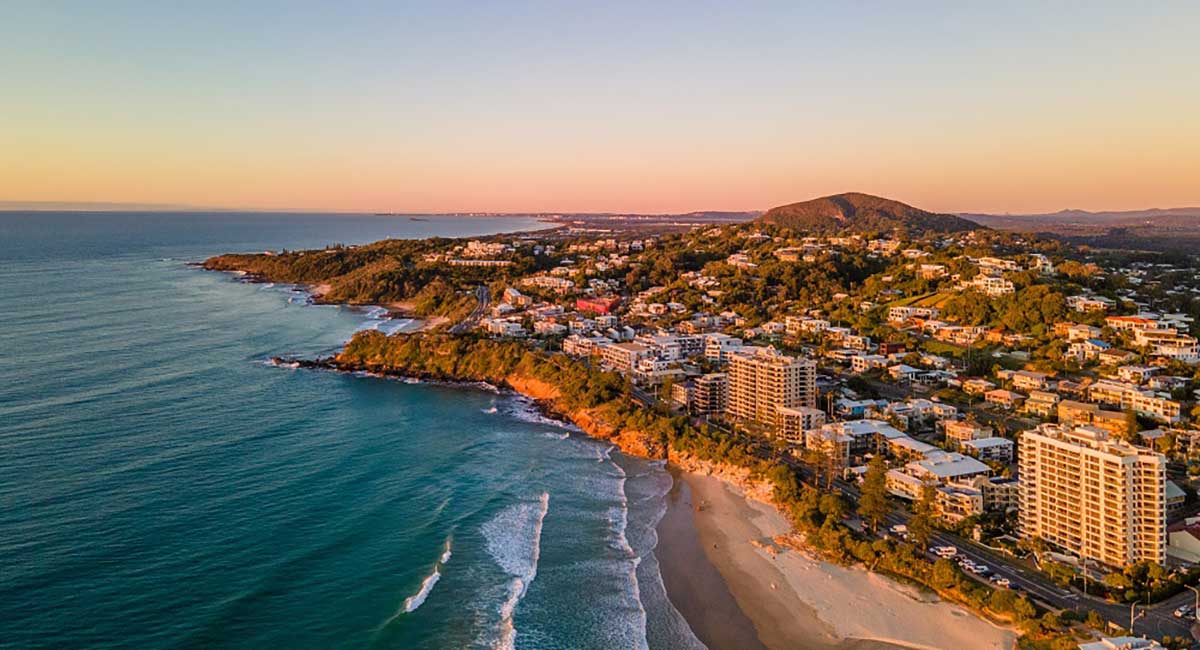 ---
You might also like…
10 ways to get more nature into your child's day
Great bushwalks for kids on the Sunshine Coast
Nature IS nurture: Connecting your kids to the environment
Written by
Angela Sutherland
After spending many years hustling stories on busy editorial desks around the world, Angela is now mum of two little ones and owner/editor at Kids on the Coast / Kids in the City. She is an atrocious cook and loves cutting shapes to 90s dance music.