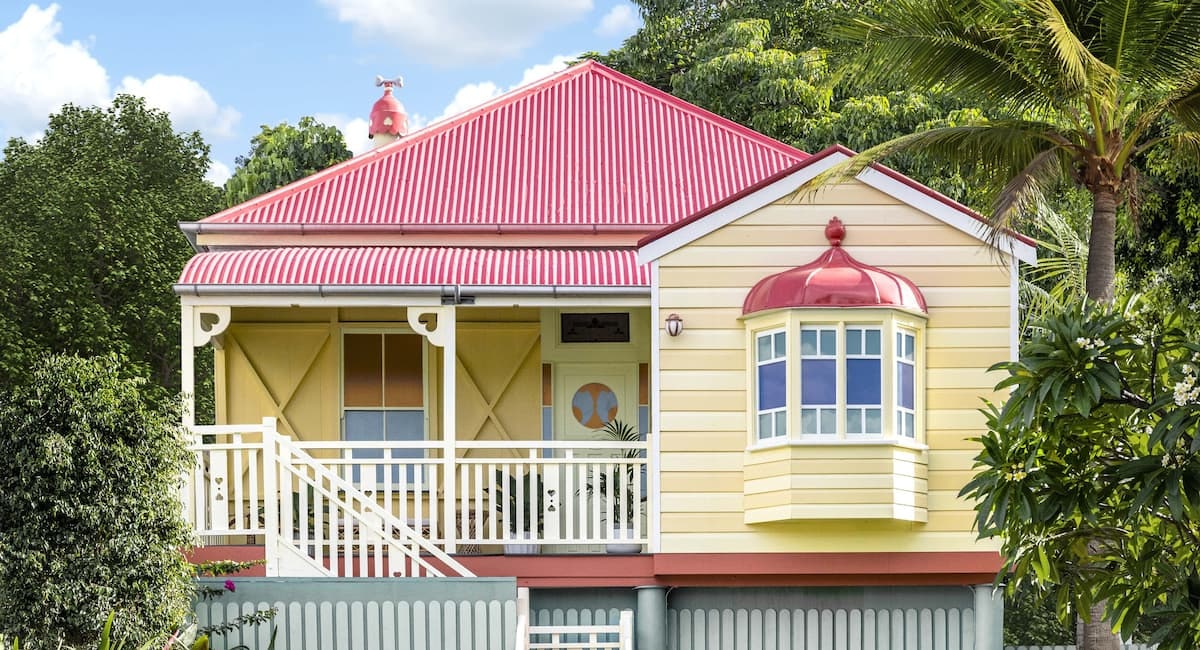 News
Wackadoo! A chance to sleepover at Bluey's house
The home of Australia's favourite cartoon dog, Bluey Heeler, has been brought to life in Brisbane — and you'll have the chance to sleepover. For real life!
Most Australians know of Bluey. The cartoon about six-year-old blue heeler Bluey, her four-year-old sister Bingo, their family and friends, is a worldwide phenomenon. Airbnb is bringing this homegrown show to life, right down to the tiniest details only true fans would recognise, and it's up for rent for one lucky Australian family.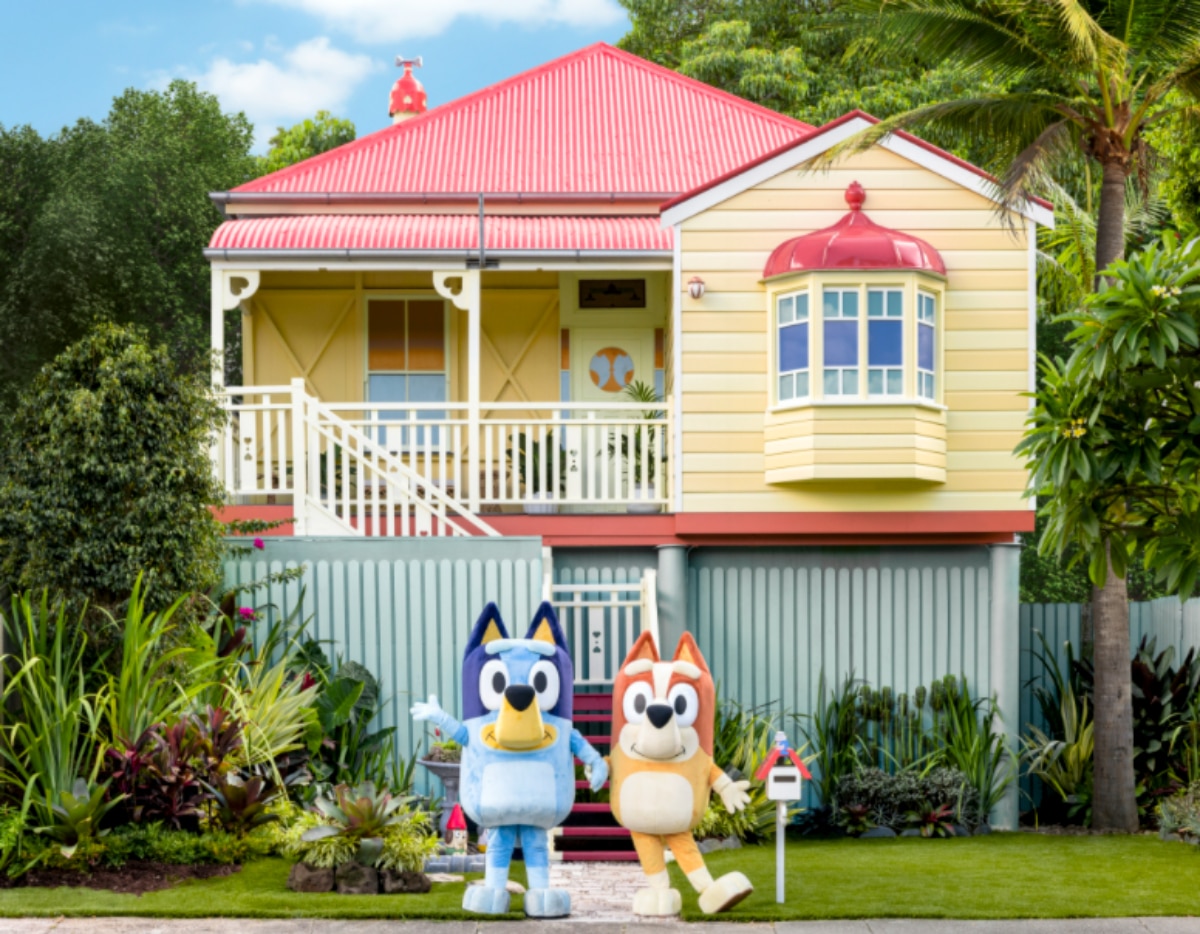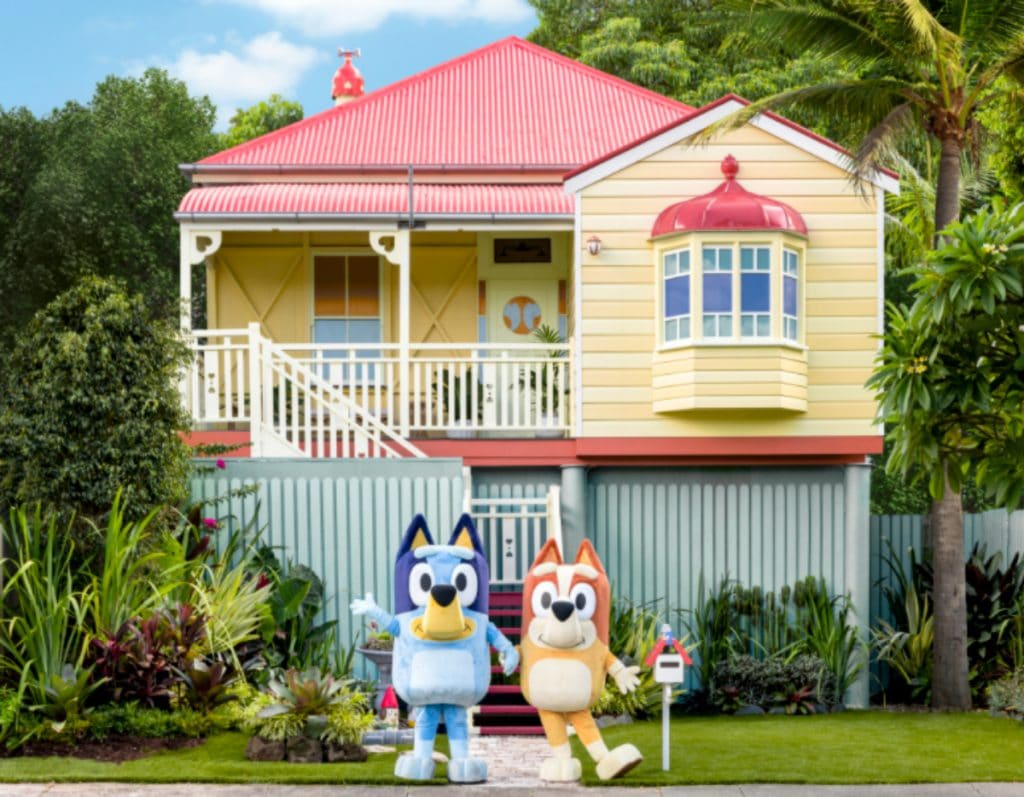 Two adults and two children will spend two nights in a home that recreates the Heeler family's house. In real life. Created in Queensland, produced in Queensland, and using Brisbane as the backdrop for its on-screen setting, there could be only one city to host this Bluey experience.
The Bluey house is the first time Airbnb's Only On Airbnb program has had an Australian location. The accommodation platform has had similar opportunities with other pop culture favourites, such as the McCallister house made famous in the movie Home Alone, Carrie Bradshaw's apartment from Sex and the City, and more recently the Italian villa featured in House of Gucci.
Susan Wheeldon, Airbnb country manager for Australia and New Zealand has been captivated by Bluey and Bingo's adventures, as have most parents.
"We're delighted to add Bluey, Bingo, Chilli and Bandit to our growing community of Airbnb Hosts," Wheeldon says. "There's nothing quite like waking up in the Heeler house and getting to live and breathe in Bluey's magical world."
Does a sleepover at Bluey's house sound good to you?
Here's what you can look forward to
One family will stay in the Bluey house, located in a leafy suburb of Brisbane. The stay will take place between Friday, February 18 and Sunday, February 20 for $10 a night.
The experience also includes a behind-the-scenes tour of Ludo Studios, where Bluey is created; Chinese takeaway to enjoy in Bluey's backyard; a cake decorating afternoon that focuses on the show's famous Duck Cake; and a puppet making craft session that's all about Bob Bilby.
About the Bluey House
Stepping onto the front lawn instantly transports you to Bluey's vibrant world, with its red letterbox, bone-adorned chimney, and bay window.
Inside, discover rooms re-imagined with a breezy mid-century modern aesthetic coupled with playful pops of colour. The girls' playroom, with its signature rainbow canopy, kiwi rug and numerous toys — including Bluey's beloved Chattermax toy and Magic Xylophone — is the ultimate setting for creative play.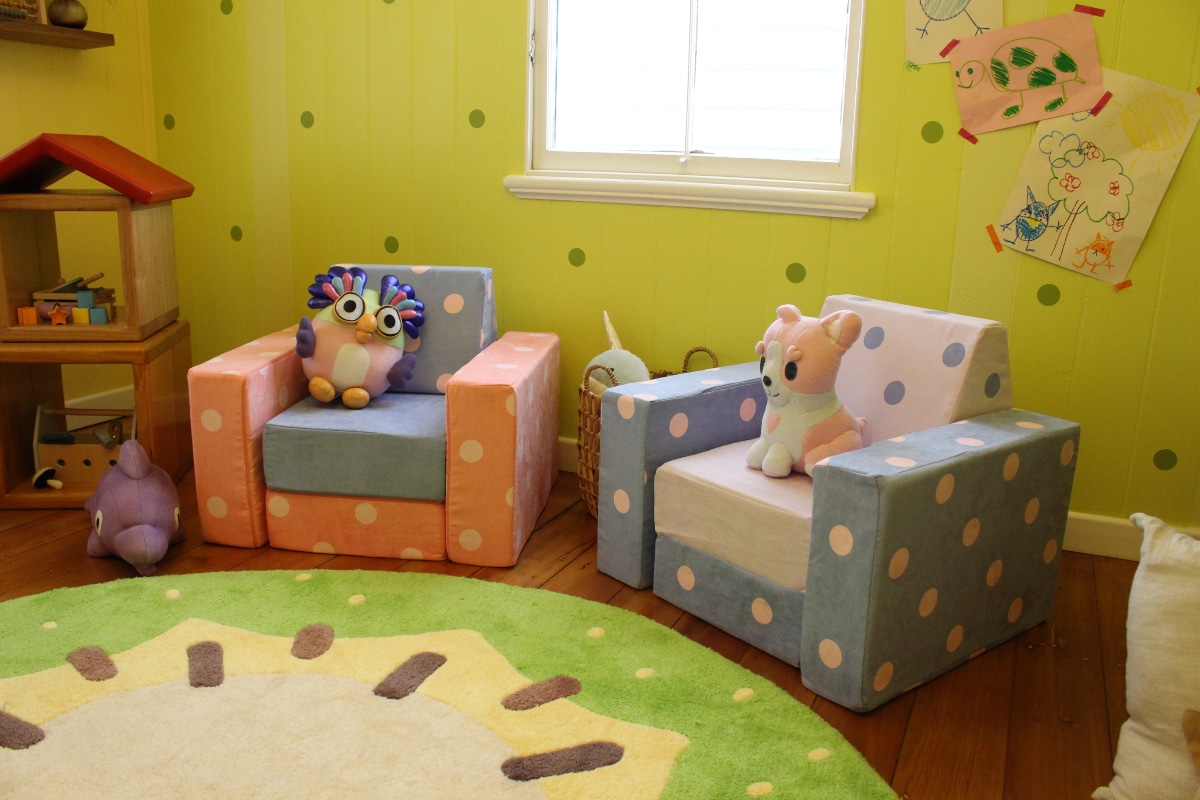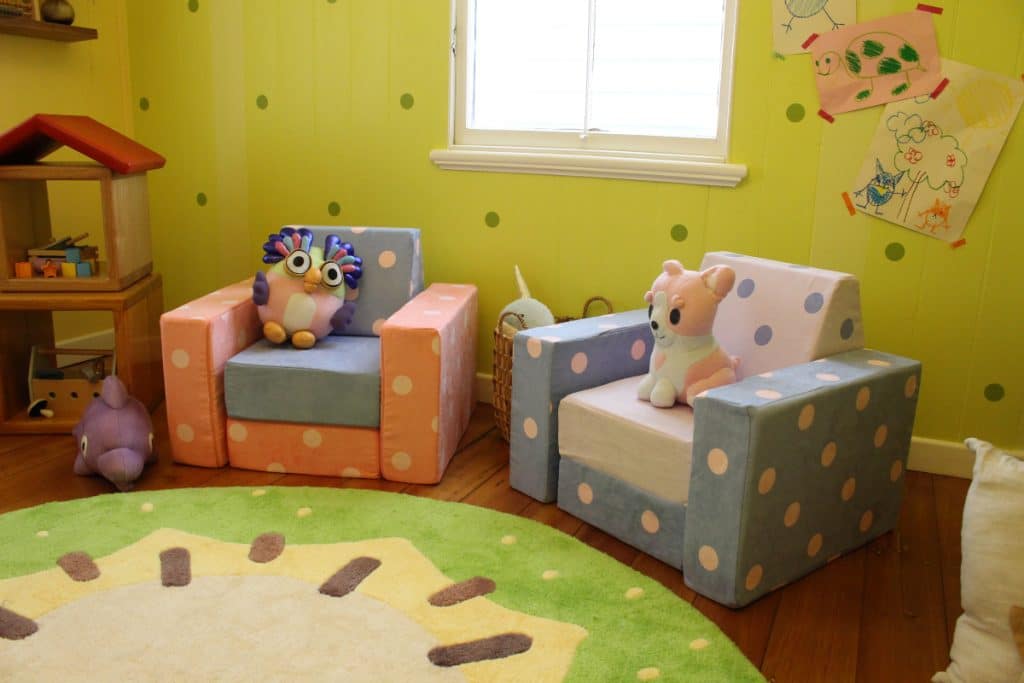 Kids can stay overnight in Bluey and Bingo's bedroom. They'll snuggle down for sleepy time in two single beds beneath a custom stained-glass window. Colourful hanging lanterns, cloud cushions and, of course, a hand-crafted watermelon rug also feature.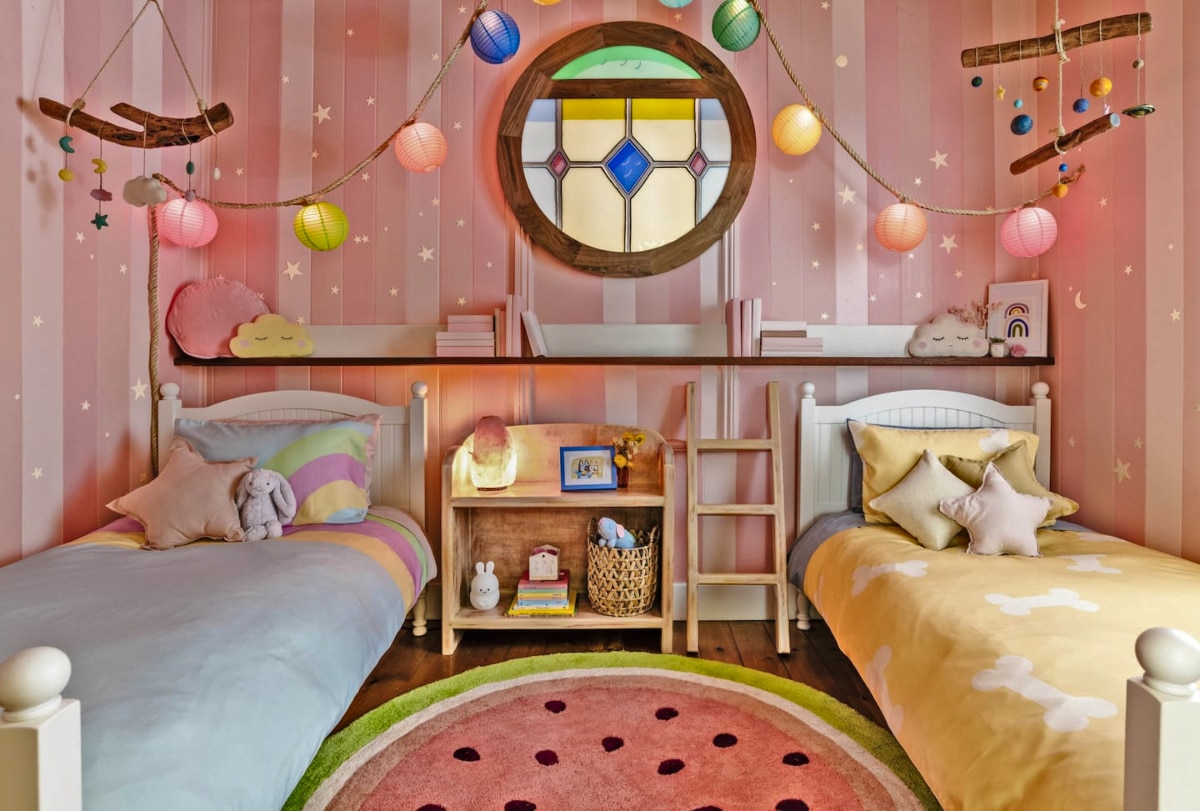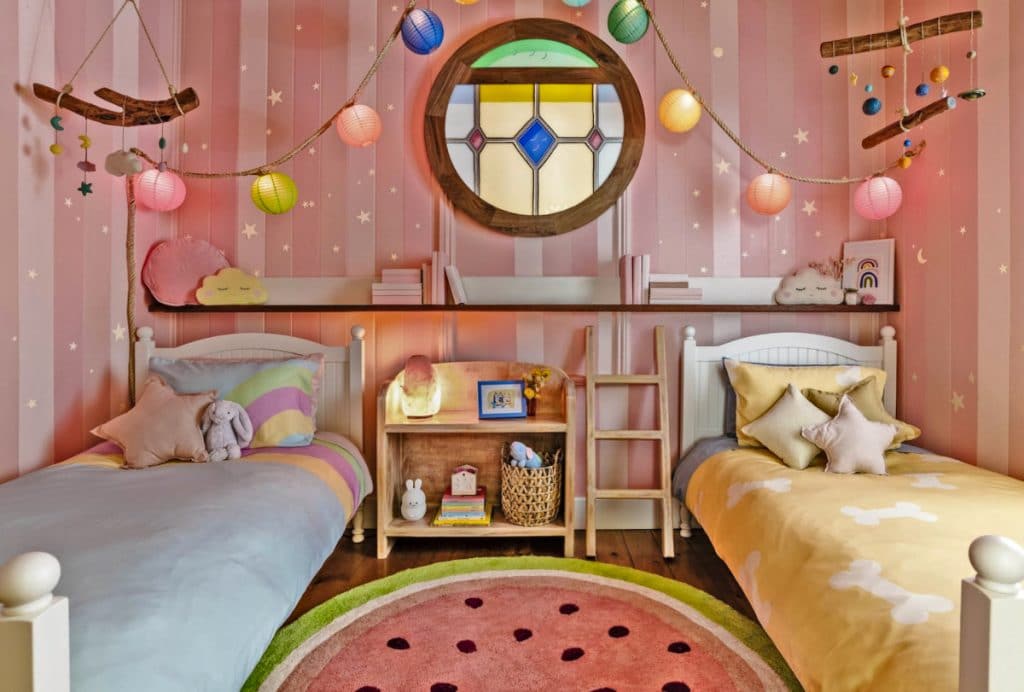 Parents can retreat to Bandit and Chilli's airy and plant-filled master bedroom. It comes complete with queen-sized bed, rattan furnishings and neutral tones.
Escape to the backyard to find an oasis for family games – like Rug Island and Zoo. There's also a barbecue, a kids' trampoline, Grannies' car, custom toadstool seats and bespoke dog garden gnomes (Gerald's there – but alas, no Hecuba).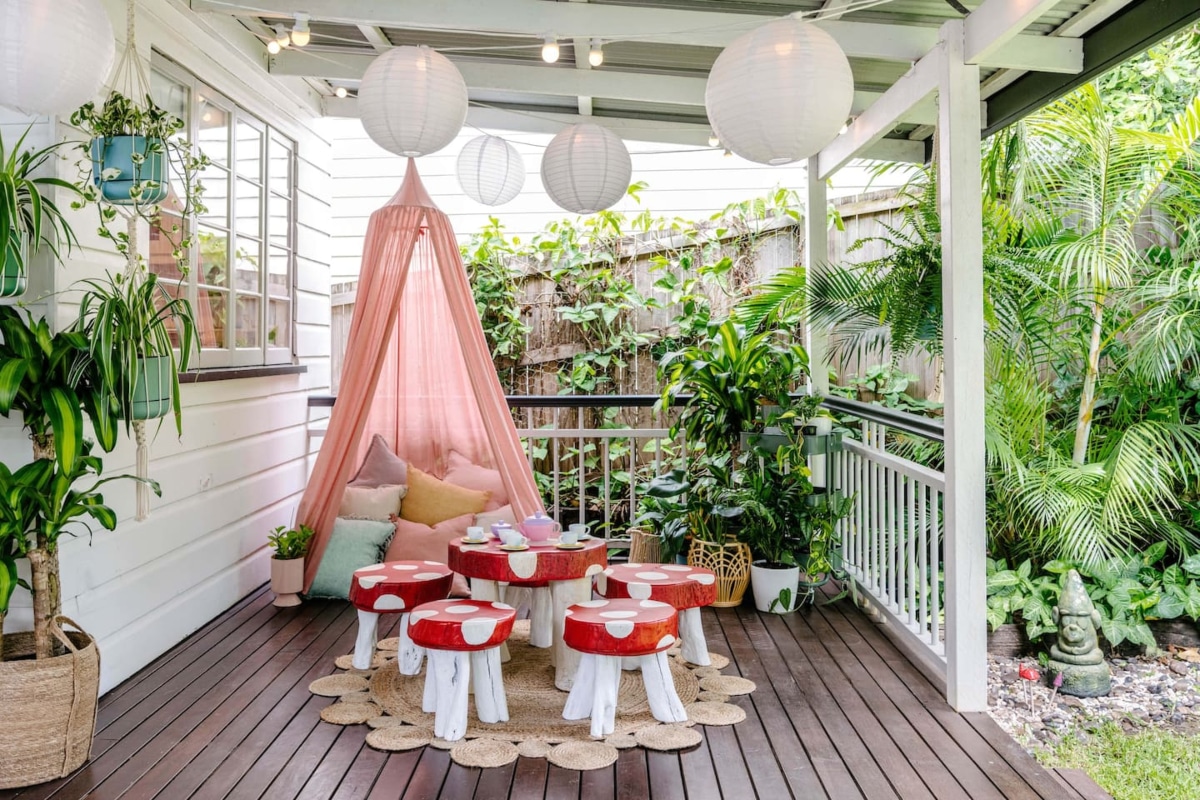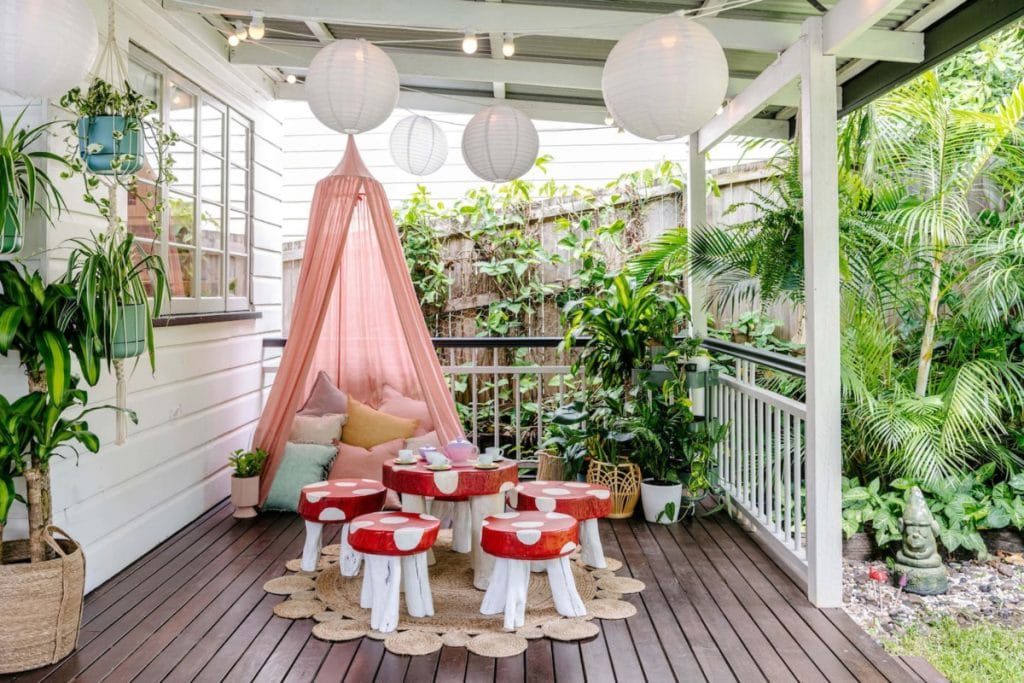 After all that exploring, head to the kitchen stocked with yummy treats; including Magic Asparagus, plenty of fruit (Bluey's favourite!) and Bandit's famous Duck Cake!
How to enter
If a Bluey sleepover just shot to the top spot on your 'must do' list with the kids, you can apply to book at 7am AEST/8am AEDT on February 15. You'll need to have a verified Airbnb profile, a history of positive reviews and be 18 years or older.
Written by
Calista Bruschi
When she's not moulding Play-Doh or dancing in the living room with her children, Calista Bruschi is an editor and writer. She has oodles of experience working on newspapers, magazines and websites. Calista likes to organise and be organised. She loves being a mum, Italian food, wine, sport and stationery. She hasn't sleep a full night in more than five years and is powered by coffee.