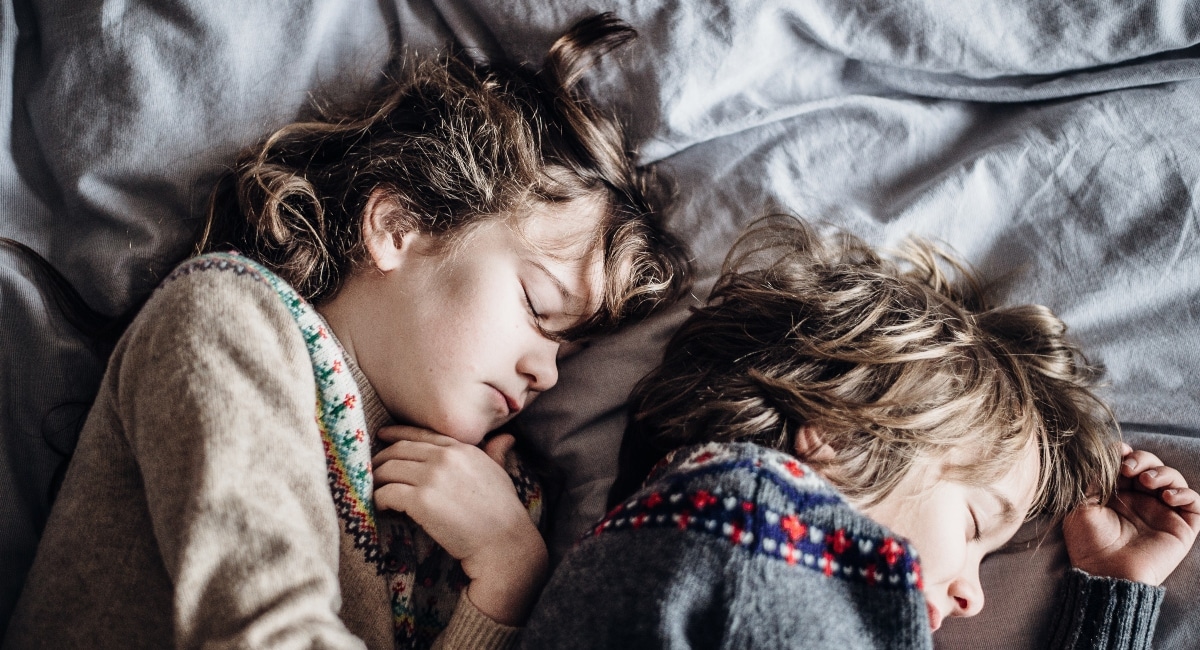 News
Want to keep the kids warm this winter? Here's a warning
As the temperatures drop across south-east Queensland, more of those winter warmers are being pulled from the backs of cupboards. However, a former paramedic recently issued a warning to parents and caregivers about the use of several household items.
Nikki Jurcutz, an Australian mum who runs children's safety website Tiny Hearts Education, says hot water bottles, electric blankets and heat bags are hazardous. In a post on Instagram, she urges parents to use them with caution to keep warm during winter.
Ms Jurcutz says if not used correctly, the products can cause serious injuries, like third-degree burns. She says young children have more delicate skin, making them more vulnerable to more serious burns.
Hot water bottles
Ms Jurcutz says hot water bottles are not recommended for young children.
"Their skin is very sensitive and more susceptible to burns," she says.
She recommends parents always check the use-by date on hot water bottles. Those that are expired can split and leak more easily.
Ms Jurcutz also warns against using boiled water from the kettle. She says parents and caregivers should only use hot water from the tap, avoid overfilling and remove excess air before sealing.
"Move the hot water bottle every 20 minutes to prevent gradual burns in one area," she says.
Heat bags
"There is a risk for burns to sensitive skin when using heat packs," Ms Jurcutz says.
She also says it's not always recommended to use wheat bags in beds because heat can get trapped in the bedding, causing them to catch fire. This can also occur if the bag is overheated.
She suggests that if you use a heat pack you need to avoid overheating it or using it in bed. She also recommends a layer should be kept between the skin and the heat pack, and that regular checks should be done of the skin to ensure it is not being burned.
Electric blankets
While cosying up under the blankets is a blissful thing to do in winter, Ms Jurcutz says there are some dangers with electric blankets.
"Electric blankets are a quick way to warm up a bed before getting in," she says.
While the jury might be out on whether electric blankets are safe for older children, everyone agrees they should be turned off before going to sleep.
She says if you use an electric blanket you should inspect them thoroughly before use. At the first sign of damage, throw the electric blanket away. Definitely avoid rolling it up or getting underneath it while the blanket it still turned on.
The best way to keep kids warm in winter
There are a number of better options for parents wanting to keep their children warm in the cooler months. These include:
Layering children with singlets, onesies or sleeping bags
Using a sleeping bag TOG that matches the room temperature
Prewarming the room before bedtime if it is especially cold
Ensuring your child's hair is dried thoroughly before bedtime
Even spending time snuggling with your kids before they go to sleep can be a winter warmer.
How do you feel about the colder weather approaching? 
---
You might also like…
7 Mum-tested natural remedies for fighting kids' colds
Written by
Calista Bruschi
When she's not moulding Play-Doh or dancing in the living room with her children, Calista Bruschi is an editor and writer. She has oodles of experience working on newspapers, magazines and websites. Calista likes to organise and be organised. She loves being a mum, Italian food, wine, sport and stationery. She hasn't sleep a full night in more than five years and is powered by coffee.