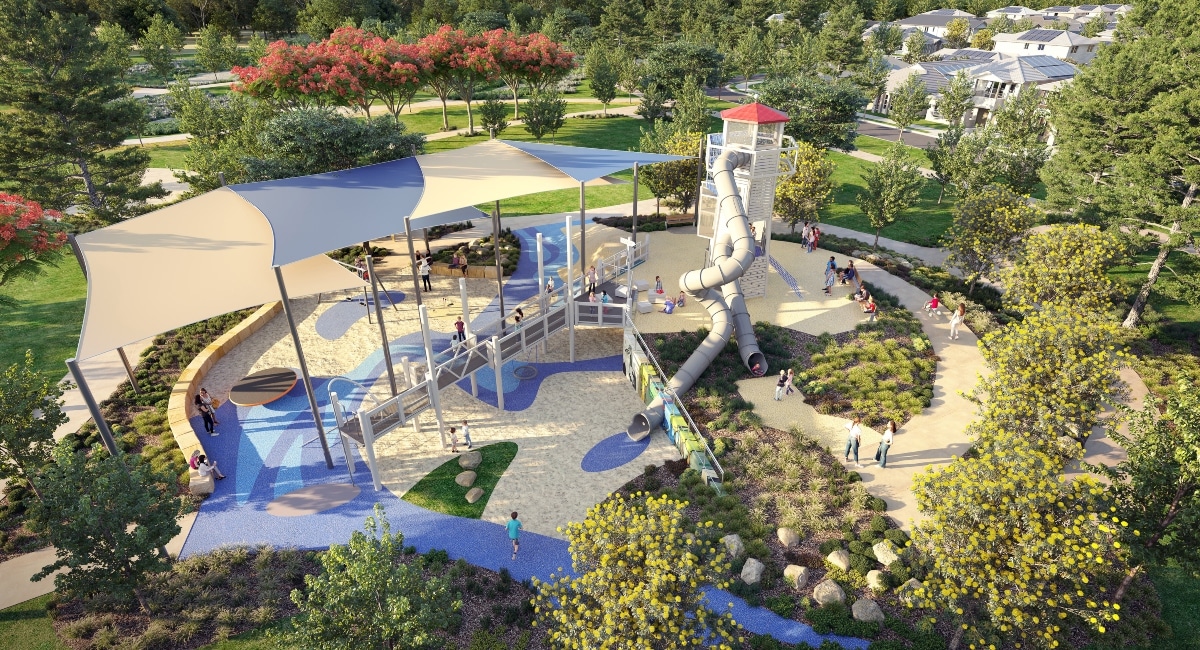 News
Work begins on first park at Redland Bay's Shoreline community
The ground has broken and work has commenced at the first community park at Shoreline, Redland Bay.
The 2-hectare Jingeri Park will open to Shoreline residents and the greater community. It features an 8.5-metre lighthouse, jetty play structure, hill climber, velocity carousel and sand digger play equipment. Several shade shelters are also part of the design.
Mayor Karen Williams, Uncle Ted Williams, Lendlease representatives and First Nations students from Redland Bay State School were on site for the park sod turn.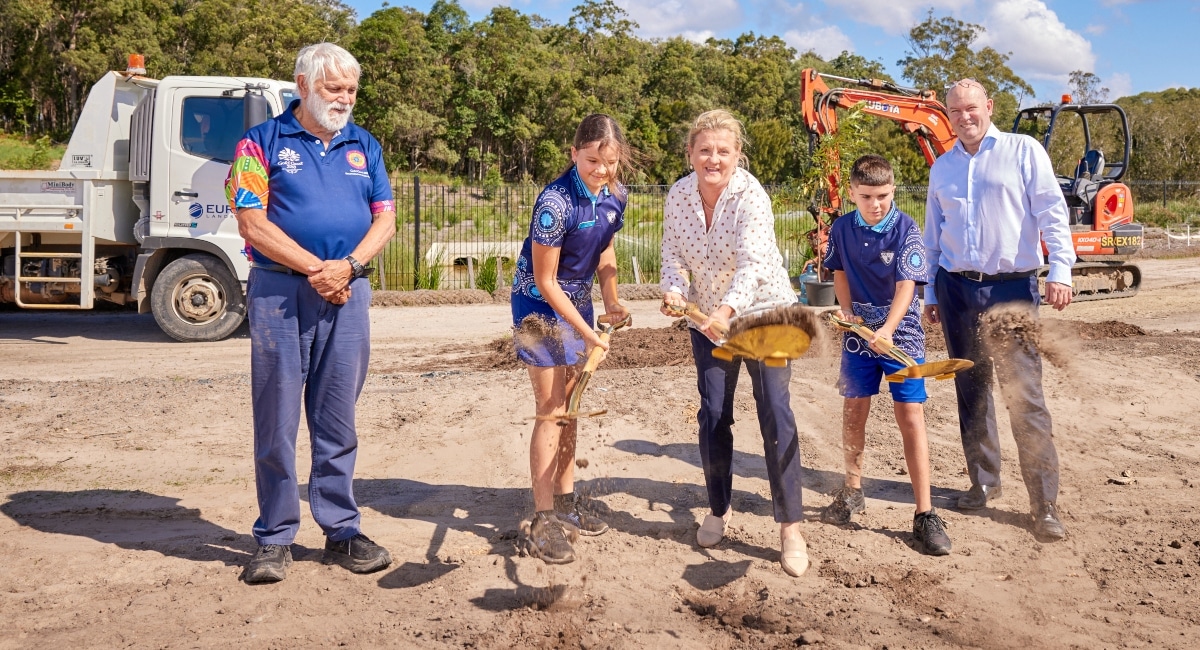 "We are a city of wonderful parks," Mayor Williams says. "Shoreline's Jingeri Park will be a major asset not just for residents but the southern Redlands."
Lendlease says the Jingeri Park design will act as the perfect gathering point for residents and the wider community. The park's planning focuses on sustainable, green placemaking.
Involved in the design of the park are the Danggan Balun people, the traditional owners of the land. In local Yugambeh, Jingeri Park means 'greeting all of you'. It is located near the future display village and sales office.
Along with the playscape for children of all ages, Jingeri Park will also feature a carefully curated list of native flora.
A variety of native species with significant ties to First Nations culture are incorporated into the park's design. The trees, shrubs and ground covers reflect the diverse range of plant species in the area.
Shoreline to accommodate more than 10,000 people
Shoreline at Southern Redland Bay, 43km south-east of Brisbane, will see 3,000 homes housing more than 10,000 people. The Lendlease development will cover 262ha, with 25 per cent set aside for parks and open space.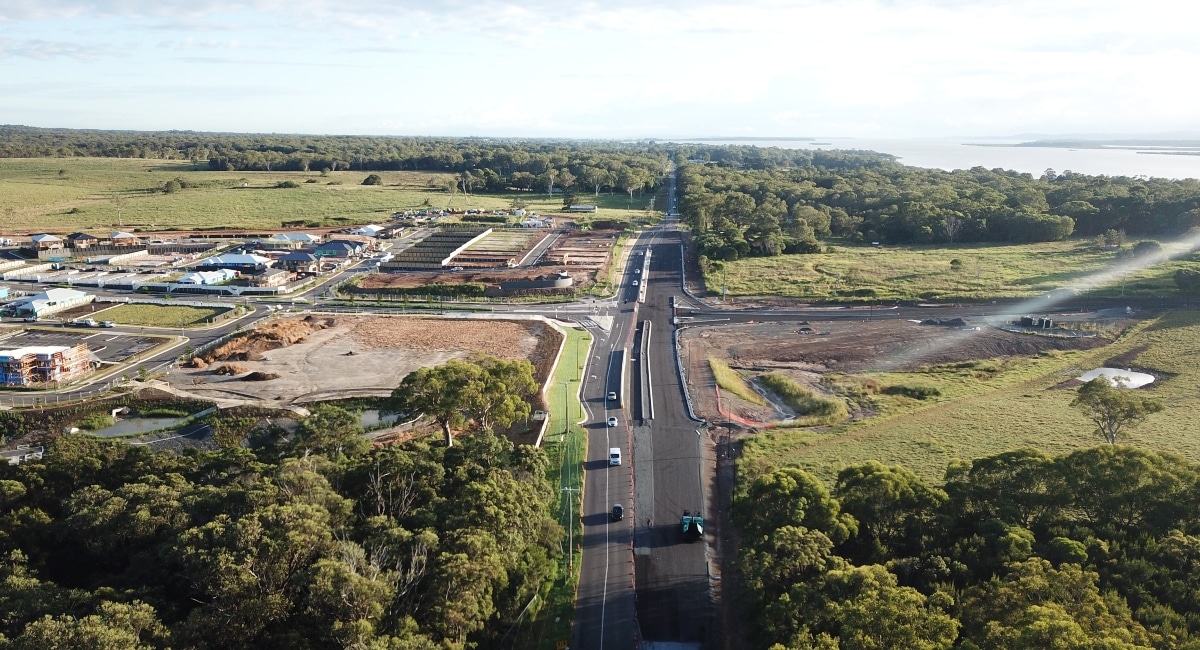 A 2.8km foreshore park with a waterfront boardwalk along Moreton Bay is also planned. Hiking and biking trails will link the various areas of the new suburb.
The new bayside suburb will help deal with the influx of people moving to Queensland from Sydney and Melbourne.
Lendlease released more land in Shoreline's first residential area on Good Friday. It will welcome the community's first residents in coming weeks.
Written by
Calista Bruschi
When she's not moulding Play-Doh or dancing in the living room with her children, Calista Bruschi is an editor and writer. She has oodles of experience working on newspapers, magazines and websites. Calista likes to organise and be organised. She loves being a mum, Italian food, wine, sport and stationery. She hasn't sleep a full night in more than five years and is powered by coffee.