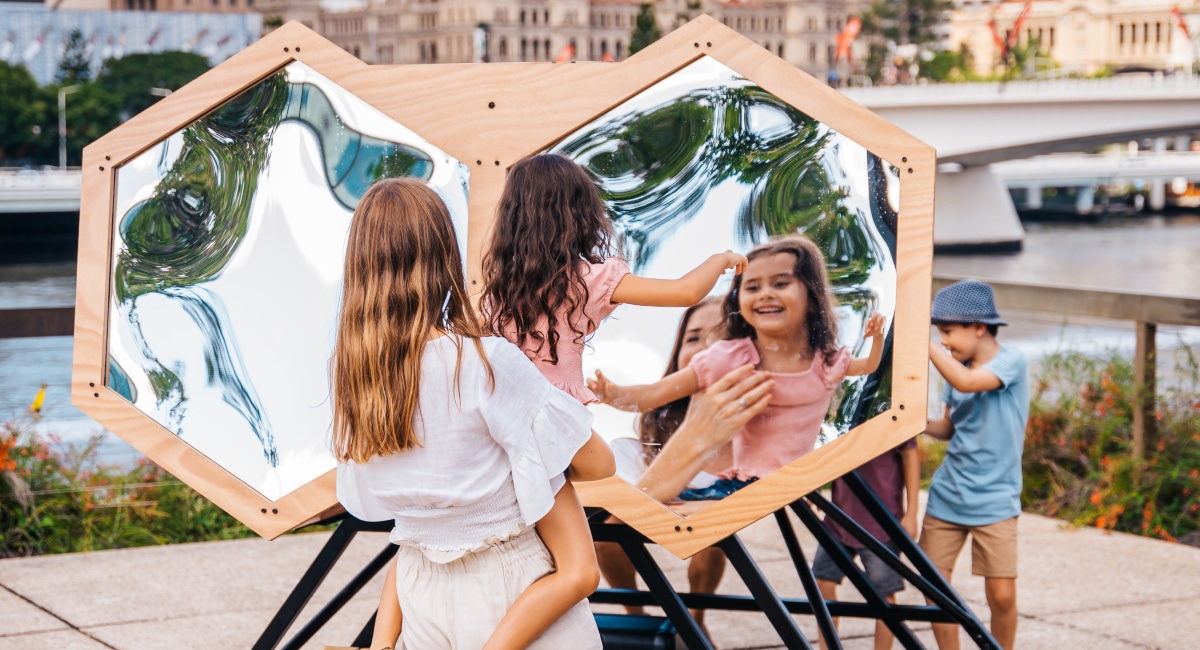 News
World Science Festival Brisbane reveals loaded program of events
Brisbane's city-wide science and technology festival, World Science Festival, returns in 2022. The program is jam-packed, with more than 130 events being held over five days from March 9-13. It includes interactive art installations, scuba tours, stargazing, talks, tiny turtles and a walking silent disco.
With the coronavirus pandemic, we have focused on science like never before and the World Science Festival Brisbane celebrates the field.
In launching the program recently, Queensland's arts minister Leeanne Enoch said the festival will investigate how science, creativity and art are helping shape a brighter, more helpful world.
"World Science Festival Brisbane's theme in 2022 of 'Science, People, Heart', will investigate how science, creativity and art are helping shape a brighter, more hopeful world," Enoch said.
She said that collaboration between art and science is key to engaging future generations.
"This year's World Science Festival Brisbane will inspire the hearts and minds of Queenslanders of all ages," she said.
About the World Science Festival
World Science Festival started in New York before launching in Brisbane six years ago. It returned last year after becoming a victim to COVID-19 in 2020 just days after the official launch.
Brisbane is the only Asia-Pacific offshoot of the United States' World Science Festival and plays host to talks, panel discussions, workshops, family friendly events, films, and both science and art installations.
Although officially running for five days, World Science Festival Brisbane will dovetail into Curiosity Brisbane, too. Curiosity Brisbane highlights the crossroads between art, science and technology. It showcases interactive sculptural, digital, large and small-scale artworks in locations throughout the Cultural Centre, South Bank Parklands and Brisbane City.
About the program
There is a lengthy list of local venues that will come alive during the festival extravaganza. The full program includes more than 130 events, almost 50 of which are free.
Highlights for families and kids include The Explosive Show, Smart Snacks with Dr Karl Kruszelnicki, Digging for Creepy Critters and The Science of Movement. There is also a variety game show — Night of the Nerds — featuring both comedians and scientists; and guided walks through many of Brisbane's inner city green spaces.
View this post on Instagram
Brisbane's Gallery of Modern Art will run a program of films about animals and the natural world.
About Curiocity Brisbane
As part of the festival, Curiocity Brisbane will have numerous physical spaces that also play with all things digital. Follow the 5-kilometre walking trail at South Bank.
On the list of 'must see' artworks for families and kids is the public sculpture OHCE/ECHO; Luminous Threads, which combines embroidery and modern fibre optic technology; and Acknowledging Place, which encourages you to sit under a physical reflection and consider Aboriginal perspectives about caring for Country.
World Science Festival Brisbane runs from Wednesday, March 9 to Sunday, March 13. Curiocity Brisbane takes place from Wednesday, March 9 to Sunday, March 20.
To buy tickets and get more information, visit the World Science Festival Brisbane website.
Written by
Calista Bruschi
When she's not moulding Play-Doh or dancing in the living room with her children, Calista Bruschi is an editor and writer. She has oodles of experience working on newspapers, magazines and websites. Calista likes to organise and be organised. She loves being a mum, Italian food, wine, sport and stationery. She hasn't sleep a full night in more than five years and is powered by coffee.