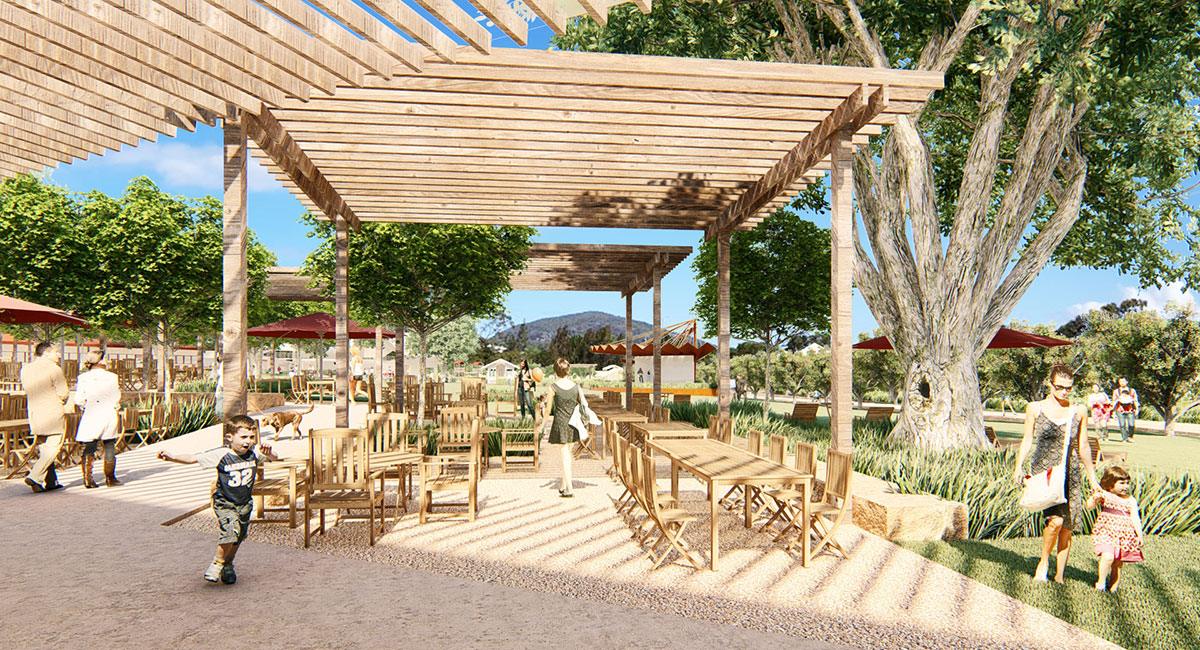 News
Paddock-to-plate tourist attraction Barns Lane Farm given green light
Sunshine Coast Council has given Barns Lane Farm development approval at Coolum Beach. The new agri-tourism project will showcase the 'best of everything' from the Sunshine Coast region.
The 6.8-hectare farm, centred around a paddock-to-plate experience, is to become one of the largest tourism destinations on the Coast.
Exceptional Produce Hall to attract locals and tourists alike
Barns Lane Farm will showcase Sunshine Coast goods. The Farm will also connect locals and tourists with the Sunshine Coast Hinterland.
A 2,000 square-metre Produce Hall will trade seven days a week and house more than 50 short- and long-term stallholders.
Barns Lane Farm co-founder and developer Jason Grant says it's an opportunity for local producers to promote their wares.
"The Produce Hall will provide a never-before-seen opportunity for local producers, without being subjected to trading restrictions and weather conditions," Mr Grant says.
"It will offer multiple connections to the market including selling direct to the public and supplying on-site restaurants and vendors."
Barns Lane Farm co-founder Helen Grants says catering to the diverse tastes and needs of families and foodies is a priority.
"Other attractions include a distillery, brewery, dining, adventure play areas, animal farms, tours, a performance stage and much more," Ms Grant says.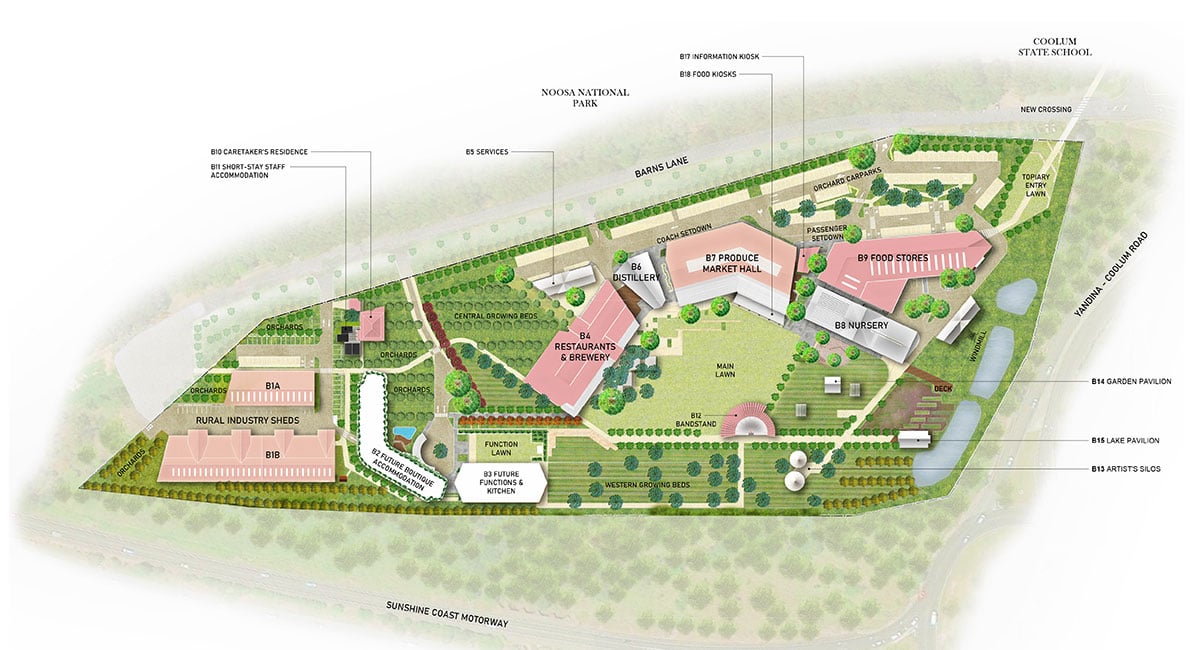 Development to become a hive of activity
Tourism, industry bodies and local stakeholders welcome the news. Visit Sunshine Coast CEO Matt Stoeckel says the farm will provide a significant boost to the area.
"There is a huge demand for agri-tourism experiences," Mr Stoeckel says.
"The new product will go a long way in cementing our profile as a leading agri-tourism destination."
It's anticipated that Barns Lane Farm will create more than 170 full-time equivalent jobs in various industries. While the community and educational institutions can access a vast array of opportunities.
Coolum State School principal Anthony Ryan is excited about Barns Lane Farm's approval.
"We've already implemented Barns Lane Farm themes into our curriculum," he says. "We look forward to furthering partnership opportunities."
Construction gets underway soon, with the opening scheduled for mid-2023.
---
You might also like…
Great bushwalks for kids on the Sunshine Coast
9 ways to reconnect your family with nature on the Sunshine Coast
Written by
Angela Sutherland
After spending many years hustling stories on busy editorial desks around the world, Angela is now mum of two little ones and owner/editor at Kids on the Coast / Kids in the City. She is an atrocious cook and loves cutting shapes to 90s dance music.