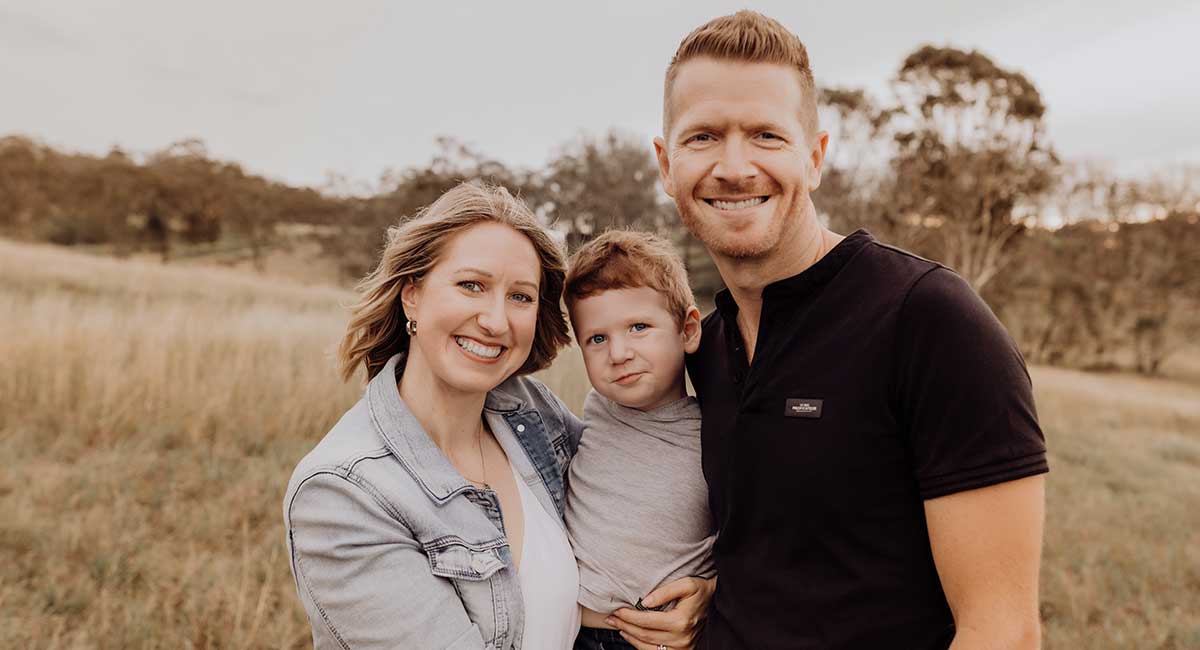 Home & Health
The foundation changing the lives of children with autism
In the first week of October, AEIOU Foundation will open its doors to the community with a series of open days for local parents and carers interested in learning about autism-specific early intervention therapy and care for children aged 2-6 years.
AEIOU Chief Executive Officer, Alan Smith said the Open Days offer parents and carers who have a new or suspected autism diagnosis for their child an opportunity to connect with a transdisciplinary team of therapists and specialists in one place.
"I encourage anyone interested in learning about autism-specific early intervention therapy to visit our centres this October. There will be a centre tour, a chance to meet the team, and access to a behaviour-focussed workshop sharing practical tips and strategies.
"We have been overwhelmed by the response to Open Days already, with some centres planning follow up events; it really highlights the demand that exists for autism-specific early intervention," Mr Smith said.
"We typically host several Open Days throughout the year, but due to Covid-19 constraints, we haven't been able to do this in nearly 18 months."
Gemma and Lee Haskings, parents to Ethan, 4, say AEIOU Foundation has made a lasting impact on the life of their family, and encourage families to visit their local centre.
"Ethan can now say the words every parent wants to hear: 'I love you'," Gemma said.
"AEIOU has been like a 'one stop wonder' for us. Ethan began his journey in January, and we are so proud with the progress he has made with speech and independent living skills. The contrast between the start of the year to now could not be any greater."
Gemma said their life with Ethan was a daily challenge. "Ethan was non-verbal, having regular tantrums, and developing much more slowly compared to his peers – it was agonising to watch and especially frustrating for him."
"Lee and I felt like the only people in the entire world who could understand Ethan. We had our own way of communicating with him, but we knew it wasn't enough. We needed help. We needed Speech Pathologists, Occupational Therapists, Behaviour Therapists and on top of that, day care."
According to Gemma, bringing all of Ethan's therapy to one place has been a game changer. "To hear those three little words: "I love you" and watch Ethan playing and having conversations with his brother is further from where we thought we'd be. I don't feel worried about the future anymore."
AEIOU is a specialist provider of early intervention for children with autism, employing a team of therapists and educators who work together to support the individual needs and goals of a child.
Visitors attending the open day will participate in a centre tour, learn about AEIOU's curriculum and the types of individual supports available for children, while also receiving tips that can assist with supporting children at home or in their care.
Registration is essential. Visit aeiou.org.au/open-days
---
Further reading…
So your child is on the spectrum – what now?
Parenting a highly sensitive child
How to identify if your child is struggling with their mental health
Written by
Angela Sutherland
After spending many years hustling stories on busy editorial desks around the world, Angela is now mum of two little ones and owner/editor at Kids on the Coast / Kids in the City. She is an atrocious cook and loves cutting shapes to 90s dance music.