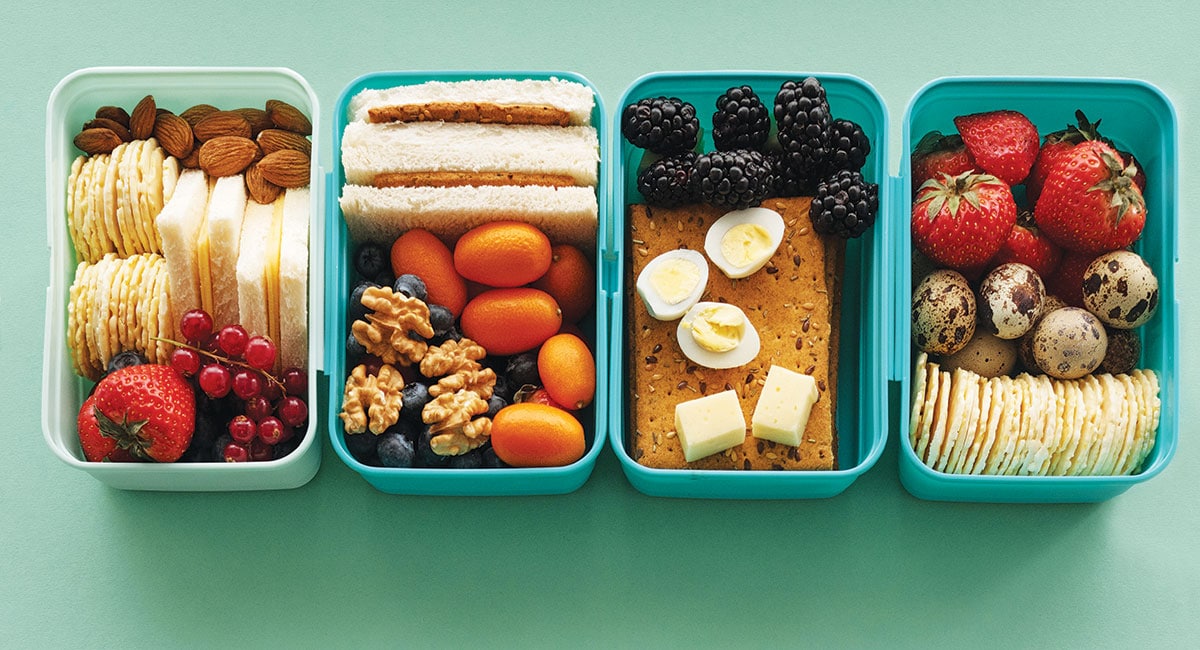 Family Tips
Expert tips for lunches beyond the lunch box
Though we dream of being that parent who packs a Pinterest-worthy lunch box, the reality is that our kids' lunch boxes are usually a collection of whatever healthy-ish things we can throw together before dashing out the door each day. Fortunately, the team at King's Christian College has compiled some handy tips to make that dash a little easier!
Think about how it will look in a few hours
Don't be fooled by those glossy food photos! Think about how the food will travel and how it will look in a few hours' time. Our enjoyment of food comes as much from how it looks as how it tastes.
Think outside the (lunch) box
There are many alternatives to the traditional sandwich that are quick to prep and pack:
Left-over pizza slices
Noodles or soup in a thermos
Crackers and spread (with a plastic knife)
Pasta salads
Hard-boiled eggs
Pack 'do it yourselfies'
Most kids are quite happy to assemble their own sandwiches at school. So, when time is tight, just butter a couple of slices of bread and pack with small boxes of cream cheese/chicken and leave them to it.
Other ideas might include:
Cruskits/Ryvita and spread (they go soggy if you spread in advance)
DIY 'Lunchables' – crackers with small portions of cheese and ham
Plain pitta bread with separate box of salad, grated carrot, cheese, etc.
Plain Greek yoghurt with small container of honey and/or granola
Use last night's leftovers
Keep an eye on dinner to see what leftovers can be repurposed. The following will make great lunches the next day:
Meatballs or sausages
Strips of seasoned chicken
Garlic bread
Side salad
Slices of pie
Multi-tasking to the max
Sneak in a little lunchbox prep whilst making dinner. If the oven is on, pop in some cheese straws or sausage rolls at the same time. Or slice extra carrot sticks to box up with dip, whilst preparing the evening veggies.
Keep it simple
While variety and presentation may make a lunchbox more appealing, there is no need to cut sandwiches into novelty shapes or stuff a bento box with a myriad of tiny snacks. Focus on providing enough food, which you know they will eat, to get them through the day and balance their nutritional needs with other meals eaten at home.
Get the kids involved
They are much more likely to eat what's in the lunch box if they have a hand in preparing it. Even getting their ideas and suggestions can boost the likelihood of success.
Prep ahead
Making lunchboxes the night before is admirable, but not many parents actually manage it. However, starting the school week organised can significantly ease the morning stress, and this is as simple as preparing some lunch components in batches in advance.
Weekend prep might include things like:
Slices/tray bakes, which can be frozen
Muffins (sweet and savoury)
Banana bread
Home-made hummus
Savoury pastries or quiches
Home-made muesli/cereal bars
Mini lasagnes (using muffin tins)
Splitting fruit and veg such as carrot sticks and small bunches of grapes into individual portions
Packaging crackers/nuts/dried fruits in individual containers
While leaving sandwich assemblage until the morning keeps things fresh, it helps to have fillings prepped and ready to go in the fridge, such as:
Shredded iceberg lettuce
Cooked chicken and bacon
Ready sliced cheese
Tuna and mayo
Sandwich fillings that freeze well:
Butter
Cream cheese (full-fat freezes better than low-fat)
Cheese (except for cottage cheese)
Ham
Pesto
Peanut butter
Vegemite
Meat/chicken
Mustard
RELATED:
Prep a healthy lunchbox like a pro
Yummy Lunchbox Pizza Muffins
Written by
Kids on the Coast/Kids in the City