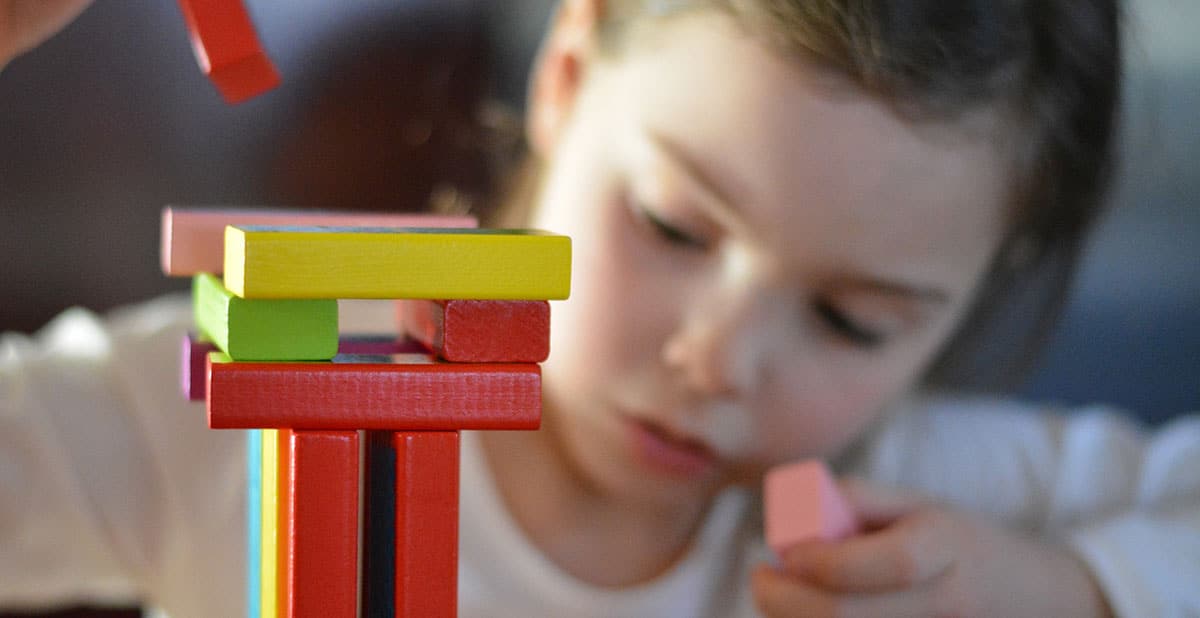 Reviews
10 AWESOME toys for open-ended play
On first glance, open-ended play might seem fairly unimportant. However, this simple experience is a hugely important part of childhood development.
Giving a child the chance to play as they want (not as an adult wants them to), open-ended play doesn't put limitations on play. Without this limitation, kids have the chance to be creative – they can stretch their cognitive skills, learn to make choices, read situations, use their imagination, and most importantly they are inspired. Play is simply better when children are in charge!
Today, there are stacks of toys available to spark some open-ended play. The experts at Rainbow Fun are here to share 10 favourites!
The Kinderfeets Kinderboard offers endless play opportunities as well as developing balance, gross motor skills, and a whole bunch more. As versatile as it is educational, it can be a seesaw, a balance board, a step stool, a slide, a boat, a doll's bed, whatever the imagination can create!
Sustainably produced without any nasty glues or toxic laquers, the Kinderfeets Kinderboard is deceptively strong (it can hold up to 220kgs), and can be used by toddlers, kids, teens and adults.
$149.95
Perfect for any budding engineers, KAPLA planks are precision milled wooden planks that can be stacked in a myriad of different ways to create… anything you can imagine!
Giving children an understanding of balance and proportion, KAPLA planks are an excellent STEM toy and great for individual or group play.
$51.95
No lights, no sounds, no batteries! Bilibo is an award-winning toy that is open to a wide range of interpretations and perfect for kids to create their own play. Fill it with water or sand, sit in it, stand on it, or put it on your head… the opportunities are endless! For ages 2 and up.
For little ones, the Bilibo is also now available as a Moluk Mini Bilibo 6 pack. Just like their award-winning big sibling, these Mini Bilibos are durable and perfect for newborn and up. They can be stacked, be used as sand shovels, bath toys, racing cars or spinning tops… and more. 100% recyclable.
$39.95
Is your child a budding chef? This stunning retro wooden play kitchen will inspire hours of imaginative role play as children immerse themselves in their own little creative space.
Complete with a stove, washing up sink and storage cupboards, your child will have everything they need to create the perfect dish.
The play kitchen also includes hooks for hanging pots and utensils, moving dials and a clock, pots, sauces and cooking utensils.
The oven is fitted with shelves and a clear door, so you can see what is cooling, the hob stove has turning knobs, and it's decorated in gender neutral colours for all children.
$259.99
A gorgeous two-in-one wooden stall on wheels, this Shop & Café from Le Toy Van helps children develop their social skills, sharing, speech and turn taking through imaginative play.
Featuring a hand-sewn fabric cover that doubles as café curtains, reversible chalkboard sign, chalkboard pads and a customer bell, this award-winning toy will bring out the inner entrepreneur in every child.
$220.00
The grandest of all dolls houses, the Daisylane Palace Dolls House from Le Toy Van features five floors, unique wallpaper in each room, back windows, elegant staircases and a regal double front door. Finished with stunning touches of gold paint, this is truly a child's dream house and a classic heirloom toy.
$649.00
This comprehensive builder activity set contains a great selection of tools to set your little builder to work! Designing, hammering, building, all whilst developing hand-eye coordination and fine motor skills, this 211-piece set includes nuts, bolts, wheels, blocks, a spanner, a screwdriver, a hammer, pliers, and much more.
$118.95
Suitable for ages 36 months and up, this colourful music activity centre is a wonderful introduction to music for any toddler. Featuring 10 instruments, including a xylophone, drum, tubular chimes, triangle, cymbal, bells, maracas, castanet, double guiro, and pair of rhythm sticks plus 2 strikers and 1 scraper. Made from sustainable wood and finished with non-toxic child-safe finishes.
$99.95
Learn all about geometric forms with 100 magnetic shapes to create whatever your imagination can imagine! Perfect for individual or group play, the set includes a selection of rectangles, triangles, squares, trapezoids, diamonds, spinners, wheels and wheel boxes. Recommended for ages 5.
$249.99
This 54-piece set of natural wooden blocks from Wooden Story is a fantastic toy block set for young children to begin their creative journey. Blocks are soft to the touch and feature a range of different shapes and natural colours for building that are appealing and calming. With wooden blocks kids can create the most amazing buildings, as when they have freedom in creation, inventiveness is embraced, and curious little imaginations go to town!
Handmade in Europe, these gorgeous blocks are crafted from FSC certified wood, finished in bees wax, botanical oils and free of harmful chemicals.
$89.95
Thanks to Rainbow Fun for the post!
For more great toys and games, check out Kickstart your child's alphabet with these 9 AWESOME ABC toys! and Chocolate-free Easter toys.