Ho ho ho! Can you believe Christmas is just around the corner! It's time to dust off those jingle bells and check your Christmas gift lists… Twice.
If the thought of the festive season fills you will more dread than excitement, fear not. Our Christmas Gift Guide is here to inspire your gift giving for even the toughest of recipients.
From babies through to teens, there is sure to be something to fill your loved ones' stockings.
TABLE OF CONTENTS
Best Christmas gift ideas for babies
Cute Koala First Christmas Onesie
This super-cute koala 'My First Christmas' onesie is sure to melt hearts on Christmas day. And, how adorable will the family photos be?!
All bodysuits from Bespoke Baby are made from 100% cotton that is soft and breathable in Australia's summer. They are manufactured and designed to last wash after wash. Available in a variety of colours, they are designed and printed in Australia. Running late? Don't fret – they have fast shipping too!
RRP $22
Musical Cloud Light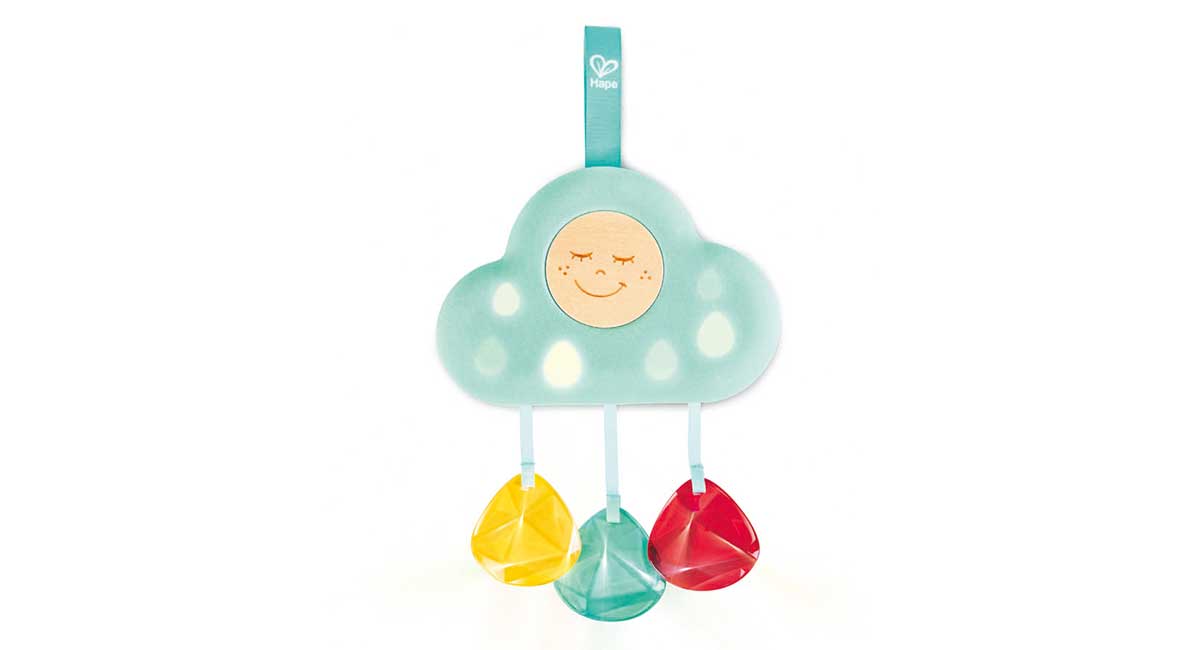 If sleep features high on your Christmas gift list, look no further than the Hape Musical Cloud Light; it's designed to help your little ones drift peacefully off to sleep.
The Hape Musical Cloud Light features three hanging raindrops. There are also three lighting settings — bright, weak and gentle. Plus a selection of 10 audio tracks that includes eight gentle melodies, a soothing heartbeat and rain sounds.
You'll appreciate the sleep timer and a sensor, which activate the cloud if your baby wakes up crying!  It also attaches easily to a cot or stroller.
RRP $39.95
Beau Bunny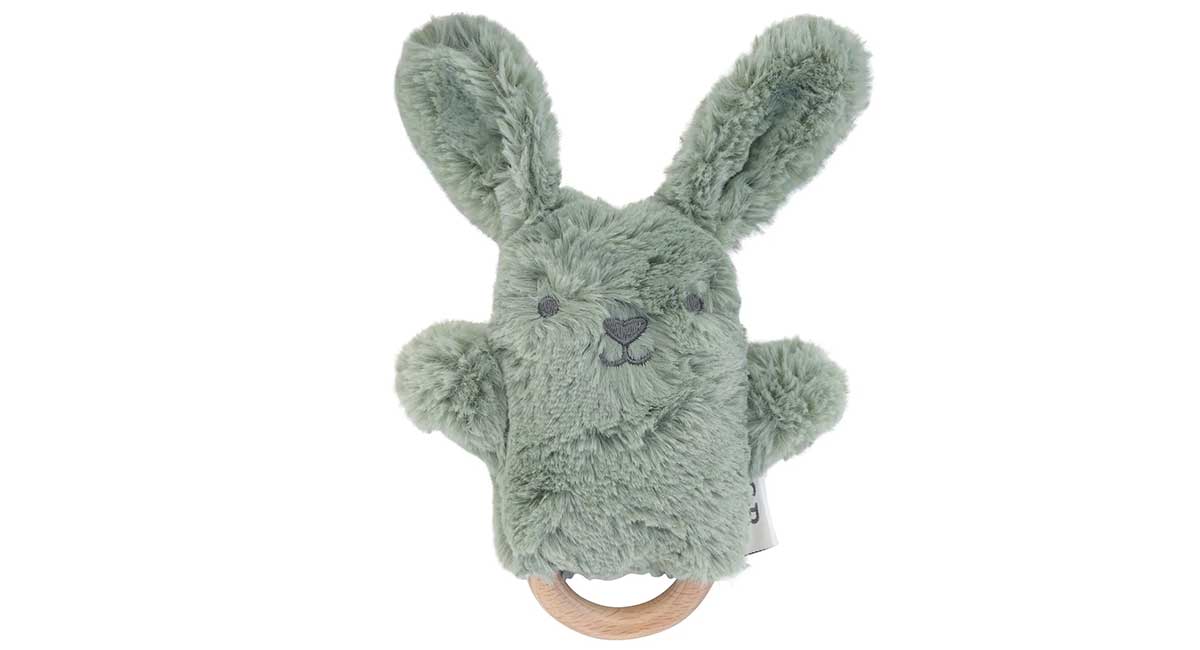 Designed by OB Designs of Byron Bay, this popular soft rattle toy is a great first Christmas gift. It helps develop motor skills and the wooden ring soothes teething pain. Plus, Beau Bunny is super cute! OB Designs prides itself on creating beautiful, eco-friendly, ethically made and delightful products for children.
The soft colour palette is inspired by Byron Bay and the interior is made from recycled material. Each comes with a sweet and fun bio. Suitable for children aged three months and older.
RRP $24.95
Ali+Oli Baby Puzzle 
This super cute soft silicone animals puzzle encourages the development of hand-eye coordination and imaginative play. The different shapes enhance hand-eye coordination and motor skills. The chunky design of the animal pieces ensures babies can easily grasp and play with them. Being 100% silicone it's easy to clean and soft for bub to pick up and chew. The little shapes can be used for teething, sorting, and stacking!
$49
Miniland Sensorial Reef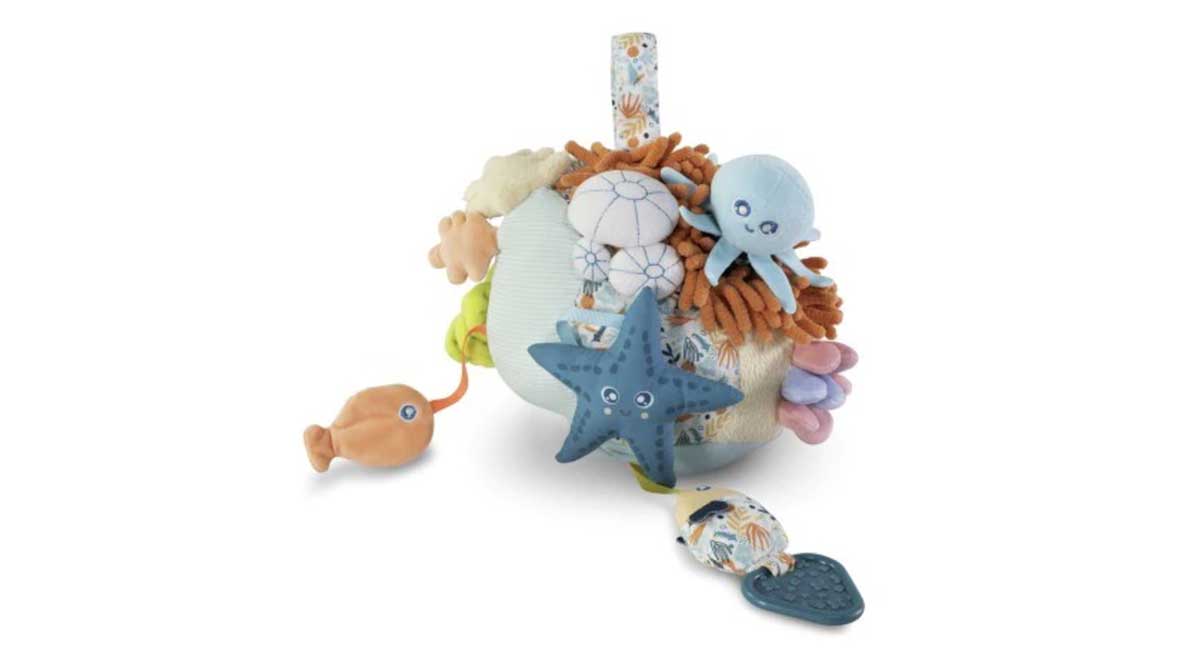 Sensory stimulation is one of the most important and fun things for your baby, so a Christmas gift that promotes it is ideal this year.
The Miniland Sensorial Reef is a marine experience to stimulate the senses in a number of different ways. It is the ultimate play centre for your bub's first few years! There are various textures to touch, teethers for baby's gums, a soft removable rattle, great colour contrasts and a mirror for developing sight.
The Miniland Sensorial Reef comes with a practical strap so you can hang it on the stroller, the cot or any other element to take it everywhere conveniently. Perfect from birth through to 18 months.
RRP $69.95
The Knappie Personalised Nappy Bag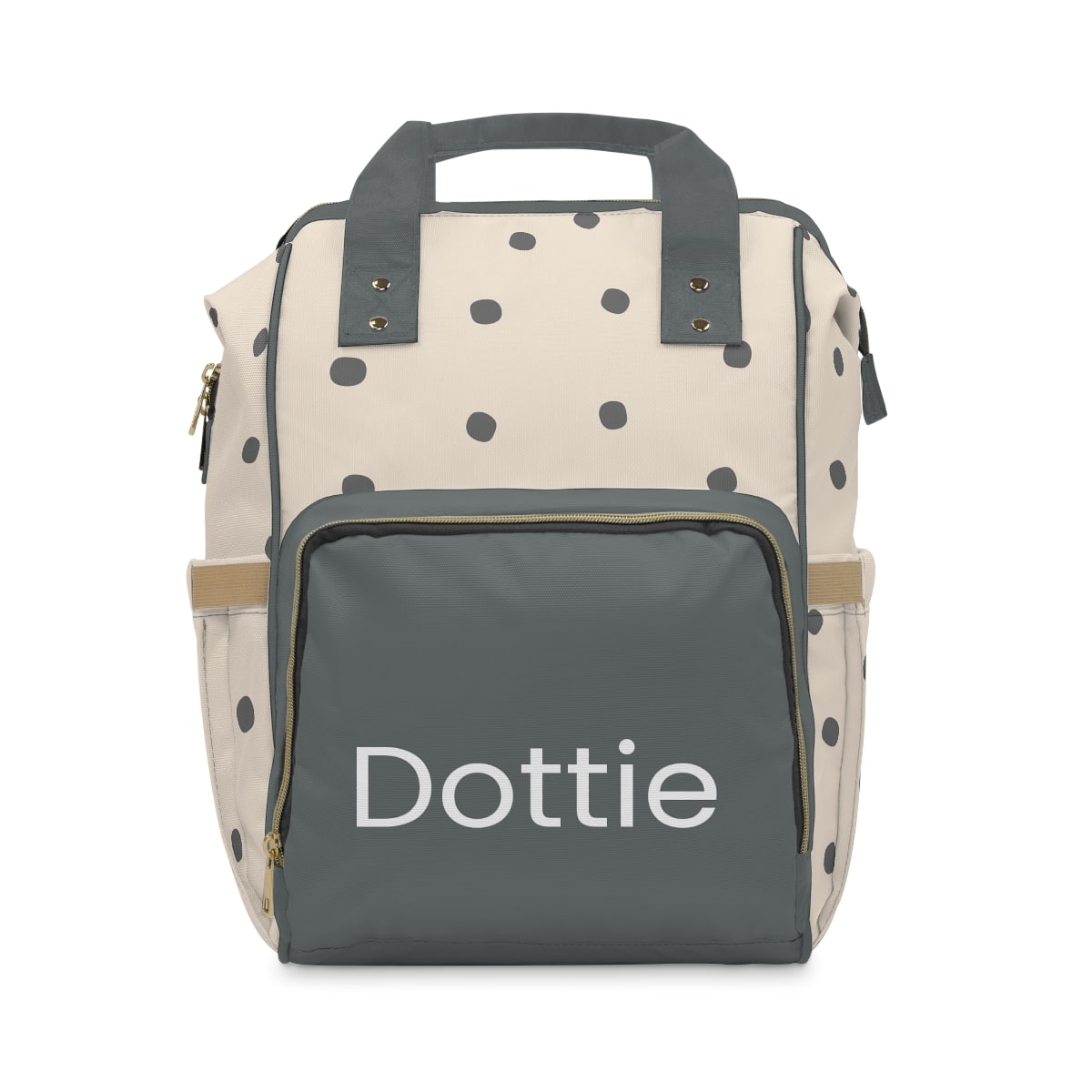 These fab nappy bags come in a variety of styles and features lightweight, high-grade nylon to withstand the test of childhood. The backpack has adjustable straps, cream interior lining, bottle holders, and a net pocket for various item storage.
Each Knappie is printed to order and delivered direct. Comes in a range of designs to personalise.
$64.99 – with code INTRO10
Reusable Swim Nappy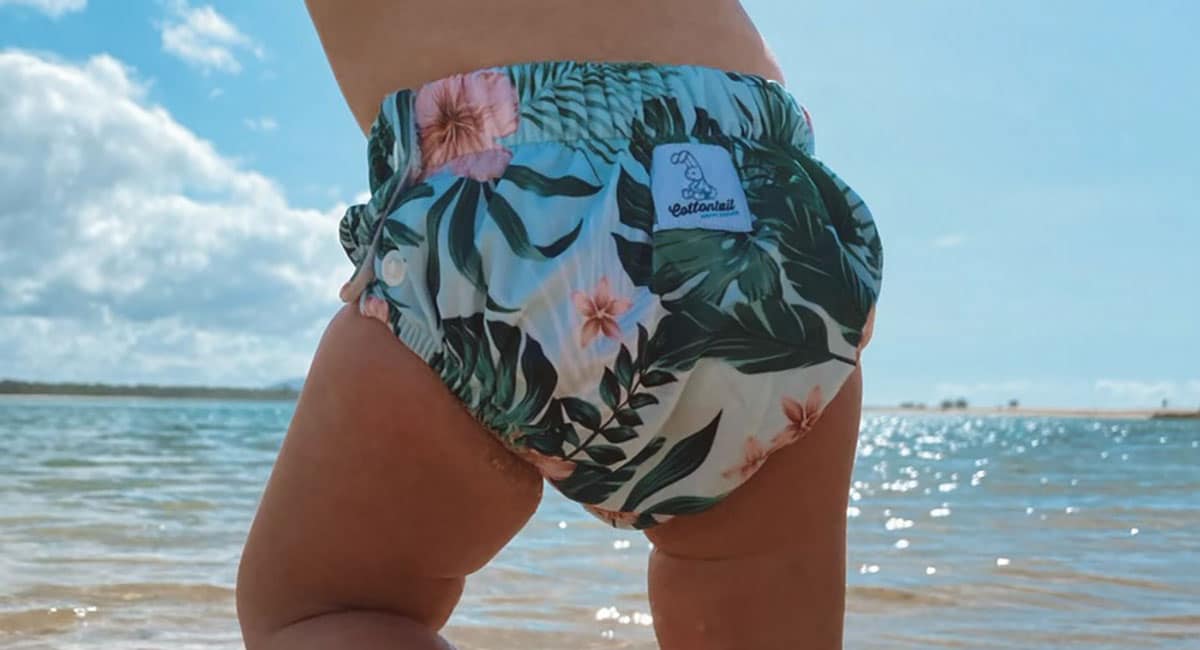 This premium swim nappy is the only swim nappy you will need this summer. Cottontail Swim Nappies have a new contoured shape for complete freedom of movement in and around the water, with comfy leg elastic keeps leaks / accidents well contained and a wider waist band for comfort. Choose from 15 super-cute styles. Super-cute whist saving the environment!
$19.95
Baby on Board Sticker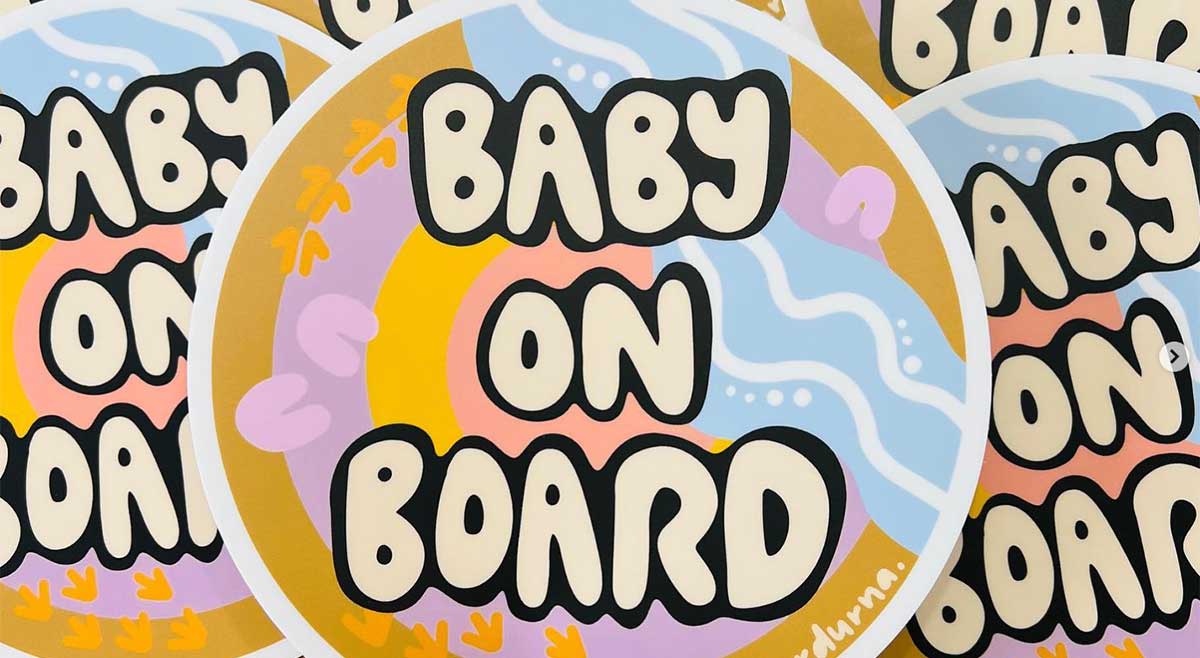 A fab stocking filler for babies with style, this gorgeous Baby On Board sticker is from contemporary Aboriginal artist Ryhia Dank of Gudanji/Wakaja. Printed on thick, durable vinyl, all stickers are made with a special laminate that protects from dirt, scratches, rain and sun. Stickers are 165mm in diameter.
RRP $15
Christmas gifts for kids aged three to five years
Reindeer Dress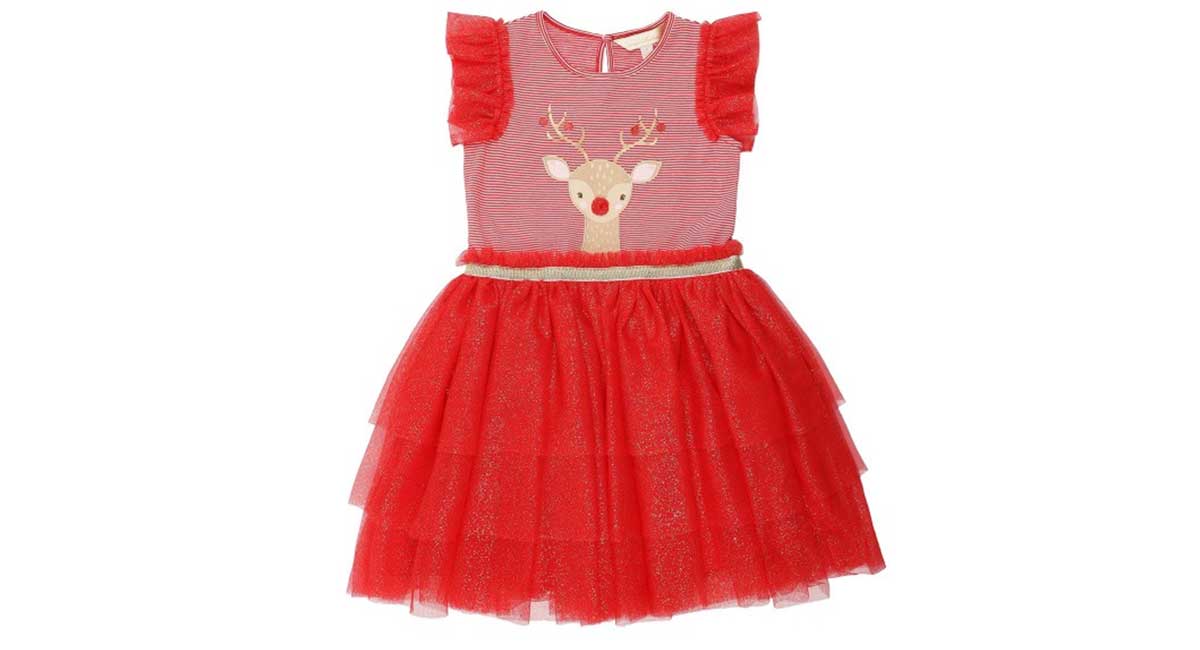 This lovely dress has everything for a spectacular Christmas. Comfort and style with the striped knit bodice and frill sleeves featuring a cute reindeer print and a tiered gathered glitter tulle skirt. Made of 95% combed cotton, 5% elastane jersey, 100% polyester tulle and lined with 100% cotton voile.
RRP $46.95
Joseph Joseph Go Eat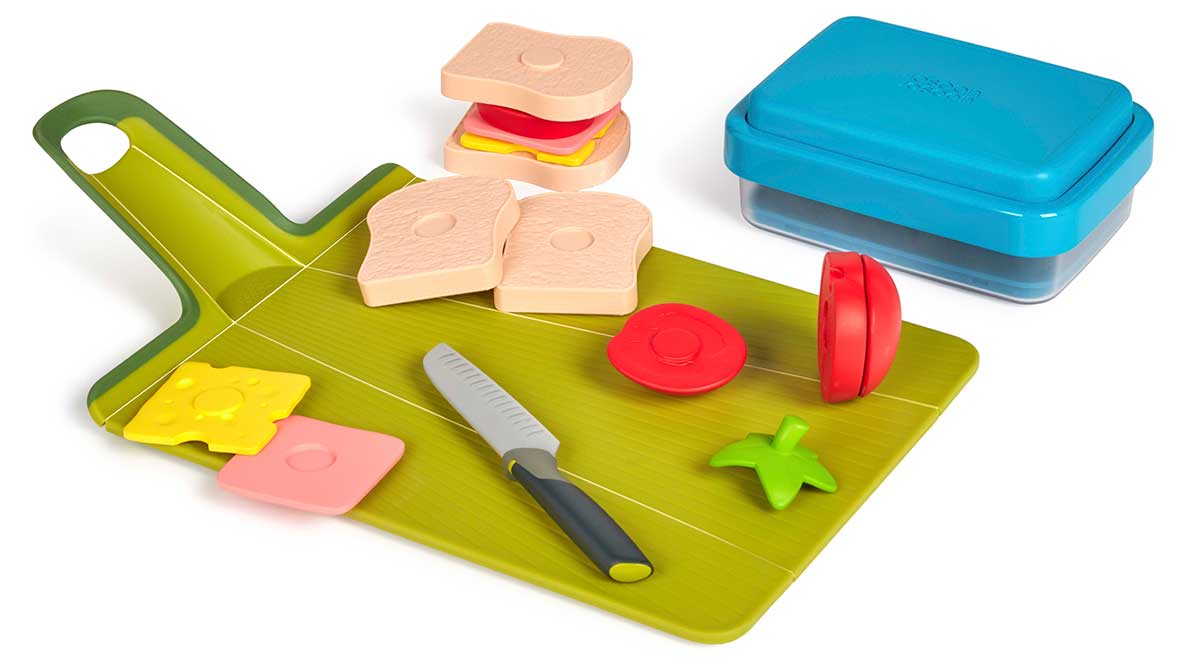 Joseph Joseph has cooked up a new line of toys, the perfect Christmas gift for your little chef!
Prepare the best sandwiches with this lunchbox play set. It includes four pieces of play food, Joseph Joseph's iconic chop2pot cutting board and a lunch box to transport your child's creation.
The range is perfect for practising fine motor skills, imaginative play, building creative minds and even functional baking and cooking. The range allows kids to pretend to bake, make, measure and cook and maybe most importantly, clean up afterwards!
Available from all good toy stores.
RRP $39.95
Koala Walla Bing Bang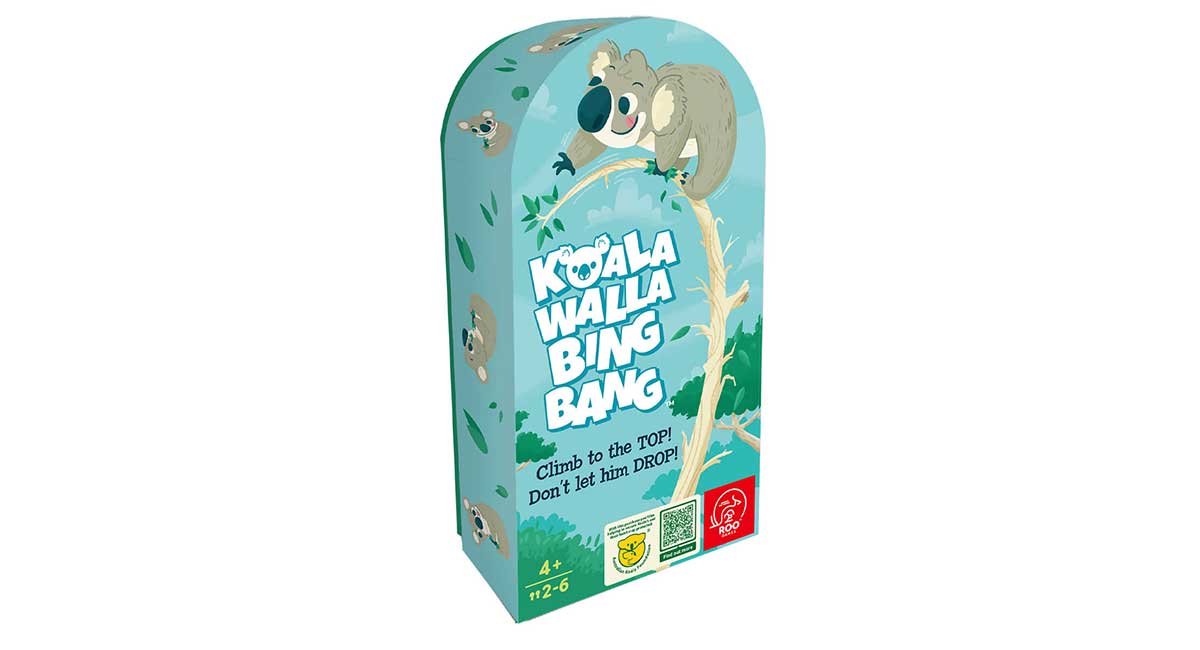 In this fun preschool game from Roo Games, children have to play in a group. They'll help Wally the Koala climb the tree to reach his favourite eucalyptus leaves, then catch him using the playing cards when he starts sliding down the tree trunk.
Made out of wood and beautifully designed with an Australiana theme, Koala Walla Bing Bang is ideal for young children as it helps build three preschool essentials: fine motor skills, gross motor skills, and hand-eye coordination.
Roo Games will donate 5 per cent of sales of Koala Walla Bing Bang to the Australian Koala Foundation.
Available from all good toy stores.
RRP $34.99
Felt Stories – Once Upon A Garden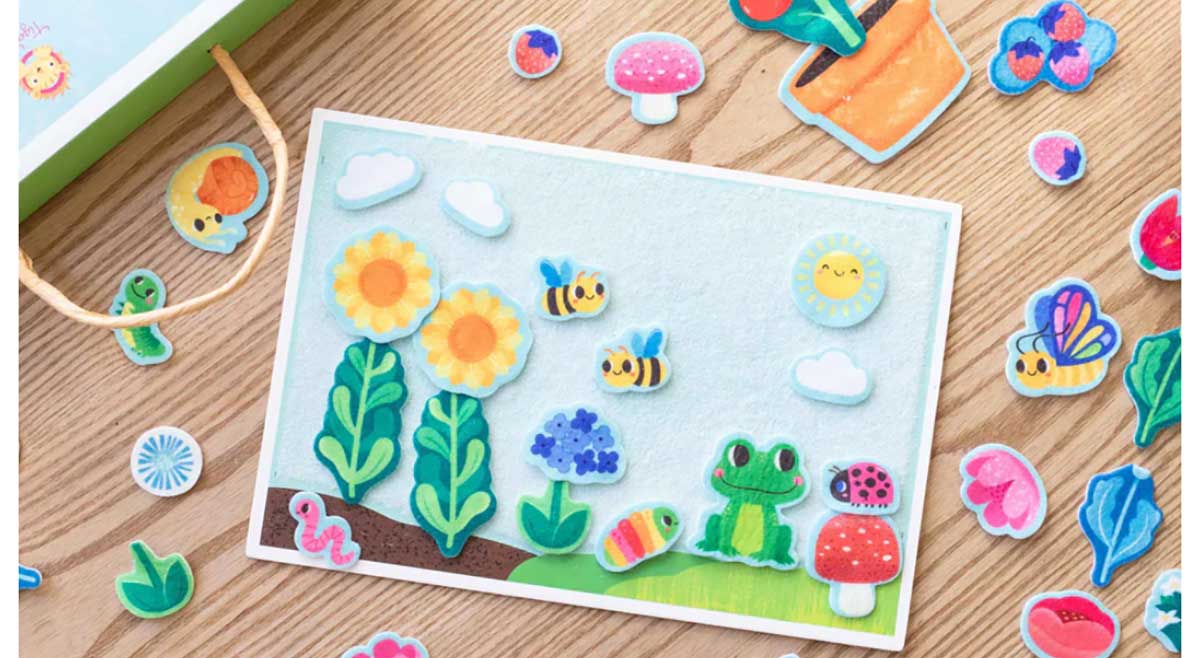 Bring back your fuzzy childhood memories with this beautifully illustrated Christmas gift. Designed to foster creativity, pretend play and storytelling, Felt Stories – Once Upon a Garden encourages kids to use their imagination. The mix and match pieces allow kids to bring the garden to life on the fuzzy storyboard.
It's a mess-free creative way for young ones to develop imagination and fine motor skills. They can create a new garden story, every time they play. Suitable for kids aged three years and older.
RRP $25
PAW Patrol Big Truck Pups Rubble X-Treme Truck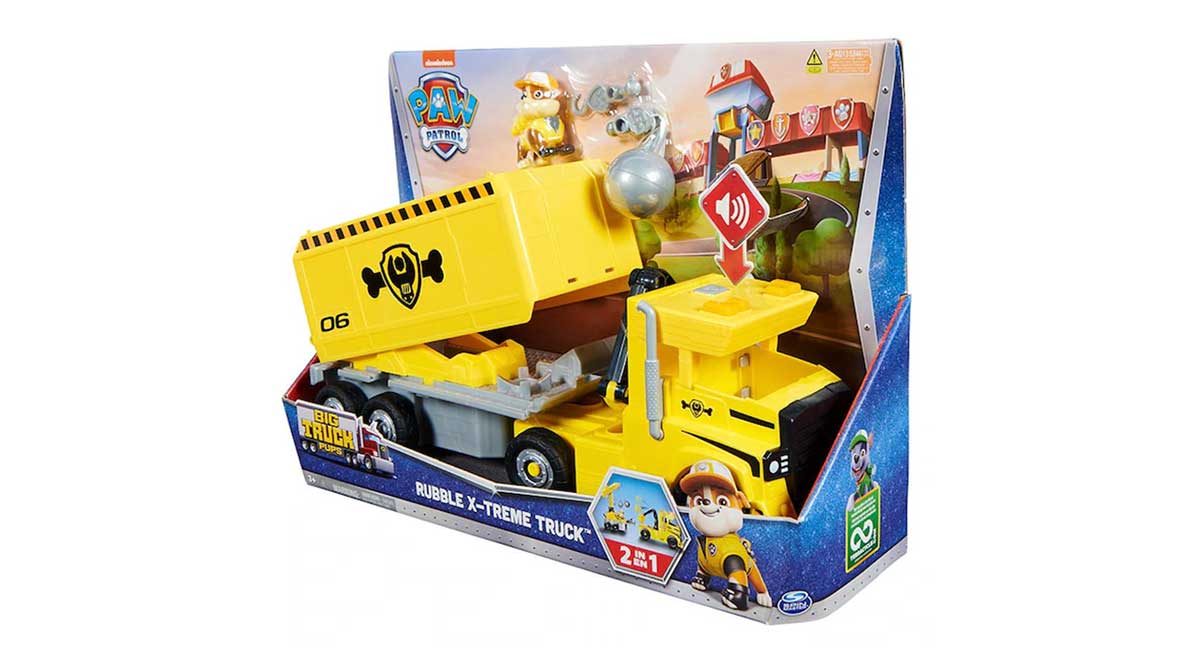 Rubble is ready for mega missions with this all-new mega rubble 2-in-1 truck. This huge PAW Patrol Rubble X-Treme Truck looks just like the massive construction rescue truck from the kid's television show.
It features an epic transformation into two separate rescue vehicles and comes complete with an excavator claw, an extendable crane toy, a giant wrecking ball and a material storage unit.
The PAW Patrol Rubble X-Treme Truck is suitable for kids aged three years and older.
Available at Big W, Target and all good toy retailers.
RRP $69.99
Christmas gift ideas for six to 10-year-olds
Magic Adventures Microscope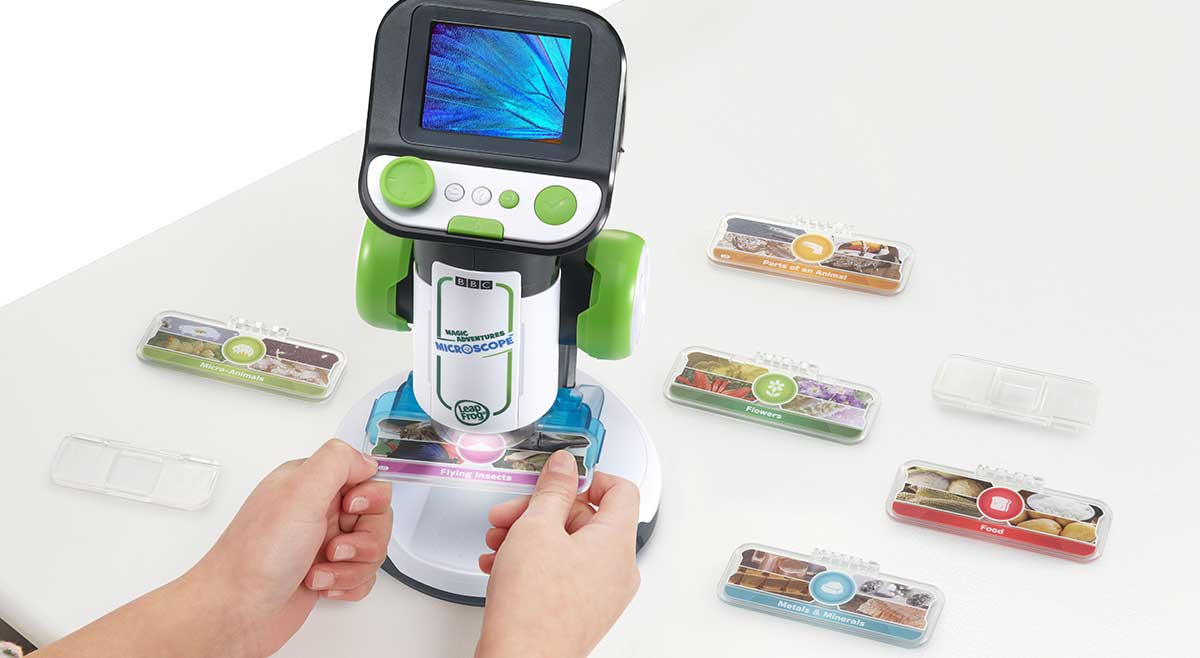 If you've a young biologist in the house, the Leap Frog Magic Adventures Microscope is the perfect Christmas gift this year. Children can explore tiny worlds full of huge discoveries, zooming in on flowers, animals, food, minerals and more. There are eight double-sided smart slides that activate amazing BBC videos and images.
Discover answers to curious questions like: How do leaves change colours? What do plant cells look like? What is sand made of?
Children can make their own discoveries by finding things around the house and getting a closer look using the reusable slides or large sample tray. They can capture and save the on-screen images too!
Available from all good toy stores.
RRP $129.95
My Little Morphée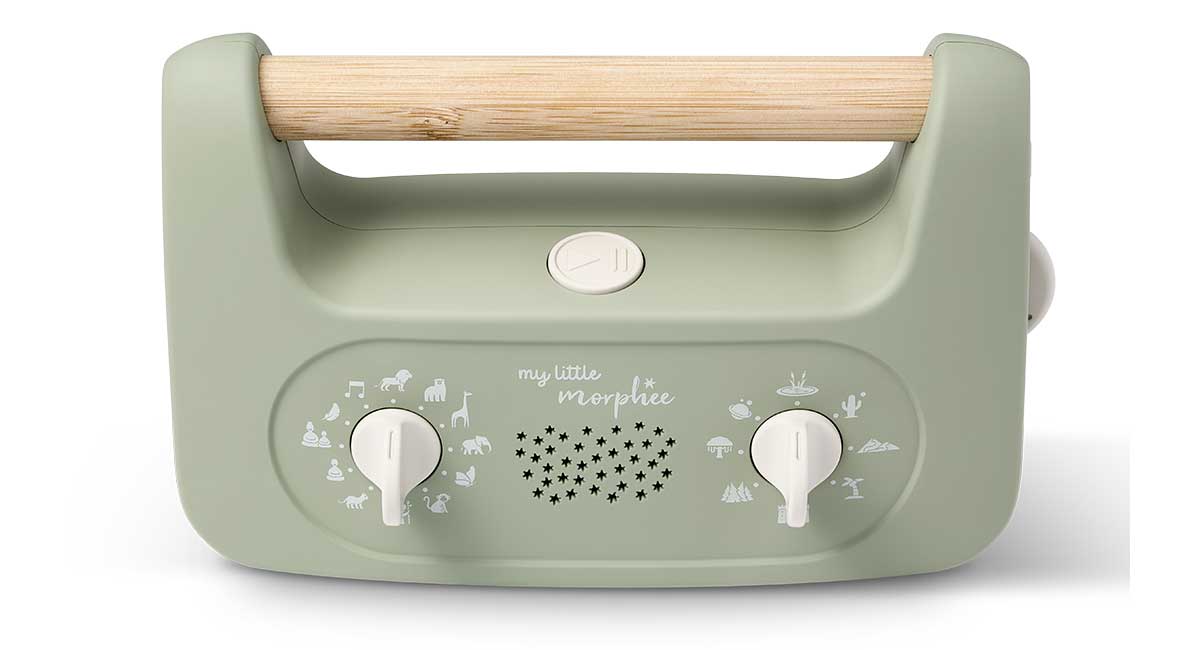 My Little Morphée is the kids version of Morphee – the popular non-digital sophrology device combining meditation, disconnection and a peaceful nights sleep. This stylish, non-digital device can aid in getting kids softly to sleep, calming them or allowing them to enjoy a quiet break or encourage concentration and focus.
With big, easy-to-use buttons, 16 guided meditations take your child into the universe of their choice. The meditative journeys contain visualisation, breathing and relaxation exercises. Each animal helps the child develop a skill, such as confidence, generosity, wisdom, happiness, and boldness.
BUY ONLINE HERE
$149.99
Plus-Plus animal sets
Plus-Plus is perfect for small hands and big ideas. With easy-to-follow instructions, each tube has a different design to build.
Get ready for hours of creative play that stimulates fine motor skills. Build puzzles, mosaics, and 3D constructions while mixing play and creativity! Contains 100 pieces in basic colours and instructions for your creations.
RRP $12.95
Osmo Genius Starter Kit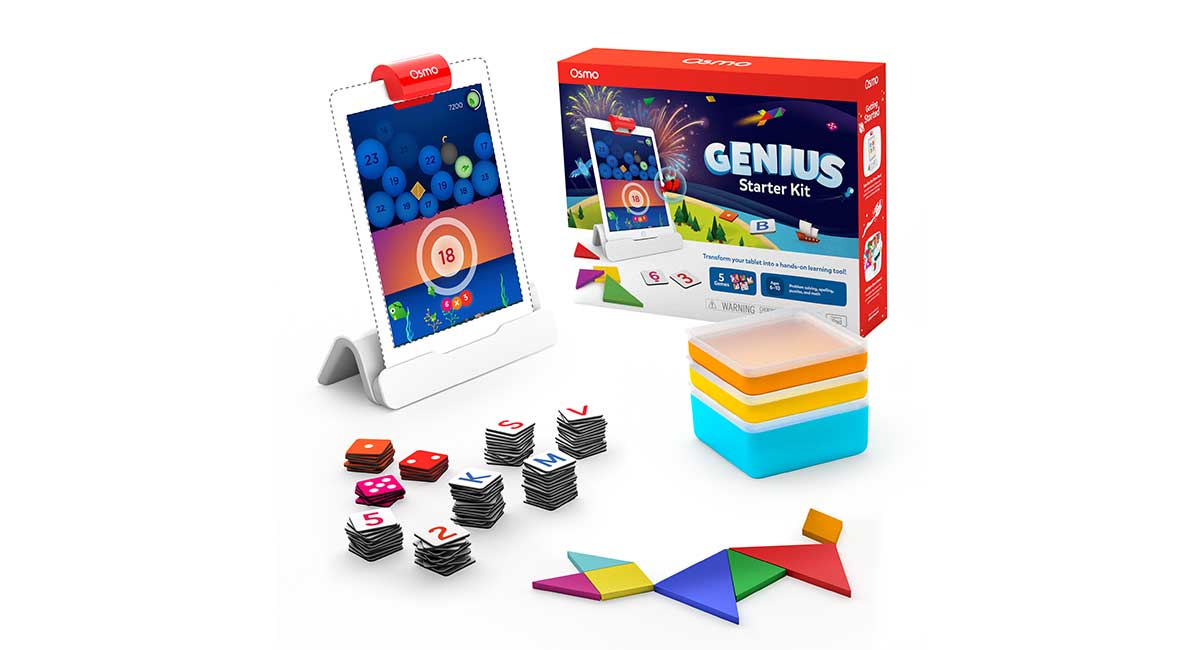 Make young minds explore creative ways to learn with the Osmo Genius Starter Kit! With five interactive games that transform your iPad into a hands-on learning tool, Osmo's Genius Starter Kit teaches your child math, physics, and art. It also enables your little genius to hone their vocabulary and creative problem-solving skills.
Available from Officeworks, JB Hi-Fi, Harvey Norman, The Good Guys.
RRP $179.99
Christmas gift ideas for tweens and teens
LEGO Technic – McLaren Formula 1 Race Car
This very special collaboration between LEGO Technic designers and the designers at McLaren Racing makes for an ideal Christmas gift. Just like the real car, this LEGO Technic version features a V6 cylinder engine with moving pistons, steering, suspension and differential for precision cornering.
Though the box recommends the McLaren Formula 1 Racing Car for those aged 18-plus, we had a 13-year-old test it, and they loved it!
Available from all good toy stores.
RRP $169
Felt Fox with Christmas Tree craft kit
For kids who love to craft, this Felt Fox with Christmas Tree craft kit from My Felt Lady will keep them inspired. The kit is suitable for most skill levels and includes everything to create this cute and fuzzy Christmas scene. A creative Christmas gift for the season.
RRP $34.50
TCL NXTPAPER 10s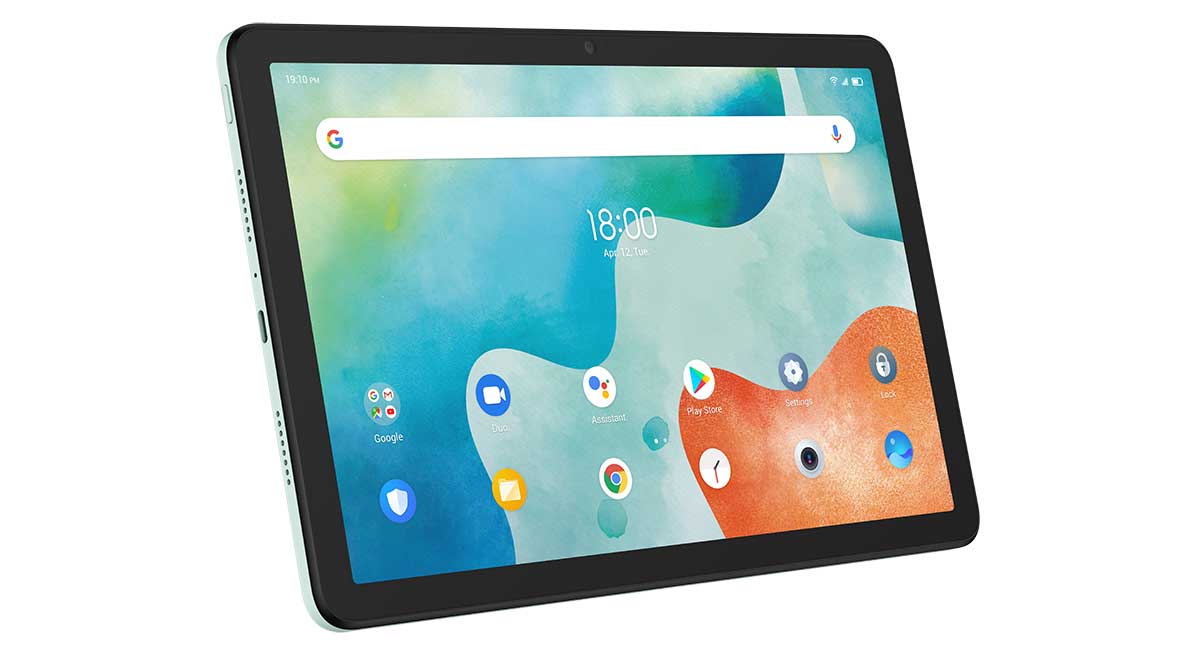 The NXTPAPER 10s has been developed with a focus on eye wellness and protection. It has a hardware solution delivering 10 layers of protection to reduce blue light by more than 73 per cent. However, it retains natural colours.
Enjoy clear viewing from any angle, thanks to the display's anti-glare finish. The fingerprint-free screen delivers a tactile feeling. Such innovation makes looking at screens safer and more comfortable.
Available from Big W, Target, Mobileciti and online retailers.
RRP $499
---
You might also like…
Spark Pop: New kids' experience service with a planet-friendly ethos