Whether you've got a new bub on the way or you're looking for a unique gift for a friend – choosing from the 1000s of different baby brands and products out there isn't easy. But we're here to help. We stand by the fact that nothing newborn-related is absolutely essential (aside from food, shelter and love) – so why not have some fun with your shopping, and support local businesses at the same time?
We're fortunate to have a myriad of Queensland-based baby brands on our doorstep – all offering unique, high-quality items made with love, care and passion, with the comfort and enjoyment of your baby at the forefront. So we've scoured the marketplace to find five local baby brands and products that we adore (and know you will, too!).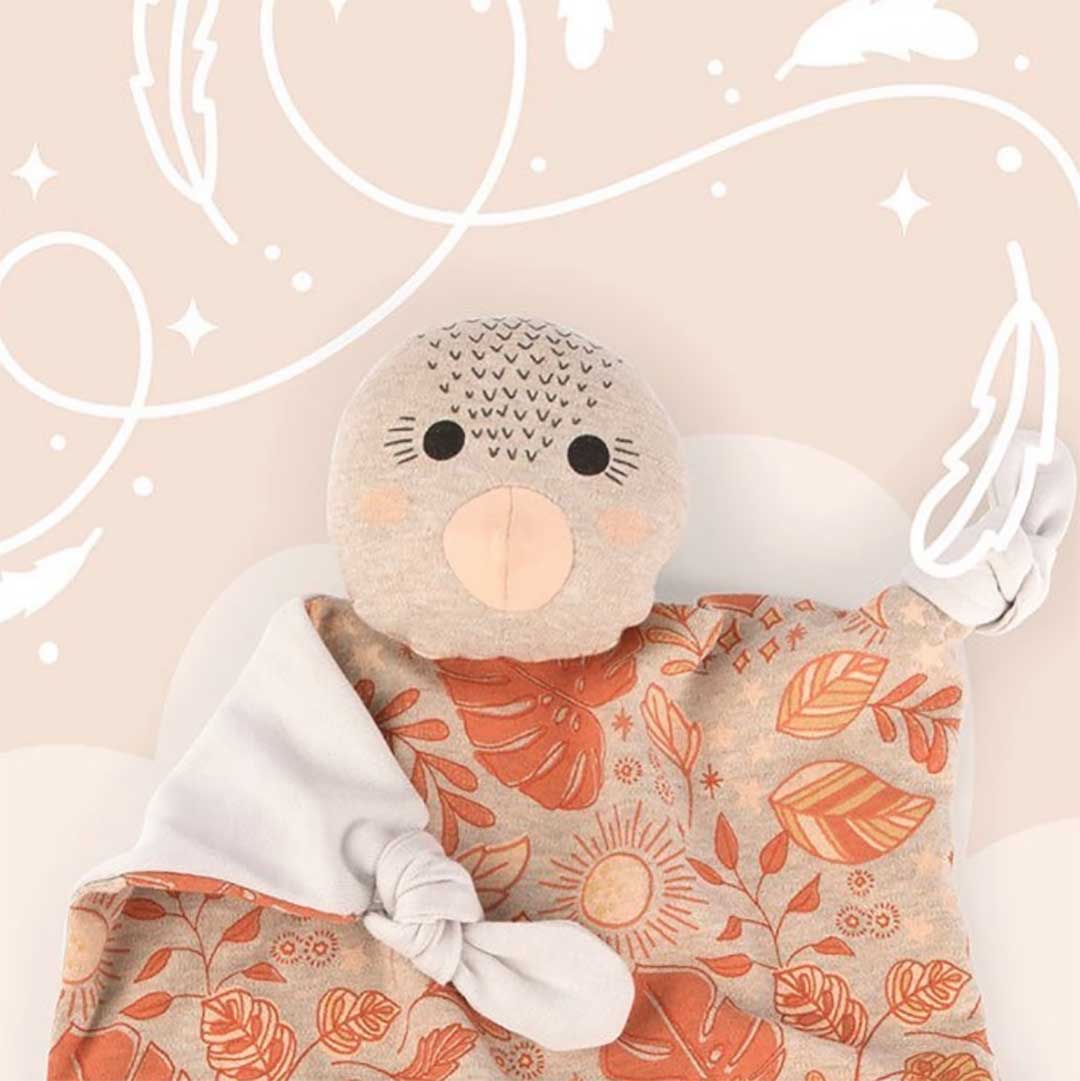 The Kippins comforter is a must-have for your baby's naptime and bedtime routine. These adorable and cuddly companions are made from organic cotton and are free from harmful chemicals. The unique design features bold patterns and characters that capture your little one's imagination. With their softness and comfort, Kippins comforters become cherished friends that provide a sense of security and comfort, making them perfect for sleep and play.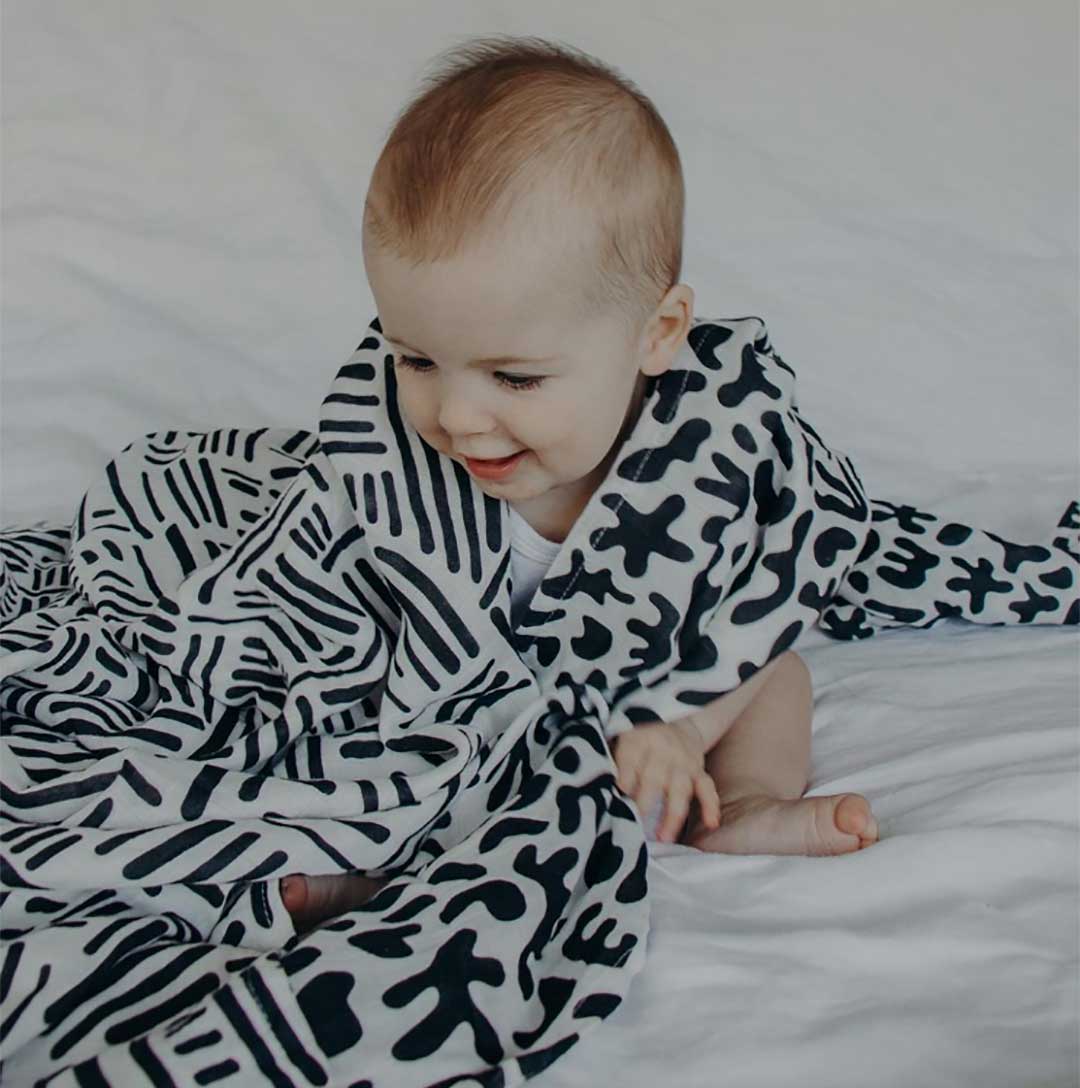 Arti Mae offers a beautiful range of patterned sensory muslins that are soft, breathable and versatile – designed with science to support your baby's visual and cognitive development. Research suggests that high-contrast patterns, particularly black and white, are easier for babies to focus on, and the clarity of the Arti Mae designs helps babies concentrate and support learning by forming connections between their eyes and brain. So while perfect for swaddling, the usages go far beyond – drape it off a table, lie it on the ground, throw it over a chair – create your own DIY sensory experience at home.
Available in two stunning prints (designed by founder Erin on the Sunshine Coast), these muslins will not only fill your little babe with wonder but will add a touch of style to their everyday essentials.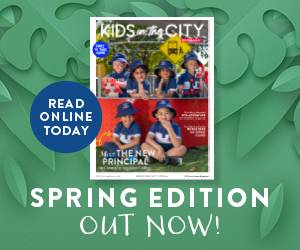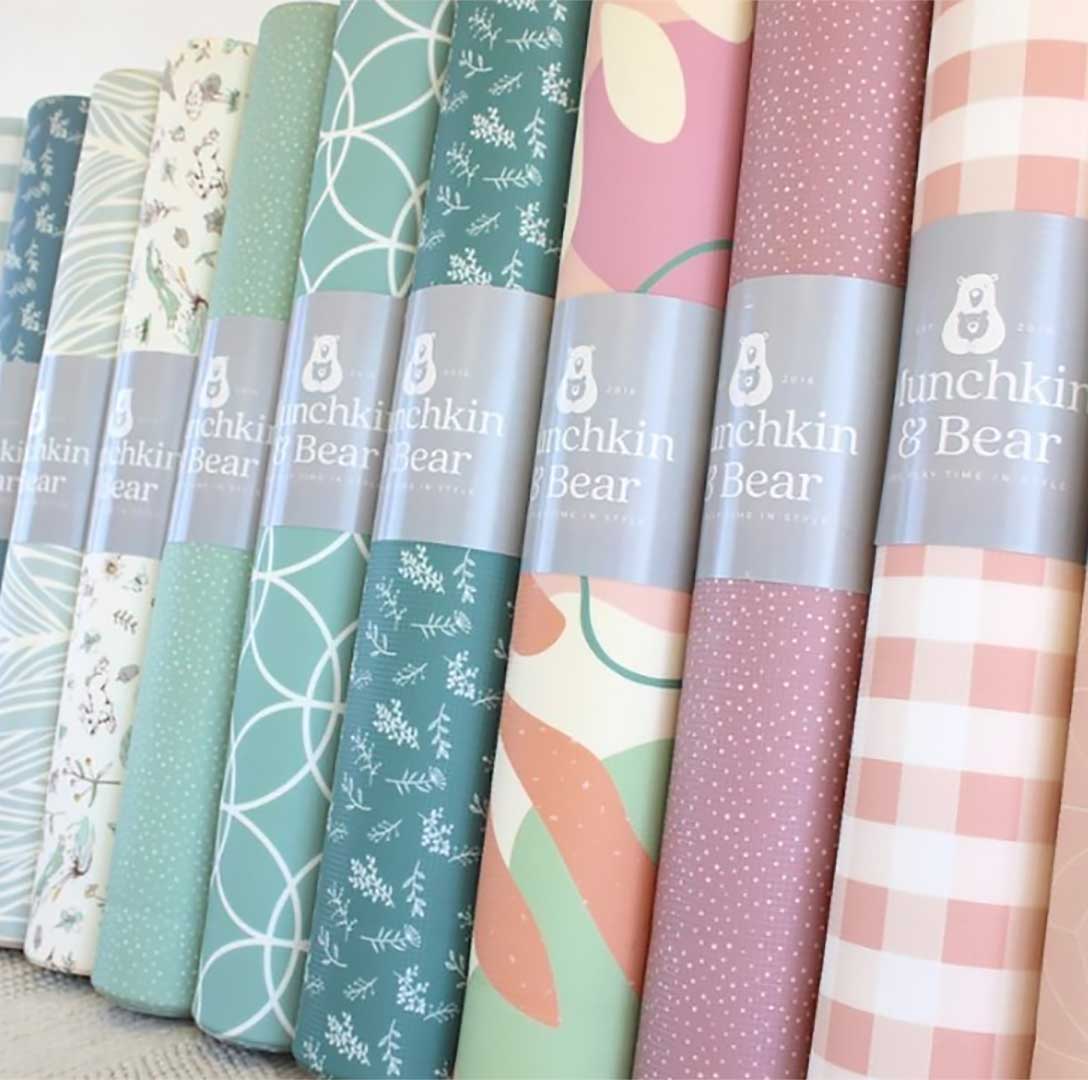 Munchkin and Bear have created play mats that are as practical as they are aesthetically pleasing. Made from non-toxic, sustainable materials, these play mats provide a safe and comfortable space for your little one to explore and play. With their modern designs and easy-to-clean surfaces, Munchkin and Bear play mats effortlessly blend into any home decor while keeping your baby engaged and protected.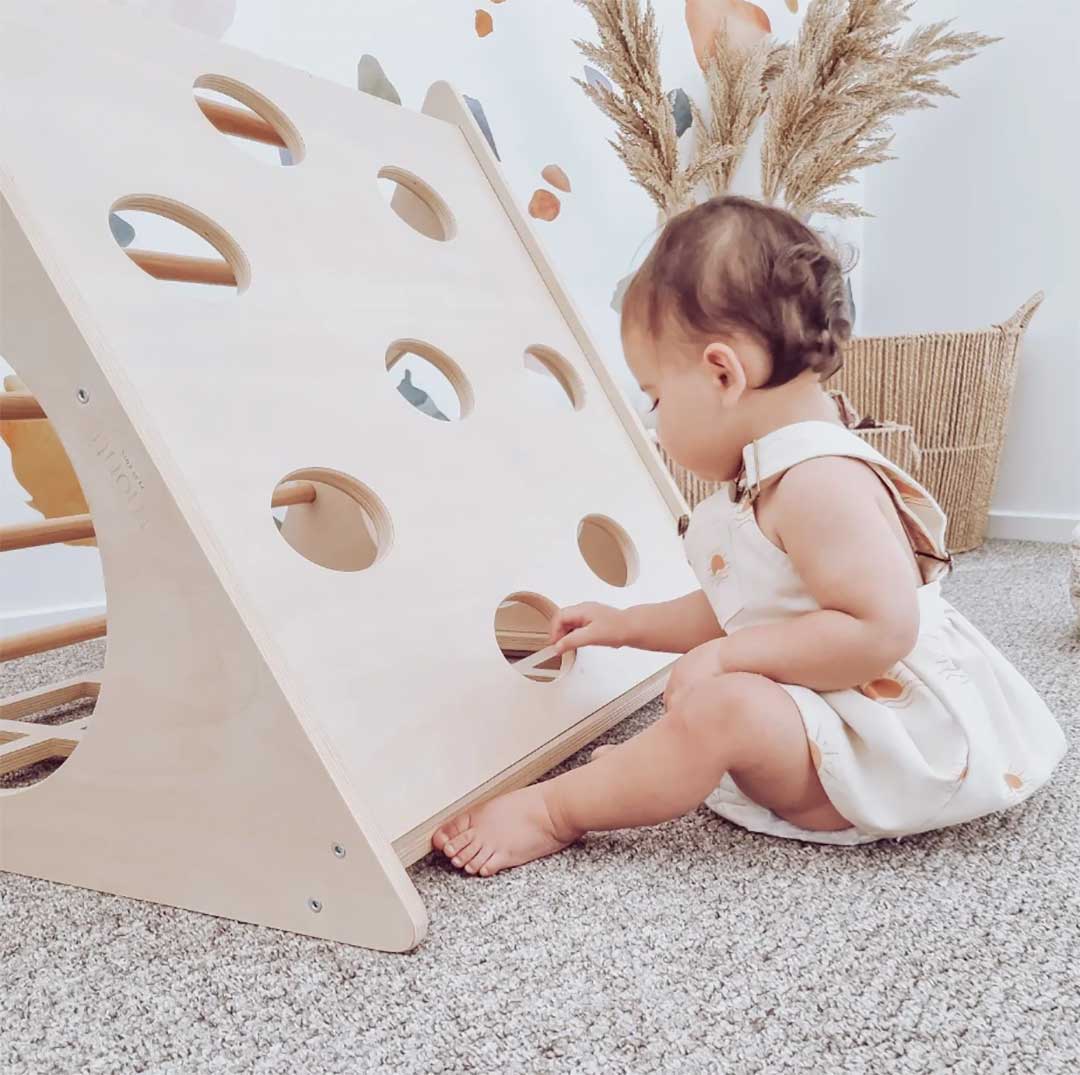 Montiplay Kids offers a range of indoor gym equipment, designed to stimulate your baby's senses and support their development. These beautifully crafted wooden gyms provide a safe and engaging environment for your little explorer. With features like hanging toys, mirrors, and tactile elements, Montiplay Kids indoor gyms encourage motor skills, hand-eye coordination, and cognitive development in a playful and interactive way.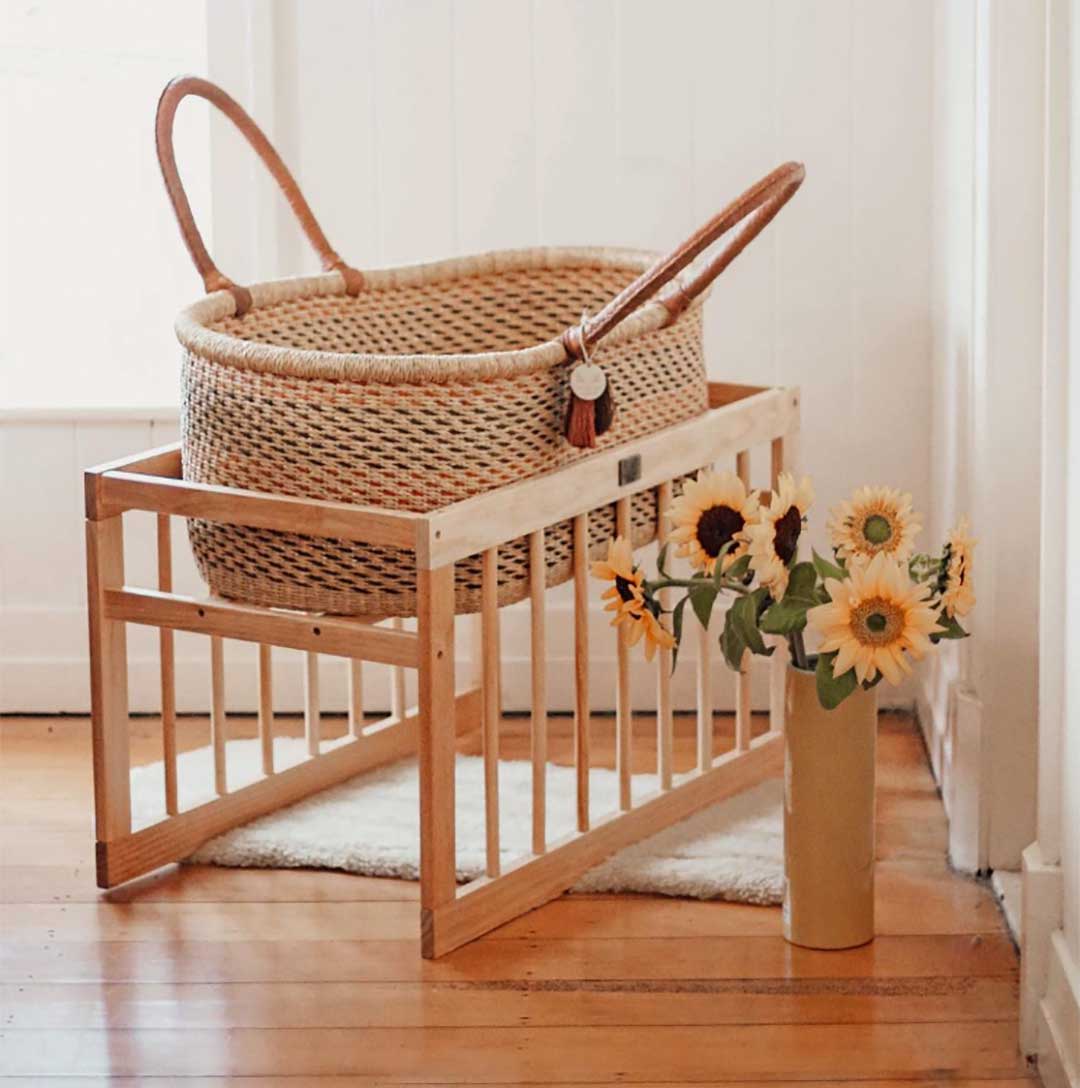 The Young Folk Collective presents exquisite handwoven Moses baskets that are both functional and stylish. Made from natural, eco-friendly materials, these baskets provide a cosy and safe sleeping space for your newborn. The intricate craftsmanship and attention to detail make each Moses basket a unique piece of art. The Young Folk Collective offers a selection of beautiful designs that will enhance your baby's nursery while providing a comfortable and secure resting place.
Got another Queensland brand we've missed? Share it with us below!
---
Related Stories
Why is my baby crying?
Baby Led Weaning – what is it, and is it right for my baby?
Our FAVOURITE pregnancy and baby gear for 2022
---