The holiday park has always been a quintessential part of an Australian childhood. A place bursting with memories of adventures with new friends, ice cream dripping down chins and fun, family holidays.
Holiday parks have always done well, but in recent years they have become even more popular due to overseas travel being restricted. One such park experiencing an increase in business is BIG4 Gold Coast Holiday Park at Helensvale, Gold Coast.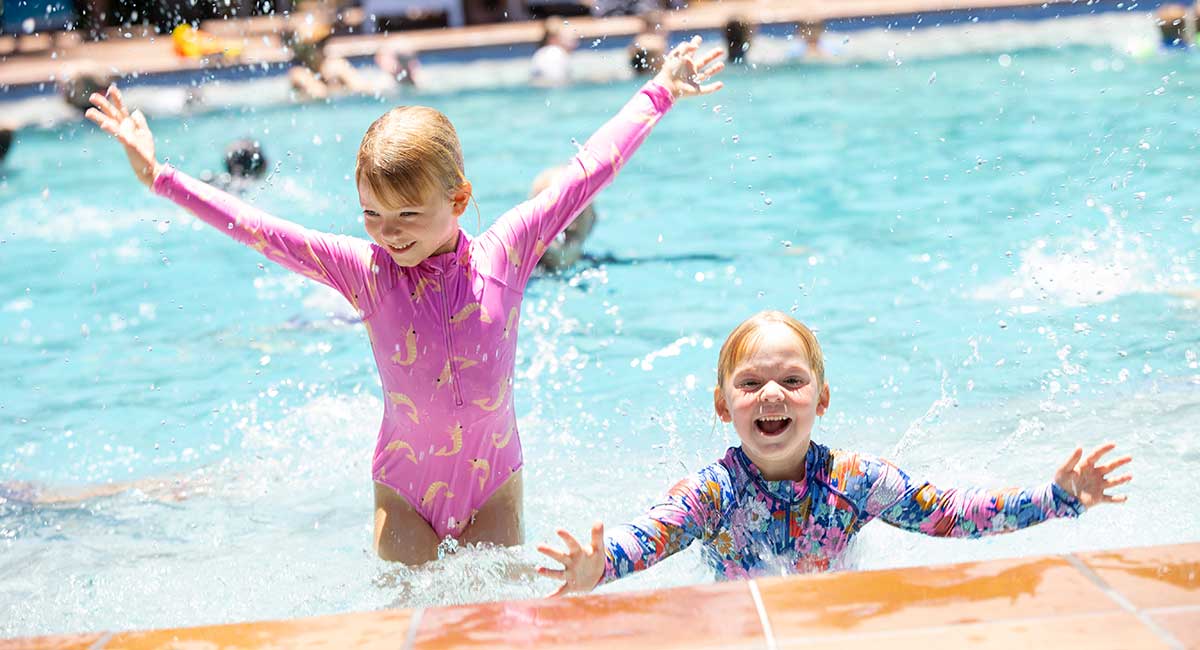 The history of BIG4 Gold Coast
When BIG4 Gold Coast Holiday Park changed hands in 2010, it was a small caravan park made up of mostly residential sites, a handful of camping sites and a motel. BIG4 Gold Coast Holiday Park general manager Andrew Hewitt says back then the holiday park struggled to be fully booked, even at Christmas time.
However, the park has gradually transformed. Today it is a shining example of what the modern holiday park can be, brimming with everything today's families want on their holiday.
"The owners added multiple areas of beautiful cabins, updated all the rooms, ripped out the old pool and put in a huge pool and water park," Hewitt says.
"They also built an activity centre, a lovely café, added a fabulous off-leash dog park, and built a separate terrace to accommodate dining with pets too."
Starting with just 10 cabins, some sites and the motel, BIG4 Gold Coast Holiday Park now boasts 29 upgraded motel rooms, 62 new cabins consisting of villas, terraces and three-bedroom deluxe cabins, camping and caravan sites, and the first-class facilities to go with it.
"As the park has grown, the passionate owners have significantly invested back into the property," Hewitt says.
This is evident in 'wow-factor' additions, such as the stunning tropical fish tanks built into the camp kitchens and amenities.
"When the owners built the camp kitchens, they didn't just build a basic service, they provided guests with the luxury of a resort, whilst keeping the magic of a holiday park," he says.

Why are families returning to the holiday park?
When planning a family holiday you want that perfect combination — every interest catered for; some downtime for Mum and Dad; plenty of fun and entertainment for everyone; great food; and space to reconnect as a family and make memories together.
"Holiday parks are fantastic!" Hewitt says.
He says the holiday park is where families go to have an immense amount of fun; where kids can run around and burn off steam, where families can meet new friends and create magical memories.
"That's what we believe in, and that's what we love. We don't ever want to lose our roots as a holiday park. However, we want to show the world what the modern holiday park has become. We are putting the holiday back in 'holiday park' by delivering 'magic in every stay'," he says.
With accommodation and activity options for every type of family, BIG4 Gold Coast Holiday Park has created a truly unique and special place where precious memories will be made.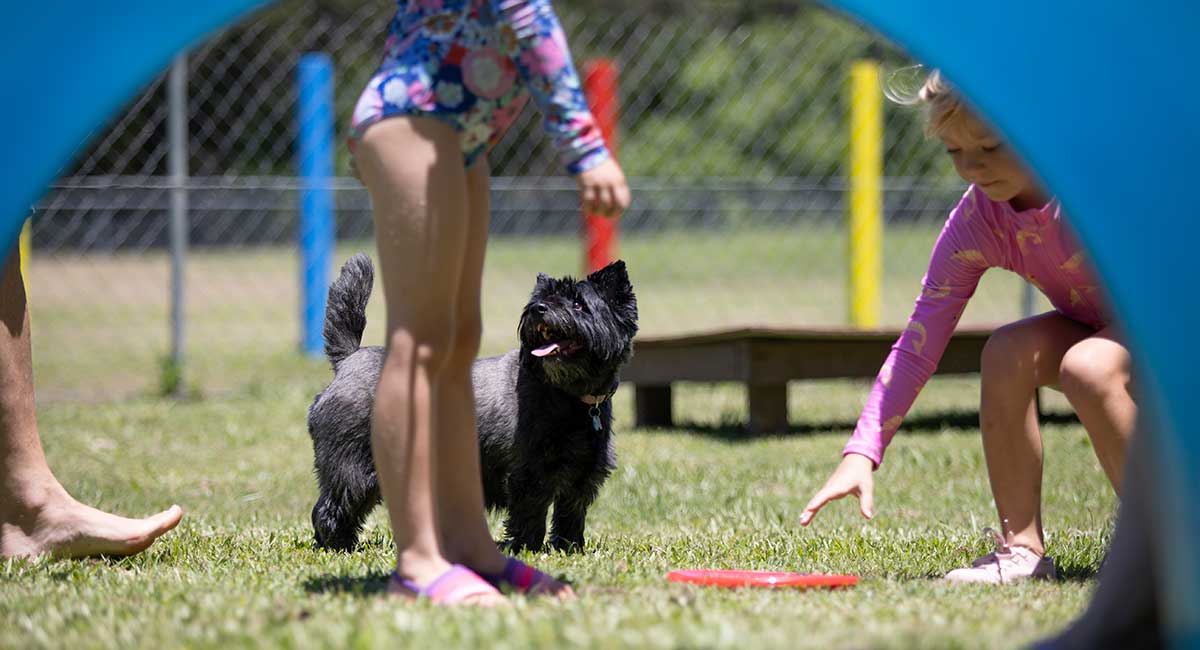 Time together at a holiday park is magical
Strolling through BIG4 Gold Coast Holiday Park, it's clear that magical holiday vibe is everywhere. Kids ride scooters on the park streets, families have a camp fire, people are fishing in the creek, couples play with their fur babies at the dog park. These archetypal elements are perfectly blended with an impressive multimillion-dollar water park complex — the largest outside of a theme park in Southern hemisphere — a modern café with barista coffee, luxurious amenities, QR Code ordering and more.
Many have said it was coronavirus and Australians' inability to travel internationally that sparked the revival of holiday parks, but Hewitt disagrees.
"Holiday parks were on the cusp of breaking out, COVID-19 was just a catalyst," he says.
"COVID-19 didn't just suddenly make holiday parks go 'boom'. It would have happened anyway because genuine owners — such as the ones of BIG4 Gold Coast Holiday Park — have had the experience, passion and care to innovate and grow their parks and facilities over the years."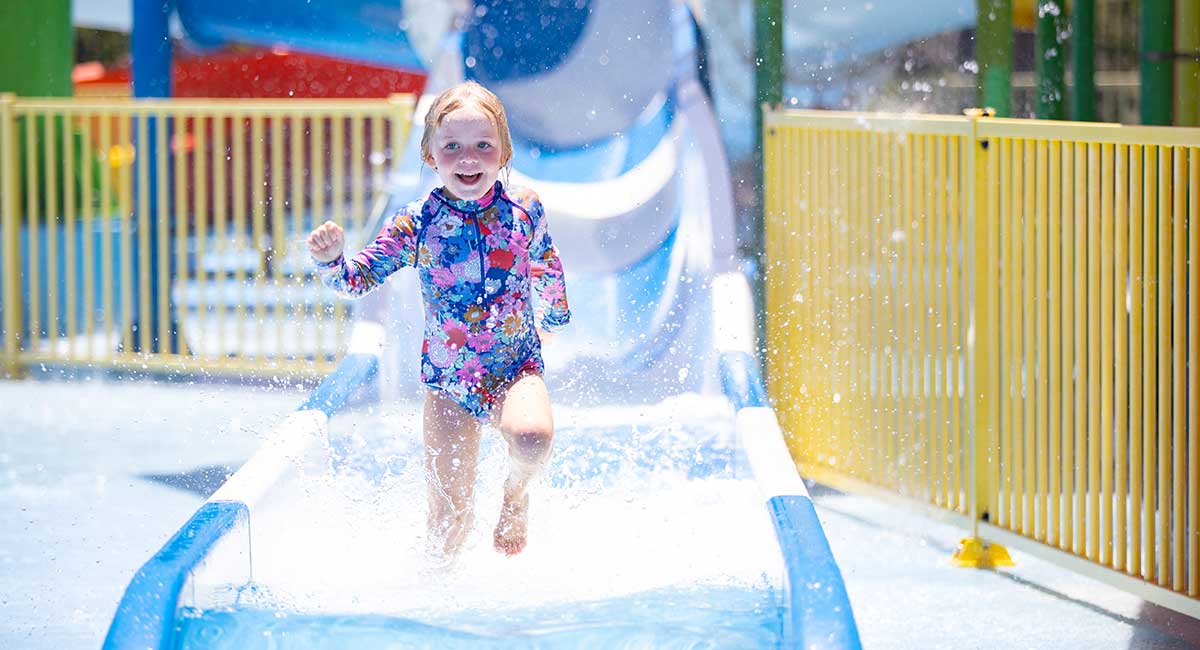 Fun for everyone
One thing the holiday park has always offered is copious amounts of fun … and that certainly remains the focus of the holiday park of the 2020s.
"We have outdoor games at the back of the park, such as bocce, a half-size basketball court, frisbee golf, and a saltwater creek for fishing and kayaking," Hewitt says.
"Plus, we have an ever-growing activities schedule for small and big kids — kids club, games zone, cocktail and wine tasting, movie nights … and more!"
When Kids on the Coast-Kids in the City visited recently there was no disappointment. The free activities were on every day for the kids to enjoy, and there was something to appeal to all ages. The waterpark was perfect with its slides for every age group. Very little ones are well catered for too, with plenty of splash and play activities.
A big plus at BIG4 Gold Coast Holiday Park is the dog-friendly Nibbles Terrace, which is positioned right in the middle of everything. This meant the kids could play in the kids club and the adults could sit and enjoy a drink, while still keeping an eye on them.
QR Code ordering is another huge tick from us, as it meant there was no need to leave the table (or dog) to get food and drinks.
There are also plenty of places around the pool and the waterpark to relax; we loved the cabanas!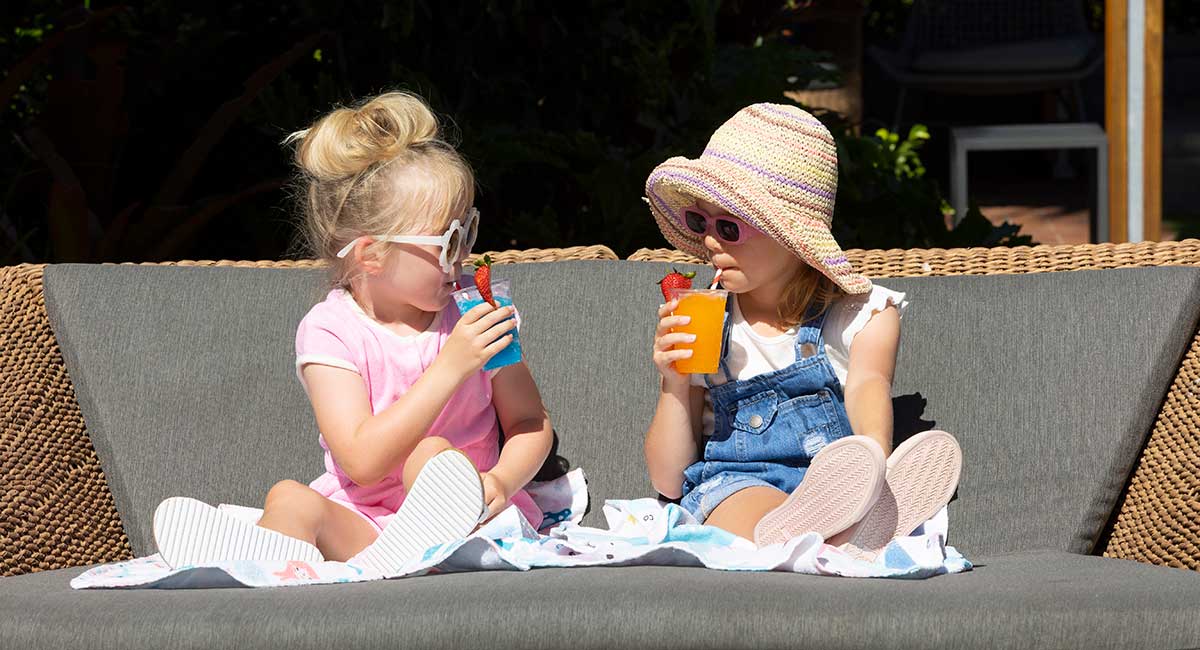 Whether you want to spend hours on the water slides or relax and throw a line in the creek, there is always something to do. There is also plenty of space to do nothing.
Being an all-inclusive park, this burgeoning list of activities caters for all ages and interests too — families, couples, touring retirees.
Ideally located close to the Gold Coast theme parks, beaches and hinterland, this Gold Coast gem also provides a perfect base for enjoying everything that the Gold Coast has to offer.
"And we have only just started… there is so much more to come!" Andy says.
Facilities at BIG4 Gold Coast Holiday Park
Camp kitchen
Laundry
Communal bathrooms
Barbecue areas
Temperature controlled water park
Swimming pool
Spa and kid's wading pool
All-day poolside café
Licensed pool and waterpark
Jumping pillow
Go-kart hire
Activity centre
Action-packed activities schedule for all ages
Bocce
Half-size basketball court
Frisbee golf
Saltwater creek for fishing and kayaking
Ping pong
Games room
Remote control car track
Dog kennel
Dog friendly dining terrace
Accessible friendly – selected cabins and motel rooms, ramp access to most of the park
Find out more about BIG4 Gold Coast Holiday Park at www.goldcoastholidaypark.com.au
---
You may also like…
Family Feasts at Big4 Gold Coast
Family-friendly adventures at BIG4 Breeze Holiday Parks Rainbow Beach