Spring has sprung, and it's time to discover exactly how much the kids have grown since last summer! Don't worry, the new season brings with it oodles of gorgeous baby and kids' gear.  Here are our favourite must-haves for your cart this spring.

Bebe Summer Check Shorts
These gorgeous blue check shorts are from Bebe's stunning Spring/Summer range. This latest Bebe collection is divine, filled with versatile wardrobe favourites. Incorporating classic colour palettes, outstanding quality and prioritising practicality and comfort, the full range is available now at moobaba.
Complete Cleaning Hamper
This complete hamper from My Clean Hamper has everything you need to tackle that spring cleaning. Packed with ethically-sourced, natural cleaning products, including dishwashing liquid, floor cleaner, multipurpose spray, microfibre cloth, toilet gel and much much more, My Clean Hamper offers subscriptions of one, two or three months. They sell single products too! Everything is cruelty-free, 100% vegan and eco-friendly.
From $139 // mycleanhamper.com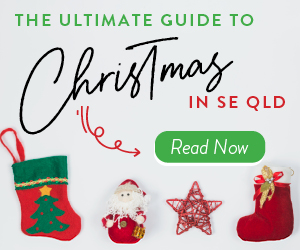 Tickle Me Elmo
Anyone else have cherished childhood memories of Tickle Me Elmo? Well, this chuckle-tastic plushie is revitalised and ready to giggle. The new and improved Ticket Me Elmo includes over 20 Elmo sounds—the more you tickle Elmo's tummy the harder he laughs
and wiggles!
RRP $40 // Available from all good toy stores.
Balance Board with Felt
This balance board from Monti Play Kids is versatile and can help develop balance, improve gross motor skills and posture, strengthen the core and even for various forms of play. It can also be used for creative and imaginative play, as well as for exercise. It's ideal for active toddlers and children to release their energy.
$130 // montiplaykids.com.au
Main Squeeze Sunsuit
This full coverage UPF50+ sunsuit means less time worrying about the sun and more time having fun with your minis. Features full coverage from neck to ankles to wrist and with a high neckline, single full-length zipper, chlorine resistant fabric, fast drying, breathable and lightweight, designed for maximum comfort, fit and movement, 4-way stretch and colour sealed.
Made using 80% Repreve recycled material, created from recycled plastic bottles.
$60 // pipiswimwear.com.au
The Reading Tower
Help your early reader develop reading fluency with The Reading Tower. Includes instructions to play four fun games using decodable words on wooden Jenga blocks. Choose from eight different word lists to suit your child's reading ability.
RRP $34.95 plus postage // thereadingvillage.com.au
The Re-Play brand is rapidly becoming a household name in Australia. Their range of toddler and children's tableware is sturdy and comes in a rainbow of colours to mix and match.
Re-Play was founded on the belief that mealtime is family time. Family owned and operated for over 25 years, Re-Play offers affordable, durable, and sustainable products—ensuring you spend less time worrying about mealtime and more time enjoying family time. The entire range is available at Coastal Kidswear now!
From $4.95 // coastalkidswear.com.au/collections/replay
Suitable for ages six months to 3 years old (or up to 15kg), this super-cute mini chair is perfect for the beach, picnics, campsites, backyard barbecues, and just chilling out at home. Its built-in, adjustable harness keeps kids safely secure, whilst the storage pocket makes the perfect mini home for a baby's book, bib or matching IZIMINI hat.
Moreover, the IZIMINI Baby Chair has highchair adaptability, which means it is perfect for your little one to sit and eat.
$85 // izimini.com
This ingenious hooded towel and short set is sure to become a beach essential this summer. Oversized for a fuss-free change, kids can play after a swim without being weighed down by a towel.
The hooded top is double-lined for warmth, and the shorts have a thick waistband and drawstring for comfort and functionality. Our favourite feature has to be the sand-free kangaroo pocket made from mesh material—so treasures stay safe, and the sand falls straight through. Available in two fabric options: lightweight, quick-drying waffle; and soft, absorbent Terry towel. For 18 months to 8 years.
$77.97 // rugupbeachco.com.au
This beautifully illustrated book takes kids through a typical day with Charlie as they learn about the five key ingredients to do each day to be happy and prosperous: sleep, water, rainbow food, outdoor play, and kindness to the planet. Each page explains to kids (and parents!) how to effortlessly introduce them into each day. This forward-thinking book is the launchpad into the wider
Keen Kids healthy living program created by Sunshine Coast GP Dr Alexandra Bernhardi. $19.80 //