Kingswim are the specialists in teaching kids to swim. They've been doing it for over 30 years, and have delivered more than 18 million lessons across 20 centres in QLD, VIC, NSW and ACT.
They teach tiny tots from 12 weeks old, right through to big kids who are our graduate level swimmers.
Everything at Kingswim is done with families in mind.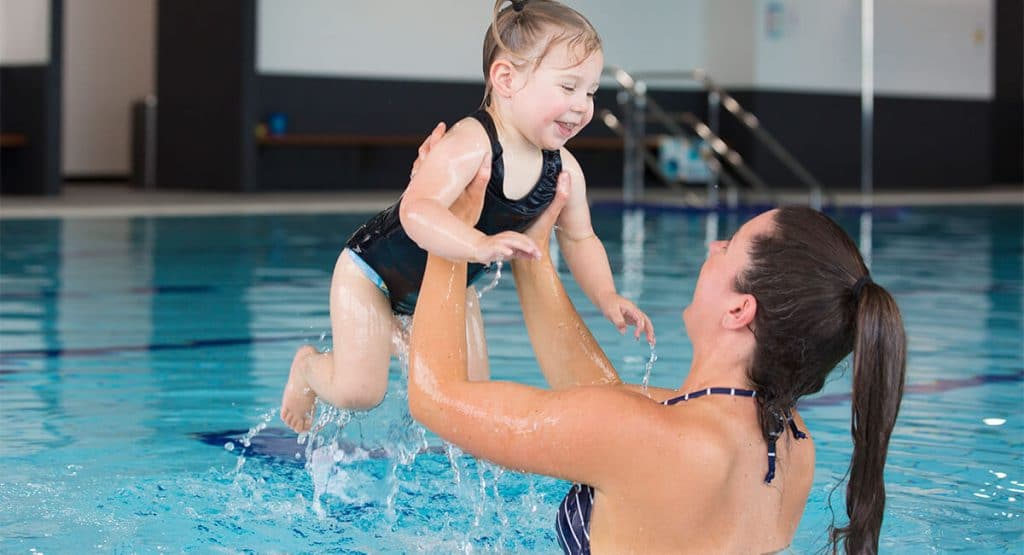 Free introductory lesson – it's important to test the water before jumping straight in. They offer every child a free introductory lesson so that they can properly determine the correct level for your little one and you can make sure we are the right fit for you.
Flexible program – you can start anytime – not just at the beginning of a term. With easy pay by the month pricing, there are no lock in contracts.
Make-ups when you need – they know that sometimes little ones are unwell and flexibility is needed. If you are unable to make a lesson, notify them beforehand and they'll gladly reschedule a make-up class for another convenient time.
Progression based on ability – they give regular feedback and reviews to make sure all children can learn and progress at their own pace. This includes moving children up to the next level based on when they are ready, not just based on age or when a term break happens.
Family friendly environment – you'll find purpose built learning areas such as graded pool depths and lane lengths. To keep kids and babies comfortable, they have a constant water temperature of between 32-33 degrees. Which means even on gloomy winter days, it's always a nice day for a swim! As well, they have immaculate water quality, with two levels of water filtration, being UV light and chlorination.
High quality programs – the programs are Swim Australia registered, and all of the teachers hold nationally recognised qualifications. So along with decades of experience, you can be assured that the programs are up to date, relevant and accredited.
Focus on safety – they are committed to providing a safe learning and working environment. All team members are trained in CPR and have Safeguarding Children & Young People certification. Supervisors are trained in Level 2 First Aid, Emergency Response and Pool Supervision. Also, the recruitment processes includes mandatory Police and Working with Children checks.
Year round swimming – they recommend regular weekly lessons. As the old saying goes, practice makes perfect! Children will always benefit more from learning in a regular and continuous way. Because of this, Kingswim operates all year round with lessons available throughout the week and on weekends offering great flexibility for parents. They do close on Public Holidays, for three weeks during December / Jan and for one week during each School Holiday period.
Multi child discount – if you have three or more children from the same family enrolled in the program, they willl discount the fees for the third child by 50%. Have a large family? No worries! They will also extend the discount for any additional children after the third.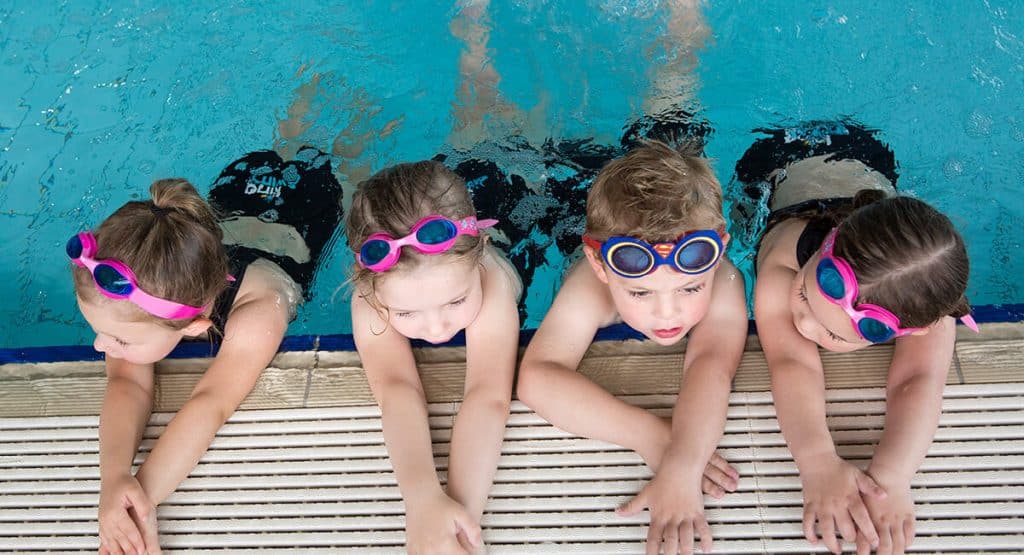 They've helped a lot of families in their time. So they know all the little things we can do to help make learning the essential life skill of swimming an enjoyable and meaningful experience for parents and kids alike. Whether it's noticing the 'first time flusters' and providing some gentle assurance, helping poor Mum carry a few things, as she struggles with not being an eight legged octopus, or knowing when a particular child needs a little extra attention, they've got you!
It's the little things they do both in and out of the water that make all the difference.
Find out more and book your free introductory lesson at kingswim.com.au
CONTACT DETAILS
PHONE: 1300 054 647
EMAIL:
WEBSITE: https://www.kingswim.com.au/
SOCIALS: Facebook | Instagram
LOCATIONS:
Kingswim Lutwyche Swim School 
461-473 Lutwyche Rd Lutwyche QLD 4030 Brisbane QLD
https://kingswim.com.au/centre/lutwyche/
Kingswim Carindale Swim School 
803 Creek Rd Carindale QLD 4152 Brisbane QLD
https://kingswim.com.au/centre/carindale/
Kingswim Swimming Lessons Robina
2 Santa Maria Court Varsity Lakes QLD 4227 Gold Coast QLD
https://kingswim.com.au/centre/robina/