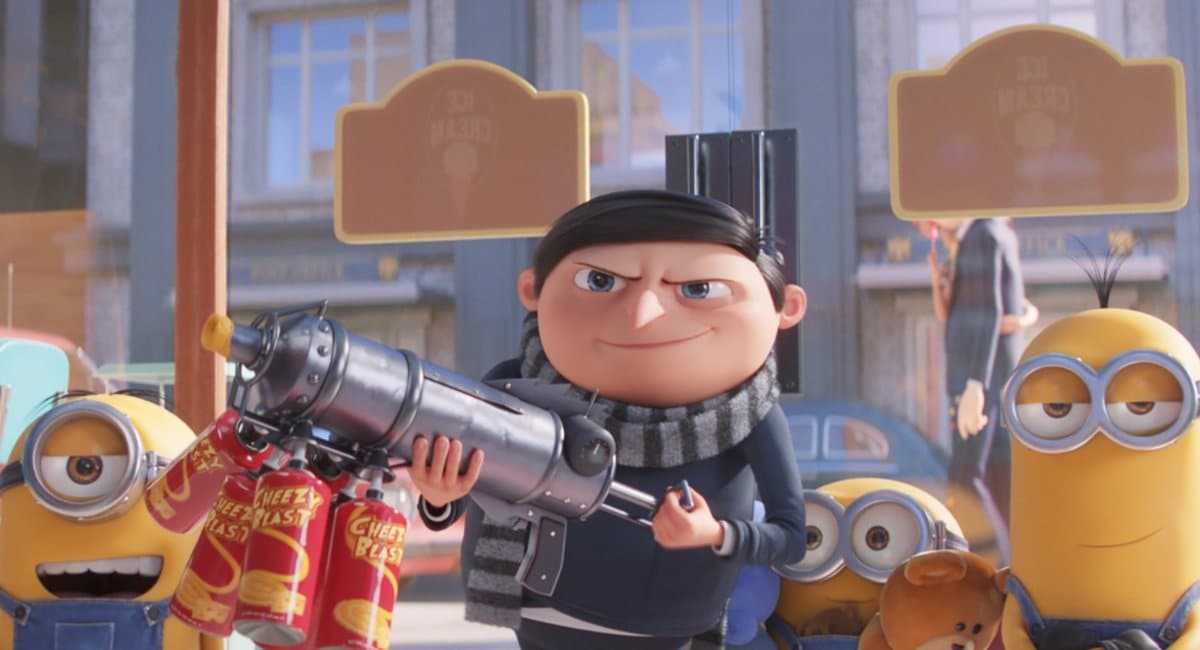 Reviews
'Minions: The Rise of Gru' Movie Review: Supervillains and slapstick
If it feels as though we've been waiting for Minions: The Rise of Gru for a really long time, you're bang on. Initially this animated film was set for release in 2020, but that global pandemic called COVID-19 came and kicked everyone's plans to the kerb. With every new release date, there was a new trailer, so before the lights dim and the curtains pull back I feel I know what to expect from this film.
Minions: The Rise of Gru is billed as Gru's origin story. It's an insight into his early years and those first forays into villainy. For this reason, it feels less like a Minions sequel and more aligned with the original Despicable Me franchise.
That said, there are plenty of hijinks involved in this coming-of-age film, most of which are delivered through Minions slapstick. Farting, blowing raspberries, setting each other on fire, belting each other over the head and the inevitable trail of destruction that follows these yellow, pill-shaped little mites around. One knows what to expect and the team at Illumination knows how to deliver.
Younger audiences may certainly appreciate this humour. However, the art direction and styling of this film is set in San Francisco, United States in the 1970s. This may be appealing to more mature viewers. The inclusion of needle-drops like Linda Rondstadt's 'You're No Good' and The Ramones are also for the benefit of older audience members.
Villainy is Gru's plan all along
We meet Gru (Steve Carell) at the mischievous age of 12. He's already got the trademark hook nose and hunched shoulders. In the same way that I wanted to be a writer in my pre-teens, Gru is adamant his destiny is to be as bad as one can get. He announces in front of his class, "I want to be a supervillain!" Firmly in his sights is membership to the crème de la crème of villainy, the Vicious Six.
Among the members are Belle Bottom (Taraji P. Henson) has a huge afro and boundless evil ambitions, using her medallion chain as a weapon. There's also lobster-handed Jean-Clawed (Jean-Claude Van Damme); Svengeance (Dolph Lundgren), a roller-skating Swede known as ; a levitating nun called Nunchuck (Lucy Lawless); and Stronghold (Danny Trejo), who has enormous bludgeoning metal hands. The sixth member is founder Wild Knuckles (Alan Arkin). He's a craggy old West Coast biker who gets the boot from the clubhouse in spectacular style.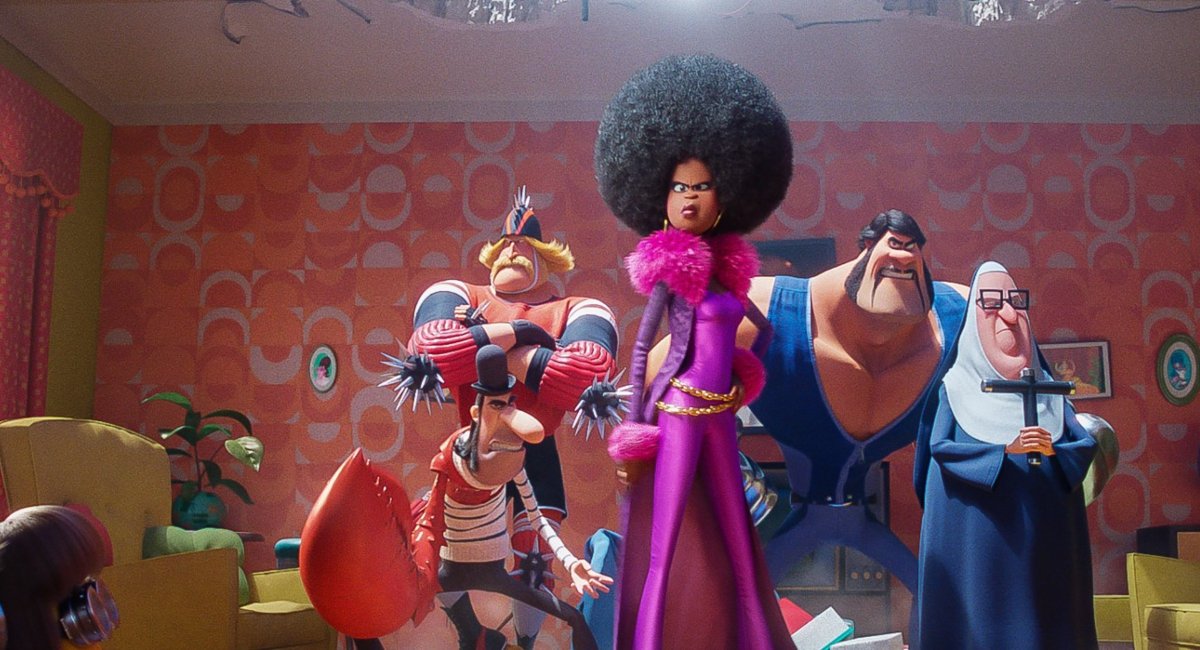 When Gru interviews for the coveted vacancy, he is laughed out of the room for being a child. Naturally, he shows the Six exactly what he's made of and steals the Zodiac Stone from right under their noses. This leads the remaining members to come after him relentlessly.
Isn't this a film about Minions?
What's good about The Rise of Gru is that its' finally revealed how the Minions ended up in Gru's care. While he has a crew of dedicated supporters, 12-year-old Gru is still unsure his daft and clumsy assistants are actually worth his time and effort. Proving the point, there are several scenes throughout the film where the Minions just mess everything up. The stand-out has to be when Gru, Zodiac Stone in hand, gives it to one of the Minions to keep safe who then goes and trades it for a pet rock. I mean, c'mon!
In frustration, Gru decides he's better off without them and from this point the Minions have to demonstrate their worth. You'll have to see for yourself how it all ends.
Overall, Minions: The Rise of Gru is feel-good fun with a dash of bad behaviour. The film will live up to expectation.
Minions: The Rise of Gru hits Australian cinemas from June 23.
Important Classification Information
Rated: PG
Running time: 87 minutes
Genre: Adventure, Animation, Comedy, Crime, Family
Consumer advice: Crude humour, language, peril, violence