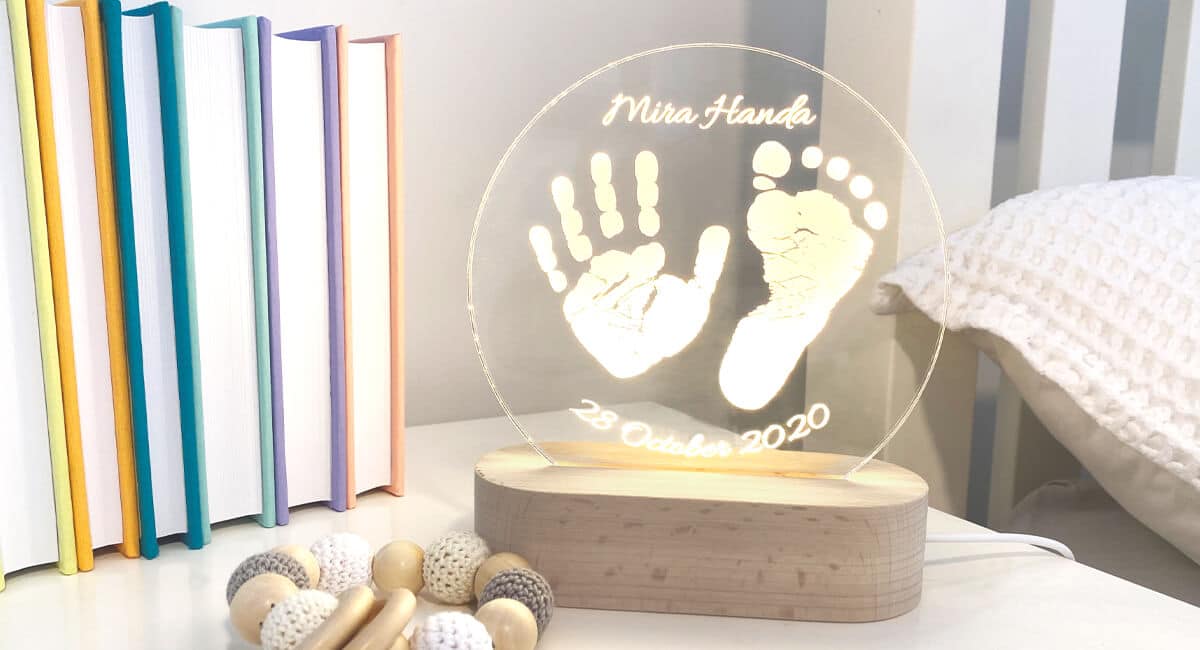 Products
Personalised Baby Nightlight
A beautiful baby keepsake personalised with baby's name, handprints and footprints.
Perfect gifts for newborns and suitable for any age.
Please note: the size of the Acrylic 'circle' is approx 15cm diameter. My Little Keepsake's usually aims to add baby's prints at their actual size (for newborns)
If your baby's prints are too big to fit in this space with name and date of birth, the prints can be reduced in size.
You could also consider just having 1 handprint.
Simply scan in & email your prints. If you don't have prints yet, add an Inkless Print kit to your order.
Make sure you order by end of November if you want them ready to deliver for Christmas!
WEBSITE | FACEBOOK | INSTAGRAM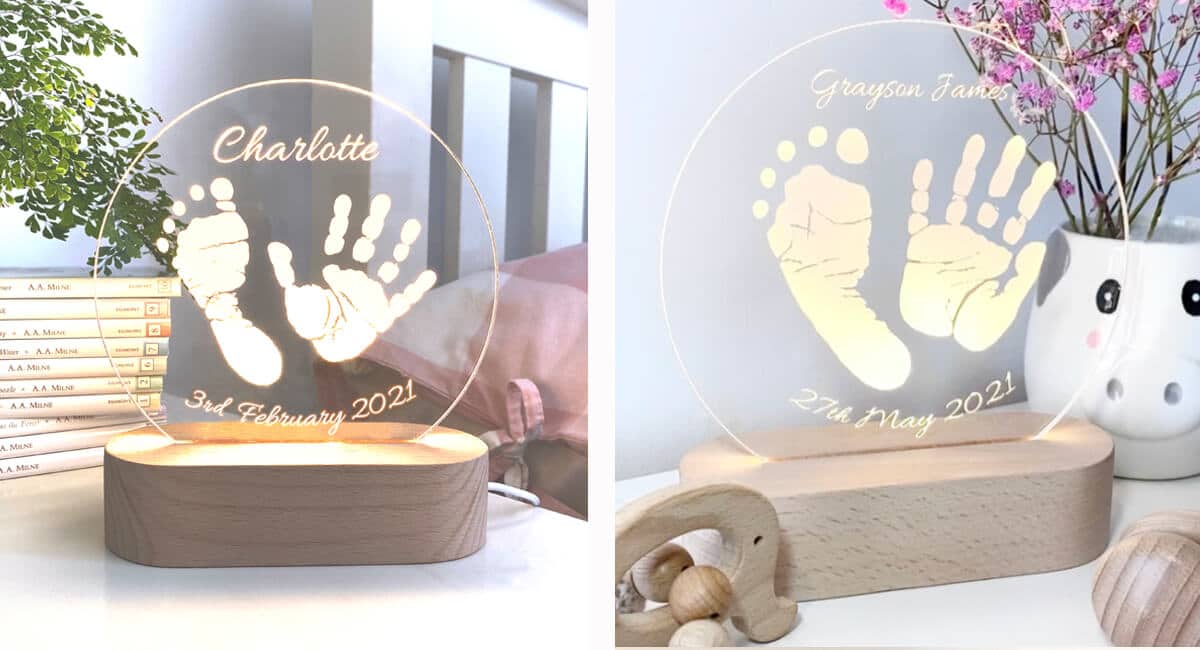 Written by
Tanya Nissen
Tanya is mum to two teenage girls and is the Production Manager for Kids on the Coast/ Kids in the City. She has experience working in the print & digital publishing industry for a number of years with skills in keeping the production schedule organised, social media and website design. When not being taxi-Mum to her girls, Tanya enjoys camping, reading, digital scrapbooking and boating.