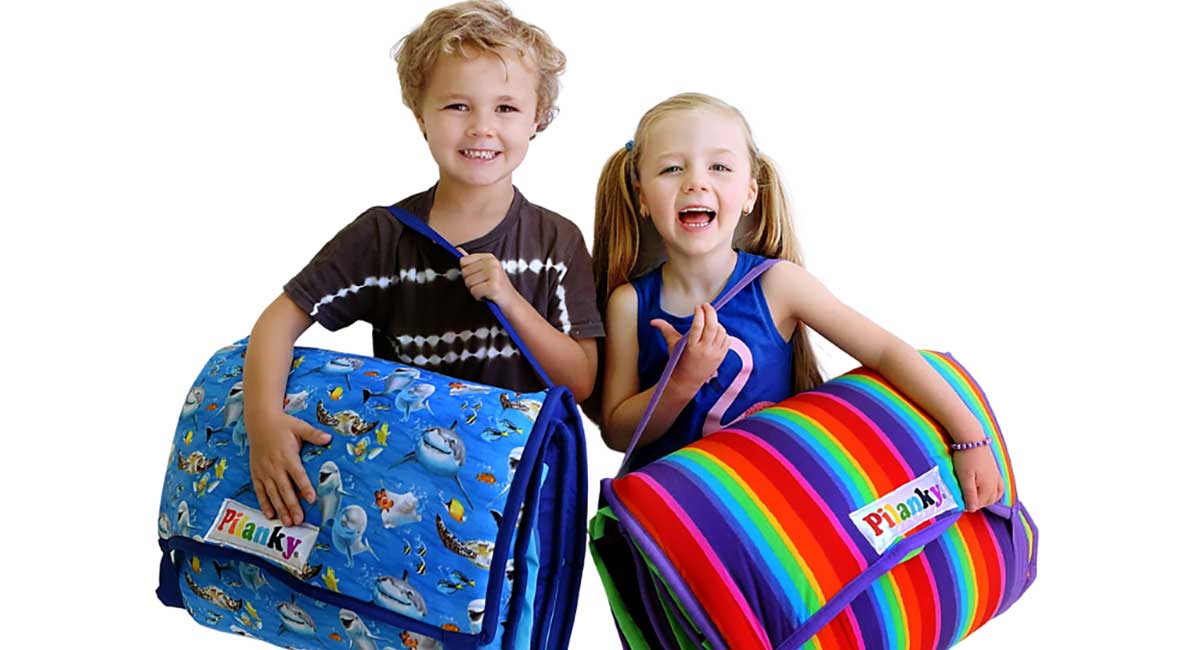 Products
Pilanky all-in-one kid's bed
Need an easy solution to kids bedding?
Designed and made in Australia for kids aged 1 to 6, this gorgeous all-in-one kid's bed is perfect for childcare, travelling, camping and sleepovers. And we LOVE!
With many colourful patterned fabrics to choose from, the Pilanky includes a comfortable mattress, pillow, double-width detachable sheet and blanket.
Practical, comfortable, and 100% washable, personalisation also optional. Free shipping Australia-wide.
From $109.00
Pilanky: Website | Facebook | Instagram
Written by
Angela Sutherland
After spending many years hustling stories on busy editorial desks around the world, Angela is now mum of two little ones and owner/editor at Kids on the Coast / Kids in the City. She is an atrocious cook and loves cutting shapes to 90s dance music.