Sinchies reusable pouches and ziplock bags tick all the boxes!
You can save hundreds of dollars every year by making a Simple Sinchies Swap, you can also feed your kids healthy home-made goodness and know exactly what is in the food and save the environment from all the single use plastics.
"According to the Waste Authority WA, the average student's lunch in Australia generates a total of 3 kg of waste per school year. That means an average primary school of 420 students equates to 1,260kg of waste per year just from lunches."
Simply by using your Sinchies Spout Pouches and Ziplock Bags for snacks, wraps and sandwiches, and litter-free lunchboxes you can make a big difference in the amount of waste of your household.
Sinchies are multiple award winning, designed by mum of two Sam here in Australia and voted number one by Australian mums – what's not to love?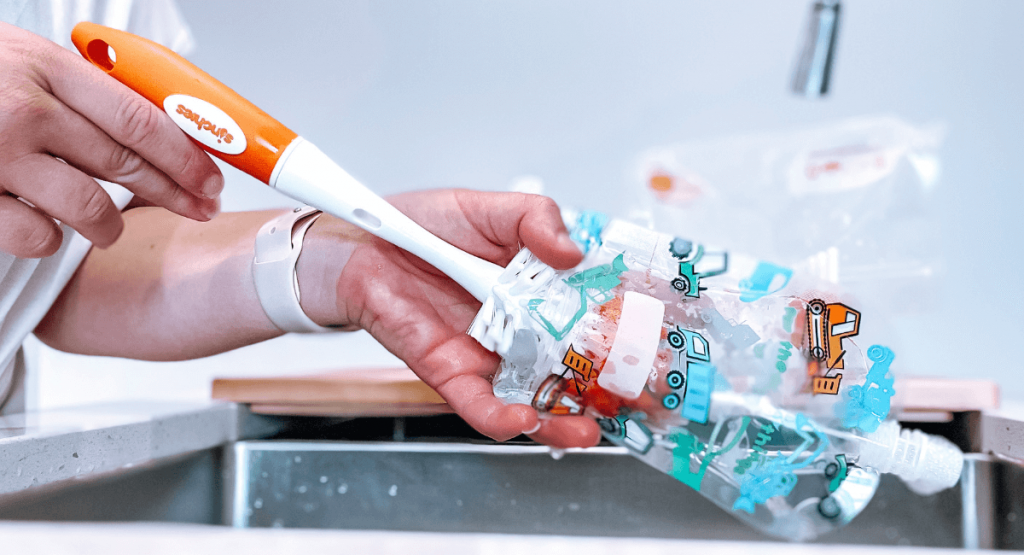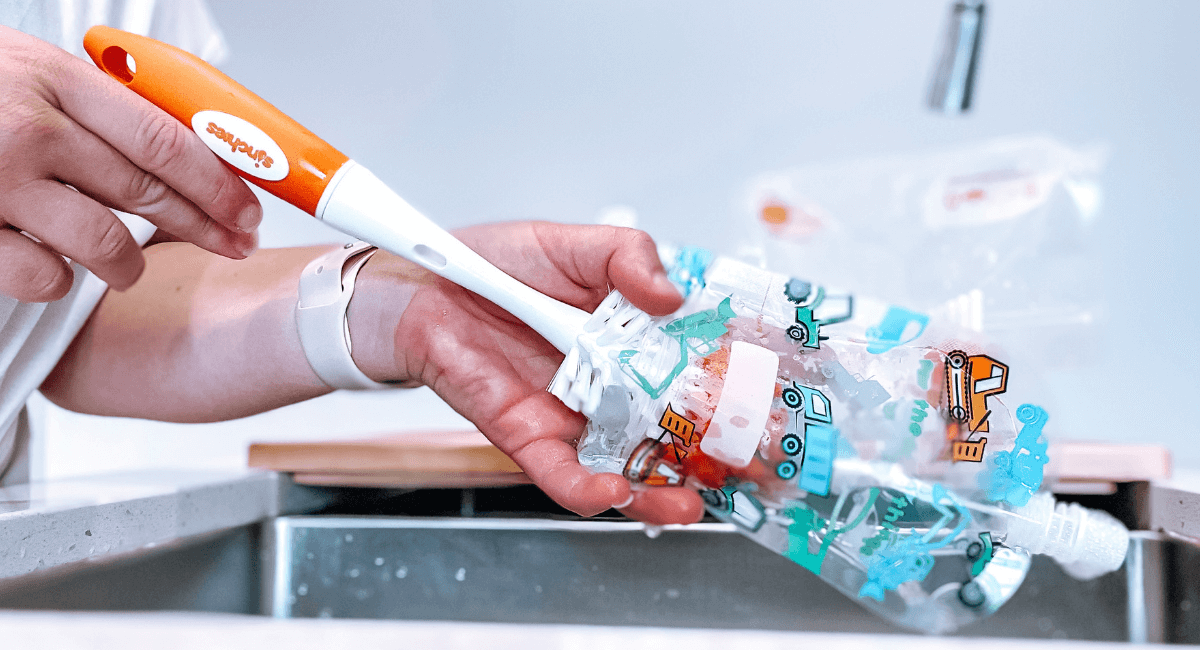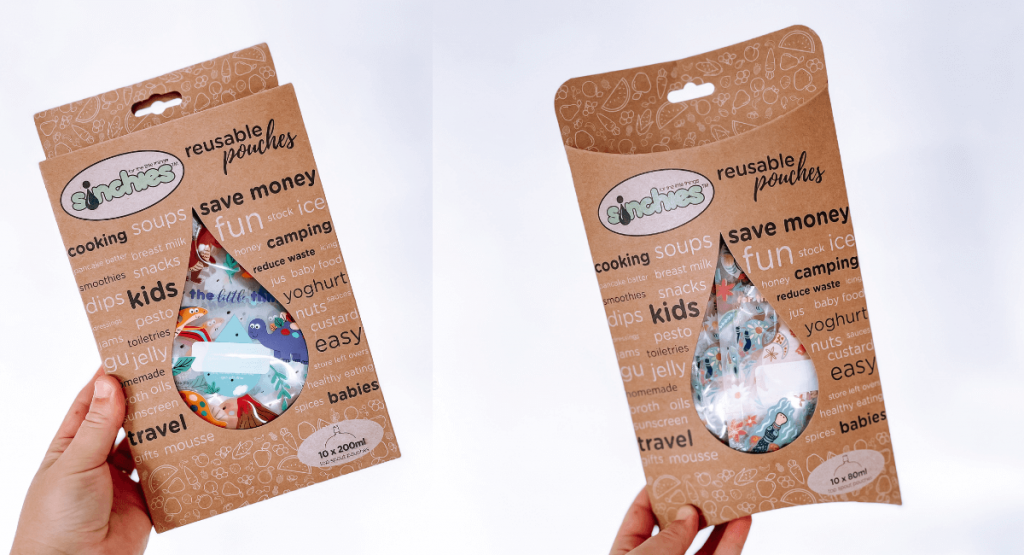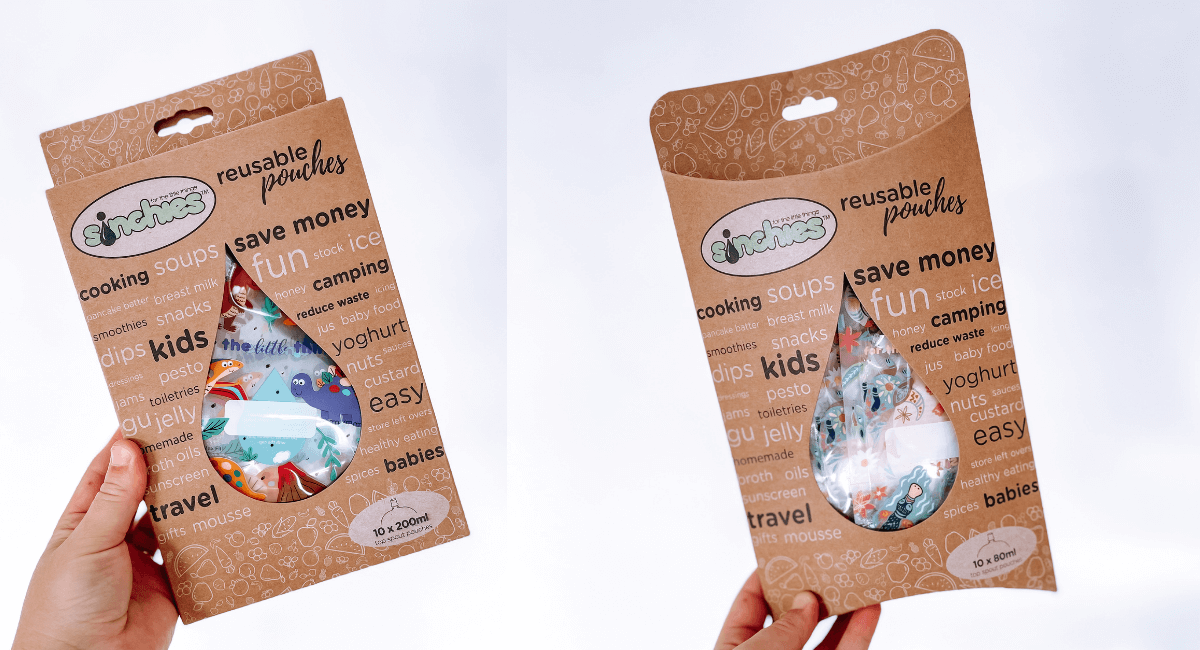 Sinchies offers a versatile system of clear, reusable, eco-friendly, BPA free, plastic pouches and ziplock bags used for storing and serving nutritious liquids, soft foods, sauces and salad dressings without the preservatives and sugars found in most pre-packaged goods. You've got the store bought convenience with healthy homemade goodness on the inside for optimum nutrition – and they can be used time and time again. What's more, the retail price of a spout pouch is less than the throw away ones you buy in store. Our pouches allow you and your children to eat healthy, homemade goodness while on the run, out and about, at work or at school!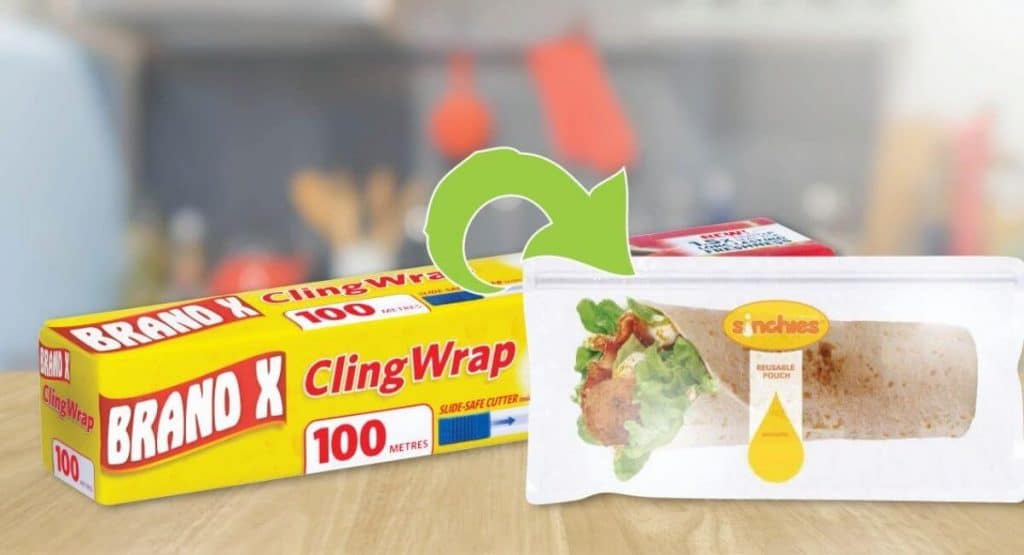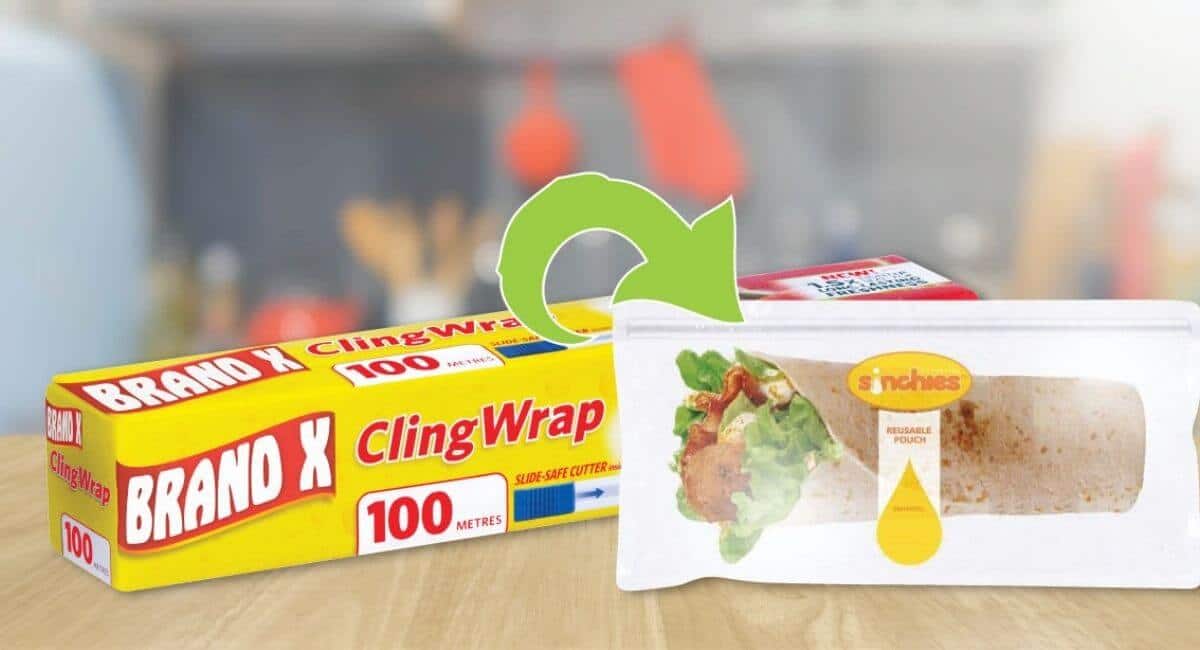 The greatest thing about Sinchies reusable food pouches is that they have so many uses beyond yoghurt and baby food purees. You can use them for storing and serving smoothies, jelly, fruit puree, sauces, soups, dips – the food uses for these are endless!
Sinchies have also provided children with special needs the independence they deserve by allowing the children to feed themselves. Sinchies spout pouches also assist tube and PEG fed patients, patients with dementia, cleft pallet and dental surgery patients to name a few. The versatility of Sinchies is endless – take them camping, on day trips, use them for meal prep (because they take up less room in your freezer and you're not looking for lost lids) or the smaller 80ml ones are perfect on flights with the liquid restrictions.
Click here to find out how you can save over *$1000 a year by making the Sinchies swap
Social Media links