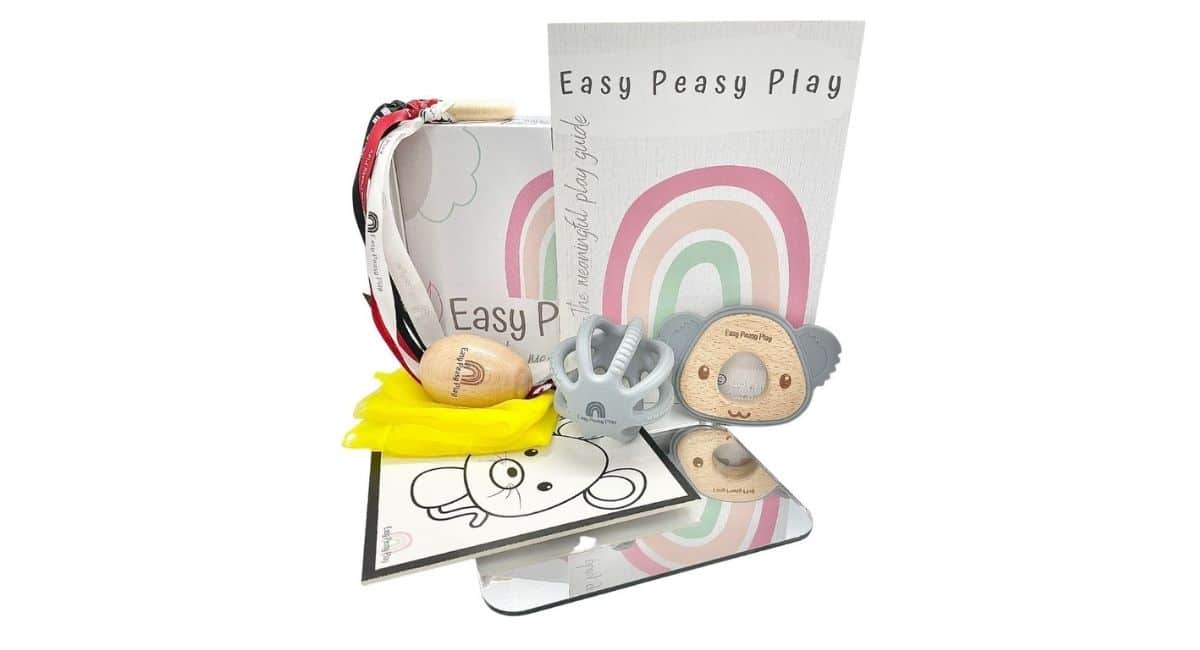 Products
The Meaningful Play Box
Time spent playing with your baby, is never wasted!
Playing with your baby offers an ideal opportunity for you to fully engage with your little one and to help him or her become the incredible person they were destined to be. From the moment a baby is born, they are learning and become more and more fascinated by what is happening around them.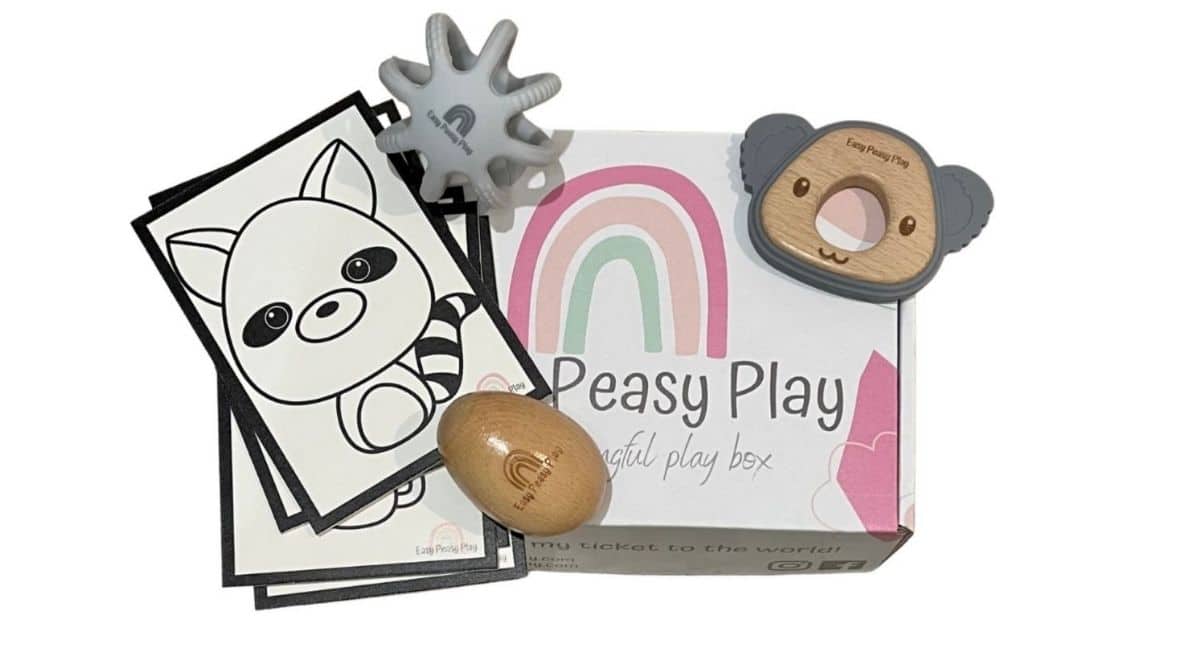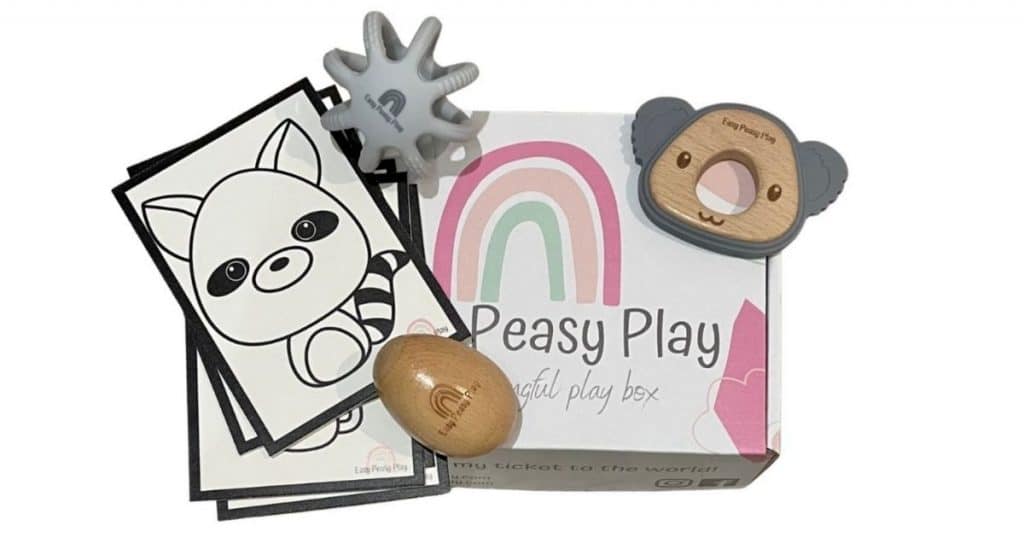 The Easy Peasy Play Meaningful Play box is an exciting creation that will not only support you, but your little one as well, especially through those first couple of months.
Not only are you piloting a major life change, but you are also doing it on little to no sleep at all. With the growing pressure that comes with being a mum, we often question ourselves.
How can I support bubs development?
How do I play with my baby?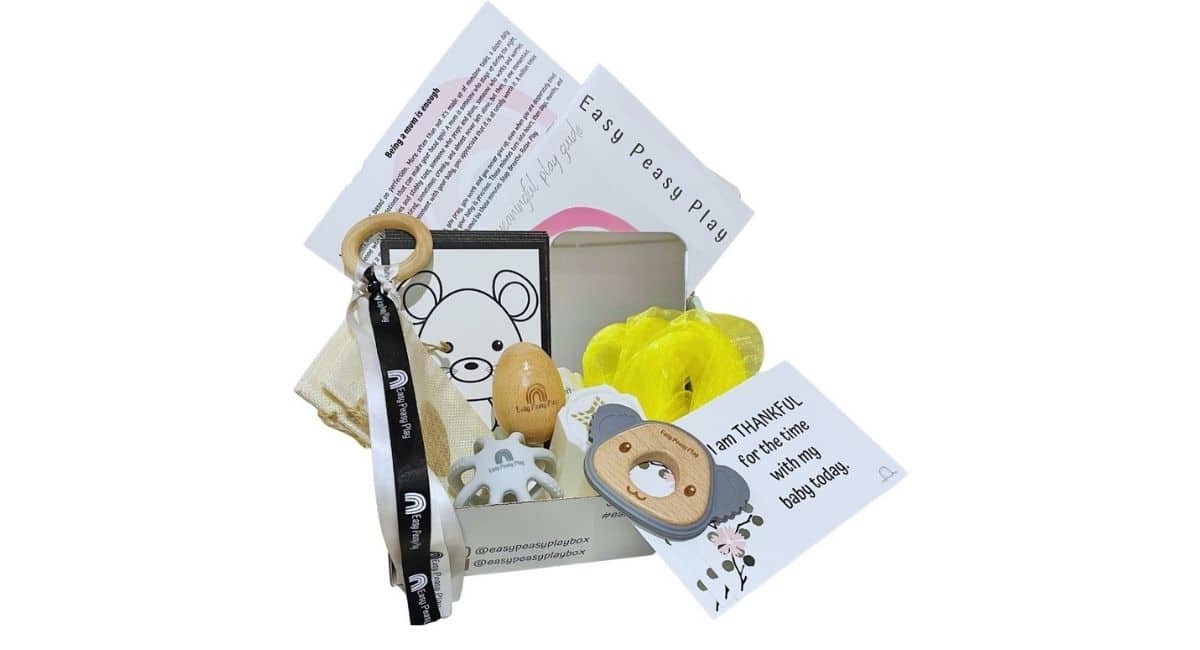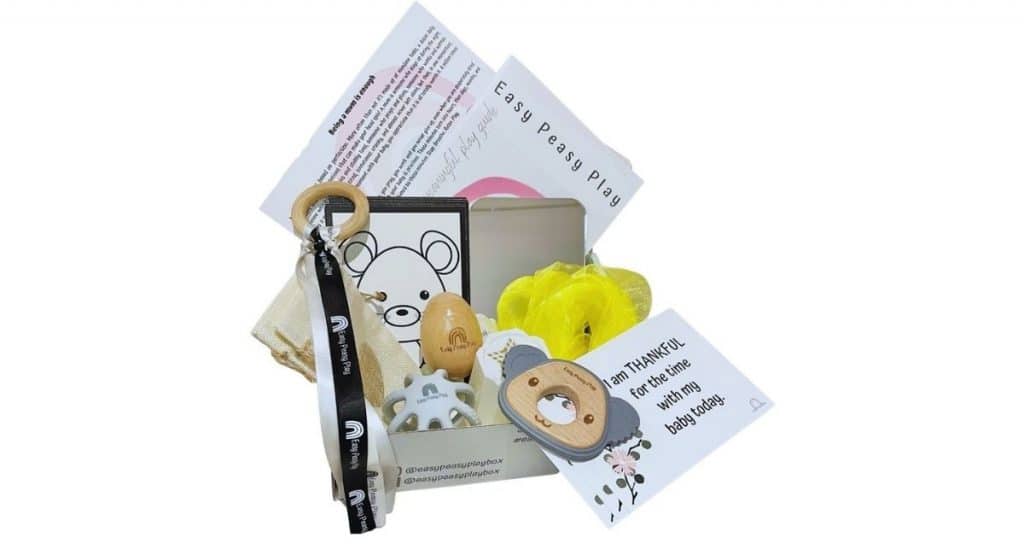 The Meaningful Play Box comes with a play guide filled with heaps of activities, together with all the necessary items for you and your baby to play together.
The play guide carefully explains each activity as well as how each activity supports your baby's development.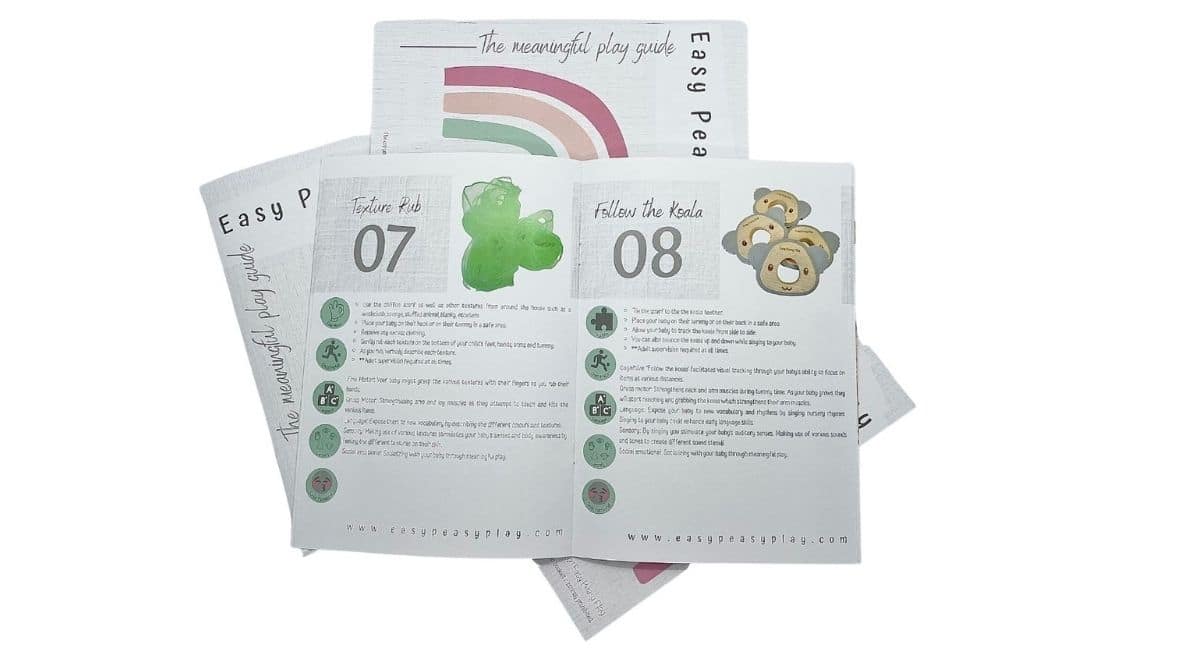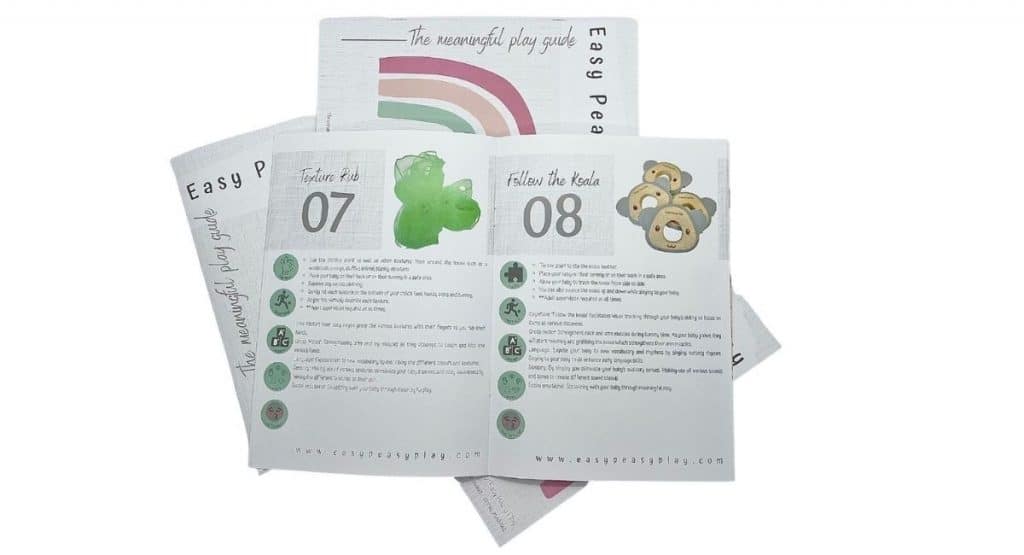 All the activities are developed with your baby's development in mind and are based on the following developmental areas:
cognitive
social, emotional and language development
fine and gross motor skills
May the Easy Peasy Play box transform playtime from ordinary to extraordinary through the art of meaningful play.
Visit Easy Peasy Play's Website, Facebook or Instagram for more information.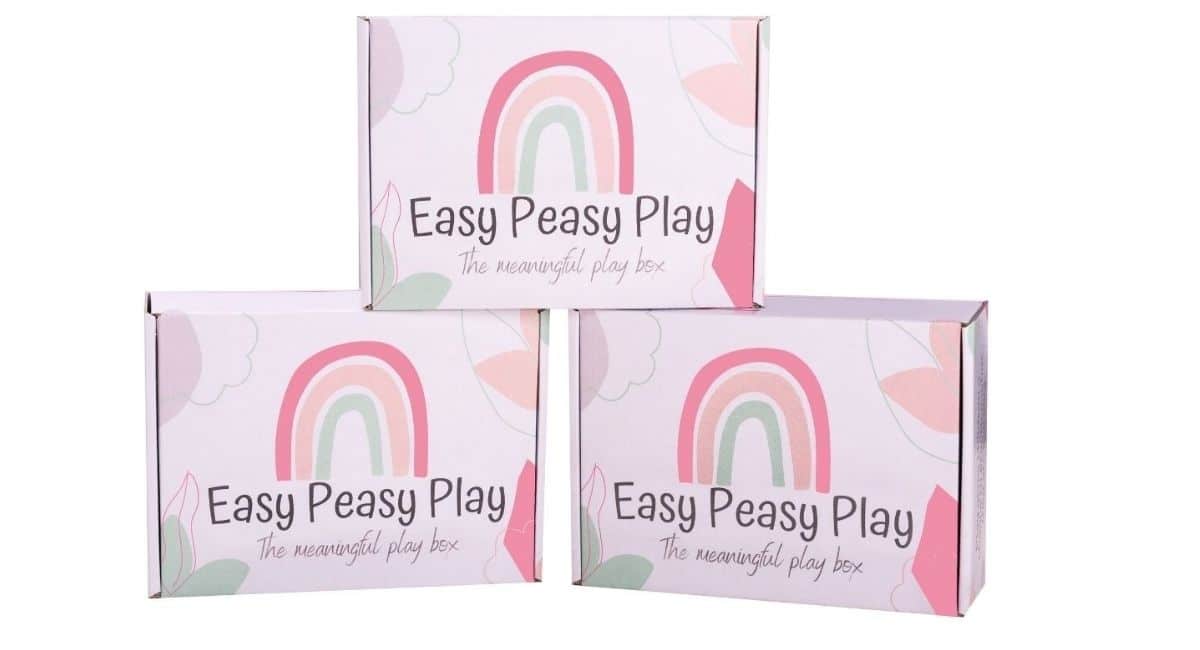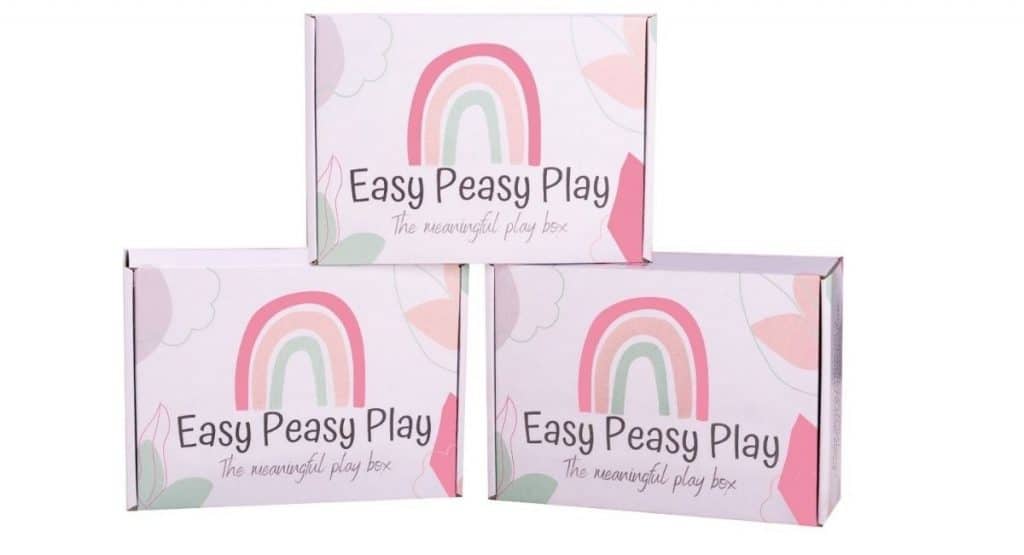 Written by
Tanya Nissen
Tanya is mum to two teenage girls and is the Production Manager for Kids on the Coast/ Kids in the City. She has experience working in the print & digital publishing industry for a number of years with skills in keeping the production schedule organised, social media and website design. When not being taxi-Mum to her girls, Tanya enjoys camping, reading, digital scrapbooking and boating.