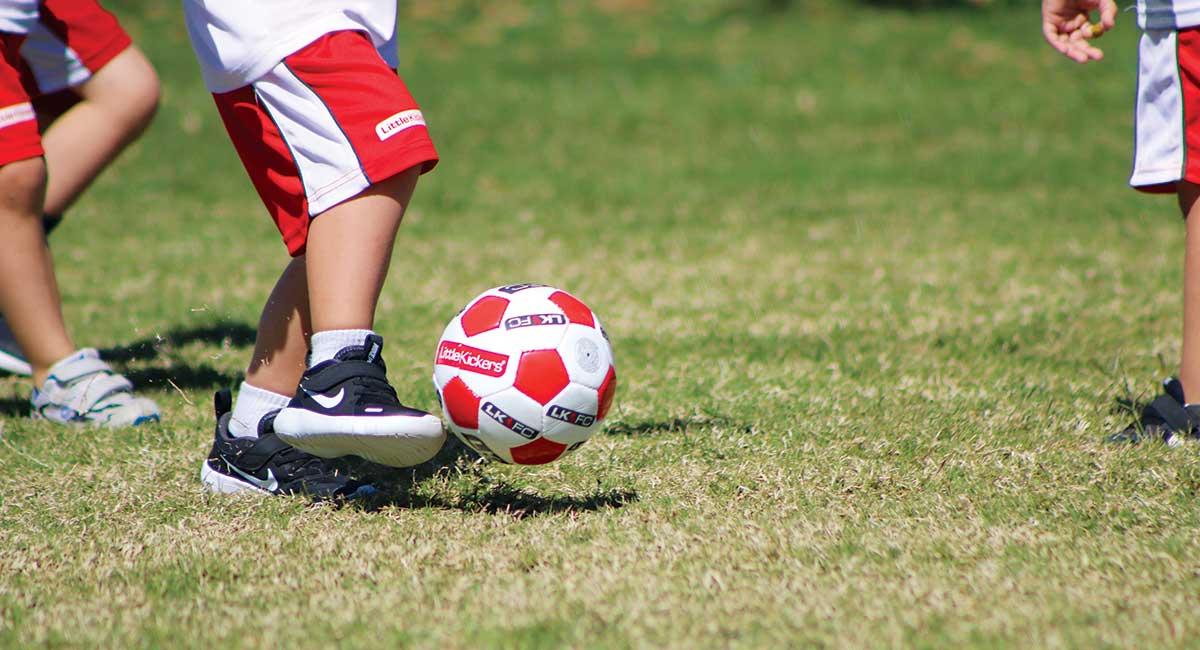 Activities
The preschool sport that's kicking social goals
As the most played sport in Australia, football (soccer) is one the most inclusive and widely available sports for kids today. And with programs starting for children as young as 18 months old, it's a sport that girls and boys can play for their whole lives—from a kick-around at the park through to a range of elite programs.
But, as well as the fitness benefits and it being a fun game to play, this popular sport comes with a plethora of emotional and social benefits too.
1. Dealing with setbacks
"No matter how skilled you are, at some point they are going to lose when playing football," explains Alex Ollier from Little Kickers Sunshine Coast. "Learning how to deal with and overcome setbacks is an important skill. This also shows a child the value of learning from their mistakes."
2. Teamwork and cooperation
No football team can function without cooperation. "Coaches will also teach respect, teamwork and patience, so playing in a group will increase their social awareness," says Alex. "Because they are part of a group that motivates and supports each other, they also learn empathy for others, and learn to care about the well-being of their peers and friends.
3. Making friends
"Playing a sport is an indirect way of connecting with other children with a similar interest," says Alex. "And playing together in a fun and friendly environment, kids feel more open to communicating and interacting—building vital social skills."
4. Discipline and leadership
Football teaches discipline in several forms, Alex explains. "The game is subject to rules you must follow, plus there is the discipline that comes from group training, commitment to a team and listening to instructions."
"Playing football could also be a child's first real exposure to the concept of leadership," Alex continues. "Through looking up to the coach, a child learns just how important the idea of leadership is, along with the value of respect."
Little Kickers is a preschool football program for kids aged 18 months to 6 years.
Find out more at www.littlekickers.com.au.
---
You may also like…
Fitness activities for non-sporty kids
What's the best sport for preschoolers?
Written by
Angela Sutherland
After spending many years hustling stories on busy editorial desks around the world, Angela is now mum of two little ones and owner/editor at Kids on the Coast / Kids in the City. She is an atrocious cook and loves cutting shapes to 90s dance music.