Childcare & Kindy
Harmony Early Learning Journey
Address:
12 Halcyon Way, Hope Island, Gold Coast, Queensland, 4212, Australia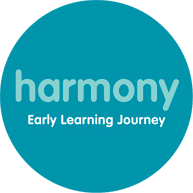 A new childcare centre opens its doors in Hope Island in January 2021, offering an impressive programme for children aged from birth to five years.
The newly renovated centre, located on Halcyon Way provides 12 age-specific studios and a dedicated shared art studio. At Harmony Early Learning Journey we nourish and encourage your child to continue becoming the very person they are meant to be.
Rather than just teach, we collaborate with each child and family to provide an extraordinary environment of learning. Our contemporary learning journey helps your child be strong, confident, happy and healthy – in both mind and body. We provide a calm and peaceful place for your child to build confidence in themselves and their abilities.
We create learning opportunities through rich environments that foster development and prepare your child for their school years.