Childcare & Kindy
Matthew Flinders Anglican College
Address:
Stringybark Road, Buderim, Maroochydore, Queensland, 4556, Australia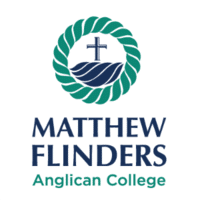 Matthew Flinders Anglican College is recognised as one of Australia's leading academic schools. Founded in 1990 in Buderim on the beautiful Sunshine Coast in Queensland, Flinders is an independent co-educational college of 1,360 students from Prep to Year 12. The Flinders Early Learning Centre supports 120 families with children through creative and caring pre-kindergarten and kindergarten programs, including its well-regarded bush kindy program and Flinders Farm program. The College vision is to provide a dynamic education for excellence in learning and life.
Flinders has established a strong reputation for balancing academic rigour with an extensive co-curricular program and exciting opportunities for leadership and community engagement. Our College mission is to challenge and support our students to develop the character and competencies required to achieve academic excellence and a successful future of contribution and leadership in local, national and global communities.
At Flinders, we:
focus on the wellbeing of each child
foster a culture of excellence in learning and life
provide a welcoming and caring environment
uphold high expectations and values of Courage, Respect, Integrity and Compassion
recruit, retain and professionally develop quality teachers and administrators
maintain a strong focus on innovation.
Our community is caring, connected and engaged as we share a belief in the importance of our Flinders values and aspirations in education. The College is affiliated with the Anglican Church, and promotes Christian values with respect of self and others. We welcome students, parents and staff from diverse backgrounds, faiths and cultures in accordance with our Christian principles.
Flinders is regularly cited as one of the top schools at local, state and national levels. Our students are provided with a holistic, personalised education to prepare them for tertiary study and beyond, and to encourage a passion for lifelong learning. Senior assessment results attained each year place our students, both individually and as a cohort, in the highest levels in Queensland. Outstanding results in the new Queensland ATAR system and NAPLAN are the outcome of excellent teaching and student endeavour.
Our students also achieve highly commendable results in our arts, music and sports programs, and contribute to diverse community service projects. The aim is for Flinders graduates to develop their character and competencies so that they are capable of leading and making a positive contribution in the wider world. 
Flinders is well-known for its quality facilities. The College's charming rainforest-fringed campus is set on 22 hectares in Buderim, just 10 minutes' drive to pristine coastal beaches. Flinders has a state-of-the-art Performance Centre, which includes a multi-purpose 600-seat theatre with professional staging. There is also the newly refurbished music precinct, a drama theatre and café which is open to the public. The Digital Zone provides students with state-of-the-art technology to support 21st century skill development in areas of digital technology, film, TV, new media and electronics. Sports facilities include superb floodlit sports ovals, an indoor Sports Centre, Fitness Centre and the Flinders Aquatic Centre, among other impressive facilities. 
The $30 million Flinders Masterplan is providing agile and modern new learning spaces and facilities with richly integrated technologies. New facilities include the Year 7 Precinct and The Flagship Centre for Years 5 and 6 students. A new Primary learning resource centre, the Wonderarium, will open in 2021. Our students access our quality facilities on-site during school hours but also beyond the school day via our extensive co-curricular program.
There is so much to see and enjoy at Matthew Flinders Anglican College. We invite you to visit, book a group or personalised tour, and discover it for yourself.