Childcare & Kindy
Pelicans Nest Early Learning Centre
Address:
200 Pelican Waters Boulevard, Caloundra, Queensland, 4551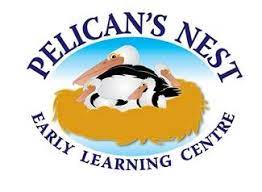 Pelican's Nest Early Learning Centre is a purpose-built long day care facility ideally located on the Caloundra City Private School grounds in the beautiful Pelican Waters.
Our passionate team of Early Childhood Educators welcome children from 6-weeks to 5-years of age, including a Queensland Government Approved Kindergarten Program to support childhood development in a play-based environment.
As an accredited Nature Play and Bush Kindy provider, our enriching programs and curriculum offer immersive outdoor experiences that instil environmental awareness and sustainability in a practical way. From bush walks and tending to our on-site permaculture garden to water and messy play, our children enjoy diverse early learning experiences and embrace opportunities to explore the outdoors – fundamental stepping-stones in healthy childhood development.
We also encourage STEAM (science, technology, engineering, art and mathematics) enquiry, applying this education model to children's everyday learning. This includes hands-on experiences that support building vocabulary, problem solving, communication and reflection, increasing their understanding of the world around them.
We understand all children and families are unique and offer a child-centred approach within a nurturing and engaging environment, guided by the National Early Years Learning Framework. This creates opportunities for all children to thrive and maximises opportunities for learning in a place they feel safe, connected and happy.
Our location on the Caloundra City Private School grounds also offers children the unique ability to access school facilities to experience:
Bush walks in the beautiful surrounding Pelican Waters Reserve
Borrowing books from the school library
Permaculture education utilising the chicken and duck pens in the school permaculture garden
HPE lessons in the school hall
A smooth transition from Kindy to Prep, visiting the school grounds and the Prep classroom
It takes a village to raise a family. We are your village.