Watch them grow
At St Mary's Long Day Care + Kindergarten the aim is to help your child grow and blossom. The early years of education and care are the foundation for every child's future. They see these years as an opportunity to instil in children a love of learning and self-discovery that will continue to develop through their further education. In this way they share the aspirations of all families to watch their children grow.
St Mary's care for children from six weeks of age and offers a Queensland Government approved kindergarten program for children in the year before prep. The kindergarten program is taught by a university qualified early childhood teacher and focuses on teaching your child foundational literacy, numeracy and science skills. They offer nutritious, age-specific meals for morning tea, lunch and afternoon tea, prepared on site by the cook and approved by Nutrition Australia.
St Mary's is conveniently located on the grounds of Assisi College and your child will benefit from our close relationship with the school.
Watch them grow confidently
Your child will benefit from our close relationship with Assisi College becoming comfortable and confident in the school environment before they make their transition to prep. In kindergarten your child will make regular visits to the school library and prep classrooms and attend school events throughout the year including under 8's day and sports carnivals.
These excursions are practical experiences that build confidence. The children learn how to use the water bubblers, understand what the signs in the school mean, see what a classroom looks like and where the toilets are, find out where Mum and Dad will drop them off and pick them up each day and generally build their familiarity with the school environment. These excursions are not only great fun for your child but they also allow teachers to observe the way they respond to a different environment. The teachers will use these observations to work one-on-one with your child to build their confidence in different ways.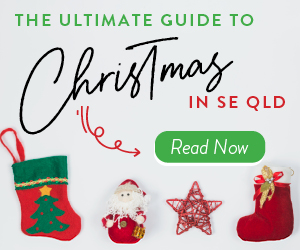 Watch them grow creatively
Children use creativity and curiosity as tools to explore and learn about the world. The educators provide an environment that captures their imagination and encourages children to express themselves.
Does your child have dramatic flare? In the dramatic play spaces or 'home corners' children can take on a new role every day with their friends by running a shop, a doctor's surgery or a mechanics garage.
Does your child love to paint and draw? Resources are all kept at children's height and in the art spaces these resources have been carefully selected to trigger exploration. With leaves, pipe cleaners, playdough and many other resources your child will be able to explore their creativity in new ways every day.
St Mary's Long Day Care + Kindergarten is committed to getting to know your child and family so they can create programs which reflect your child's talents and interests and capture their imagination.
CONTACT
PHONE: 0755023014
WEBSITE: https://www.catholicearlyedcare.qld.edu.au/st-marys-long-day-care-kindergarten-upper-coomera/
LOCATION: Billinghurst Crescent, Upper Coomera, Gold Coast, Queensland, 4209, Australia