From little seeds grow mighty trees
Providing a nurturing place for creative kids to thrive, Little Seed Theatre Company has grown from a nostalgic thought to a leading youth theatre on the Sunshine Coast. We chat with Johanna Wallace—founder of Little Seed Theatre Company—to learn more about how her incredible passion project has flourished to become an integral part of the Noosa youth community.

Q: Where did the idea for Little Seed come from?
Back when I was a teenager, my family moved to Noosa. I started attending theatre classes on Saturday afternoons at the Noosa Arts Theatre. They had a youth theatre company, which I loved. Skip ahead a bit to when I was in my twenties, I would think about how much I'd love to return to my hometown and run a youth theatre, and here we are!
What brings kids to Little Seed?
There are a variety of reasons why kids find their way to Little Seed. Some are those diehard performers with big dreams. Then, there's a significant number of kids who come to us to boost their self-confidence. Some might even be dealing with bullying or not fitting in at school.
I've been there myself—those school days when you feel like the odd one out, spending time alone in the library. These experiences from my own youth resonate deeply. It's a significant part of why I started Little Seed—to provide a haven for those wonderfully creative souls who don't always fit the mould. The creative spirit often dances to its own tune and doesn't always fit in the mainstream, so creating a space for them is a massive part of what we're about. It's about offering a safe, welcoming, and inclusive environment.
We strive hard to make everyone feel included as much as possible—working with individuals with physical disabilities and ensuring that the LGBTQ community's kids have a supportive space too. It's all about carving out a place where every young person feels they belong.
I'm often struck by just how much this place has come to mean to the kids. Parents often say, "You probably don't realise how much of an impact this has on my child," which is incredibly heart-warming to hear.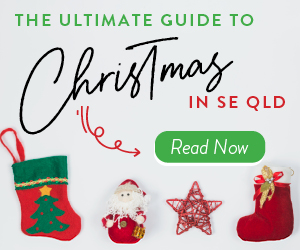 What classes do you run?
We run classes from Monday to Thursday in acting, music, theatre, film, and dance across four age groups: Minis (Prep – Year 2), Juniors (Year 4 – 6), Intermediate (Year 7-9), Seniors (Year 10-12). So there are many opportunities for young people to find the right class that fits them. We also run holiday programs every school holiday, and private coaching is available for any student who wishes to excel as a performer. We just started Acting in Film this year, and that's been fun. There's a big difference between acting for screen and acting for stage, so we're really enjoying exploring that.
What performances are the kids involved in?
As well as being a weekly training ground, we do many shows and are developing a good name within the community for high-quality productions, which I'm so proud of!
Our best-known performances are our annual 'Shakespeare at the Lake'—a full-length Shakespeare production at Lake McDonald in the amphitheatre, looking out over the lake. We also do a full-length senior musical each year and a junior musical. The junior musicals are based on Broadway musicals but condensed into a one-hour version, so they're pretty popular.
And everyone is involved! If anyone is in a class, then everybody in that class will have a role. So, for example, we just did Peter Pan Jr. last school holidays and put nearly 80 children on stage—even the really timid ones. Before too long, they always want to perform.
Why do you feel Performing Arts is essential for kids?
The Performing Arts benefits kids in so many ways! It builds confidence and concentration, develops creativity, improves verbal and non-verbal communication skills, develops empathy and emotional intelligence, and encourages teamwork and collaboration.
Of course, the performances set the kids a real challenge each time, pushing and growing students in so many ways. The full-length versions are a big commitment, they are no easy task! And then there's the social aspect too, as kids create new friendships with like-minded peers.
I've had many emails over the years from parents saying that their child is getting better grades in English and they're more confident in their speeches. I remember one child who was being bullied, and after a year of being involved in performing that just stopped because their self-confidence grew so much.
Another told me, "We brought our son to you because he was being bullied, and he just found the most amazing place here and good friends. And it changed his life."
Why is theatre so important for you?
I grew up loving stories and theatre, and there's nothing like it. It's like a sport for people who don't want to do sport because it teaches a lot about teamwork and being in the moment. And it's such an ephemeral art form because it goes on stage, and then it's gone. It teaches us to be in the moment and give everything we've got for just that second that we're on stage or working on that project, and then it's no more. And that's okay.
What has been your most rewarding moment?
There are so many things! It's when you see personal growth within any young performer —something that can look very different from student to student. I remember watching a very shy child get on stage; I was standing in the back of the space with tears because I was so proud of them. And then, we try hard to produce the highest quality work possible, so when you feel like you've knocked it out of the park—that is incredible.
Seeing some kids who want to make it their living starting to make inroads in Brisbane is also really rewarding. Last year, some of us went down to Brisbane, and we saw a show directed by a former student produced by a former student starring one of our former students. So it was this fantastic evening of seeing tons of talented kids stretching their wings in Brisbane. That was incredibly special.
---