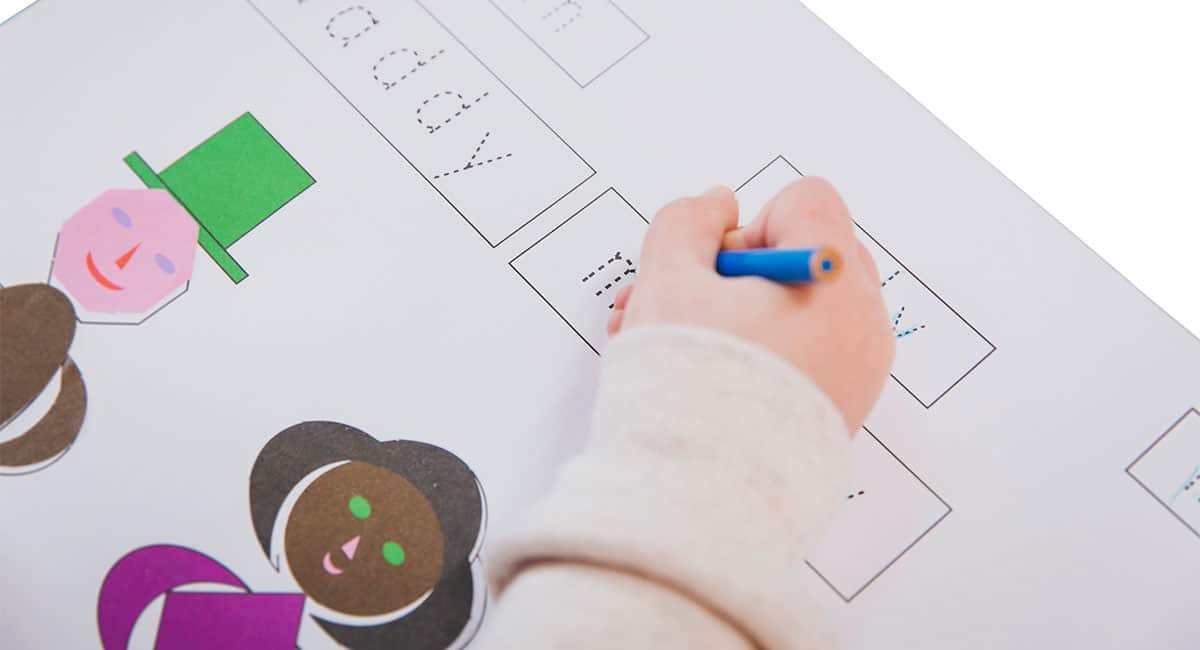 Craft & Games
5 activity ideas for improved pencil grip
It's more common than ever; children lack the strength in their hands to hold a pencil correctly because of their reliance on touch screens and keyboards. It's the reality of the time in which we live but, it's essential to keep the gift of handwriting alive as an everyday skill and to do that, we need to develop our children's fine motor skills.
But beyond the risk of not being able to write properly, problems with pencil grip can hinder a child from performing academically. When this happens, it can be a vicious cycle. Anxiety and frustration can occur as well as a lack of self-esteem due to falling behind and children not being able to do the things that their peers can.
As we prepare to return to school for another year, there is still time to work with your child in helping them to improve their pencil grip. Here are some fun activity ideas you can do at home that can help give them the head start they need. It's time to flex those finger muscles!
The best craft activities to build fine motor skills are the ones that focus on strengthening the finger and hand tendons; these are the muscles that will enable better writing as well as hand/eye coordination with everyday objects.
Fine motor activities for improved pencil grip
Craft stick tweezers
Craft stick tweezers are a fun DIY way to create a workout for finger muscles. All you need are some coloured popsicle sticks and rubber bands to create the tweezers and small pom poms to pick up. Why not make it a race against the clock. See how many pom poms your child can pick up in 30 seconds!
Aluminium foil
Who would have thought that good old aluminium foil could be used to build fine motor skills! This foil activity is a fun way to develop hand muscles and fine motor strength by cutting out squares and rolling them into balls.
Hole punching
There's something so satisfying about hole punching. Using the handheld style punchers is a great way for children to build muscle strength in their hands. Even better, if you visit Spotlight, you can find hole punches with different shapes, pick up some coloured paper and you have a fun craft activity.
Playdough
Playdough is so much more than a colourful blob! It's amazing at strengthening fingers and introducing imaginative play. And don't just stop at the playdough. Introduce even more ways to build fine motor skills with things like googley eyes, pipe cleaners, sticks, shells, pebbles, leaves and flowers.
But, if you're not the creative type or you're just a busy mum who simply doesn't have the time to put together activities, there is a fun alternative, it's called Shapeeze.
Shapeeze
craft kits
Shapeeze are fun craft activity kits developed in consultation with early year's educators and endorsed by Occupational Therapists, to aid in the development of fine motor skills. Shapeeze was tested for over six years to ensure it was 100% 'kid-approved' before going to market.
The kits contain activities which require children to push out brightly-coloured pre-cut shapes, glue them on the page and trace accompanying letters and numbers using special triangular shaped pencils.
The best thing about Shapeeze? The activities have been designed so children can complete the activities independently! Not only is this great for busy parents, it builds attention and problem-solving skills. The Shapeeze kits are fully self-contained too; they're scissor free and come with a pencil sharpener, glue stick, triangular pencils and resealable trays.
Find out more about Shapeeze Activity Packs HERE
It's never nice to find out your child is falling behind at school or experiencing self-esteem issues because of their handwriting yet doing some of these fine motor skills activities with your child may be all that they need to excel.
This post is contributed by Shapeeze
---
You may also like…
Why is Prep such a magical year?
Sparking early literacy with creative play
Written by
kidsonthecoast