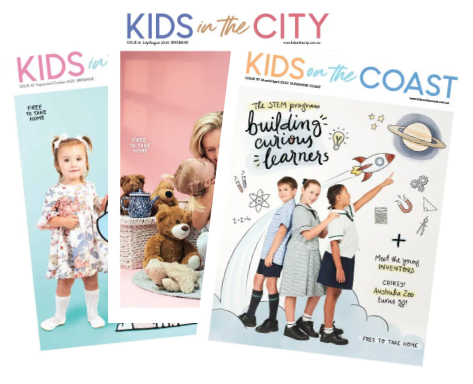 Education
ABC Reading Eggs kicks off #ReadLearnEmpower fundraising campaign
ABC Reading Eggs has announced the launch of their inaugural Read, Learn, Empower fundraising event in support of The Smith Family.
Taking place until end of September, families across Australia are invited to take part in an effort to build children's reading skills at home while supporting The Smith Family's vital education programs.
The Smith Family is the largest children's education charity helping young Australians from disadvantaged backgrounds to succeed at school, so they can create better futures for themselves.
The campaign will see Reading Eggs donate $1 for every new sign-up the ABC Reading Eggs program to The Smith Family. For existing customers, a 12-month subscription to ABC Reading Eggs will be given to the Smith Family for every video upload showing their children or classroom enjoying the program.
According to Sara Leman, literacy specialist for Reading Eggs, being able to read is a crucial skill that profoundly impacts all children's lives; academically, socially and emotionally.
"Being literate in the 21st Century involves more than just being able to read printed text," said Sara.
"It is essential that children learn how to interpret and connect with non-printed text, to be discerning about what they read, and to utilise digital literacy skills. The Read, Learn, Empower fundraising initiative is a fantastic way to support equality in education. It provides the opportunity for all children to learn the fundamental skills they need for future success." Leman added.
The disadvantage experienced by the 1.2 million young Australians living in poverty today* not only impacts their life at home; it also adversely affects their education, and worse, the direction of their lives.
Wendy Field, Head of Policy & Programs, The Smith Family said: "Through no fault of their own, children growing up in poverty start school behind in basic reading and numeracy skills, and without the right support they often stay behind. There are a range of factors which are important in supporting children's improved reading.
"Parents and carers' attitudes and literacy practices from the early years right through school are significant. Practice and motivation are also important. Children who like to read, read more and because they read more, their reading is better. Interventions aimed at improving children's reading need to combine motivation building techniques, with
skill -building strategies."
ABC Reading Eggs is offering 30 days of free access to their multi-award winning online reading program for kids ages two to thirteen.  For every signup they receive from now until 30 September, $1* will be donated to The Smith Family. The nationwide event aims to raise $15,000 to help young Australians from disadvantaged backgrounds reach their full potential through education.
Thousands of families have signed up for ABC Reading Eggs during the COVID-19 lockdown period, to support children's reading skills at home. The Australian-made learning program has been a hugely popular home learning resource during the pandemic, recommended by teachers, schools and various media outlets since early March.
The Read, Learn, Empower campaign aims to give back to the community and ensure Australian children experiencing disadvantage don't miss out on receiving the strongest possible start in their education.
Families who already use ABC Reading Eggs can also take part by uploading a video showing their children enjoying the program. For every video entered that captures a fun and inspiring learning moment, ABC Reading Eggs will donate a 12-month online subscription to The Smith Family, to help support a child's education*.
Prizes will be awarded to the top five video entrants, including a $100 iTunes gift card and ABC Reading Eggs Mega Book Pack, filled with fun and educational children's books. The first-prize winner will also win a 32GB 7th Generation iPad.
Australian primary schools are also invited to participate by submitting a class video or written testimonial, which highlights how students engage with ABC Reading Eggs. The school with the most outstanding video entry will receive a Blake Education literacy bundle worth $2000.
By taking part in this year's Read, Learn, Empower event, families will be supporting The Smith Family's crucial education programs like Learning for Life, which helps more than 56,000 young Australians from disadvantaged backgrounds succeed at school and create better futures for themselves.
The flagship Learning for Life program provides financial support for school essentials, like uniforms and books. It also provides access to additional learning programs before and after school – tailored to each child's individual needs. And it matches each child with a dedicated team member at The Smith Family to help them get to school, stay at school and go on to further training or work.
---
RELATED:
Sparking early literacy with creative play
Why teaching kids to read gives them the ultimate superpower