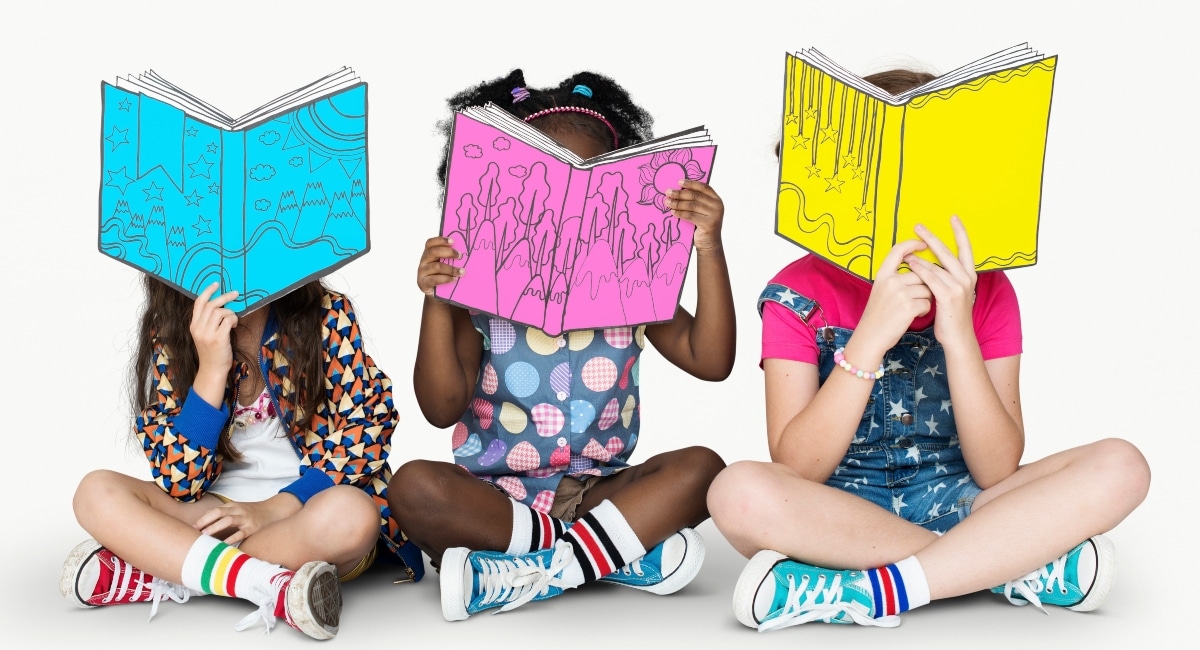 Education
Teaching your kids to read gives them an ultimate superpower
Every kid dreams of being a superhero (and many adults, too). Defeating baddies and saving the world — all of it done in a snazzy outfit. No superhero is complete without a superpower: some can fly; some are part animal; some have super-human strength.
Of course, in the real world, none of this is possible. Yet, there is one thing that can give kids the power for a better start in life… It's the simple task of teaching kids to read.
Reading can be a source of frustration in many households. School readers are boring, letters don't seem to make sense and this can lead to kids rejecting reading from an early age. Once the stubbornness kicks in, sparking a love for reading seems almost impossible. But what if you can turn that around so your child sees reading as their own special superpower?
The ultimate superpower
Reading is about so much more than picking up a book. Early literacy is critical across all areas of development and is carried through to adult life.
Strong early literacy skills lead to higher grades in every subject throughout the school years. Early reading imparts a better attention span and concentration, and proficient literacy enables children to comprehend more of what they are reading. Kids become better researchers, able to extract the necessary information from books, websites and magazines.
Being able to recognise a larger number of words by sight provides kids with a greater general knowledge base. This allows them to understand more and learn more about their environment.
As well as the education gains, a love for reading brings many psychological and social benefits too. Reading for fun can improve a sense of connectedness and empathy with the community. It also provides a deeper understanding of personal identity, allowing a child to grow in self-confidence, maturity and independence.
Non-fiction ignites a child's curiosity about places and people, and satisfies curiosity when looking for answers on how the world works. While fiction sparks creativity, imagination and problem-solving skills.
In a digital age, the skills that come from reading are becomingly increasingly essential for success in later life.
"We are now in a knowledge-based economy where data and analysis make up a large part of future employment," says Karen Gawen, Sunshine Coast Council's Young People's Services supervisor. "Yet, today, 46 per cent of adult Australians cannot function effectively in this information-driven world due to poor literacy."
A recent study found Australia ranked 21st against 45 developed countries in international Grade 4 reading. It is therefore a worrying trend that needs to turn.
Teaching kids to read early
Though most children start to formally read at school, research shows the groundwork to make that possible happens in the first five years.
"Up to 90 per cent of a child's brain development happens in the first five years, and a child's success at age 10 can be linked to the amount of talk they hear from birth to age three," Ms Gawen says.
Therefore, the early years are critical in embedding early literacy skills.
To assist families, the Queensland Government launched a universal family literacy program called First 5 Forever. The program supports families in providing stronger language and literacy environments for young children aged zero to five. It provides a huge range of free resources including rhyme and story sessions, as well as advice on how to bring early literacy into everyday life.
"Children learn best from their primary caregiver," Ms Gawen says. "It doesn't have to be complicated or time-consuming. Singing, playing and chatting exposes a child to a wealth of early literacy and vocabulary."
Reading can be an adventure!
Traditionally, reading has had rather a serious reputation. However, if it's going to be promoted to a superpower status, it's got to get a little 'pow' and 'bam' happening.
"Treat reading as an adventure, where together you explore new worlds," Karen says.
She says teaching kids to read should always be fun and never a chore. It's got to be something kids are excited to do.
"Babies and pre-schoolers love nothing more than sitting down with Mum or Dad and enjoying a story. It's about keeping that engagement and enthusiasm going as they grow older."
Ms Gawen believes that happens best by giving kids the power of choice.
"Kids are most enthusiastic when they have the power to choose what they read," she says. "Whether silly stories about farts, or non-fiction about spiders, so long as young kids are reading and enjoying it, that's what matters."
Giving kids the space to choose also allows them to explore different genres without feeling they are being taught or directed.
"The library today is a treasure trove of fun reading material – with magazines, comics, branded fiction and more," Ms Gawen says. "Because it is all free, you can borrow whatever you like; test out new things, push the boundaries and explore."
She also highlights the importance of every child getting their own library card.
"This not only keeps a record of everything each child has read, it also adds to the autonomy; giving them the power to choose, borrow and return independently."
And having that choice ultimately gives them control over what shape their own superpower will take.
Encouraging reluctant readers
Have books around the house
Set an example and read for fun as a parent
Make reading fun again by finding silly books or reading comics
Do an activity together that has instructions such as building LEGO or baking
Head outdoors – read signs, billboards, menus
Grab a map and guide book and go on a bushwalk or take a drive
Use technology such as apps or e-books, and analyse digital information together
---
You might also like…
Reading has changed the world' and it could change yours
Why reading the same book every day is good for kids
Why reading out loud to kids is the BEST!
Written by
Kids on the Coast/Kids in the City