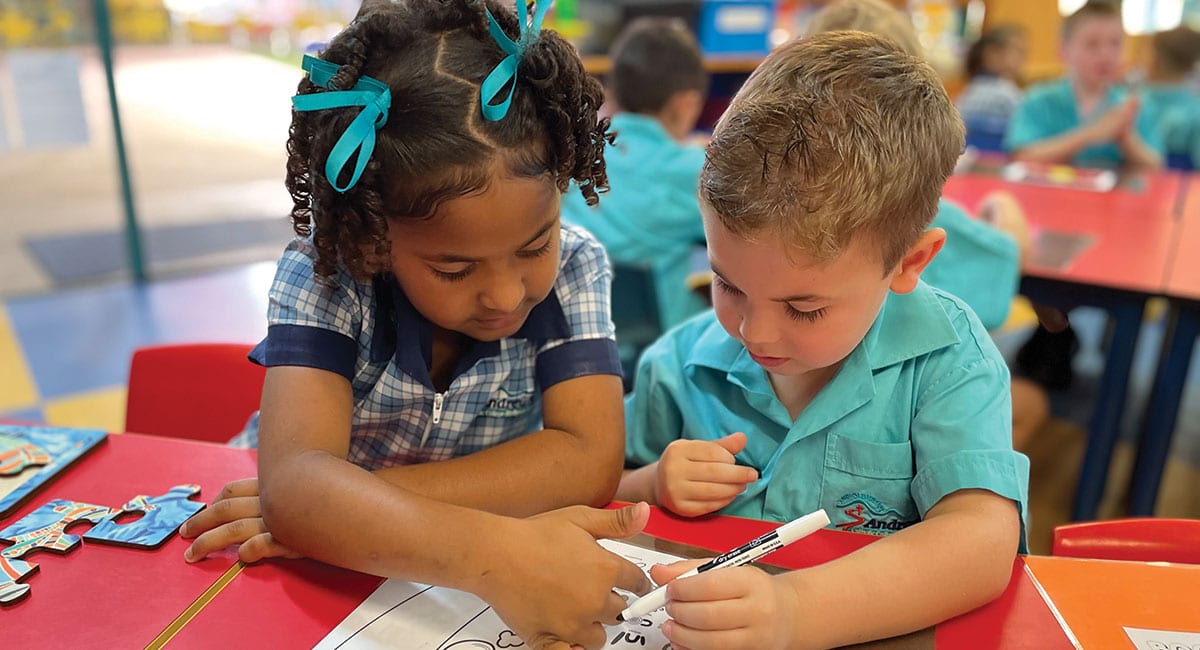 Education
Behind the scenes at St Andrew's Catholic College, Redlynch Valley
With countless families in south-east Queensland feeling the housing crunch, many are now looking to relocate further north. Finding a house might be easier and more affordable in far north Queensland, but what about a new school? We recently spent some time at St Andrew's Catholic College to learn more about life at one of the region's finest schools.
About St Andrew's Catholic College
St Andrew's is a Catholic co-educational college located in the Redlynch Valley region of Cairns. Situated on 10 hectares of pristine tropical gardens, the College is made up of three sectors on one campus: Junior (Prep – Year 5), Middle (Year 6 – Year 9) and Senior Years (Year 10 – Year 12).
Named in the Better Education Top 100 high performing schools in Queensland for 2020 and in Global Forum for Education and Learning's Top 50 Organisations in Education in 2019, St Andrew's has an impressive reputation for providing quality teaching and learning.
In 2020 and 2021, the College's ATAR results were in the top 5 per cent nationally. The College consistently ranks in the top 100 performing Queensland schools in NAPLAN (secondary). Behind the academia, Principal Dr Sean Mangan describes the College as a place of faith development, spirituality, knowledge and recreation.
"The College community strives to create a collaborative place where open, honest and efficient communication is a way of life," Dr Mangan says.
Staff, students and the College community enjoy an array of facilities and resources. These include a state-of-the-art performing arts theatre, five sports ovals, trade training centre, two libraries and a commercial kitchen and café. The College also employs a dedicated Defence Transition Aide for Defence families and an Indigenous Liaison Officer.
"The College has an outstanding reputation within the Cairns region. We are successful in academia, The Arts and sporting pursuits. Our reputation for supporting charitable causes and social justice is unsurpassed," Dr Mangan adds.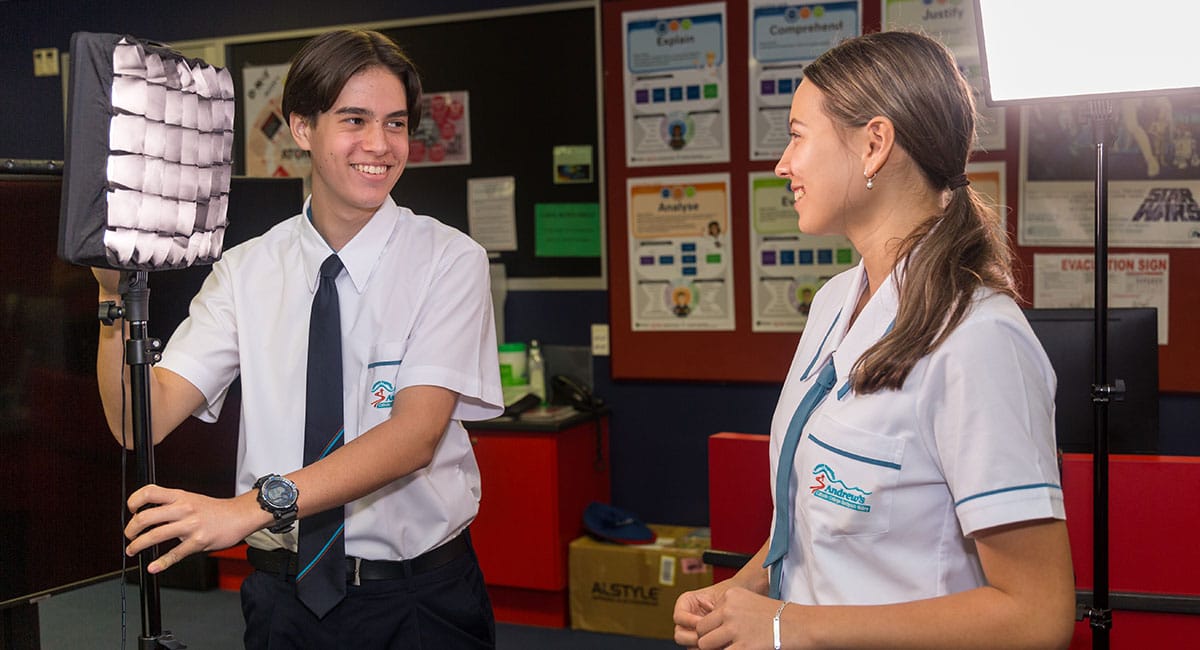 Curriculum at St Andrew's
The College has a highly successful academic Prep – Year 12 curriculum. This includes a full range of QCAA/ATAR subjects along with Vocational Educational and Training (VET) pathways. St Andrew's is also a registered training organisation (RTO) offering Nationally Accredited Certificate courses.
"An overwhelming strength of St Andrew's Catholic College is the caring staff," Dr Mangan says. "[They] are dedicated to providing a quality education for all students."
With an inquiry-based learning approach and a broad STEM program, the curriculum reflects the College's acknowledgement of a rapidly changing world.
"Twenty-first century learners need to be confident with technology, global in their thinking and ready to adapt to any situation," Dr Mangan says.
Extra-curricular life education at St Andrew's is so much more than academic learning, with sport, The Arts and community projects playing a large part of College life.
"St Andrew's buzzes with activity, ideas and inspiration! The College supports students to become dynamic, enthusiastic, confident, caring members of the community," Dr Mangan says.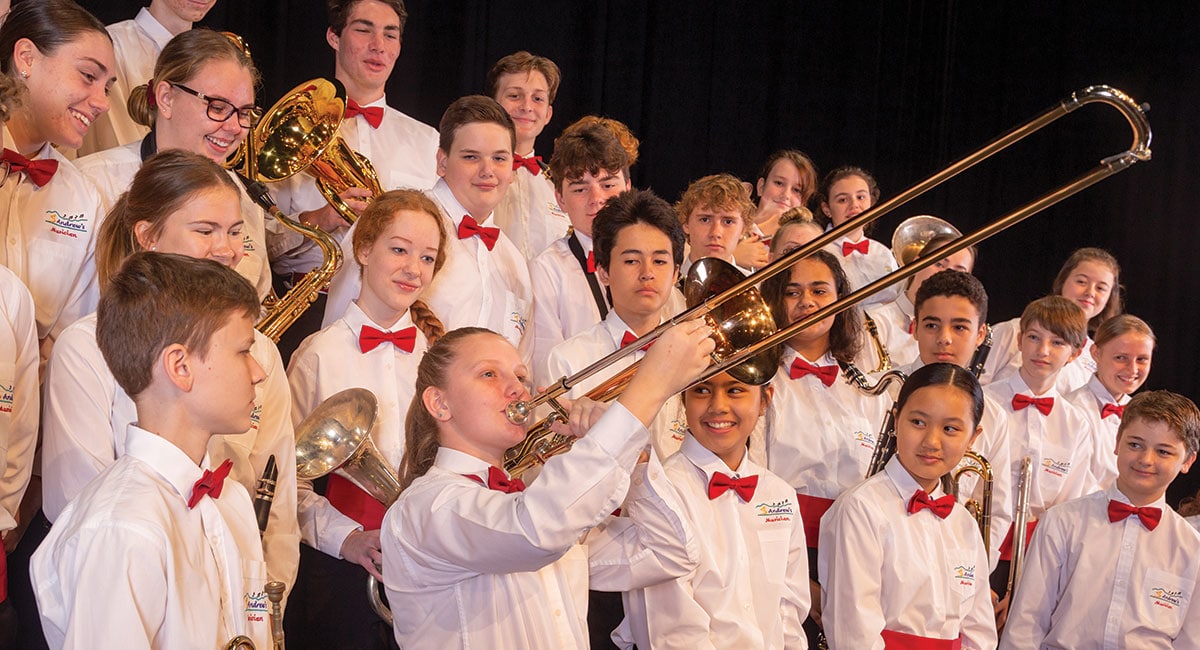 ---
You might also like…
Teachers, students and parents act to prevent bullying
Queensland students to get free period products
9 Educational apps that are great for kids
Written by
Angela Sutherland
After spending many years hustling stories on busy editorial desks around the world, Angela is now mum of two little ones and owner/editor at Kids on the Coast / Kids in the City. She is an atrocious cook and loves cutting shapes to 90s dance music.