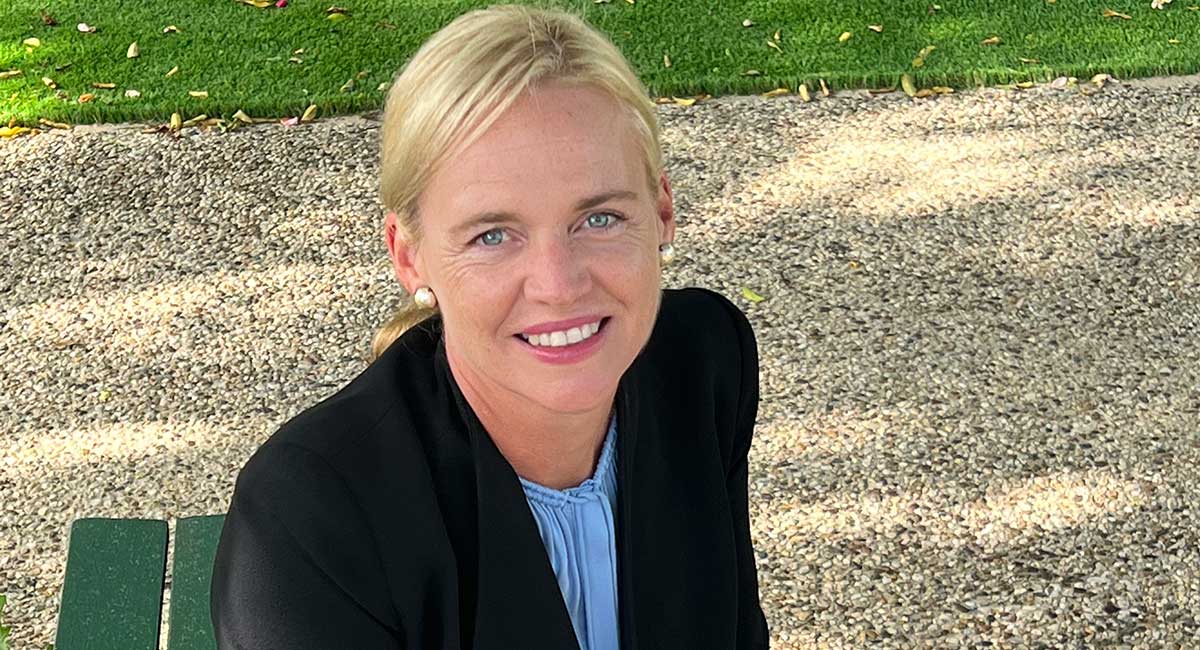 Education
Meet new Sunshine Coast Grammar School principal Anna Owen
The Sunshine Coast's newest principal, Anna Owen, joined Sunshine Coast Grammar School in January. An accomplished leader, Mrs Owen returned to Queensland after almost three years as principal of Canberra Girls Grammar.
Mrs Owen was described as an "outstanding leader" of Canberra Girls Grammar. Chair of the school's board, Sue Hart, says that under Mrs Owen's leadership there were many strategies to strengthen enrolments as well as a number of bespoke initiatives.
Kids on the Coast / Kids in the City recently sat down with Anna Owen to talk about her return to the Sunshine State, education and what she hopes to achieve at Sunshine Coast Grammar.
Tell us a bit about you
I recently moved to the Sunshine Coast from the ACT where I was principal at Canberra Girls Grammar School. However, I definitely consider myself a Queenslander. I was born and bred in western Queensland.
Apart from Canberra Girls Grammar, all of my previous schools have been Queensland-based. I was head of International Baccalaureate Science at Somerset College for eight years. During my eight years at Ipswich Grammar School I was — at different times — head of the Middle and Senior schools. Before taking the deputy principal role at Brisbane Girls Grammar, I was at Moreton Bay College. 
I have a son who is a fourth year Commerce/Law Student at the University of Queensland. My daughter has just finished Year 12 and is studying Engineering/Science at the University of Sydney.
What was the appeal of Sunshine Coast Grammar?
Throughout my career I've heard stories about Sunshine Coast Grammar School. Most overwhelmingly, hearing about the wonderful community and culture of the School is what attracted me to the position. The School has significant history and a link with the excellence provided and shared among the Presbyterian and Methodist Schools Association (PMSA) schools, including Somerville House and Brisbane Christian College.
The unique rainforest location on the Sunshine Coast was also inviting. 
Finally, and this has been confirmed in my many conversations with the staff, parents and students, I was drawn to Sunshine Coast Grammar as it is poised, indeed is already moving with great momentum, into the next phase in its growth.
The next decade in Sunshine Coast Grammar's history will see great growth, and the school will take its place in the Australia-wide education market. It's a very exciting time to be here.
Define your leadership style
I am very strategic in my approach and by nature of my own academic pathway, I tend to rely on data to help inform my decision making. Utilising existing Sunshine Coast Grammar School data, I am keen to explore and develop emerging opportunities within the existing high-quality offerings at the School. I will also investigate other opportunities into the future.
My style has been described as energetic, curious and collaborative, but when I reflect on your question, I would say my style is also analytical.
What most excites you about the school?
Everything. I am excited about being back in Queensland. I am excited to start at a new school.
Despite the delayed start of the school year, I am most excited about the students, staff and community of Sunshine Coast Grammar. 
Noting the delayed start for students to the school year (school campuses are meant to be full of students, full of ideas, learning, sport and fun), welcoming students who are brimming with energy, noise and laughter has been brilliant.
What do you enjoy doing away from the school?
Catching up with my family.
I enjoy riding, swimming, running and reading.
Tell us something about you that most people don'
t know
I love Chemistry and Physics. I love numbers, statistics, analysis and quadratic equations.
This is a bit embarrassing, but most of my teachers and my friends from my own schooling years cannot believe I am a teacher and a principal.
Apparently, and I am not sure I agree, I was a little rebellious at school.
What is your superpower?
Growing up in rural Queensland, I have several skills that country children develop through working on properties. My outrageously loud whistle, however, seems to be what people admire most about me.
---
You might also like…
Check out Sunshine Coast Grammar's stunning new art precinct!
Starting childcare? Here's how to ensure a smooth start
Written by
Angela Sutherland
After spending many years hustling stories on busy editorial desks around the world, Angela is now mum of two little ones and owner/editor at Kids on the Coast / Kids in the City. She is an atrocious cook and loves cutting shapes to 90s dance music.