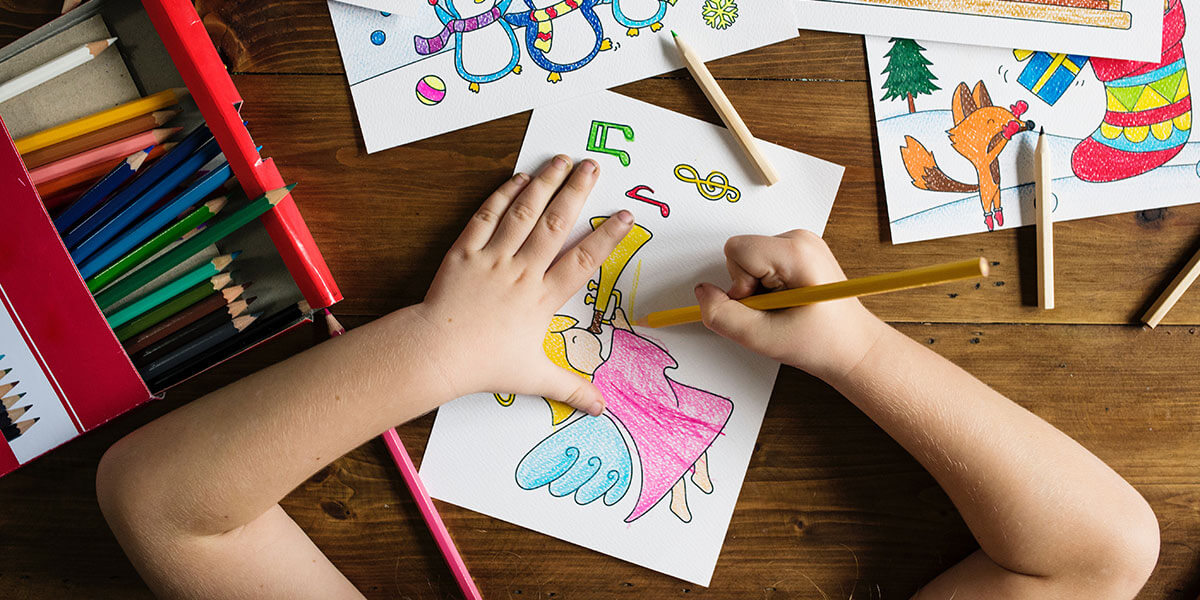 Education
The importance of creativity and imagination for kids
One of the most important skills for people to have is the ability to problem solve. It doesn't matter what field they're in; to come up with innovation solutions to problems and ideas that get results and change the world, people need to have a good imagination. They must be able to have an ability to create by combining ideas, thinking differently, brainstorming, thinking through potential risks and consequences, and more.
We not only want our children to have this skill as they enter the workforce, but also well before this. When they have a good imagination, children are better able to demonstrate critical thinking, decision making, visualisation, empathy and understanding.
Creative children are more curious about the world (something which is the cornerstone of intelligence) and have better interpersonal skills. They tend to become more independent, as they can solve their own problems, and they are more likely to have more enhanced cognitive abilities, particularly when it comes to language usage.
Having our head in the clouds can help us to be passionate, focused, learn better, create more connections between neurons in the brain (clarity and memory), and improve our mental and physical wellbeing. It reduces the risk of heart disease, releases stress, and helps us cope with trauma and other challenges and negative emotions.
As bullying and youth suicide rates continue to sour, it's more important than ever for children to have tools in their mental-health toolkit that they can make use of.
This all sounds great, but how do we help cultivate creativity in our kids?
Lead by example
Children aren't likely to go and pick up a book, play make-believe games, dress up, play music or otherwise use their creative muscle if they don't see the adults in life showing some kind of interest in creative pursuits. Consider having quiet reading time together as a family; play and dance to music regularly; go and see musicals, theatre productions and the like together; and play pretend together.
Pursue their passion
Work out what kinds of things your child is interested in, and then help them to pursue their passion. For example, if they love art, buy them paints, canvas, crayons, craft materials etc. so they can let their imagination run wild whenever the mood strikes them. If they need a little push, give them some open suggestions on creative projects they might start that tie in to their interests. This includes all types of art forms, including painting, drawing, crafts, knitting, dance, making up a play, dressing up, singing, inventing, and much more.
Encourage spontaneity
Don't have children scheduled every hour of the day. Leave them time for unstructured mind wandering and engaging in creative pursuits.
Don't focus on results
Focus only on the creative process. Many children stop writing, playing instruments, making up plays or otherwise being creative because they become aware of a feeling of having to be good at it, and of needing to get certain results. (Think about it – this probably happened to you as a child, when your work was critiqued at school at some stage, or elsewhere). Help foster creativity by commenting more on how focused your child was on what they were creating, or on asking them about how they feel about what they create and spend time on.
Create a positive environment
Have a home that encourages creativity. Have plenty of supplies on hand, and, most importantly, don't constantly direct your children. For instance, don't try to make them adhere to specific instructions or 'best ways' of doing or making things. Instead, leave them free to come up with their own methods and order.
Boost their self-esteem
This might not immediately seem to tie in to creativity, but work to boost your child's self-esteem and ability to stand up for themselves. The more confident and self-assured they are, they more they will be able to express themselves creatively, rather than trying to fit in with the crowd or do things in a particular way just because they see that's how others do it.
Spend time out in the natural world
Being amongst nature helps children to see that things are ever changing, and to notice colours, patterns, and other creative elements. Encourage your child to notice how their environment changes over time, and to collect things from the world around them.
Try new things
Similarly, take your child to new and interesting places as often as possible. By getting them out of their usual habitat, you will encourage them to see the world in a different light. Meeting new people and getting access to diverse ideas helps as well.
Read every day
Read to your children every day, and once they can read for themselves, do everything you can to encourage their love of reading. Find stories they enjoy and make reading a special time. Reading helps children visualise creative things, and to learn how the imagination can take them to endless other worlds. It helps them to think from and understand the perspectives of others, and to see outside their own, little, limited worlds.
Limit screen time
When children are watching a movie, TV show or game, they are being passively spoon-fed stories, and don't have the chance to visualise things themselves, or to work their creative muscles in any other ways.
Play creativity-focused games
For example, choose an object and have everyone in the family come up with new uses for this object. Or get your children to find three items around the house that they normally don't notice or use and get them to think of a story that features each one of these items. Choose a few things around the house or in your neighbourhood and get everyone to discuss what they might have named them if it were up to them. Look up high, or down below – for instance, spend some time looking up at the sky, or way down close at the ground outside. Notice the things you see that you wouldn't have been aware of otherwise, or make up stories about what you see. Think about how life would be different if you lived underground or up in the sky.
By Kellie Byrnes, Author of Cloud Conductor

The latest title from Buderim author Kellie Byrnes, Cloud Conductor is a picture book that encourages children to have their head in the clouds and use their imagination to deal with any challenges that pop up in their lives. Ages 5-8.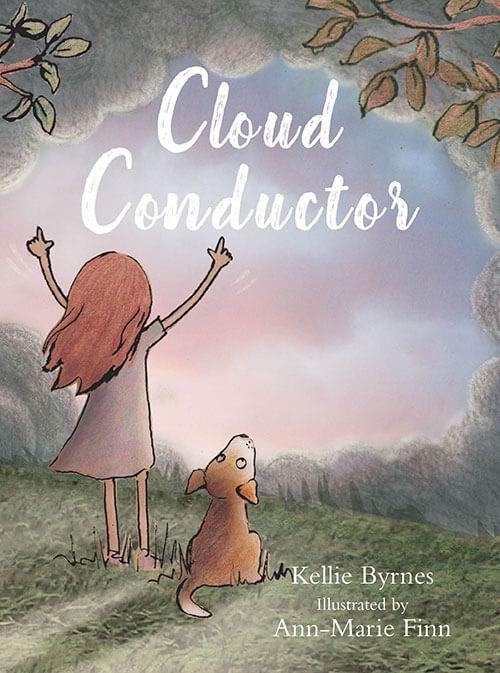 ---
You may also like…
Imaginative play – should we set boundaries?
Sparking early literacy with creative play
The FOUR Cs. Creativity in the 21st century classroom
---
Written by
kidsonthecoast