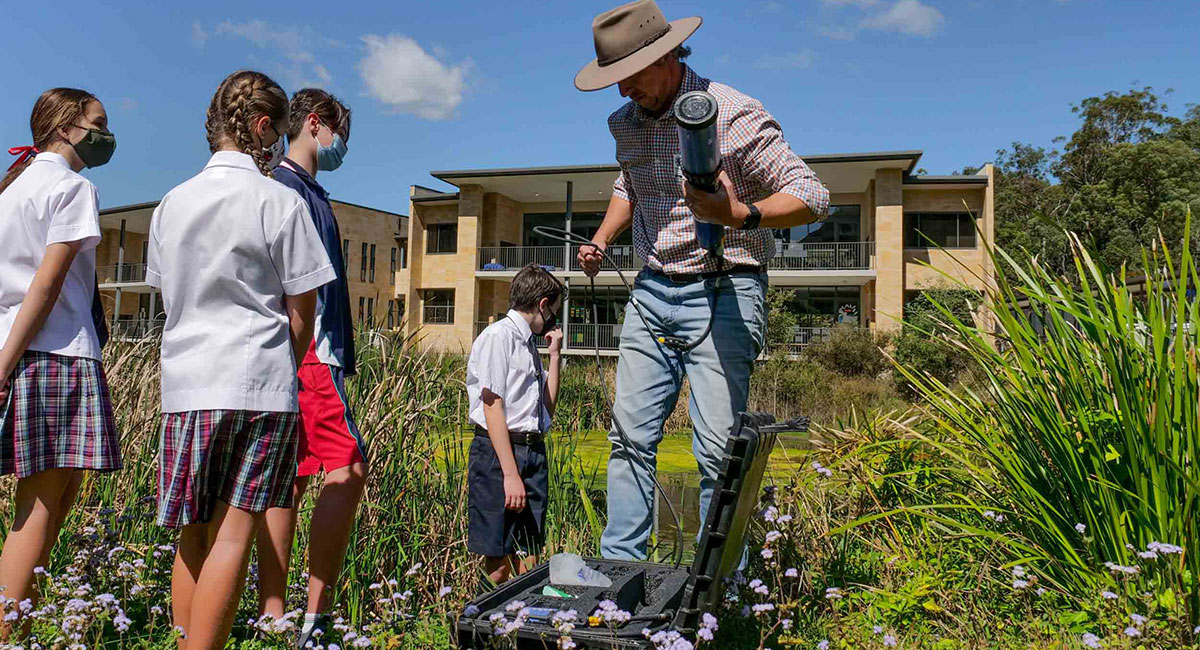 Education
Why Years 5-8 are critical for your child's future success
The middle years of schooling (Years 5 to 8) are often somewhat forgotten. It's the end of primary, and the start of secondary in the traditional school system; when the excitement of primary and early learning has waned, but the challenges of high school are yet to really begin.
However, education modelling is increasingly shifting, as experts recognise how critical these middle years are to a child's development. After all, these are the years where students find their interests; explore opportunities, find their passions, and find themselves.
As Professor Stephen Dinham writes: 'The middle years are a critical period when young people experience substantial physical and emotional change…'
The ongoing challenge for schools is how to prepare students for a future of constant change while developing the necessary foundations for success into adolescence and career pathways.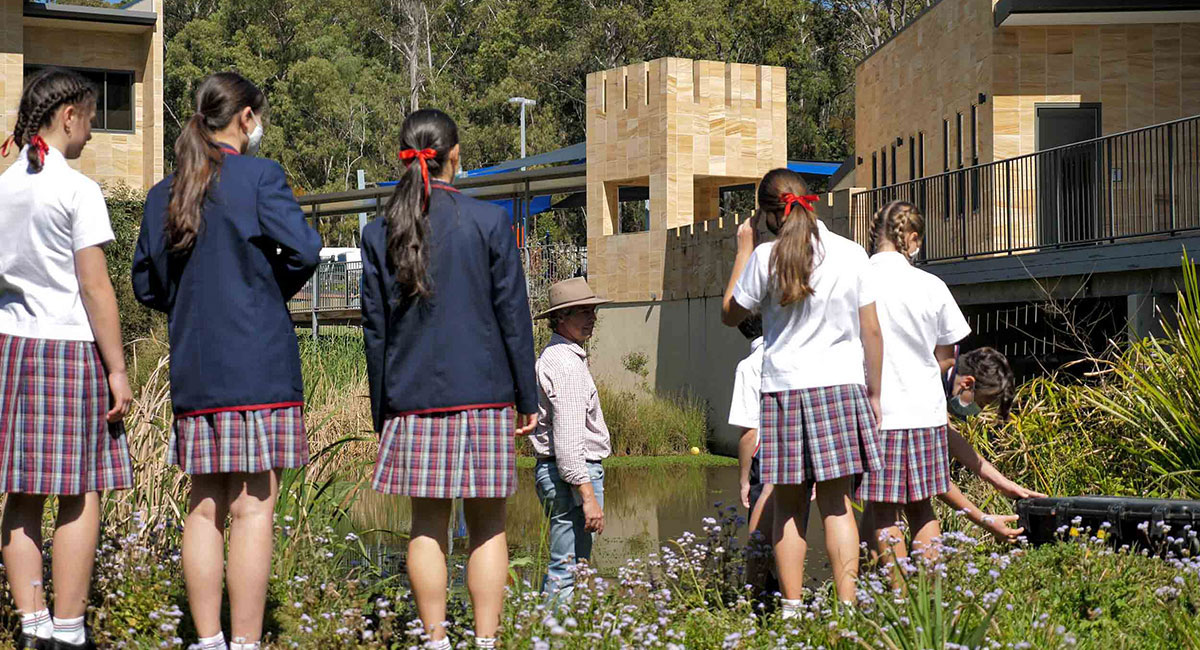 Hillcrest Christian College is one Gold Coast school that is leading the way in middle years education, with a conscious shift to acknowledge the middle years as a vital stage of growth and change.
To ensure students maximise their growth during this time, Hillcrest has formed a range of partnerships and joint ventures with local community and industry groups to offer students a huge range of experiences both in and out of the classroom to which they can draw upon in senior years and into future employment. These opportunities are further enhanced by accessing science and technology equipment normally only available in senior years.
Water management and sustainability in Middle Years learning
Utilising the local environment of bushland and watercourses which encompass Hillcrest's grounds, the College has partnered with council and local industry to expand student learning and experiences.
Under expert guidance from local tech leaders, the Hillcrest Water Management program has seen students work through plans to use cutting-edge technology to create monitor and ultimately support a better ecosystem in our local catchment and waterways.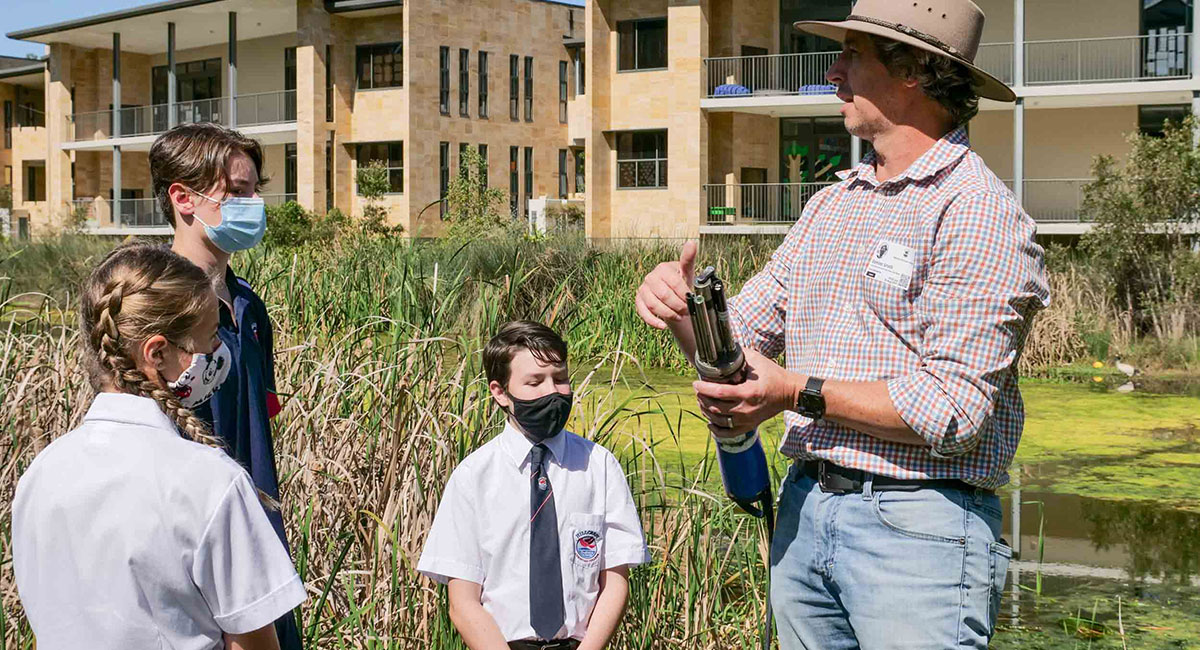 The joint project, conducted through the State Government-funded ICT Gateway to Industry School Program (ICT GISP), partners Hillcrest students with experts from the council's Catchment Management and Digital City Program Teams, and Gold Coast companies like IoT to monitor their campus environment and improve bio-diversity through technologies called the 'Internet of Things'.
Through the monitoring of the 'Hillcrest pond' and the creation of digital solutions to improve water quality and bio-diversity, students will be learning an array of concepts found in the Digital Technologies curriculum. The data obtained from the project can also be used in other subjects such as Mathematics and Science.
"Tech industry-led projects are authentic and effective ways for students to learn with and about technology and understand how it is applied in the workplace. This, in turn, promotes the skills and knowledge used in tech roles, inspiring students to consider a career in technology," said Matthew Jorgensen, Australian Computer Society's ICT Gateway to Industry Schools Program project manager.
While partnerships aim to diversify and enrich learning experiences, local projects ensure learning is relatable for students and can make tangible connects to learning in a real-world context.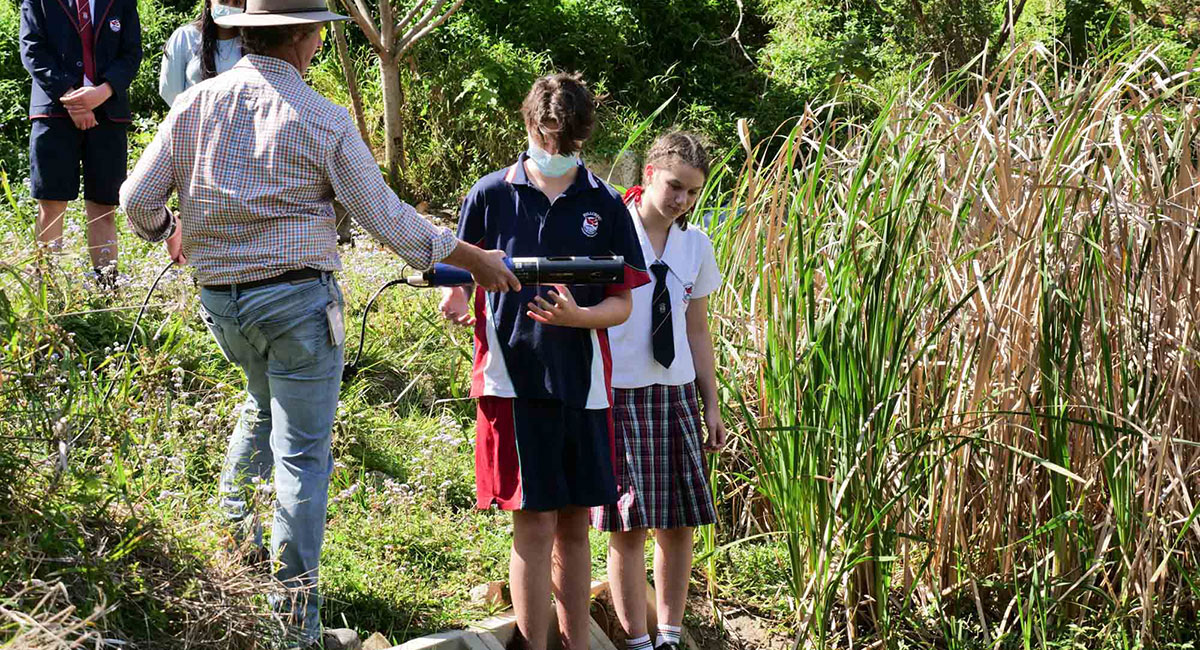 Hillcrest students have been working other agri-space projects Hillcrest's middle years students have also commenced in the historic 'What'll Happen to the Wattle' program.
Run by One Giant Leap Australia Foundation and in collaboration with the Japan Aerospace Exploration Agency (JAXA) the program sent native golden wattle seeds into space to study what will happen to the seeds against a control seeds from the same lot who hadn't ventured in space.
Making use of the natural bushland that surrounds Hillcrest, Students will germinate and grow both a control wattle seeds and the space seeds that lived at the International Space Station for six months. One Giant Leap Australia Foundation will run teleconferences and provide educational support.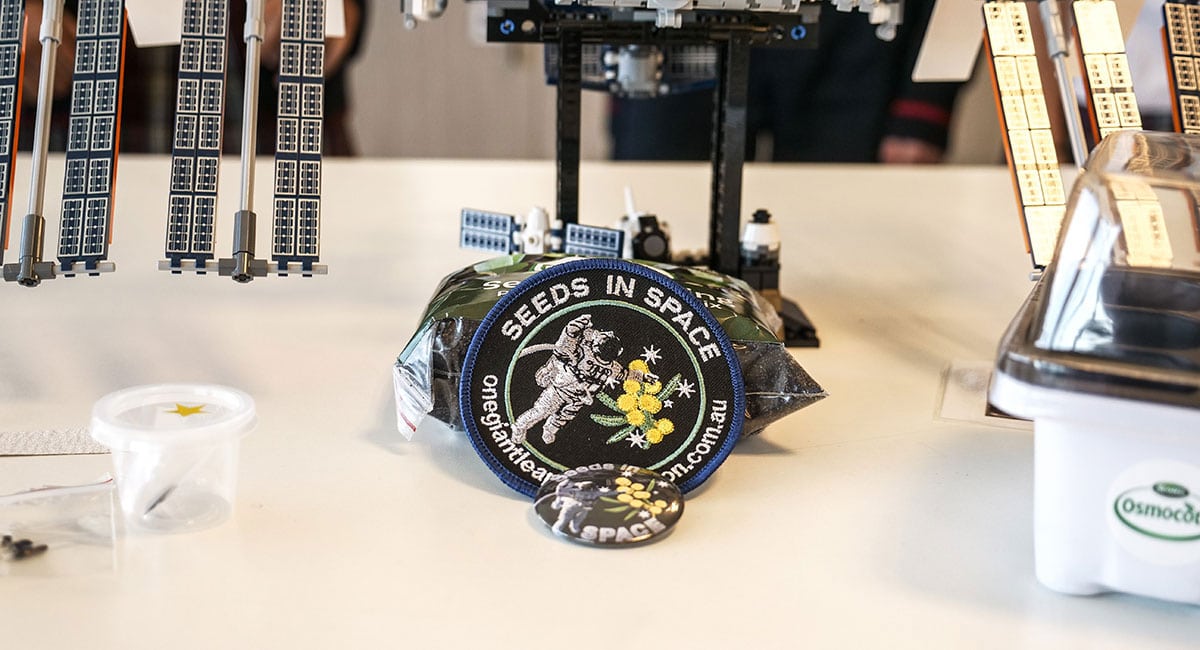 Students will also send the seeds away to be genetically analysed looking for abnormalities which may have originated from additional space radiation.
"Now that these seeds have been to space, the next step is for our science superstars of tomorrow to see what effects the space journey has had on their germination,' said Mr Porter, Minister for Industry, Science and Technology.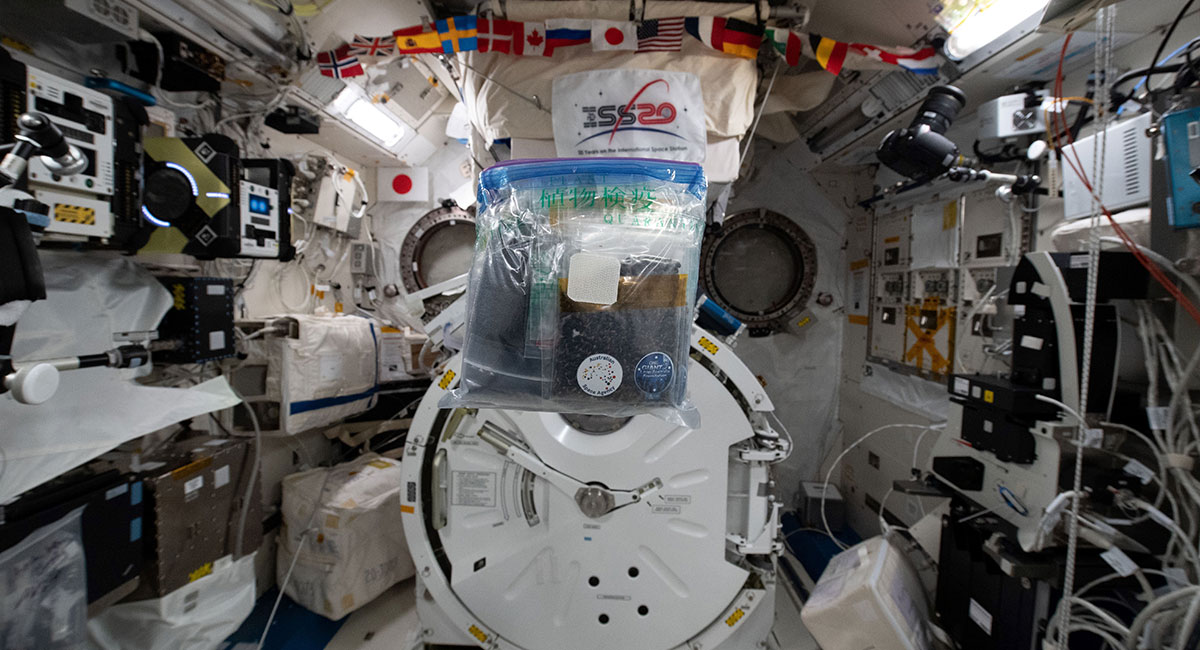 Technology, rockets and satellites in Years 5 – 8
Hillcrest Christian College has been selected along with a small number of schools to be part of a groundbreaking collaborative project with Griffith University and Gilmour Space Technologies.
This partnership project will see a Low Earth Orbit (LEO) prototype satellite developed locally by students and deployed for launch in mid-2022.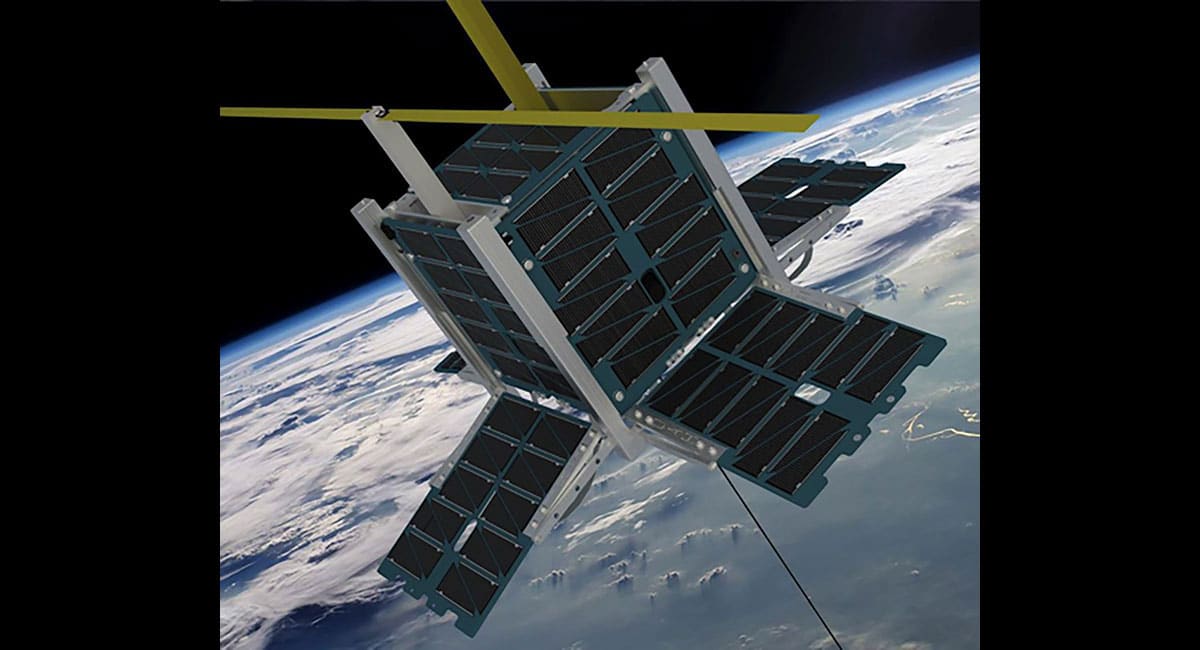 Image: courtesy of NASA
Collaborating and driven by Professor Paulo de Souza, Head of School, School of Information and Communication Technology at Griffith University, he will bring a wealth of expertise from his experience working with NASA on the Mars Rover projects. Students and teachers will have exclusive access to a Space Tech Lab currently being built at Griffith's Gold Coast campus, offering dedicated facilities for researchers and Gilmour Space Technologies staff to work collaboratively.
A small team of students will be attending various sessions at Griffith between February and June 2022, as well as a second group based at Hillcrest. In the sessions, students will learn about CubeSats, rockets, orbit, undergo media training and learn about other mission parameters. They will be involved in a core aspect of the CubeSat design and development, working with experts as they develop the CubeSat.
These types of experience enable students to apply their knowledge, work in teams and solve real world problems. More importantly make the tangible link between curriculum and real world challenges.
Essentials skills and knowledge for middle years students
"How can we prepare students for jobs that have not yet been created, to tackle societal challenges that we can't yet imagine, and to use technologies that have not yet been invented?"
These pertinent questions raised by the OECD Future of Education and Skills 2030 highlight the importance of equipping current students with skills for the future, and helping to develop learners enable agency.
Student agency is best achieved by creating a learning environment that supports and motivates each student to nurture his or her passions, making connections between different learning experiences and opportunities, and designing their own learning projects and processes in collaboration with others.
To meet this challenge, Hillcrest has adopted the 'SECRET Skills' – a framework which comprises 24 essential skills that have been identified through research as critical to drive personal growth.
Designed by British educator Dan Buckley, the framework has six skill domains which make up the SECRET acronym:
Self-Manager
Effective Participator
Creative Thinker
Reflective Learner
Enquirer
Team Worker
One of the defining features of the SECRET Skills framework is that it is self and peer-assessed; while teachers facilitate and encourage students to achieve their SECRET Skills goals, it is the students themselves who are ultimately responsible for collecting evidence in order to achieve accreditation and recognition at each of the nine levels of the framework.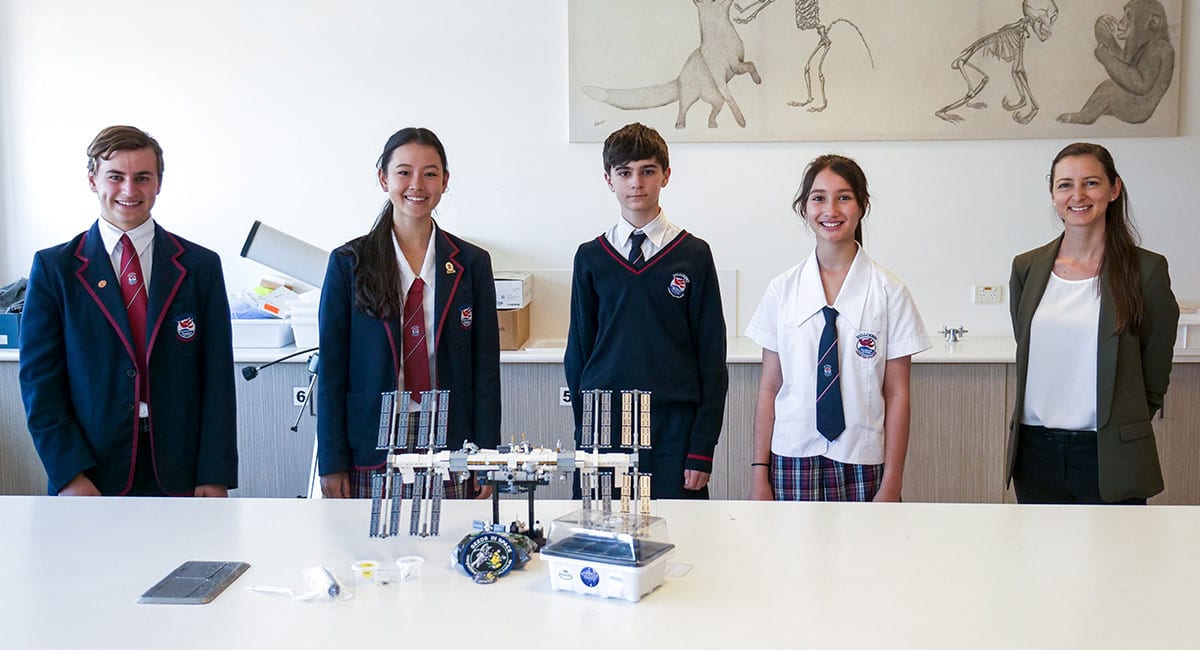 Creating greater access to middle years education
To complement their development focus on the middle years, Hillcrest has restructured its enrolment intake, adding one classroom at Year 5 instead of Year 7, which would be senior years in a traditional high school model. By doing this, Hillcrest provides differentiated learning experiences and access to science labs and other equipment earlier while also providing a gradual transition into senior years and pathways by supporting the adolescent years from Years 5-8.
We may not know what jobs will develop by 2030 but it's encouraging to see students at Hillcrest develop skills and opportunities to engage not only in their adolescent learning journey but also local and global contexts.
If you would like to find out more about Hillcrest, visit their website.
---
You may also like…
Innovative Learning Community at Hillcrest Christian College
Written by
Angela Sutherland
After spending many years hustling stories on busy editorial desks around the world, Angela is now mum of two little ones and owner/editor at Kids on the Coast / Kids in the City. She is an atrocious cook and loves cutting shapes to 90s dance music.