Camping has always been a great family activity. Kids love the relative freedom, making new friends and falling asleep to the muffled chatter of their parents outside. It doesn't matter if you are traipsing halfway across Queensland, or just rolling down to a nearby beach to escape the trappings of home, it is a wonderful way for the family to reset and reconnect.
However, camping is not for everyone. Rolling over on hard earth when the inflatable bed fails can be unappealing. Sand in the sheets, shared showers and overfriendly wildlife is not everybody's cup of tea. Luckily, there are as many ways to explore the great outdoors as there are places to go. And the camping industry has kept up with your expanding family. With options from tents to campers and caravans to motor homes, there's a solution to fit your lifestyle and budget.

Pack on your back
Of course the least cumbersome way to camp is using a swag or a sleeping bag under the stars. It works well for sleepovers in the backyard and might suit the ultra-adventurous hiking family, but when it comes to the average family vacation with small kids, it's probably not the best option.
Under the dome
The next level is probably a tent and with the price of family domes only a couple of hundred dollars, this is certainly the cheapest option for family camping. Decide whether you like a large tent, perhaps with separate rooms for kids and adults, or if your family would prefer two smaller tents so the kids have a little independence and you have a retreat. Either way, the disadvantage of tenting is the packing. Finding room for all the gear in your car can be a challenge, so you might want to invest in a roof rack. One of the best things about tents is they are easy to store in the garage, but this also means, unless you are super organised, it's easy to forget something (have a camping checklist). Camping in a tent for long periods can get a little uncomfortable but modern tents are easy to erect and even easier to dismantle.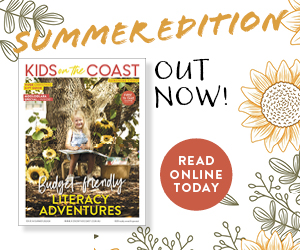 Packed and ready to go
If that sounds like a bit too much hard work, you might instead choose a camper trailer. Easily stored in the garage or under the house, a camper trailer can be prepacked and ready at a moment's notice. If you like the feel of sleeping under canvas, but want a little extra comfort this is the option for you. With a bed off the ground it's comfortable and camper trailers come in so many configurations you can add an annexe or pull-out kitchen and even put the tinny on top. The down side is they are expensive, and if off-road is your style, getting a suitable trailer can break the bank.
All in one
An easy to drive (and park) campervan is probably the closest a vehicle comes to the feel of family camping but it offers a little more comfort and a dry bed in any condition. Depending on the size of your family, you may find it hard to find something manoeuvrable and comfortable, unless you work well in close quarters. Many come with external awnings so you can still experience outside living, and it is also possible to get a campervan with an internal shower and toilet so you can avoid shared facilities. Campervans are a wonderful fly/drive option because they can be hired almost anywhere and offer your family a way to explore a new environment without constantly packing bags and changing hotels. They even come in off-road versions for areas where you can get off the beaten track. Ask for those with safe seating in the living quarters, and even long drives will be a breeze because the kids can keep themselves amused with a little more space!
Under cover
For longer journeys, there's a good reason why grey nomads usually choose a caravan: it can be set up in one spot and detached from the car so it doesn't restrict your ability to explore. The negatives are, of course, a caravan can be a nuisance to tow and difficult to manoeuvre. The plus side – they cost far less than a motorhome and if you have engine problems you don't lose your home while the mechanics tinker. For weekend warrior families, caravans might not be the best option unless you have endless gardens or under-house storage. If the latter is true it's an added bonus because a caravan can act as a fantastic spare bedroom when the rellies visit!
Top of the line
There's few more educational and amazing experiences for kids than packing up and spending an extended time on the road. Most long-term travelling families choose a spacious motorhome. Like modern gypsies, kids can spread out, there's family area for eating and homework, and internal toilet facilities. Motor homes are a fantastic rental option for large families or those who wouldn't go without the comforts of home. They are quite difficult to manoeuvre and expensive to run, but you can sometimes save caravan park fees because you are self-contained.
Wannabe campers
Life in a caravan park is different than any other accommodation option. Kids love the independence and relative safety while parents love getting away from the laundry, television and phone. Unlike hotels, where the facilities seldom match those you are used to at home, the expectation is different when camping and the prices are so reasonable that you can plan weekend getaways more often. If this all sounds good, but you want to try it out before you commit, why not try renting a cabin instead of family camping? Most caravan parks now have self-contained cabins on site for about $60 – $150 per night for the whole family.
Camping has come a long way. Some caravan parks come complete with a pool, water slide, tennis courts and even a kid's club. Others allow you to get away from it all and explore national park walking trails and waterfalls. Match your preferred level of escape with the type of accommodation that suits and it's easy to see why so many Queenslanders are pumping up their tyres and hitting the road.
---
You may also like…
A guide to camping in Australia
Cosy Gold Coast winter weekend escapes 
The family resort that is heaven for kids and paradise for parents
---