Do the kids want to treat Mum to breakfast in bed, but are too young for fancy cooking? Here are three reeeeeeally easy Mother's Day breakfast recipes that the littlest of kids can help to make. There's no measuring or complicated steps, and not much cooking required, but all come with the maximum wow factor. And all have been tried and tested by little kids AND by Dad.
Precede it with a nice little sleep in and you have a recipe for a truly winning Mother's Day.
Blueberry pancakes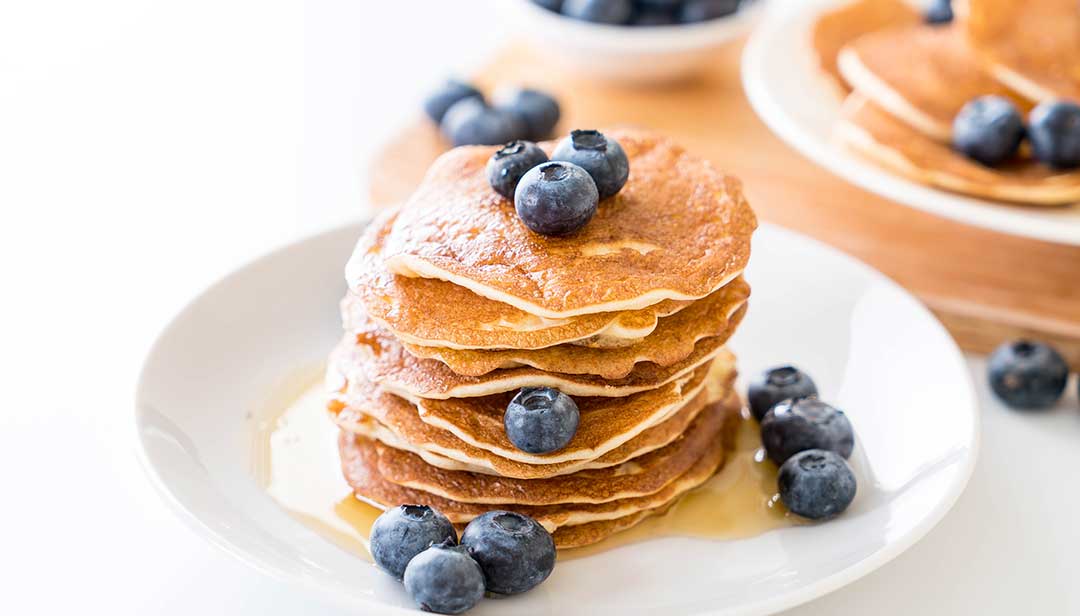 Many cooks would make their own batter. But if you aren't much of a chef and the kids are really little, the shaker bottles you get from the supermarket are great for little kids. Simply make batter as per instructions on the bottle and shake like crazy.
Of course, if the kids are a little older and want to make from pancakes from scratch, here is simple pancake recipe: In a bowl, whisk 1 egg, ¾ cup milk and 1 tbsp caster sugar. Sift in 1 cup self-raising flour and whisk until the batter is smooth and lump-free.
Cook pancakes, and stack with butter and maple syrup. For added wow factor, sprinkle with blueberries and dust with icing sugar.
Looks spectacular and tastes deeeeeelicious! It's the perfect Mother's Day breakfast!
Breakfast parfait
This is a simple no-cook recipe for little ones to create.
In a glass tumbler, layer granola, yoghurt, fresh strawberries, kiwi fruit and blueberries (and any other favourite fruit). Decorate with a sprig of mint if you have it. Healthy, easy to make, and looks amazing. Simply deliver to mum in bed with a spoon.
Avo and feta on toast
Toast two slices of sourdough or crusty bread. Then, in a bowl, put: flesh from one avocado, a few dashes of lemon juice, a drizzle of olive oil.
Squish with a fork, keeping some texture to it. Crumble in a small block of feta and stir through with the fork.
Spread on the toast.
If the kids (partners) are feeling extra creative, decorate with cherry tomato slices and a spring of parsley to make a cute flower. Yum!
---
Related Stories
Printable Mother's Day coupon book template
Make her day: Last-minute Mother's Day gifts that will really wow
---