September sees the streaming debuts of top 2022 blockbusters such as Disney's Thor: Love and Thunder and Warner Bros' box office hit Elvis. They join blockbusters like Universal's Jurassic World: Dominion and Disney's Lightyear, which were released to streaming in August. It means September will be a big month online for movie hits!
Blockbuster movies on the small screen
September is also set to be a big month for world premieres of streaming originals. Disney+ is releasing Robert Zemeckis' live-action family film Pinocchio to celebrate Disney+ Day on September 8 and the much-anticipated sequel to Hocus Pocus at the end of the month. Netflix has Academy Award contender Blonde fresh from its world premiere at the Venice Film Festival. Owen Wilson heads up Paramount+'s Secret Headquarters. While The Greatest Beer Run Ever starring Zac Efron is headed for Apple TV+.
Here are the 10 biggest family-friendly movies new to streaming in September.

Lightyear (Out Now on Disney+)
Disney and Pixar's Lightyear was originally released as a feature film in cinemas in June.  The sci-fi action-adventure presents the definitive origin story of Buzz Lightyear — the hero who inspired the toy — introducing the legendary Space Ranger who would win generations of fans. Chris Evans lends his voice to Buzz.
Jurassic World: Dominion (Out Now on Amazon Prime)
Jurassic World: Dominion didn't seem to set the socials alight like Top Gun: Maverick or Thor: Love and Thunder. Still, it was a cinematic success, generating a whopping $990 million worldwide. Original Jurassic Park cast members Sam Neill, Laura Dern and Jeff Goldblum join Jurassic World's Chris Pratt and Bryce Dallas Howard in what turns out to be the least foolish and perhaps most entertaining film of the Jurassic World franchise.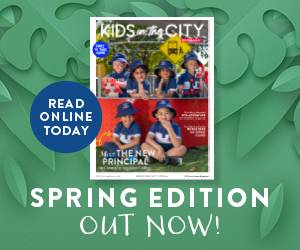 Top Gun: Maverick (Out Now on Apple TV, YouTube, Prime Video and Google)
More than 30 years have passed since the original classic Top Gun hit the big screen. The recent release of Top Gun: Maverick proves Australian audiences still feel a need for speed. It's already the third biggest film ever at the Australian box office. Now you can watch Tom Cruise in action at home (and it's still playing in cinemas!).
Pinocchio (September 8, Disney+)
Robert Zemeckis and Tom Hanks reunite for this live-action reimagining of the 1940 classic Pinocchio. Joseph Gordon-Levitt is the voice of Pinocchio's companion and self-appointed 'conscience' Jiminy Cricket. For those unfamiliar with the tale (gasp!) Pinocchio is the creation of Geppetto, a childless woodcarver, who wishes on a star for Pinocchio to become a real boy. His wish is heard by a Blue Fairy (Cynthia Erivo), who visits his shop and brings the puppet to life. An overjoyed Geppetto raises him like his own son, but for Pinocchio to become a real boy instead of just a living puppet, he'll need to go on a coming-of-age journey and learn how to be selfless, brave and true.
Thor: Love and Thunder (September 8 on Disney+)
Marvel's blockbuster Thor: Love and Thunder makes is streaming debut this month as part of Disney+ Day. The film, which sees Natalie Portman's character Jane Foster return, garnered mixed reviews when it opened, but we liked it. Directed and co-written by New Zealand's Taika Waititi, who has injected enough humour and wit to keep things interesting.
Elvis (September 21 on Prime Video and Google)
Baz Luhrmann's Elvis raked it in at the box office; the film earned $147 million at the US Box Office alone! On a global scale it has just over $277 million and counting. It beats Luhrmann's other hits including The Great Gatsby as his highest-grossing movie on the domestic charts. The film stars Austin Butler in his breakthrough performance as The King of Rock n' Roll. It premiered at Cannes to mixed reviews, which seem to have carried with it into cinemas. At 2.5-plus hours we'll leave it to you to decide how good the saga is.
Secret Headquarters (September 28, Paramount+)
While hanging out with his friends after school, Charlie discovers the headquarters of the world's most powerful superhero hidden beneath his home. When villains attack, they must team up to defend the headquarters and save the world. Owen Wilson stars alongside Michael Pena, who offers up the laughs. This is a good film for the Family Movie Night. There's a lot of CGI, things are blown up, the jokes are heavily geared for a younger audience, and unsurprisingly the kids have more smarts than the adults and end up saving the day.
Where the Crawdads Sing (September 28)
Currently in cinemas and from the best-selling novel, Where the Crawdads Sing is a captivating mystery. It tells the story of Kya, an abandoned girl who raises herself to adulthood in the dangerous marshlands of North Caroline, United States. She is isolated from her community for years, but becomes drawn to two young men from town whom she opens up to. Then one of the men is found dead and all of the community's suspicions are cast in her direction.
Hocus Pocus 2 (September 30 on Disney+)
The Sanderson Sisters are back! Bette Midler, Sarah Jessica Parker and Kathy Najimy resurrect (see what we did there?) their roles in Hocus Pocus 2. It's hard to believe it's been 29 years since the original story of the three wicked sisters from Salem, Massachusetts. They'd already spent 300 years asleep before someone lit the Black Flame Candle and brought them back to life. You might recall the sisters died at the end of the first movie, but they will rise again to scare the bajeezus out of you.
Blonde (September 28 on Netflix)
The world premiere happened at the Venice Film Festival and the Marilyn Monroe drama Blonde hits Netflix at the end of September. Writer-director Andrew Dominik adapts Joyce Carol Oates' fictional portrait of Monroe, which reimagines the tumultuous private life of the Hollywood legend — and the price she paid for fame. Ana de Armas plays Marilyn Monroe, and the film also features Adrien Brody, Bobby Cannavale, Xavier Samuel and Julianne Nicholson.
What streaming services do you use? Will you be watching any of these blockbuster movies?