Grab your Easter basket and fire up your sense of adventure! When I was a kid, my parents went to a bit of effort to create some fun at Easter. One of the things I remember most fondly is the annual Easter egg hunt we had at home. When my first child was born, I wanted to recreate that magic, which is why every year we have our own Easter egg hunt.
There's no real trick to creating the perfect at-home Easter egg hunt, but there are a few things you should keep in mind if you want things to go smoothly.

When to hide
My children are young, excitable and full of energy. They are early risers. For that reasons, I'm often hiding eggs the night before.
Regardless of when your hunt will be, allow yourself more time than you think necessary to do the hiding.
Your child's age matters
Younger children do well if the eggs are placed low and in plain sight. Older children, say those aged from six years, might be ready for a greater adventure. From an early age, I've made the Easter egg hunt more of a game and have given riddles and clues to lead the children to each egg (see below).
You can hide your eggs in more challenging spots, such as near bushes, potted plants, in mailboxes or shoes. Some children enjoy having to seek out the eggs using your clever hiding skills.
---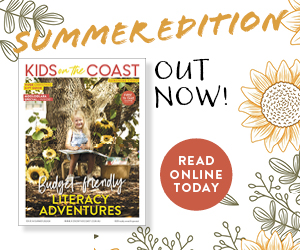 Download Free Easter Egg Hunt Clues
12 Clues for Little Kids: Easter Egg Hunt 2022
12 Clues for Bigger Kids: Easter Egg Hunt 2022
---
Consider reusable eggs
Chocolate is great, but some years ago I introduced reusable plastic eggs and it's made our Easter egg hunts at home more fun. Not only can I recycle the eggs from one year to the next, but they can be filled with small treats. I've also used them to hide clues, for when I've done clues-based Easter egg hunts around the house.
Be prepared
It goes without saying that you'll need an Easter basket for the kids to collect their eggs. They will also need to be dressed appropriately for the occasion. It's lovely watching my Little Ones run about the house in their pyjamas excitedly looking for eggs and clues, but if the hunt takes them outdoors the weather comes into consideration.
Hunts can be heaps of fun outside the house, and not just because they get the kids outside. If it's cold, damp or rainy, set up a plan.
If it's hot, holding the hunt in the early morning can have additional benefits — the chocolate won't melt and there won't be any meltdowns. Alternatively, try hiding the eggs in spots you know to be cool and shady. You can also freeze the eggs before hiding them.
Keep your pets safe
Dogs and chocolate aren't a good combination. Chocolate can make your pup ill, so remove the temptation from them while the Easter egg hunt is on. That might mean you need to lock them away in another part of the house or garden.