School holidays come around so fast! And, as parents, it's often a struggle to find time to plan school holiday activities that are fun for kids and relaxing for the grown ups.
Luckily, P&O Cruises have provided the perfect solution with their affordable school holiday cruises. Departing from Brisbane, these fun school holiday cruises won't break the bank, and might just be the ticket to a relaxing break for Mum and Dad, too!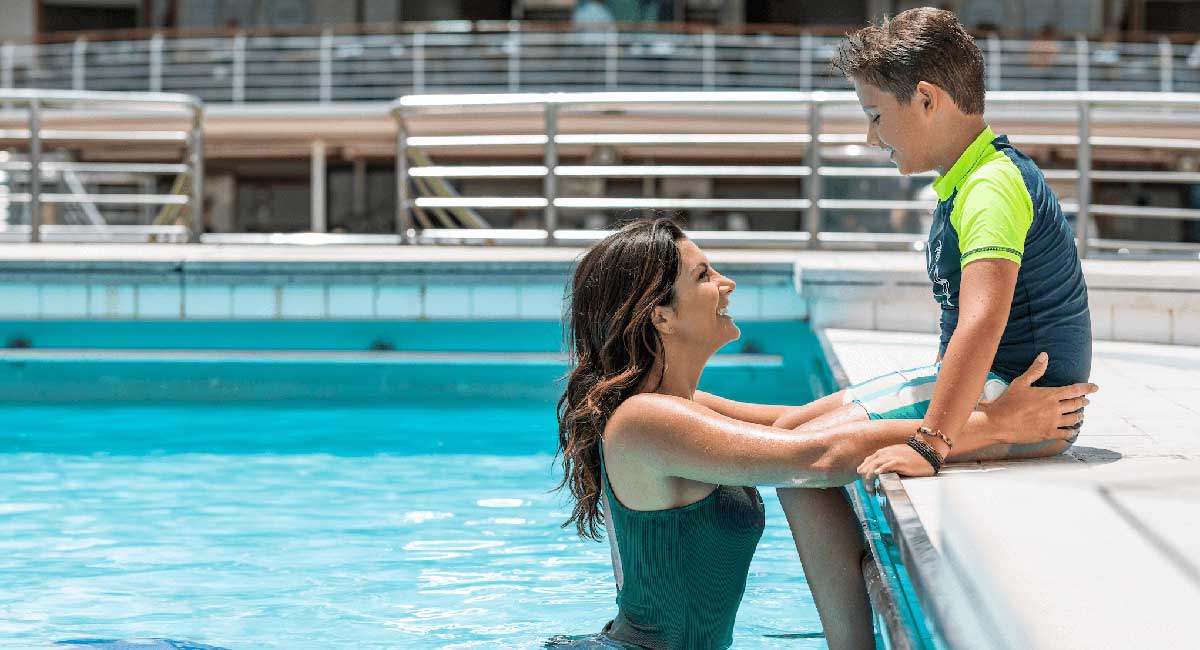 Sound too good to be true? Here are 6 reasons why a kid-friendly cruise should be at the top of your next school holiday activities list:
Once you're onboard, everything is taken care of
If you're like us and tired of running around every school holiday trying to keep every member of the family happy, then family friendly cruises are what you've been waiting for.
A P&O cruise provides the perfect combination of relaxation, adventure and family time, all while being transported from one stunning destination to the next.
Each ship is a one-stop-shop of family entertainment. With 60 onboard activities, shore tours, multiple restaurants, daily and nightly entertainment, as well as a variety of room configurations to suit different families' needs, there is nothing for you to do, but enjoy! And with some great package deals, your wallet will love it too! Now that's what we call a stress-free vacay!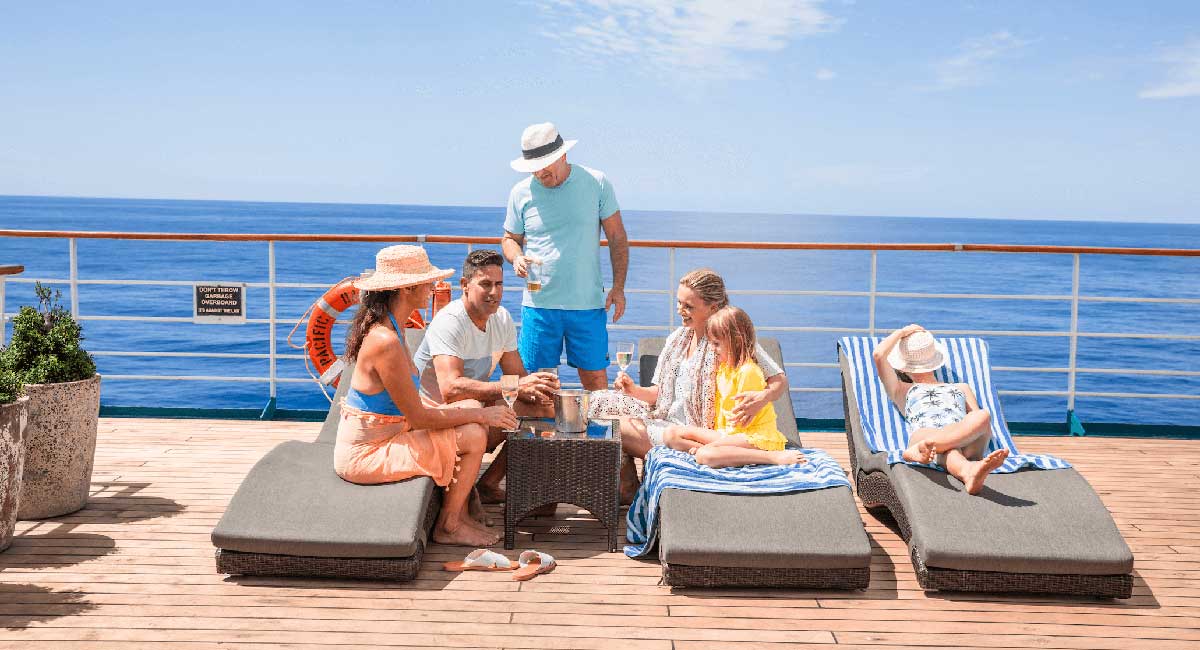 The fun is NON. STOP.
There is absolutely no way kids, or adults for that matter, will be bored on a P&O cruise.
There is absolutely no way kids or adults for that matter will be bored on a P&O cruise. The pools are seriously fun and will keep everyone amused for hours.
On dry decks, sports enthusiasts can try their hand at lawn bowls or on one of the sports courts. Never usually have the time to indulge in a new interest? That's about to change! While the kids are busy doing their thing, adults can have some fun of their own in mixology and dance classes, or watching a show onboard.
Kids can be in the spotlight
If your child is a natural on stage, or never had the courage to step into the limelight before, P&O's Time To Shine Talent Show gives them a chance to show off their creative side.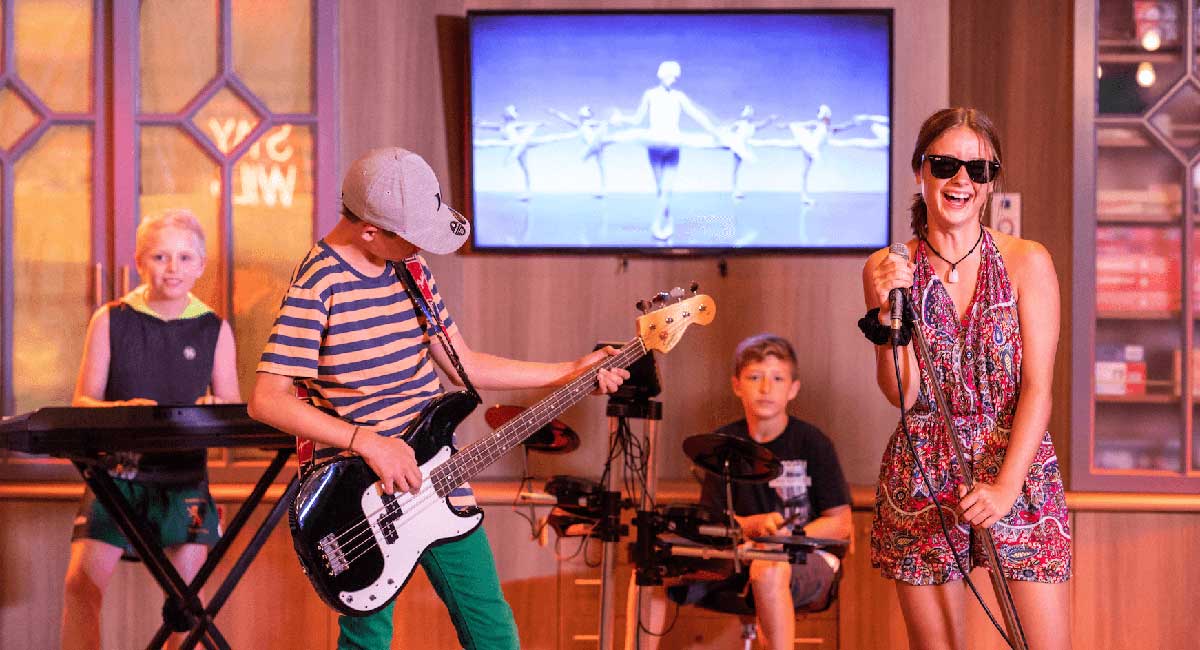 Guided by P&O's professional team, children will be able to channel their inner star quality and learn some new music skills on a range of instruments on hand in Teen Jam and perform a solo or jam with their new besties, it's all in the name of fun!
P&O Edge Adventure Park
If you have some adrenalin junkies in your crew, then P&O Edge has them sorted for fun activities, too!
They can race down a zip line on the top deck of a cruise ship, scale the rock climbing wall with spectacular views, bravely walk the plank (all safely harnessed of course), or challenge their balance on the elevated slackline.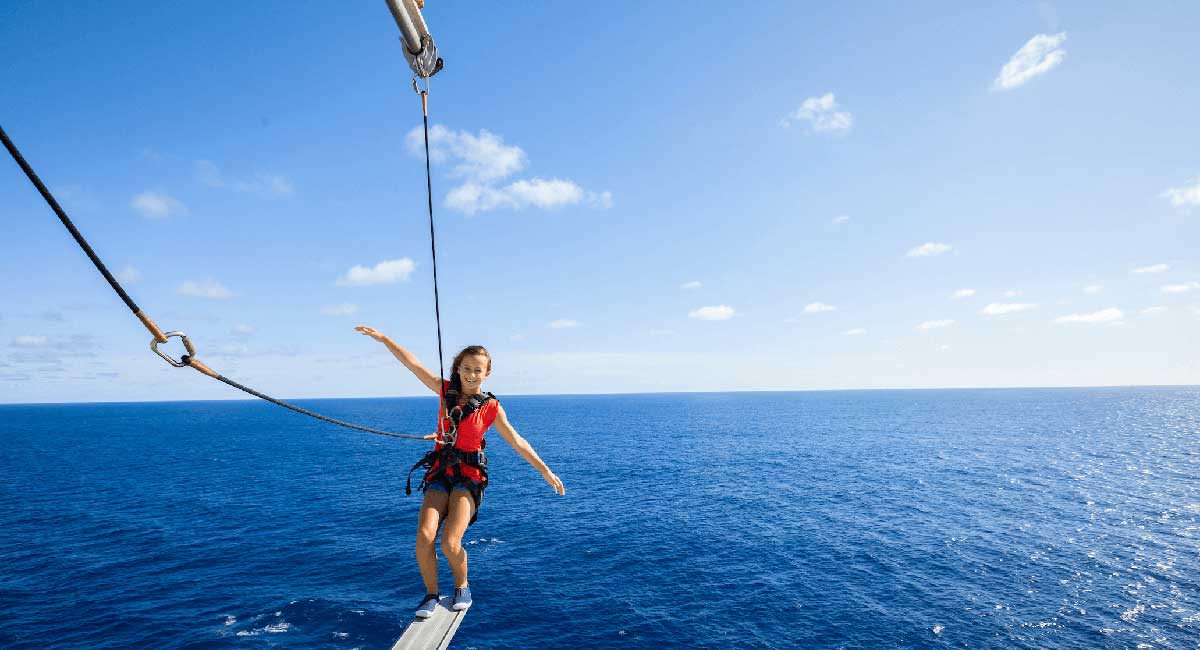 Just for kids
Catering for kids aged from 2 to 17 years old, the four fabulous age-specific P&O Cruises Kids Clubs makes P&O a great cruise line for kids. All are supervised by experienced youth staff and include an extensive list of cruise activities that will entertain even the fussiest of crewmates.
The program has been developed with the help of professional childhood academics, so the kids will learn a great deal without even realising it. And the best bit? Kids Club is included in the fare.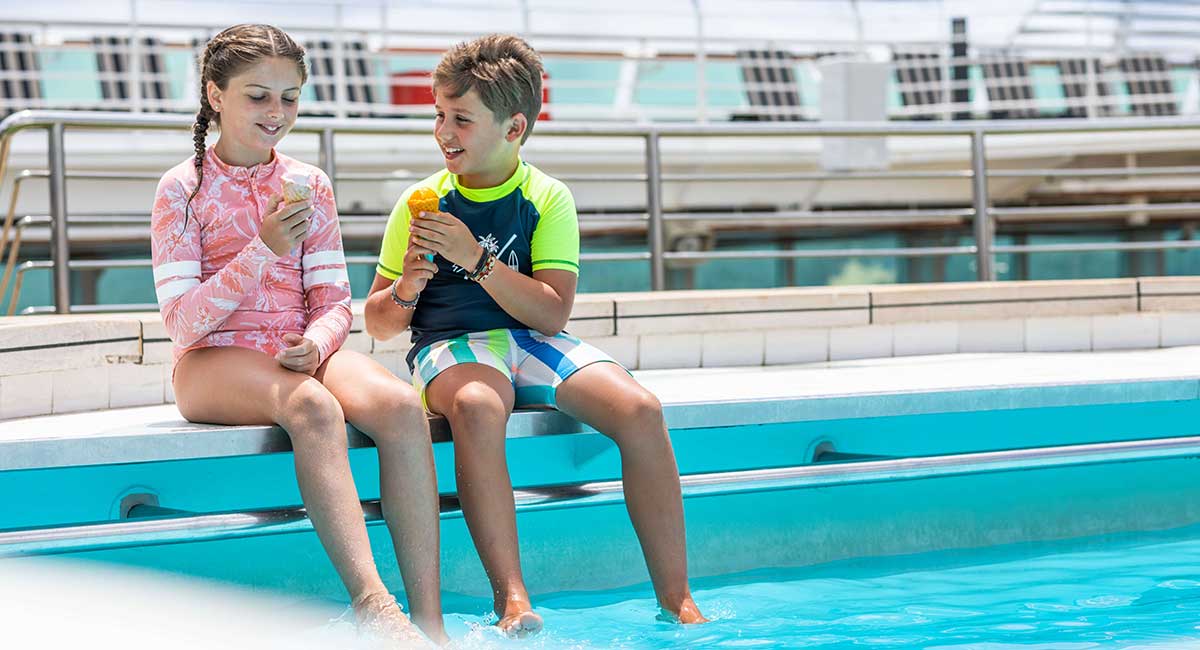 Downtime for parents
It's only fair that parents are equally spoiled for choice when it comes to relaxing on holiday.
On a P&O cruise, there is no shortage of ways to treat yourself.  Why not lay the day away on one of the poolside lounges in the child-free Oasis deck while sipping a cocktail? Or refresh the mind and body with the top-class spa, gym and pool facilities?
You can even return home with a whole new look by taking advantage of the excellent hair and beauty salons, and retail therapy onboard.
As an added bonus, the babysitting services (for which charges may apply) operate late into the evening, so that date night you've longed for can finally be on the itinerary.
Want to be prepared ahead of your cruising holiday? Get the lowdown on everything you need to know about cruising with kids on P&O's website. Not sure which cruise suits you and your family best? Take the Cruise Quiz and find out.
---
You may also like…
5 healthy eating tips when travelling with toddlers