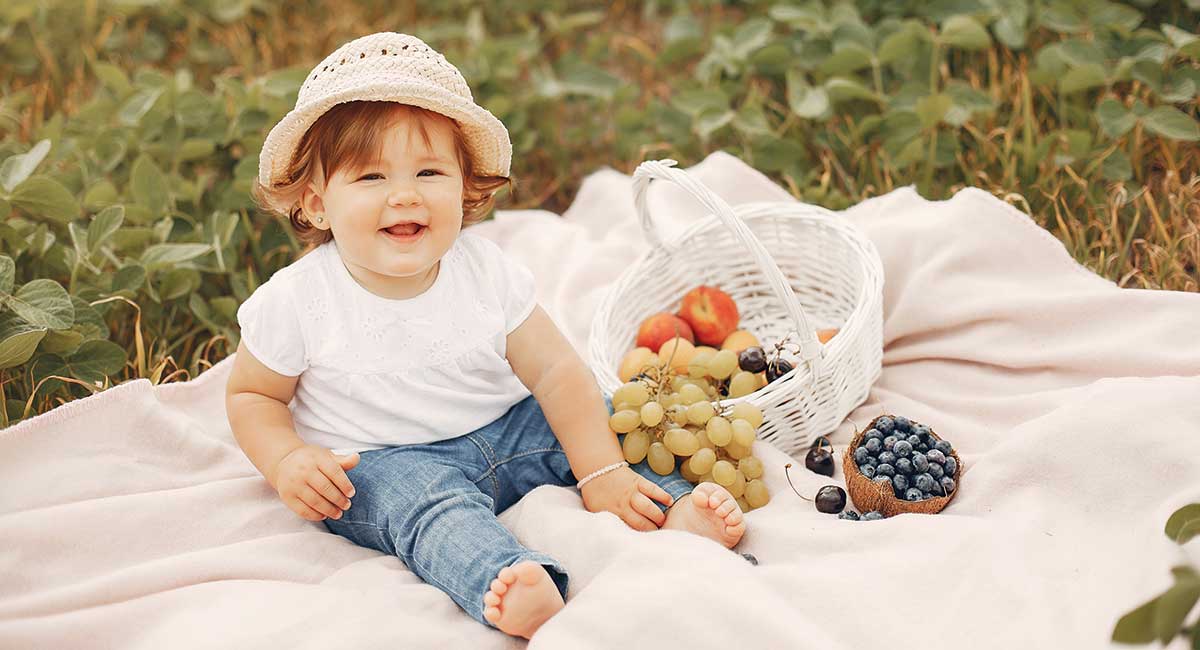 Home & Health
5 healthy eating tips when travelling with toddlers
Any parent will vouch for the fact that routine reigns supreme when it comes to nurturing happy healthy toddlers. As we gather recipes that are hits simply through trial and error, it seems familiarity is our best friend. Healthy eating when travelling with little ones, however, is a completely different story and one that can easily turn a happy, calm toddler into a hangry, tired toddler. Suddenly, it's no longer the holiday you had in mind.
Try these healthy eating tips for when you are next travelling with kids.
1. Book an apartment with a kitchen
Having the convenience of a kitchen is a lifesaver for healthy eating when travelling, even as the children grow older. Ensuring there are kitchen facilities to prepare a healthy breakfast, lunch and snacks, it removes the pressure from dinner (who wants to cook dinner on holidays?). It will make your life so much easier to have at least two familiar meals that are nutritionally balanced. Try packing a picnic if you are planning on being out for the day. This will allow more time for exploring and enjoying each other's company. Hunt down and make a beeline for the nearest grocery store to stock up on fruits, low sugar snacks, milk, eggs, bread and salads and you'll also be saving a truckload of money.
2. Keep the balance
It's nice to dabble in the local cuisine. Many toddlers will welcome the change, but the aim is to still cover your bases with each food group. Fish and chips each night is not going to give our toddlers the energy they need to keep up with the holiday pace. Envisaging the colours of the rainbow on each plate, by ordering a side of salad or veggies or including a healthy smoothie with an array of fruits and vegetables, will fill the void. These additions will strengthen their immune system and make things so much easier to return to healthy eating patterns upon returning home.
3. Set the example
The only normal our toddlers know is the normal that they see. Even though you may be travelling, it doesn't mean that healthy eating goes out the window. Bring some of your own familiarity and values to the table as this may help ease a toddler's anguish.
4. Bring your own
Airline food can be quite unappealing for the best of us, let alone a fussy toddler. The simple answer is to pack your own. For the sake of convenience, throw in some trusted jars or pouches of baby food, healthy bars, fruit and homemade slices. This is going to help make life easier when you're on the road / in the air / stuck in transit. Pack food that has no need for refrigeration and rest assured that a hangry toddler is not in your near future!
5. Carry a water bottle everywhere
Excessive sugary liquid calories are one of the biggest mistakes parents make with young children on holidays. Stick to your guns and only allow water with meals and perhaps a watered-down juice once a day as a special treat.
By Karla Gilbert, Nutrition Partner to Kool Kids Early Learning
---
You may also like…
5 top tips to make a healthy lunchbox IRRESISTIBLE!
Healthy snacks for kids
Crazy Noodle Veggies Recipe
Written by
Angela Sutherland
After spending many years hustling stories on busy editorial desks around the world, Angela is now mum of two little ones and owner/editor at Kids on the Coast / Kids in the City. She is an atrocious cook and loves cutting shapes to 90s dance music.