One of the biggest worries when getting a child an iPad is that kids could stray into inappropriate spaces, unless you are monitoring their every swipe. But iPads are actually pretty impressive things, and those clever people at Apple have included many features that most parents don't know even exist, to keep kids cyber-safe. Here are 7 key iPad settings for kids that every parent needs to know and use on their child's iPad.

1. Blocking content and apps
You can restrict access kids have on an iPad in several ways. You can block certain apps, websites and services such as Siri, Facebook, Safari, by turning on the Restrictions. Go to Settings > General > Restrictions and choose the apps or features you wish to restrict. Here you can also block explicit content, and restrict movies by their rating. You can even detail specific websites, so the device will only allow access to those sites you have entered.
2. Use Guided Access
You can temporarily restrict a device to a single app, so other apps and content cannot be opened until it is turned off. Head to Settings > General > Accessibility > Guided Access. And turn Guided Access on. You can also set a passcode here. Then, when you are in the chosen app, triple-click the home button to activate. To deactivate, triple-click the home button again.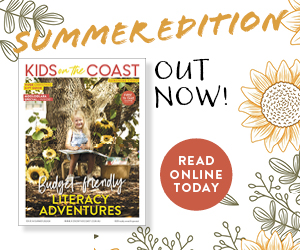 3. Set a time limit
One of our fav cyber-safe iPad settings (works on iPhones too!) is that you can a time limit for how long an app is active. Simply choose the Options button within Guided Access in the app and it will give the option to set a time limit. At the end of the time, the app will go to sleep. It even gives a 30-second warning!
4. Set up Family Sharing
A typical family today usually has multiple devices, each with different apps, music and preferences. Family Sharing is an essential iPad setting that makes it easy to share content across those devices, without sharing accounts. Set up an Apple ID for each child by going to Settings > iCloud > Family > Create an Apple ID for a child and follow the prompts. This allows you to manage what your kids download as well as automatically sets restrictions in the App store based on their age. Once they have their own ID, go to Settings > iCloud > Set Up Family Sharing and follow the prompts. Don't worry, it doesn't automatically share everything – you can hide your own app purchases, so they can't see the apps you have on your own device!
5. Set up Ask to Buy
With Family Sharing set up, Ask to Buy is turned on by default for any child under the age of 13. It can also be turned on for any family member under 18 by going to Settings > iCloud > Family and following the prompts. With this activated you will receive a message asking you to approve any in-app purchases and downloads (even free ones!), so you can rest easy that you are approving everything that is downloaded onto the iPad.
6. Use Find my Friends
As part of Family Sharing, the location of each device can automatically be shared in the Find My Friends app. Though not totally relevant for younger kids, it's a great way to keep an eye on where older kids are throughout the day, without intruding on their day. Tracking down a lost phone or iPad is also made easier by using the Find My Phone app, as any family member can use the app to locate any other device in the family.
7. Restrict the volume
Find that kids always turn up the volume too high? Simply set a volume limit by going to: Settings > Music > Volume Limit and set the maximum level.
---
You may also like…
5 online scams targeting kids and teens, and how to stay safe
My child wants a phone – what now?
Keeping kids safe online