While some people may consider stuffing a turkey a little odd, that has nothing on these strange Christmas traditions that people take part in around the globe come Christmas time. From evil spirits, to pooing logs (yep, that's right), there's some weird Christmas traditions out there!

Venezuela
In Caracas, it is a tradition for the whole city to roller skate to church for Christmas morning mass, with roads closed to cars.
Christmas traditions in Portugal
On Christmas Day, the main feast, or consoda, is held in households in Portugal. Families often set places for relatives who have passed away. Some also leave crumbs out for these departed souls, as it is believed to bring good luck.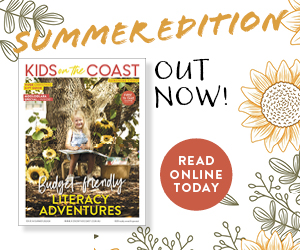 Norway
In Norway, it is believed that evil spirits arrive on Christmas Eve. Residents hide their brooms as they fear the evil spirits will use them to attack people – a great excuse for no housework!
Catalonia
In Catalonia, the Tio de Nadal is found in many homes at Christmas time. It is a hollow log with legs and a face painted on one end. Beginning on December 8, the log is given something to "eat" every night, where treats are placed inside the log. On Christmas Eve, the log is ordered to "poo" and beaten with sticks, revealing the gifts inside that are then shared by everyone. The log is commonly called the caga tio (or "poo log").
Germany
On December 5, children in Germany place a boot or shoe outside their bedroom door instead of stocking in the hope that they have been good enough to receive some treats from St Nicholas. If they have been good, they receive a tree branch covered with goodies, if they have been bad, the branch will be bare.
US
This is definitely one tradition I could get on board with! In the US, thousands of people all over the country take part in pub crawls dressed as Santa, all in the name of charity.
South Africa
Children beware – don't eat Santa's cookies on Christmas Eve! In South Africa, legend has it that a boy called Danny dared to eat the plate of cookies made by his Grandma for Santa. In a fit of rage, she killed him. His spirit is now said to haunt South Africa around Christmas time, keeping an eye on children and making sure they are good.
Ukraine
If you haven't yet put your tree up, how about considering this theme for your decorations this year? In Ukraine, many trees are adorned with spider web decorations amid the tinsel instead of the more customary baubles. The Legend of the Christmas Spider is behind this tradition. The legend goes that there was a poor widow who couldn't afford to decorate her Christmas tree. When she awoke Christmas morning, she found that a spider has spun its web (tinsel) around the tree.
Do you have any unique family Christmas traditions?
For more Christmas fun, try RECIPE: Parmesan and Pesto Christmas Tree Pull Apart and The COOLEST melted snowmen!