Stuck for ideas to keep the kids entertained this winter school holiday? Thankfully there's stacks of things to do with the kids this winter school holiday! From outdoor, small group workshops to live streams and more, everything on offer meets COVID-safe requirements… so you can rest easy that your munchkins are safe.
Here are our favourite school holiday activities on the Sunshine Coast for Winter 2020!
Agents of Discovery at the Gardens and Wetlands
19 June 2020
Maroochy Regional Bushland Botanic Garden
51 Palm Creek Road Tanawha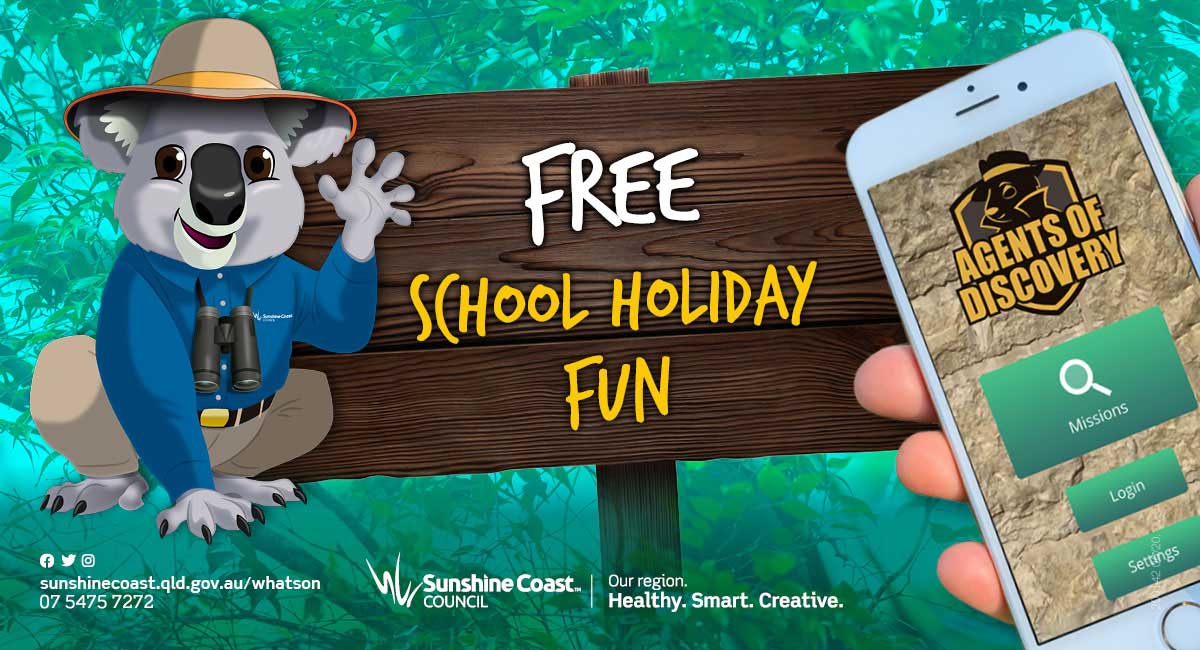 Get outdoors these school holidays and explore nature with the Agents of Discovery app.
Kids will love this digital game which uses GPS technology to unlock a self-guided bushland or wetland adventure. The Missions goes live on 19 June, so get set, get out and play! … READ MORE
Immanuel Lutheran College Winter Vacation Care
22 Jun 2020 to 10 Jul 2020
Immanuel Lutheran College, 126-142 Wises Rd, Buderim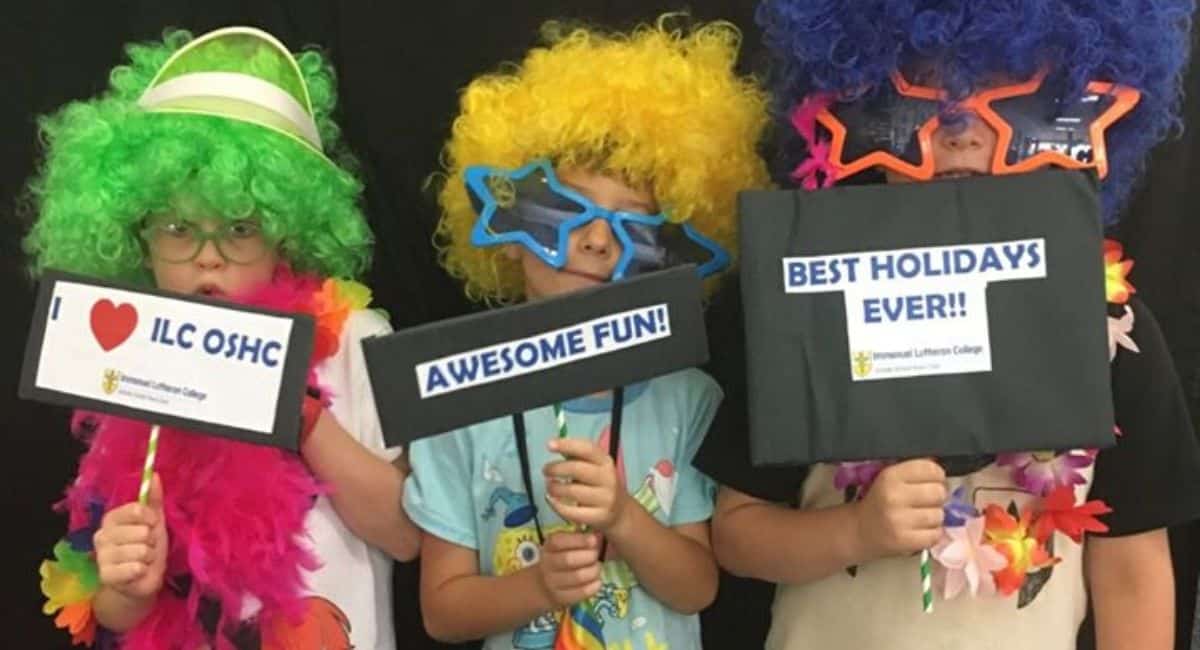 Join the holiday adventures at Immanuel Lutheran College OSHC – open for all Sunny Coast kids and their families.
Surrounded by a beautiful forest, Immanuel Lutheran has been implementing an amazing Forest School Program for the last 4 years. The vacation care program also has access to the College's stunning grounds, for a variety of sport, nature and team-orientated activities. … READ MORE
Pay a visit to the penguins at SEA LIFE Sunshine Coast
27 June to 12 July 2020
SEA LIFE Sunshine Coast, Mooloolaba

Take the kids on an underwater adventure at SEA LIFE Sunshine Coast during the winter school holidays!
The indoor attraction is home to the Sunshine Coast's only colony of Little Blue Penguins, who have settled nicely into their new home since arriving late last year. For those looking to take their knowledge of penguins to the next level, you can now step inside the Little Blue Penguins' habitat for a Penguin Encounter! The exciting experience allows guests aged 5+ to meet the charming little birds up close, hand feed them a fishy feast, go on a behind the scenes tour and discover how the dedicated team of keepers care for each of the penguins.
The Hot 91 Skyline Ferris Wheel
26 June to 16 August 2020
Bulcock Beach Car Park, The Esplanade, Caloundra
Skyline Attractions is thrilled to be coming back to Caloundra for the second year.
For a limited 7.5 weeks you can take a ride 35 metres in the air on the HOT 91 Skyline Ferris Wheel at the Bulcock Beach car park. Spectacular 360 degree views of Caloundra and surrounds are simply breath-taking. … READ MORE
Inventors Week
29 June to 4 July 2020
Online

Inventors Week has been designed to show students how they can design, create and invent from anywhere in the world as they learn how to design robots, build products, design apps and bring their ideas to life.
As a collaboration between BOP Industries and Robotics Playground, Inventors week will feature online classes run over the course of the week for primary and high school students. … READ MORE
Kid's Magic Workshops at Noosa Civic July School Holidays
Monday 29th June to Friday 3rd July daily
Monday 6th July to Friday 10th July daily
Noosa Civic Shopping Centre, Noosaville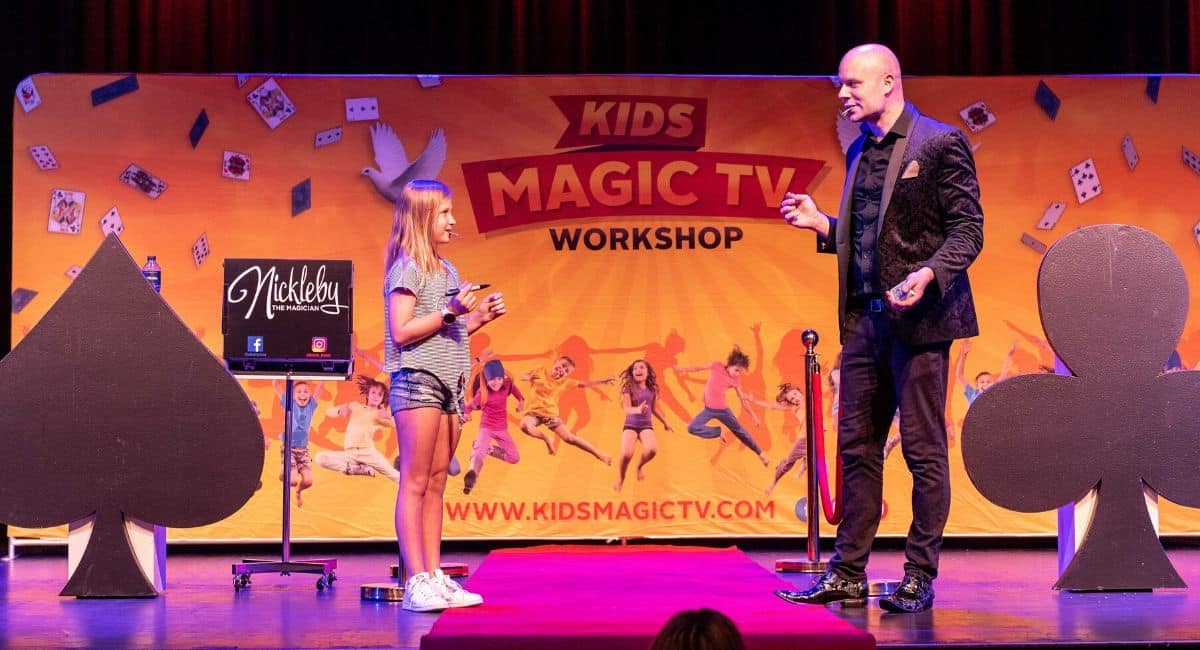 Be entertained by Nickleby the Magician and learn some magic tricks in the process, where kids can take home their own Magic Starter Kit. Book your session online … READ MORE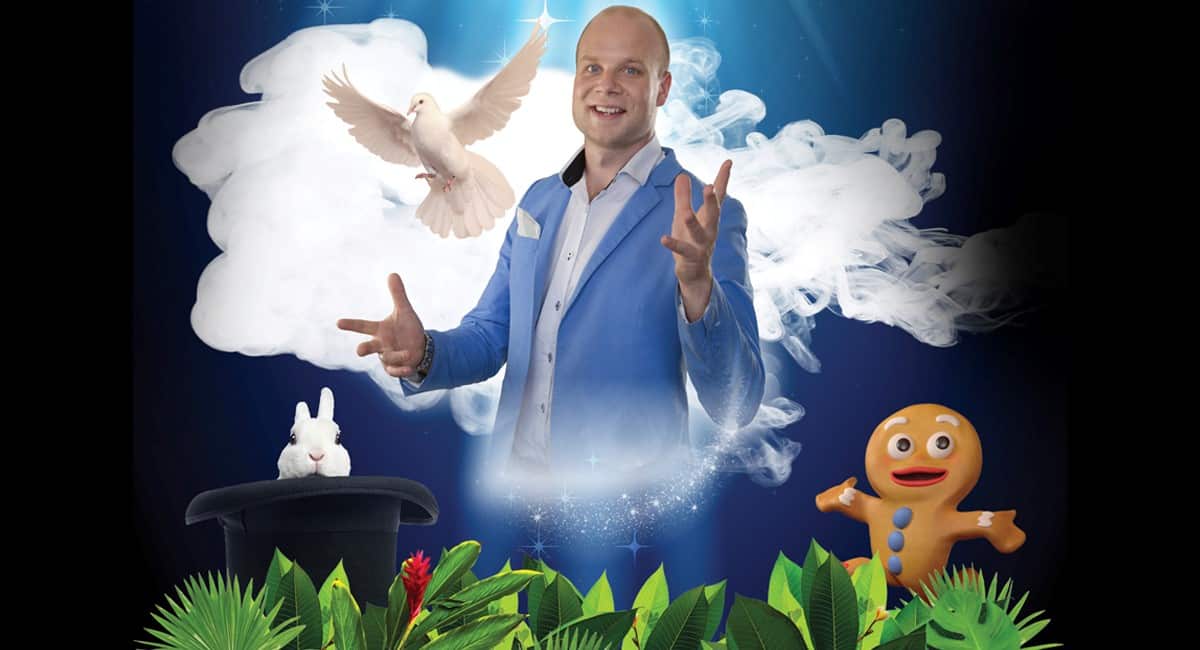 Glitter & Goop is a fun, creative, hands-on, messy, experimental, relaxed, all-inclusive space for people to enjoy and create some amazing artwork. People of all ages will have the opportunity to get creative at their own pace. It's a welcoming space where all ages can experiment with different crafts, gain confidence and enjoy their creative self. … READ MORE
Horizon Festival has teamed up with illustrator and animator Helena Papageorgiou to create a magical, augmented reality adventure for children – A Forest in My Pocket.
A Forest in My Pocket uses print-at-home images that come to life via augmented reality using the EyeJack app. Simply print the series of three images, place them around the house and use the app to guide your child through this magical adventure. … READ MORE
Become a Robot Designer these winter school holidays! Learn how to use 3D Design Tools and create your own awesome robot design. … READ MORE
Heading south over the holidays? Check out our Our FAV winter school holiday activities in Brisbane and Our FAV things to do with kids this winter school holiday on the Gold Coast