Bushwalking is a great free pastime for families. From the winding tracks and unique landscape, to the peaceful sounds of indigenous birds.
Trekking through the bush offers more than the exercise and education, it's a perfect way to switch off from technology and get away from the distractions of life. Thankfully, there is an abundance of bushwalks on the Gold Coast that are great for families.
To make sure you are properly prepared, the top tips for a safe and happy trek are:
Wear good enclosed walking shoes; thongs and sandals will start to hurt your feet and you will end up with blisters
Wear a hat, preferably a wide brimmed hat or a legionnaires cap, not only for sun protection, but also to help keep the dreaded tick off your scalp
Load your backpack and pockets with healthy treats, you never know when you might need a snack
Bring plenty of water
Pack a basic first aid kit
Leave as early in the morning as possible
Layer clothing so that it can be taken off as you get into the hike
Make sure you have your phone and it's fully charged. You may want to take photos and videos but also in case of emergency tell a friend or family member where you are going
Getting back to nature is good for the mind, body and soul, and a fabulous alternative to the golden sands of the Gold Coast. The must do bushwalks on the Gold Coast are:
The Natural Arch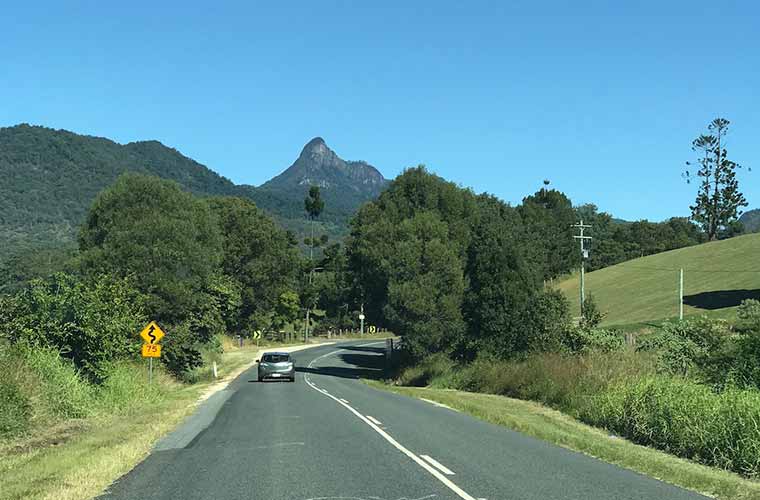 Also known as Natural Bridge, the Natural Arch is a great beginners' walk. It's only about 1-kilometre to the naturally formed bridge and it boasts a lovely waterfall and cave. For a keen eye and ear, there's also lots of native flora and fauna. It is found on the western side of Springbrook National Park and it's easily accessible with a car.
Accessible from Nerang-Murwilumbah Road carpark.
Springbrook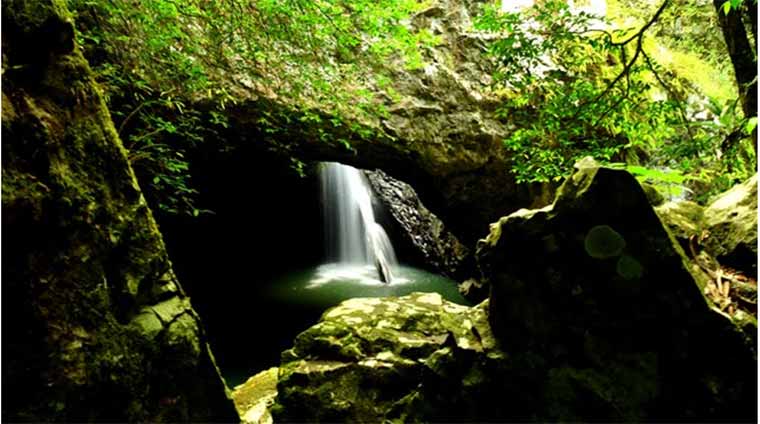 Springbrook is a stunning example of the Gold Coast Hinterland. Punctuated with waterfalls and rock formations, the routes can be as challenging or as leisurely as you would like.
The best part is the Purling Brook Falls. Make sure you pack a picnic and your swimmers for this one. The swimming hole in the middle of the walk is a perfect place to pull up a rock and refuel for the walk back to the car.
The circuit is a 4km return trek, and the return is a decent climb so be prepared for some hard work.
Springbrook Road, Springbrook QLD, 4213.
Austinville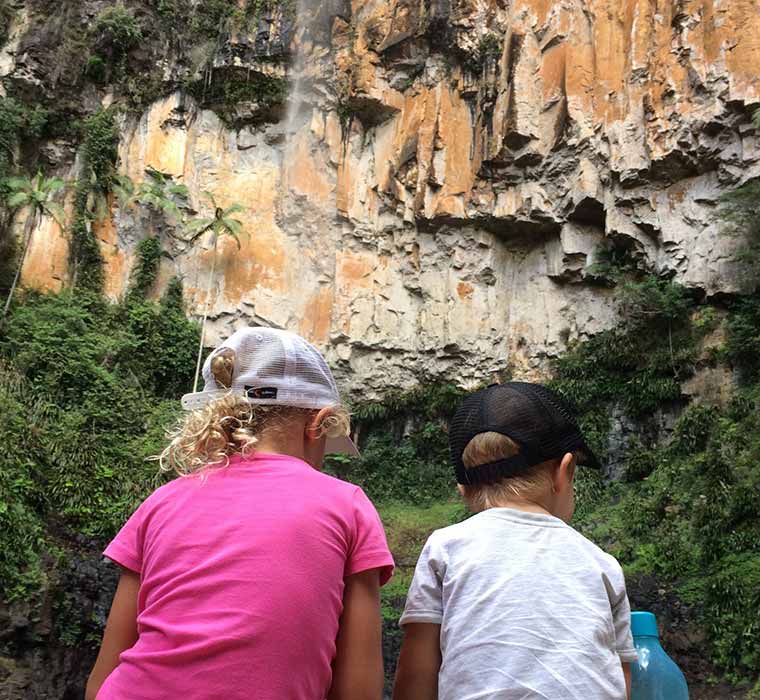 Austinville is a quaint little corner of the Gold Coast, boasting a gorgeous little swimming hole as well as some fairly difficult walking terrain.
This trail is rugged, challenging and off the beaten track. There is a steep incline, so this is definitely one for the more experienced walker.
Austinville is found nestled behind Tallebudgera Valley and and easy 30-minute drive from the southern end of the Gold Coast.
Austinville Rd, Austinville QLD 4213.
Binna Burra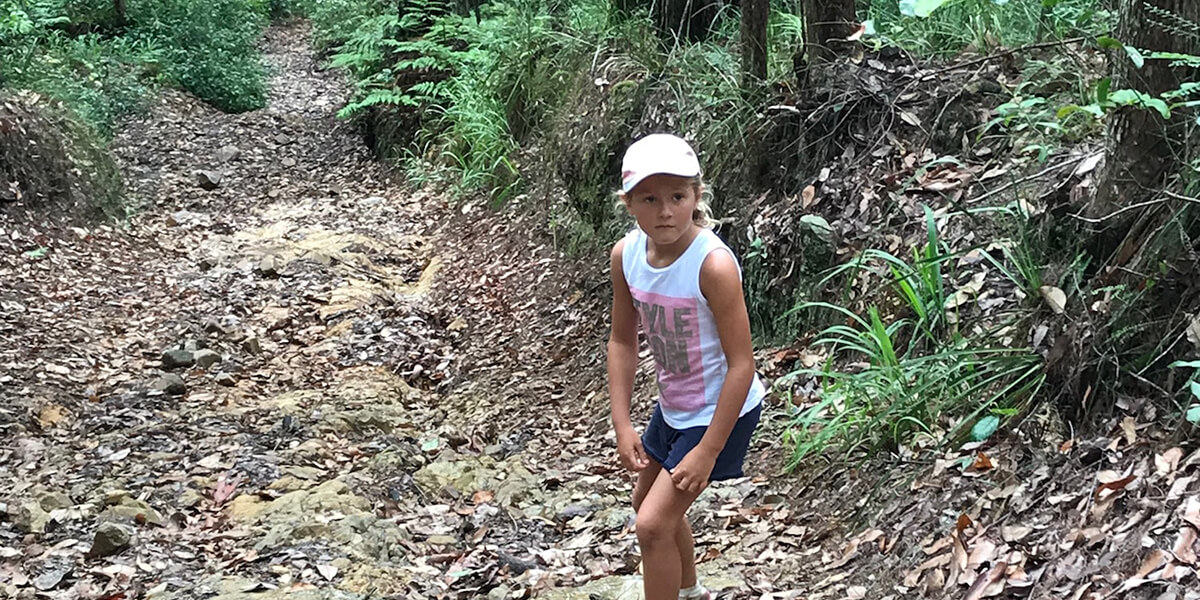 The Lamington National Park offers some of the best bushwalks on the Gold Coast. With Binna Burra ("where the beach grows") and Lamington in the same place name, how could it not be stereotypically Australian!
There are treks for any level here, from a 12km circuit to a short 1km lookout stroll. You can be as challenged or walk as leisurely as you wish. From the enchanting flick of a whip bird to the gentle rustle in the bushes from a Padymelon kangaroo and everything in between, it's a great place to spot wildlife.
Binna Burra is roughly 1-hours' drive from the Gold Coast via Nerang and also has a lodge, camping ground and café.
Binna Burra Road, Beechmont QLD, 4211.
Mount Warning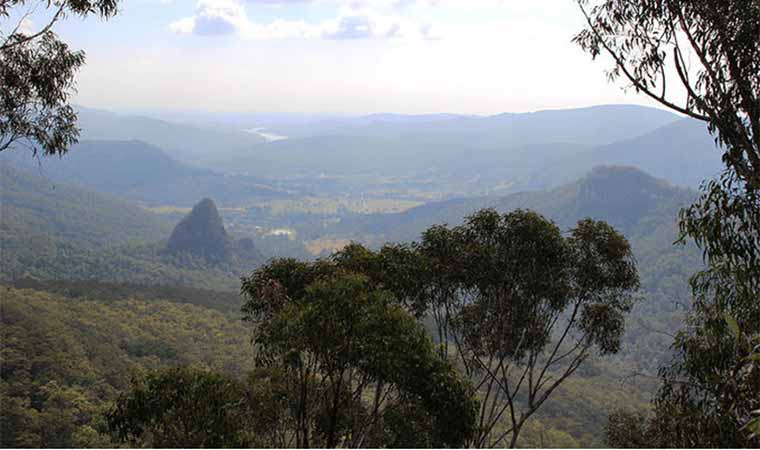 Proudly watching over the southern end of the Gold Coast, Mount Warning is not for the faint hearted. You need to allow at least 4-5 hours for the return trek.
Make sure you leave early morning to avoid a return at dusk. There are a lot of stairs and uneven ground. You can use the built in chain to help pull yourself up and lower yourself down.
The 360-degree views from the summit can only be described as breath-taking. Mount Warning is about 1 hours' drive south of the Gold Coast via Murwillumbah. Because there aren't any amenities on the climb, it's best to use the bathrooms at the base.
The bushwalks on the Gold Coast offer something different and exciting for families. Happy hiking!
---
Yvette lives in the heart of the Gold Coast with her husband and three children. She brings a wealth of hands-on experience to raising well-rounded and responsible kids. Having been a nanny in Paris and the French Alps, Yvette's views are infused with the wisdom of real-life experiences.
---
Related Stories
Gold Coast bike rides for families
Cosy Gold Coast winter weekend escapes