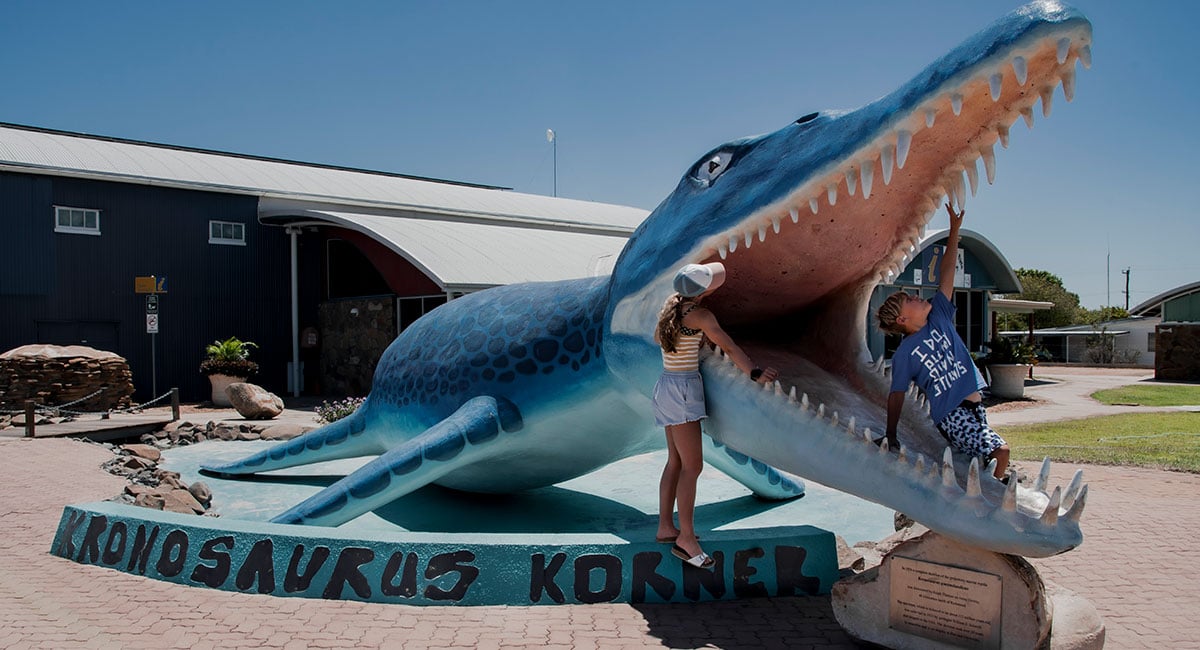 Food & Travel
7 BIG things to see in North West Queensland
Fancy a road trip with a difference these school holidays? It's time to go big or go home and embrace the unique side of our culture with a "big things" adventure in North West Queensland.
1.Big Barramundi, Normanton
Measuring six meters long, the Big Barramundi symbolises the town's fishing culture – with barramundi one of the most common species of fish found in the Norman River.
2. Big Crocodile, Normanton
Arguably the better known of Normanton's big things is Krys the Savannah King – a true-to-size giant 8.6m saltwater crocodile (the largest captured in the world), which was shot on the banks of the Norman River in 1957.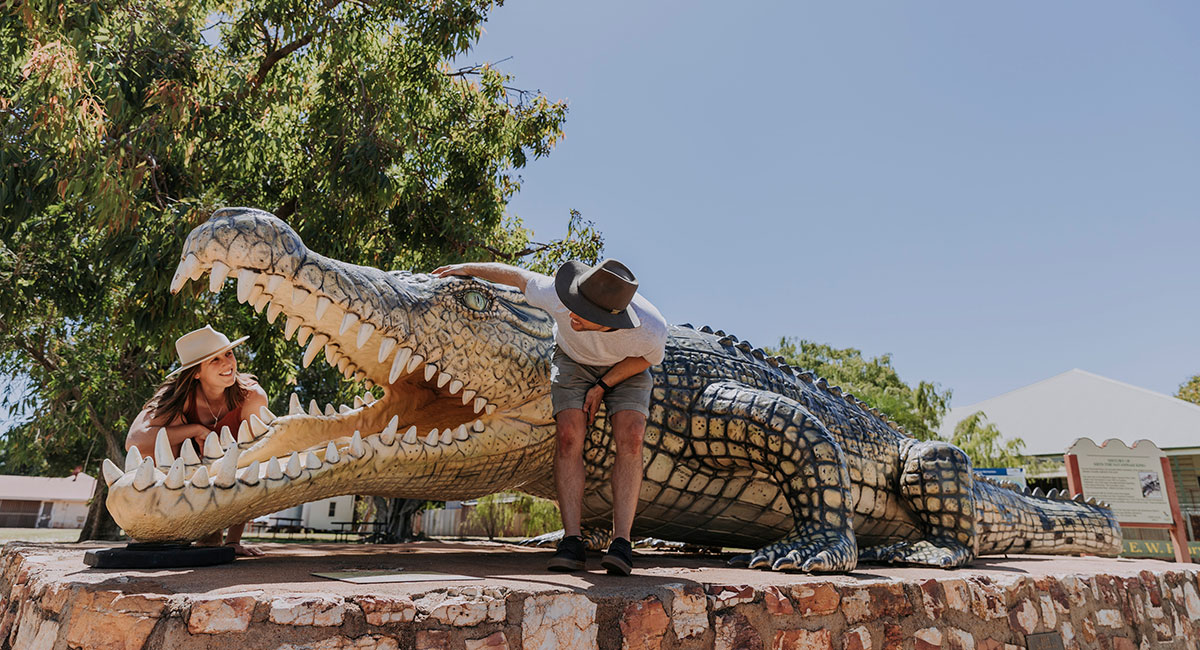 3. Krono the Kronosaurus Queenslandicus & Wanda, Richmond
Step back 110 million years and experience a life-size Kronosaurus at Kronosaurus Korner in Richmond.
4. Big Gilbert's Dragon, Croydon
Keep your eyes peeled on your way into Croydon from the east for a yellow entry sign bursting with outback charm – including the two metre tall Big Gilbert's Dragon.
5. Big Gold Nugget, Croydon
Once a booming Gold Rush town in the 1800s, the Big Gold Nugget outside of the Croydon Visitor Information Centre is a nod to the town's rich history.
6. Big Ammonite, Hughenden
One of the rarer and unexpected finds is the Big Ammonite in Hughenden, which forms part of North West Queensland's dinosaur trail.
7. Hughie the Muttaburrasaurus, Hughenden
Become friends with Hughie, a 7-metre statue cast from the bones of a Muttaburrasaurus, at the Flinders Discovery Centre in Hughenden.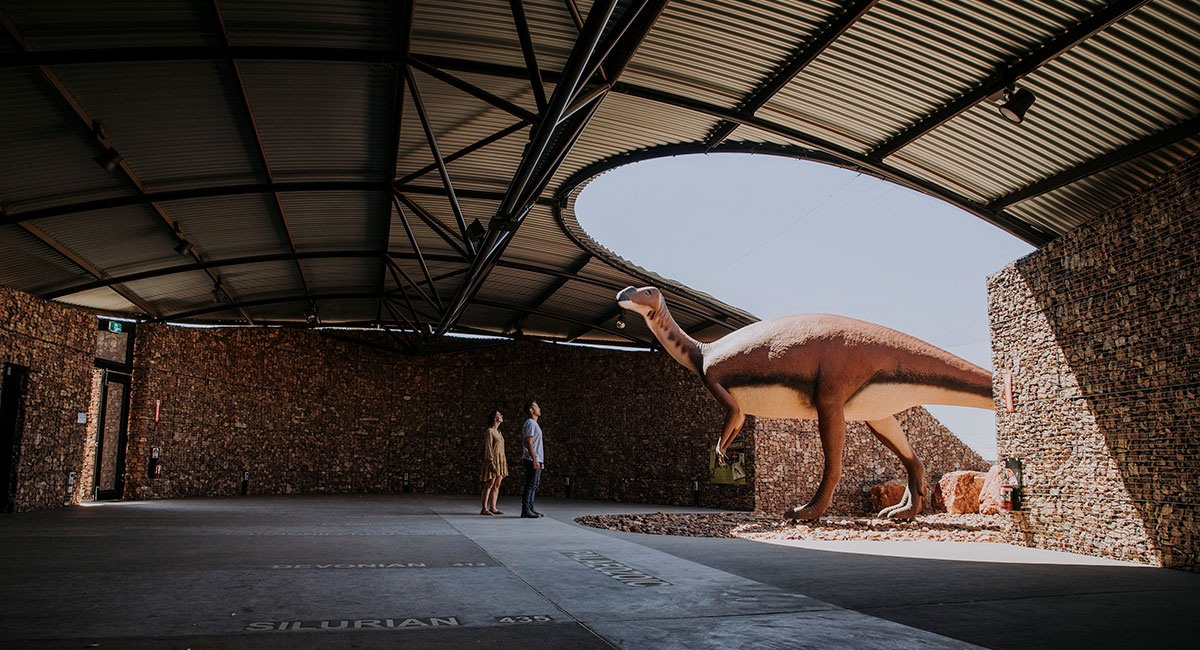 ---
You may also like…
Winter weekend getaways on the Sunshine Coast
Bestbrook Mountain Farmstay – a family review
Written by
Angela Sutherland
After spending many years hustling stories on busy editorial desks around the world, Angela is now mum of two little ones and owner/editor at Kids on the Coast / Kids in the City. She is an atrocious cook and loves cutting shapes to 90s dance music.