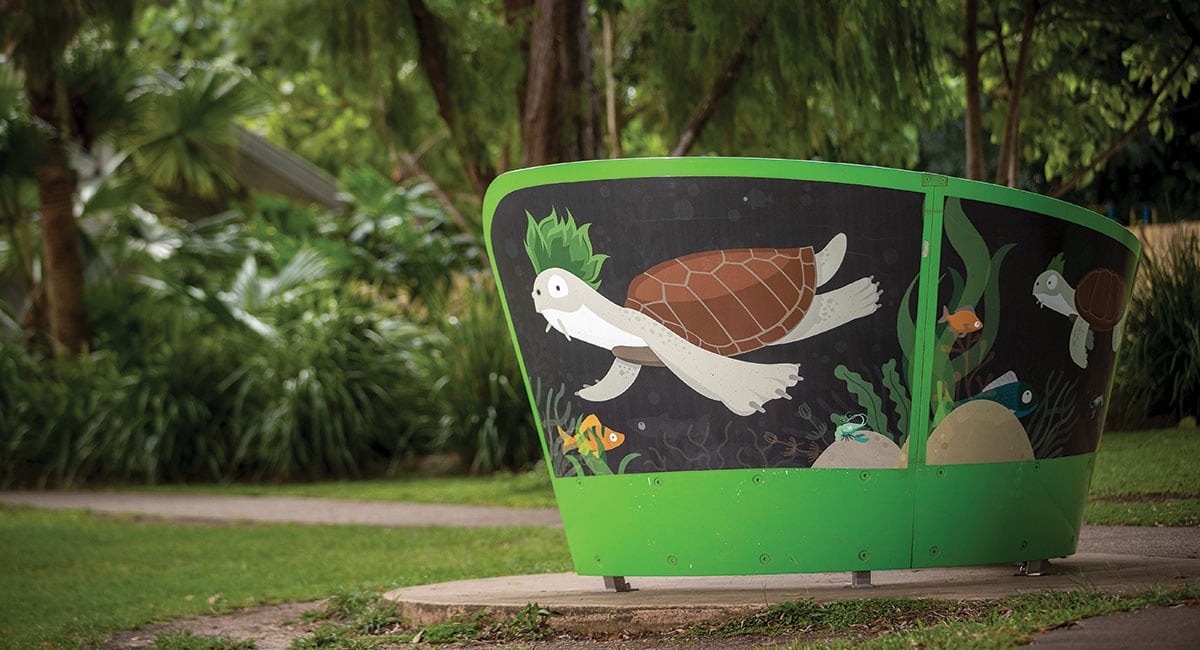 Outdoor
Facelifts encourage a Story Seat adventure across the Sunshine Coast
Sunshine Coast Libraries' fabulous Story Seats have had a facelift. Families are once again invited to explore the magic of storytelling at parks across the Sunshine Coast region.
Award-winning children's author and illustrator Philip Bunting features on one of the seats. He shares more about the revitalised Story Seat trail.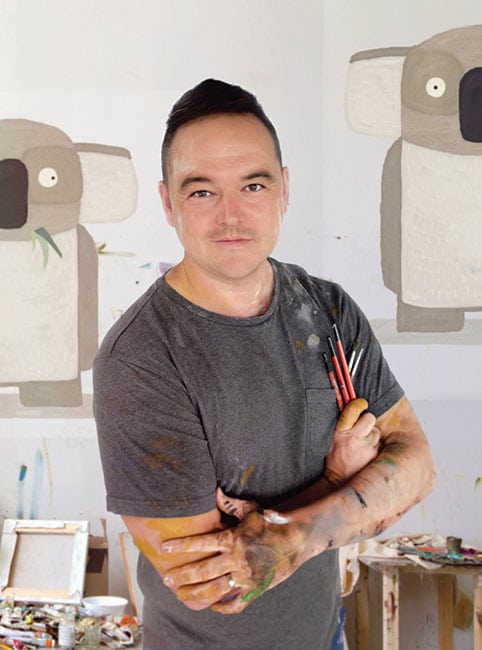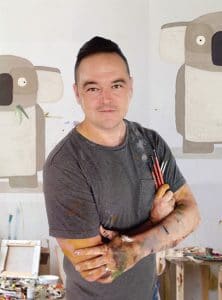 Taking part in the Story Seat program
Mr Bunting says he's a huge fan and advocate of libraries, but he jumped at the chance to help Sunshine Coast Libraries with its Story Seat program.
"When Sunshine Coast Libraries asked me to help create a Story Seat, I jumped at the chance to help them reinvigorate this incredible initiative," Mr Bunting says.
"In addition, I have three children–aged four, seven and nine–and I know first-hand how they've engaged with and enjoyed the Story Seats all around the Coast. Being asked to help create a Story Seat was a real honour."
Creating a one-off illustration for Story Seats
Mr Bunting chose Kenilworth Town Park as the location of the Story Seat. He says he had one idea in mind.
"I wanted to feature the lifecycle of the Mary River Turtle," he says. "These curious creatures—most famous for their green punk-rock mohawks, caused by a build-up of algae, are endangered and endemic to the Mary River."
He says the turtles have had "a bit of a rough trot over the years". During the 1970s to '90s, they were popular pets.
"But thanks to local conservation efforts, their population has become more stable," Mr Bunting says.
"My illustration describes the lifecycle of the Mary River Turtle, from egg to algae-'haired' adult. I hope the whole thing causes a few young minds to ask questions, and become curious about their weedy-wigged neighbours."
Developing little ones' love for reading
To read is to learn, says Philip Bunting. "Whether that be fiction, non-fiction, picture books, or anything in between. If you're reading, you're learning."
He says a positive interaction and experience with reading at a young age points children towards a path that can lead to a life-long love of learning. For that reason, he says the Story Seats help with children's early literacy.
"All of the Story Seats encourage dialogic interaction between children and their adults through literal and inferred questions," Mr Bunting says.
"Whether they are reading the questions or reading the illustrations, children will find heaps of ways to interpret the Seats. They are deliberately designed to help spark conversations and new ideas.
"I always think of libraries as Serendipity Engines—the same can be said for our Story Seats."
Story-themed game to play with the kids
Mr Bunting says at his Story Seat, there are many games to play with the kids.
"We've played Count the Crustaceans, Name the Turtle, Frighten the Fishy, but our kids have most enjoyed hearing facts about the Mary River Turtle," he says.
Those facts include:
that their hair is a build-up of algae, which grows on their heads and shells over their lifetime
the turtles can breathe out of their butts (aka. their cloaca)!
that they have a really long tail (very unusual for a turtle).
Where you can find the Story Seats
You can find out more about the Story Seat program at the Sunshine Coast Libraries website or by visiting your local Sunshine Coast Library. There 10 seats with 10 stories in 10 parks across the Sunshine Coast region.
'Wild About Books' by Katherine Batters | Power Memorial Park, Mudjimba
'Love Animals' by Bronwyn Bancroft | Pioneer Park, Landsborough
'Turtles All the Way Down' by Philip Bunting | Kenilworth Town Park, Kenilworth
'Tiddalik the Frog' by Gregg Dreise | Nelson Park, Alexandra Headland
'Guyu's Friend Mr Pelican' by Hope O'Chin | Muller Park, Bli Bli
'Bring a Book' by Caroline Magerl | Shelly Beach Park, Shelly Beach
'Pirate Cove' by Dave Hackett | Maroochy Lions Park, Maroochydore
'Beneath the Sea, You and Me' by Sue deGennaro | Brightwater Community Lake Park
'Fun in the Park' by Peter Carnavas | Russell Family Park, Montville
'Veggie Garden' by Christine Sharp | Grahame Stewart Park, Currimundi
Use the #Storyseat hashtag on your travels!
---
You might also like…
Story seats bring the magic of storytelling to Sunshine Coast parks
Join Sunshine Coast Libraries to receive the new kids-only library card!
Early literacy games you can play anytime and anywhere