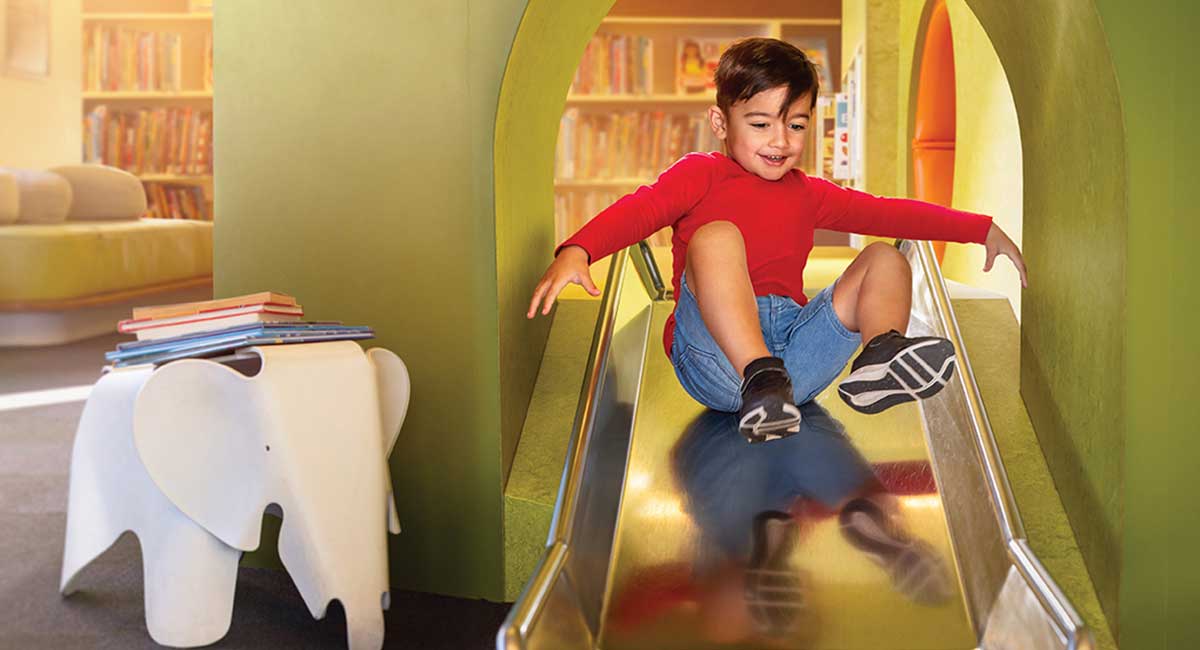 Activities
Free activities for kids on the Gold Coast
Did you know that there is a place on the Gold Coast where you can take your toddlers for Storytime readings, or maybe just sit and relax in a comfy chair?
Where there is plenty of activities for kids of all ages?
It's our very own Gold Coast Libraries!
Gold Coast Libraries run a wide range of free programs and events for kids, including early years programming for littlies ages 0 to 5, and school holiday activities for 6 to 12 year olds.
Oh… and they also have books! In fact, they have nearly a million items you can borrow or download.
Free activities for kids ages 0-5 early years old:
Baby Rhyme Time: Giggle, coo and cuddle with favourite rhymes and songs. 0-2 years.
Toddler Time: Sing, move and groove, learn new words and make new friends. 2-3 years & 3-5 years.
Storytime: Listen, laugh and roar with favourite stories old and new. 3-5 years.
All held during school term; bookings are essential for all activities.
Summer Reading Club
If you want to encourage your children to keep reading over the long school holiday summer break, then the Summer Reading Club is just what you need!
As a joint initiative from State Library Queensland and Gold Coast Libraries, the Summer Reading Club is easy to join online, and provides multiple ways to keep kids interested, engaged and eager to continue their reading activities.
Children can track their progress against reading 'challenges', print custom certificates, submit book reviews, or simply go old school and grab a unique, fun and interactive activity booklet from their local library.
Follow the clues and solve the mysteries this summer by visiting any one of the Gold Coast Libraries, or you can browse their eLibrary, anytime, anywhere.
Summer Reading Clubs are one of the many free activities for kids from Gold Coast Libraries that provide parents with as many fun ideas as possible to enable children to remain connected to their learning. Creating opportunities to read during holidays, without it feeling like a chore, is key to keeping children excited and involved.
Participation in the Summer Reading Club helps kids gain a sense of community by being part of something outside of their normal day-to-day routines, and by learning from others.
Visit cityofgoldcoast.com.au/libraries to learn more!
---
You may also like…
The benefits of black and white books for babies
31 authors every child should read
Fun books for reluctant readers
Written by
Angela Sutherland
After spending many years hustling stories on busy editorial desks around the world, Angela is now mum of two little ones and owner/editor at Kids on the Coast / Kids in the City. She is an atrocious cook and loves cutting shapes to 90s dance music.