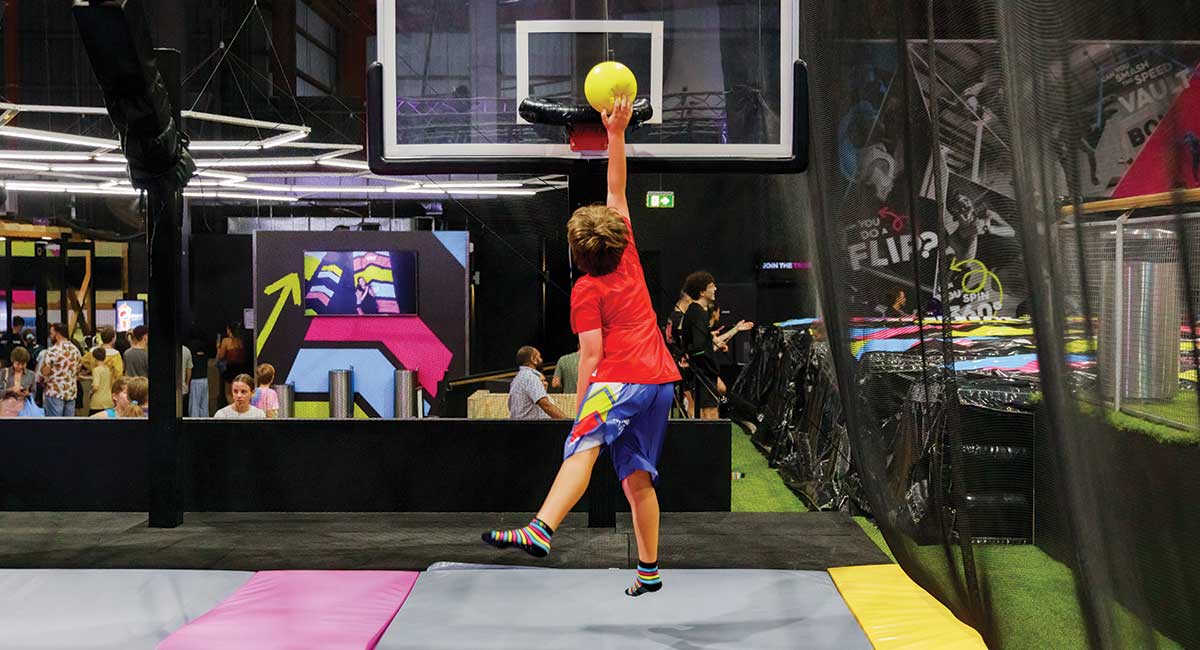 Indoor
Behind-the-scenes at BOUNCE Inc's latest Brisbane venue at Macgregor
Is there anything quite as freeing as the one you experience when you bounce on a trampoline? There are plenty of parents who, as children, spent hours bouncing and flipping on their backyard trampoline.
Although many of us might have stepped off the trampoline for the last time many years ago, those memories are strong. Recapturing the magic of trampolines (and the joy they bring us) is one of the reasons why BOUNCE Inc is so popular with kids and kids at heart today.
It recently opened its second venue in Brisbane at Macgregor. Like the BOUNCE Inc's at Tingalpa and Burleigh Waters, Macgregor is a playground of interconnected indoor trampolines and pads. It's also the perfect for some adrenalin-fuelled fun!
No ordinary trampoline park
Stepping inside a BOUNCE Inc venue, it is instantly apparent that it's no ordinary trampoline park. BOUNCE Inc co-founder, Ant Morell, says the company's motto is 'To inspire movement, self-expression ad human connection'. It's a darn good description of what happens when you bounce through the doors.
"It's about inspiring everyone to forget the serious stuff for a while and get immersed in an atmosphere of fun," Mr Morell says.
"Through a unique blend of fun, freestyle, progression and development, BOUNCE is a place to develop and harness balance, coordination and agility."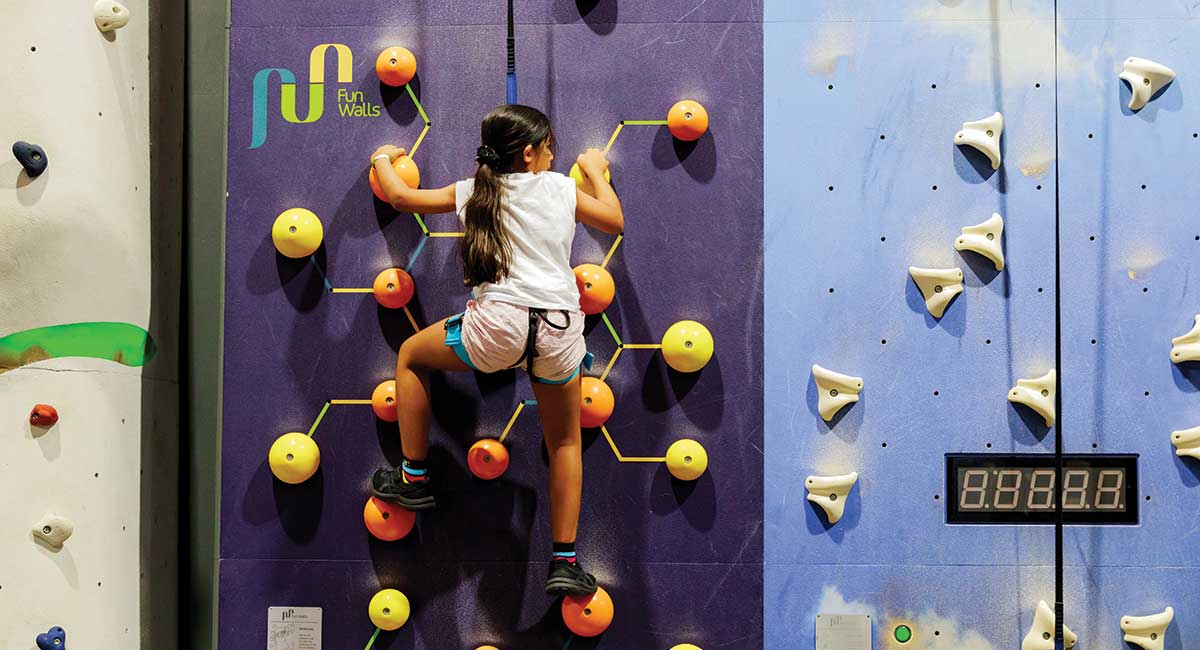 BOUNCE Macgregor's funky facilities
Not only is the Macgregor venue a giant play zone for guests to safely practise their agility, athleticism and aerobatic talents. There are a range of of features that make this a top spot for family outings.
Free Jump Arena: The main stage, the BOUNCE Free Jump Arena is a giant network of interconnected floor to wall trampolines. It's like free-running and parkour made easy!
Dodgeball: Exactly as it sounds, BOUNCE Dodgeball is trampoline warfare. It's high-energy, awesome fun and the balls are soft.
Wall Climb: The Climbing Wall brings a range of unique rock climbing challenges into one place! The auto belay system means you don't need a partner at the bottom watching you climb. Children under 12 years must be accompanied by a person aged 16 years or older.
X-Run: An adventure-challenge course that combines features from the BOUNCE X-Park in a beat-the-clock format. Perfect for races with mates!
Slam Dunk: The ultimate activity to progress your freestyle skills. The area features full-height basketball rings above runway trampolines surrounded by padded walls and floor mats. It's like borrowing the legs of the world's best basket-baller.
High Performance: High performance trampolines enable greater bounce and height. This area is perfect for skills development and more advanced manoeuvres.
The Wall: Combinging high performance trampolines with vertical walls of various heights for freestyle tricks and wall running. This area is like a skate park made out of trampolines.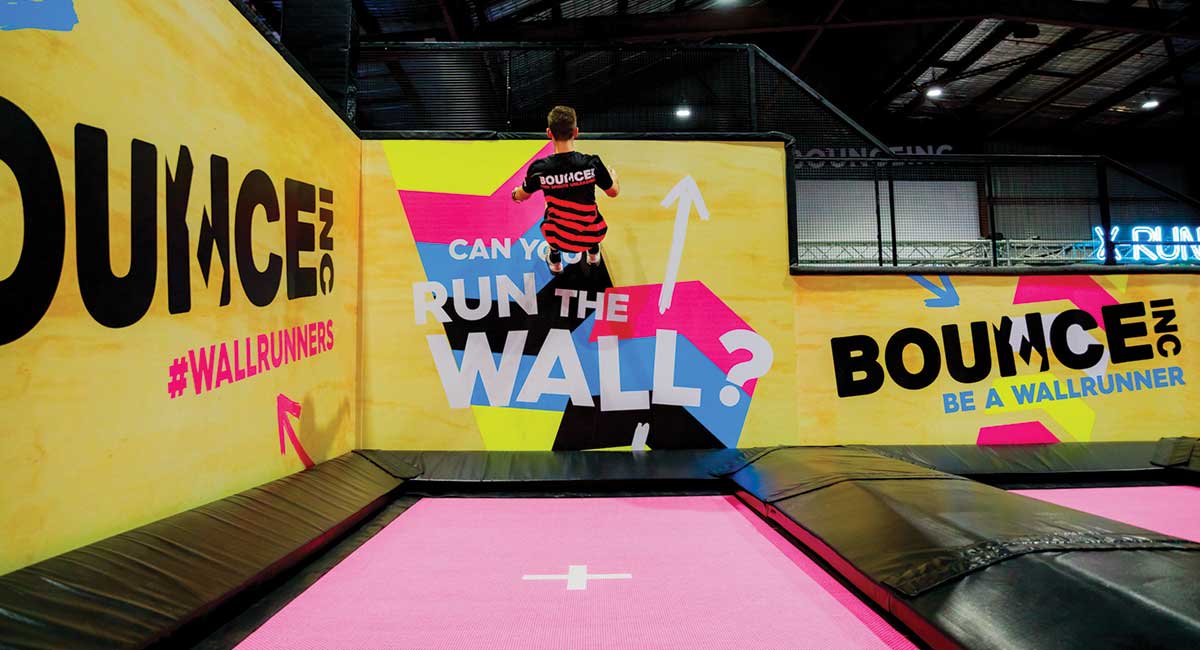 Big Bag: The Big Bag provides a giant soft landing so you can get massively airborne just for fun, or practising your aerial moves in safety.
Cliff Jump: Launch yourself off the balcony onto a giant air bag below. It's an awesome adrenaline rush that gets the heart racing and doesn't require much skill to enjoy.
Make a date of it
If you've got pre-school-aged kids keen for a mid-week jump, BOUNCE is offering a 3-hour ticket especially for them to have some fun. It's available Monday to Friday for only $11 when you book online. These extended sessions offer little adrenaline hunters unlimited time to explore and play, while parents can choose to join in or watch on from nearby. The 3-hour window allows for maximum flexibility in start and end times, and plenty of room to rest and relax throughout the session.
You might also be interest in  miniBOUNCE at Westfield Carindale, designed especially for little ones.
There's a party going on, right here
BOUNCE runs fully hosted and facilitated kids' parties. Every party is uniquely different and totally awesome. They are fun and inclusive for kids, and hassle free for parents.
Join the Freestyle Academy
BOUNCE will soon be launching its Freestyle Academy. The Academy is a weekly coaching program for those who want to learn transferable movement skills applicable to a range of life pursuits and action sports.
Written by
Angela Sutherland
After spending many years hustling stories on busy editorial desks around the world, Angela is now mum of two little ones and owner/editor at Kids on the Coast / Kids in the City. She is an atrocious cook and loves cutting shapes to 90s dance music.