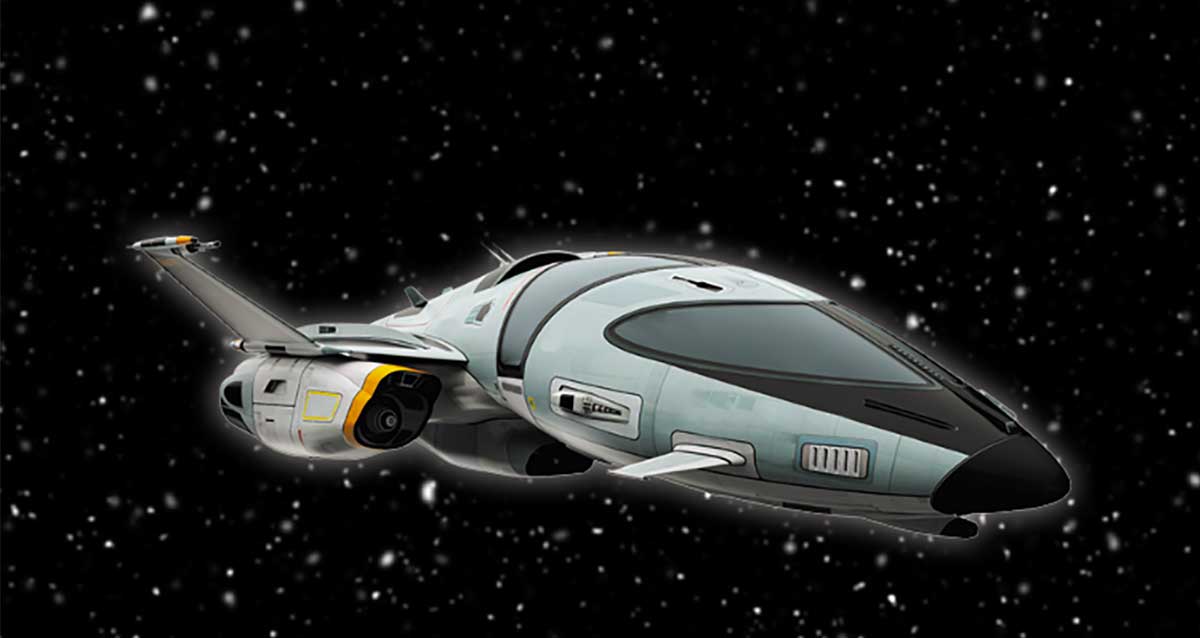 Party
A kids party that is out of this world
Set in the heart of Heritage Park, The Fun Spaceship Indoor Playground offers groups of kids the chance to jet off into space. You don't even have to leave the city!
Designed with safety first, The Fun Spaceship is an exciting space-themed indoor playground and party venue. You'll find it within the private campus of Adam & Noah Early Learning College, right next door to the Heritage Park Entertainment Centre.
Your little astronaut can jump on board a rocket ship with their friends and blast off for two hours of intergalactic play. Watch them play with air cannons, and climb in UFOs and rockets and up a rock climbing wall. There's also soft play equipment, a huge slide and more. Every little explorer will find something to enjoy.
Parties at The Fun Spaceship are completely private, so you have the entire play centre to yourself for the duration of your party. In COVID-19 times, this is a huge plus.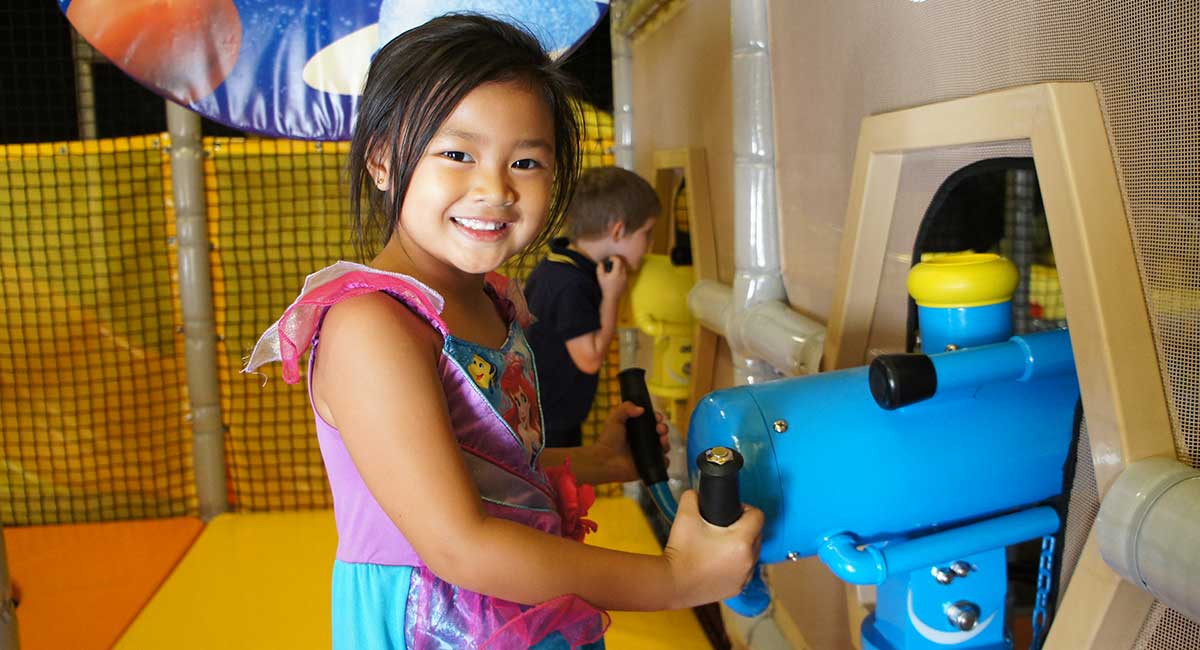 There's also no need to worry about catering!
The Fun Spaceship offers a five-star kitchen. It's headed by their team of professional chefs offering a range a party food for kids. There are several food options to choose from, and they do adult platters too.
Outdoor Adventureland
Outside the play centre you'll find Outdoor Adventureland. This huge outdoor play space is also part of Adam & Noah Early Learning College and is an amazing space for kids from the College to enjoy.
There are six distinct areas of the Outdoor Adventureland:
City Adventure, featuring three themed outdoor permanent marquees with roads/bike tracks that include traffic lights and a zebra crossing.
Ancient & Archeological World Adventure, with an Egyptian pyramid where you can dig for fossils, climb a life-sized T-Rex, step
in a T-Rex footprint, ride a camel, climb in an aeroplane and jump aboard a life-size pirate ship.
Two sports areas, with a sports court and long jump pit.
An animal farm, which is home to Australian stingless honeybees, a veggie garden, fruit trees and a mud pit.
A shaded picnic area including picnic table.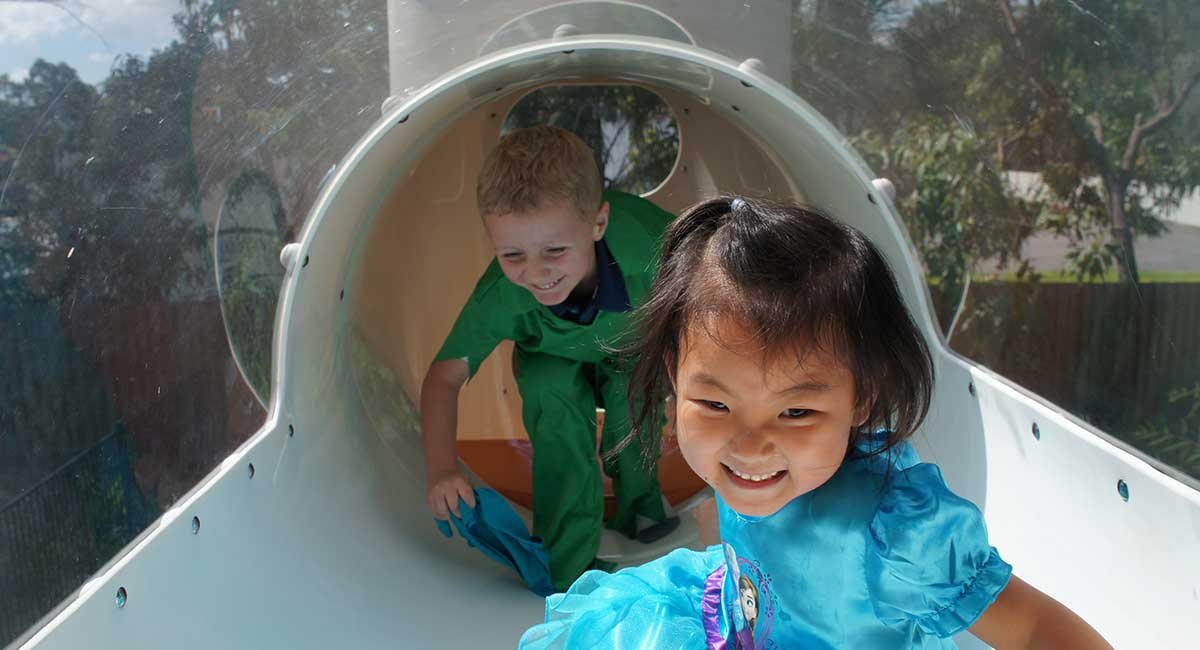 The Fun Spaceship hosts excursions too!
Yep, you heard it right! It doesn't have to be someone's birthday to enjoy this fab play centre!
This outer space adventureland is an educator's dream excursion. Your group of astronauts can have the time of their lives in this private and fully enclosed playground.
The Fun Spaceship covers everything you need with inside and outside spaces, ample secured parking and parent and handicapped amenities.
But wait, what's next door?
As well as being part of Adam & Noah Early Learning College, The Fun Spaceship is also right next door to Heritage Park Entertainment Centre, making it the perfect family friendly event space.
Simply add on a few hours hire of The Fun Spaceship to entertain the kids when you next hold your function at the HP Entertainment Centre. Enjoy your event as the kids enjoy hours of intergalactic fun. This makes it perfect for bigger events, such as weddings and galas.
As it belongs to Adam & Noah Early Learning College, The Fun Spaceship is used by Adam & Noah students on Mondays and/or on days when the weather does not permit them to go outside.
Opened 2014, Adam & Noah Early Learning College Heritage Park is a new model of childcare centre, designed specifically to nurture development with the inclusion of family's needs in today's ever-changing environments.
With a long-term daycare program that focuses on both education and love, the College not only cares for the children. It also develops a program that surpasses educational expectations.
---
You may also like…
Written by
Angela Sutherland
After spending many years hustling stories on busy editorial desks around the world, Angela is now mum of two little ones and owner/editor at Kids on the Coast / Kids in the City. She is an atrocious cook and loves cutting shapes to 90s dance music.