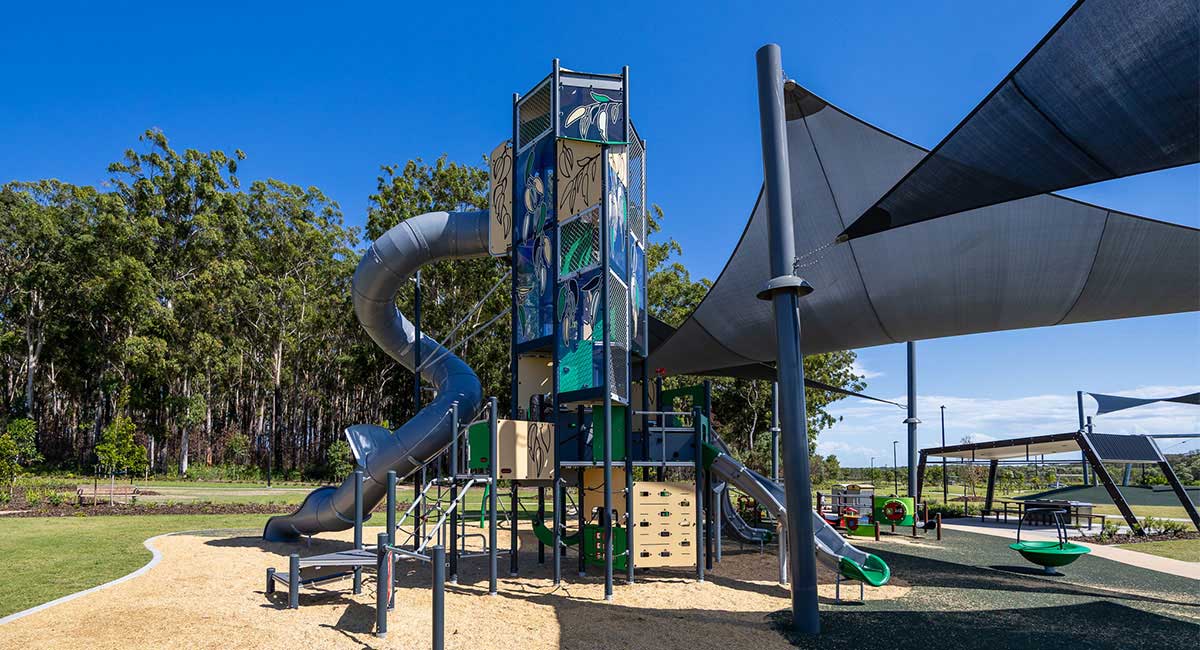 News
AH-MAZING new forest-themed park has opened… and we LOVE it!
Stockland Aura has added to its continually growing park network with the opening of a brand new 10-hectare park in the Sunshine Coast suburb of Baringa.
Nestled alongside a fragment of Blackbutt Forest, the first stage of the Baringa Forest Park features state-of-the-art play equipment. It also includes a giant 8-metre climbing tower and 60m flying fox.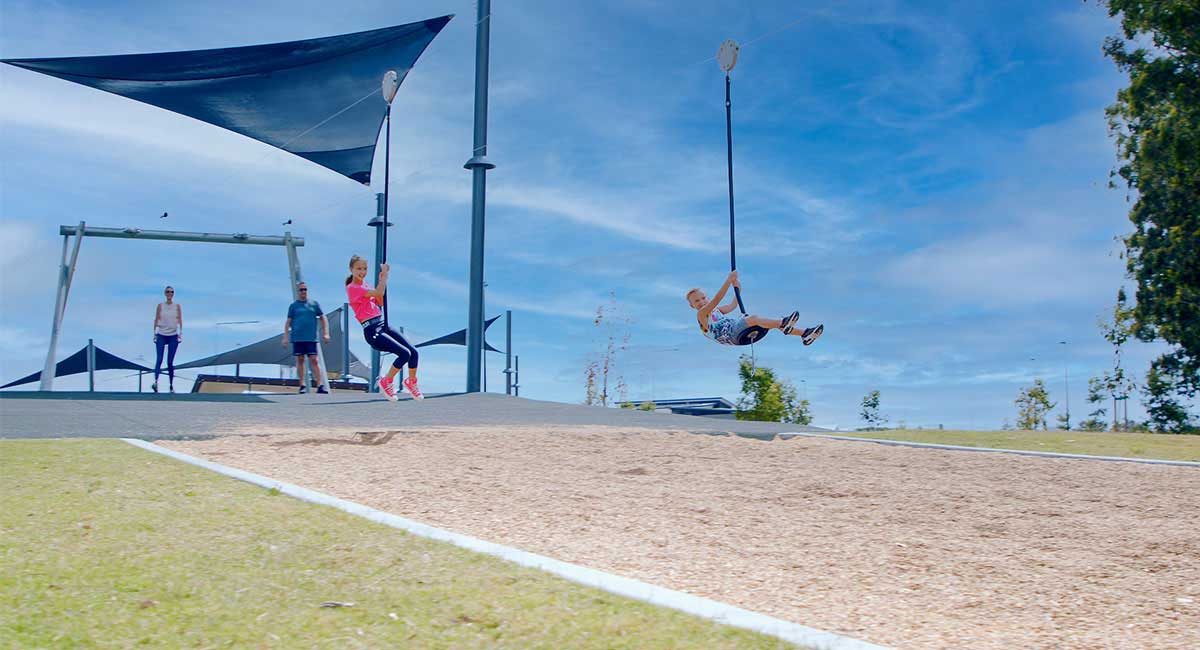 Designed for all ages and abilities, the park features a Tipi Spinner and two dedicated swing areas. While little ones will stay entertained with an inclusive play zone filled with sensory, social, physical, passive and tactile activities.
The park also includes public barbecues, picnic shelters and toilets. This makes it a great location for people to get outside and spend time together.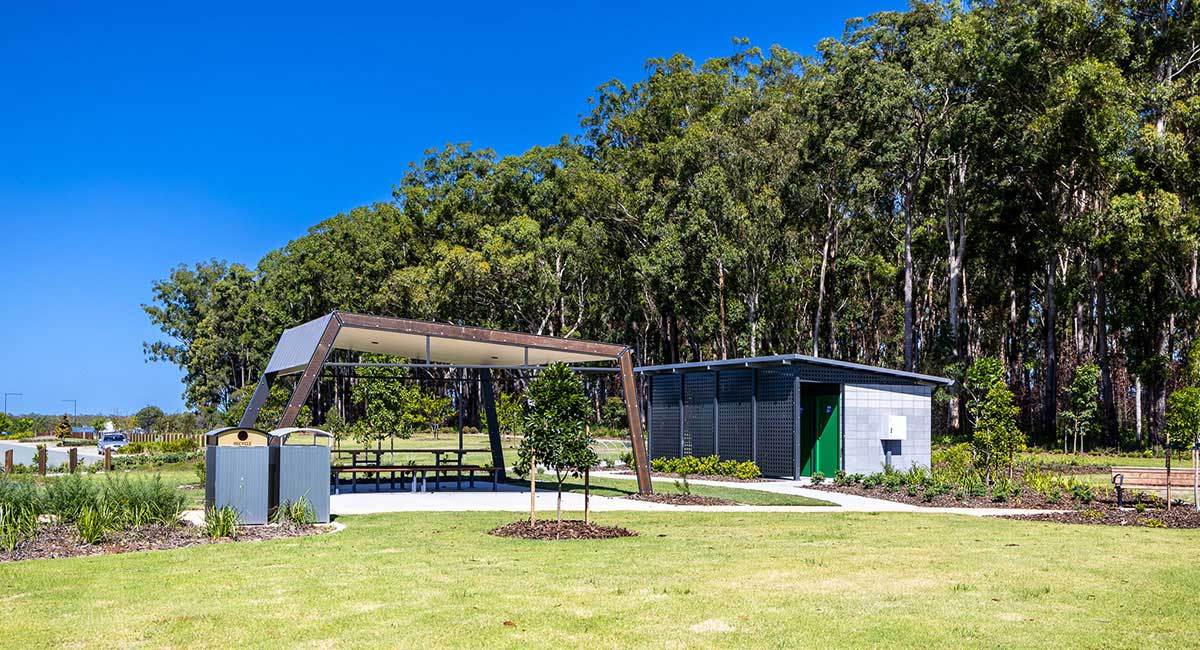 Josh Sondergeld, Stockland Aura's project director, says the nature-themed park is highly anticipated by residents and locals.
"We're so excited to offer residents another unique space modelled off the natural beauty of the adjoining blackbutt forest," he says.
"From its challenging eucalyptus leaf-designed tower to its surrounding nature reserve and proximity to the wider Baringa community, the play space is perfect for residents and visitors seeking new outdoor experiences."
Mr Sondergeld says as community grows, the park will provide local residents another exciting interactive park that offers a thrilling and adventurous play experience.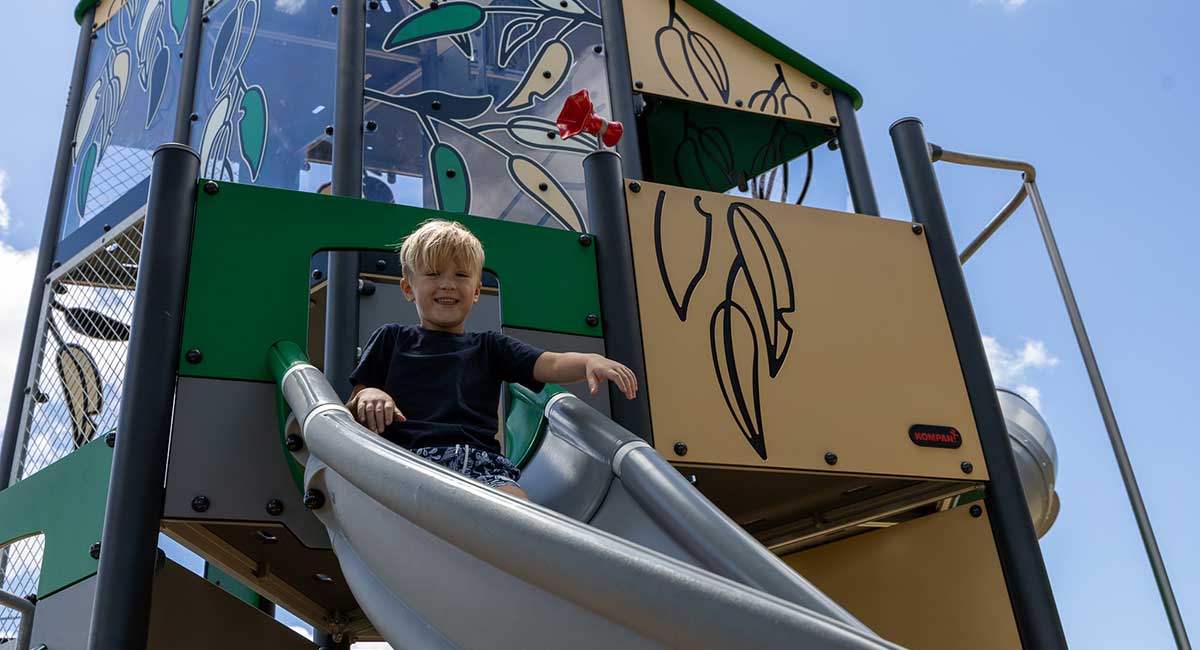 Baringa Forest Park
Baringa Forest Park is the trailhead to nearly 9 kilometres of planned recreation trails through 240ha of environmental reserve.
Designed to be easily accessible and enjoyable for all skill levels, the trails also include a gentle 1km bicycle circuit, making it ideal for beginner riders and hikers. The trail will also provide an excellent learning foundation for beginner riders wanting to advance to the nearby Sugar Bag Mountain Bike Trails.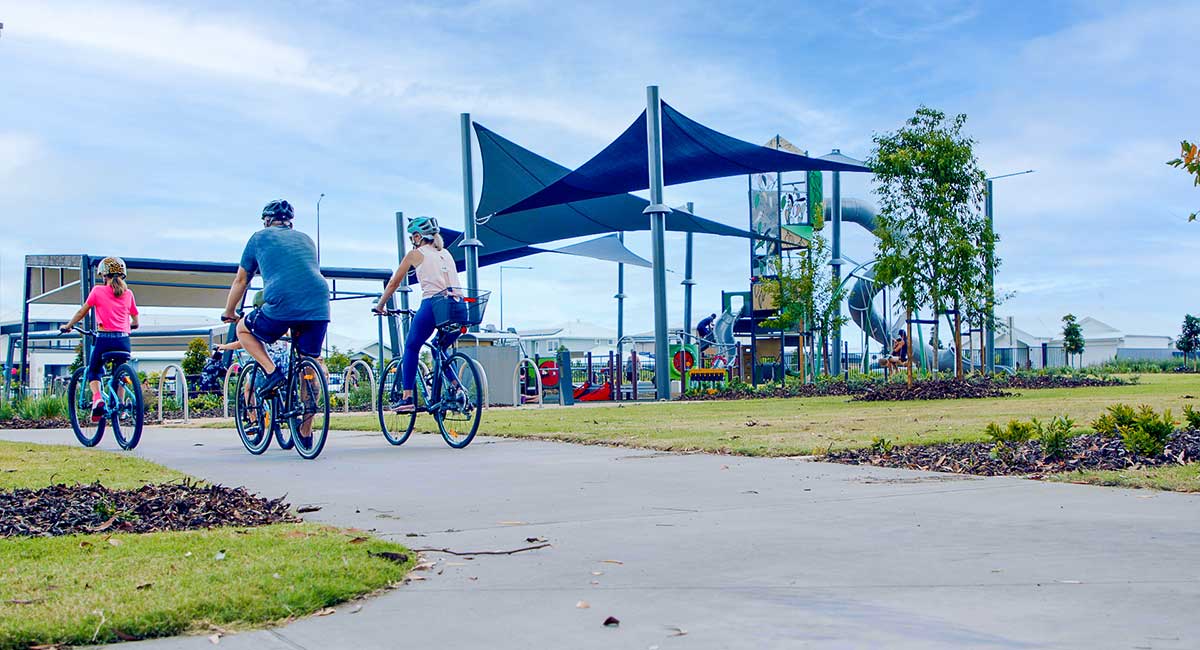 For a nature experience closer to home, a walking trail through the towering canopy of the blackbutt forest is available. It's located immediately adjacent to the Baringa Forest Park playground.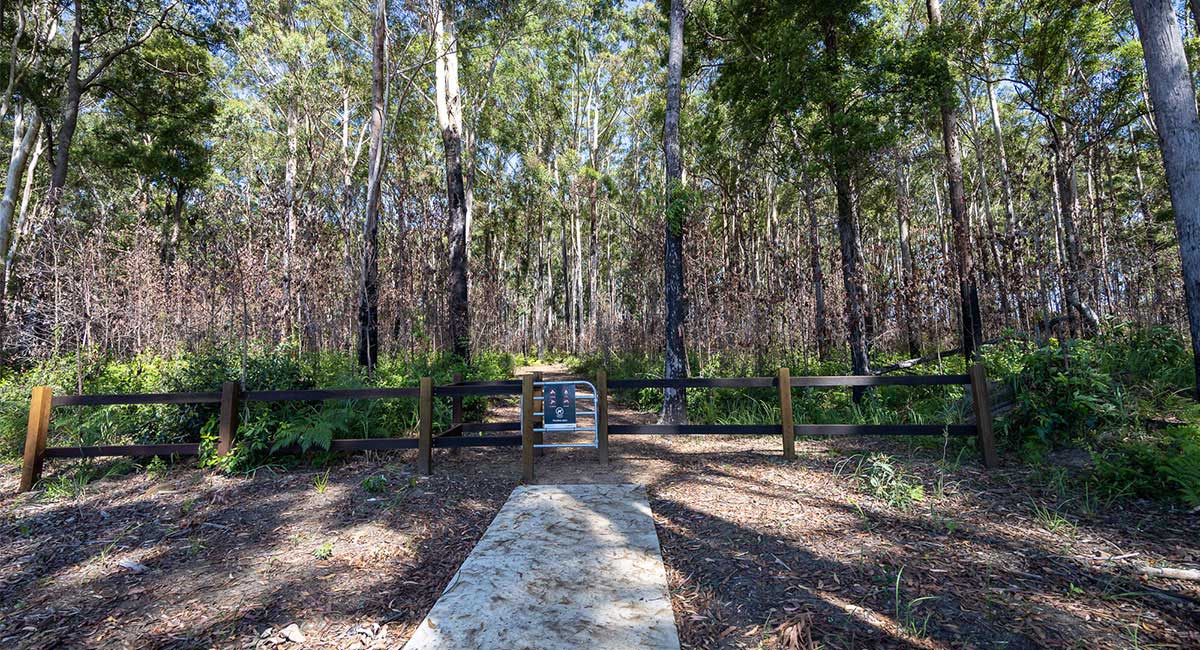 Aura is home to a number of popular parks, including the soon-to-open Aura Dinosaur Park at Nirimba. The prehistoric-themed park will feature a giant dinosaur-shaped play piece for children to swing and slide on. In addition, it has a climbable neck and tail.
Aura's parks are connected with the community's signature cycling veloway and walking paths. This allows all 7,500 residents to fill their weekends with adventure, fun and exercise.
Baringa Forest Park is part of the ever-growing Aura Park Trail. To date, the trail features 16 uniquely themed and interconnected parks located throughout the community. An important feature of the Aura community masterplan is the placement of a park within 400m of each and every home. The Baringa Forest Park is the latest addition to Aura's booming park network.
---
You may also like…
Family focused health hub coming to Aura
Construction starts on first state high school in Aura
Aura's network of parks grows as Stockland opens tenth community park
Written by
Angela Sutherland
After spending many years hustling stories on busy editorial desks around the world, Angela is now mum of two little ones and owner/editor at Kids on the Coast / Kids in the City. She is an atrocious cook and loves cutting shapes to 90s dance music.