Baby wearing offers a solution to baby separation anxiety, gives mum some well deserved hands-free time, and encourages a range of health benefits. But incorrect wearing practice can also pose safety risks, so what are the main benefits and how can you do it safely?

The benefits of baby wearing
For centuries, mothers across cultures have used baby wearing for a variety of reasons. Holding your baby hands-free and close to your chest allows parents to get on with tasks while also soothing bub. Its child-rearing advantages have been put to practice by families all over the world. In recent decades, the practice has become even more popular.
According to Red Nose Australia, baby wearing has increased in popularity due to the "growing evidence of the benefits of close mother-baby interaction which are associated with optimal infant development. In other words, having regular physical contact with your baby encourages healthy growth. Using carriers correctly also has benefits for parents, such as mobility, bonding and better posture.
Increasing scientific studies have provided evidence for the many advantages of baby wearing. The proven benefits of baby wearing include a positive impact on the emotional, phycological, and physical wellbeing of both mother and baby. Studies have also demonstrated advantages for familial relationships and parenting.
What are the key benefits of baby wearing?
Parent-baby bonding and secure attachment
Increased parent responsiveness
Baby cries less
Regular physical stimulation leads to stronger physical development
Reduced reflux symptoms and spit-up
Higher rates of successful breastfeeding
Soothing for baby
Encourages relaxation in both parent and baby
Lowers the risk of Otitis Media
Aids baby's digestion
Lower risk of Postpartum Depression
Reduced risk of Flat Head Syndrome
Physically less taxing than hip-carrying
Increased parental confidence
Aids parental mobility
Assists in managing multi-children households
---
Related Reads
2022 Pregnancy and Babies Guide
11 weird and wonderful facts about babies
---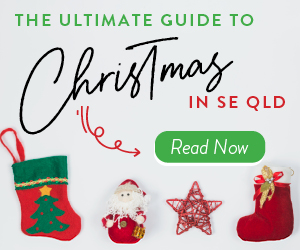 Is baby wearing safe?
Though baby wearing provides a range of benefits, it also poses some safety risks. Babies have been injured in the past due to incorrect sling use. However, child health organisations have published safety principles to assist with safe practice. Therefore, yes, baby wearing is safe if done correctly.
How to use a baby sling safely
According to Red Nose, the key risks of baby wearing include "infant hip dysplasia, falls, and infant death related to suffocation. These risks can be minimised by selecting age-appropriate carriers and ensuring the T.I.C.K.S. principle is followed. The QLD Government has provided the following checklist for safe practice:
Tight
The sling should be tight with your baby positioned high and upright with head support. Any loose fabric may cause your baby to slump down, restricting its breathing.
In view at all times
You should always be able to see your baby's face by simply looking down. Ensure your baby's face, nose and mouth remain uncovered by the sling and/or your body.
Close enough to kiss
Your baby should be close enough to your chin that by tipping your head forward you can easily kiss your baby on top of their head.
Keep chin off chest
Ensure your baby's chin is up and away from its body. Your baby should never be curled so that its chin is forced onto its chest as this can restrict breathing. Regularly check your baby. Babies can be in distress without making any noise or movement.
Supported back
Your baby's back should be supported in a natural position with its tummy and chest against you. When bending over, support your baby with one hand behind its back and bend at the knees, not at the waist.
Red Nose notes that as well as following the T.I.C.K.S. rule, it is important for baby's hips to be in a natural 'M' position to prevent developmental hip dysplasia. The International Hip Dysplasia Institute also encourages the correct positioning of legs to ensure the hips are held in a healthy position.
Further information on hip positioning while baby wearing can be found on the International Hip Dysplasia Institute website. You can also find more baby wearing safety information from the QLD Government here.
---
By Annie Mayer-Rayment
Annie has been researching and writing her whole life. She graduated with a bachelor's degree from Macquarie University in 2019. In 2022 she received a master's degree from the University of Sydney. That same year, Annie joined the university of motherhood, welcoming her first baby in April.
Throughout her studies Annie has explored a range of topics across the arts and sciences. Her focus has been on cultural heritage and anthropology. In 2019 she received the Halder Chowdhury Prize for her research on Indigenous Rock Art in the Sydney Basin. However, no task has proved as challenging as raising a little human.
Annie now enjoys exploring all things baby and postpartum, and writing informative pieces for her fellow mums. She recently relocated to Ipswich to be closer to her family and will be based in the Brisbane Area, exploring what the city has to offer.
---